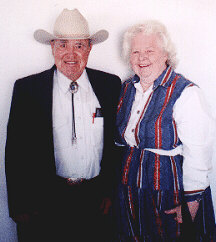 Church Tradition
By Eschol Cosby
Pastor Cosby was 94 years old when he wrote this article.
He is now with the Lord.
Editor: Steve Van Nattan-- Comments by me, which are not necessarily approved by brother Cosby, are entered in this manner.
Why do ye also transgress the commandment of God by your tradition?" Matt. 15:3.
We Baptists of today feel so free to criticize the Pharisees for their tradition, or the Catholics for theirs, and we fail to realize that our own denomination is also seething in Church Tradition today.
The Israelites were the people in blessing when the Lord Jesus came to earth the first time; for "Unto them were committed the oracles of God." Rom. 3:2. They were in possession of the Scriptures, and God had dealt with them as He had dealt with no other people on earth.
And yet we find that they were the most unprepared people of all, to receive their Messiah when He did come, for they failed to recognize the time of their visitation. Vanity, pride and conceit had entered in, and along with it, the TRADITIONS which made them blind leaders of the blind. They confused the prophecies concerning the first coming of their Messiah with those concerning His second coming, rejected Him, and, as a result, they have been cast aside, taken from their place of blessing, and a dispensation has been given over to the Gentiles.
WE ALSO CONFUSE SCRIPTURES
So, in like manner, we Baptists have taken all the Scriptures concerning the Church (Proper) and the church (Local), and dumped them all into one basket, so to speak. We have failed to differentiate between the two, and have arrived at a similar misunderstanding. In our case, we have succumbed to the conceited idea that all the Scriptures concerning the Church mean "The Baptist Church"; and we fail to see that the Church (Proper) is that body of people who have been born again, and is to be distinguished from a local, visible congregation.
Editor: Steve Van Nattan-- This is not just a Baptist fault. The Reformed churches are extremely arrogant about thinking they are the exclusive Church of Jesus Christ. The Brethren churches are very self-righteous about themselves as the true Church. It is the way of people who stop studying their Bibles and start burping up creeds and quoting patriarchs.
So, being a Baptist myself, and realizing, to some extent, how far reaching this tradition has extended into our denomination, and realizing also that many others do not embrace this idea, may we turn the searchlight of "The Word" upon the subject in order to see "What saith the Lord"; for "The entrance of thy words giveth light"(Ps. 119:130).
FOUNDATIONAL TEXTS FOR THIS STUDY
Matthew 16:16 And Simon Peter answered and said, Thou art the Christ, the Son of the living God.
17 And Jesus answered and said unto him, Blessed art thou, Simon Barjona: for flesh and blood hath not revealed it unto thee, but my Father which is in heaven.
18 And I say also unto thee, That thou art Peter, and upon this rock I will build my church; and the gates of hell shall not prevail against it.
19 And I will give unto thee the keys of the kingdom of heaven: and whatsoever thou shalt bind on earth shall be bound in heaven: and whatsoever thou shalt loose on earth shall be loosed in heaven.
Ephesians 1:22 And hath put all things under his feet, and gave him to be the head over all things to the church,
23 Which is his body, the fulness of him that filleth all in all.
1 Corinthians 12:13 For by one Spirit are we all baptized into one body, whether we be Jews or Gentiles, whether we be bond or free; and have been all made to drink into one Spirit.
Ephesians 5:25 Husbands, love your wives, even as Christ also loved the church, and gave himself for it;
26 That he might sanctify and cleanse it with the washing of water by the word,
27 That he might present it to himself a glorious church, not having spot, or wrinkle, or any such thing; but that it should be holy and without blemish.
Here is the contrast:
OUR TRADITION SAYS that the Church referred to in Matt. 16:18 is the Baptist Church.
THE SCRIPTURE SAYS that it is the Body of Christ.
Eph. 1:22-23.

OUR TRADITION SAYS that we join that Church by water baptism.
THE SCRIPTURE SAYS that we are baptized into the Church by the SPIRIT. 1 Cor. 12:13.

OUR TRADITION SAYS that the Church is an earthly institution and does not necessarily comprise the body of saved people which will be taken to Heaven, and identified up there as the Bride.
THE SCRIPTURE SAYS that all born again Saints constitute the Church, which He will present to Himself. Eph. 5:25-27.
Now, which am I to believe--
OUR TRADITION,
or THE SCRIPTURES?
"Study to shew thyself approved unto God, a workman that needeth not to be ashamed, rightly dividing the word of truth."
II Tim. 2:15.
BASED ON ASSUMPTION
As we investigate, we find that our tradition is based almost entirely on assumption. In the first place, it is assumed that "The Church" of Matt. 16:18 is a local, visible, tangible organization. The Bible makes no such statement. Rather, just the opposite is the truth, as the preceding Scriptures reveal.
Then, it is further assumed that this visible organization is our Baptist denomination. Then, on a basis of these assumptions, it is still further assumed that it was to this Church that the Great Commission was given, that the authority was given to it to baptize, and to administer the Lord's Supper, and so forth. But we find that the Scriptures make no such statements. Let's speak where the Scriptures speak and be silent where the Scriptures are silent. For when you have a false assumption for a foundation, I think it is easy to understand how unlimited the extent of the error can become.
Editor: Steve Van Nattan-- The "extent" is seen in the Baptist Bride, and somewhat in the Baptist Heritage men, who claim that anyone not in a Baptist local church, that is, who is not a Baptist but is born again, will wait tables at the Marriage Feast of the Lamb. This mongrel invention is on a par with the Mormon teachings of the destiny of non Mormons who claim to be Christians-- indeed, they are about 90% alike, and both presuppositions are based solidly on Mother Goose tradition with NO biblical foundation.
THE LOCAL CHURCH
In view of the fact that a person is so often accused of denying the local church altogether, when he does not embrace our tradition on this point, let it be clearly stated here that the Bible does make ample provision for our local churches. Giving their geographical location, their faults, the things for which they were commended, and so on, in the book of Acts and the Epistles. And realizing that two cannot walk together "Except they be agreed" (Amos 3:3), we Baptists are perfectly in order when we have something to stand for. And having Scriptural provision made for our local churches, as we do, it never becomes necessary to embrace some self-assumed tradition in order to substantiate our position.
Editor: Steve Van Nattan-- The local church teaching in the New Testament never has the word "Baptist" associated with it. Not once. It is tritely said, "Well, they were Baptists, they just didn't know it." Thus, if the Church Jesus spoke of in Matthew 16 was only local churches, to wit, BAPTIST local churches, then Jesus too was a Baptist, he just didn't know it yet. Please let that soak in.
THE BIBLE A UNIT
One of the main reasons for error in our Bible study is that we too often study it in isolated portions. When we do that, we are just guessing. When we study it as a unit, tracing a subject through the Bible, finding its type in the Old Testament, and its fulfillment in the New, then it makes a complete picture, just as a jig-saw puzzle does when every piece is in its place. But if you take one part out of its place, then it disrupts the entire picture.
So in this case, when we try to make the Scriptures concerning "The Church" apply to the Baptist Church, or only the local church, we disrupt a chain of teaching beginning back in the Old Testament and continuing on through the New, to such an extent that we completely disrupt and mar one of the most beautiful pictures in Holy Writ.
Editor: Steve Van Nattan-- And, may we suggest, how like the Roman Whore who replaces New Testament "The Church" and "My Church" teaching with her personal patented variety of ecclesiastical tradition. This ends up with the keys of The Revelation being ripped from the hands of Christ and given to Peter, and eventually to a vile sinner Pope in the Vatican. And, is it not so a lot like the tale we hear of the Popish power one man in Hammond, Indiana had over masses of "good godly Baptists"? Preacher, do YOU have the keys in your hand enforced by Baptist Tradition? Is there a flock of sheep sitting there every Sunday morning who are terrified of any source of truth emanating from outside of your pulpit?
JESUS CHRIST THE ROCK
"And upon this rock I will build my church
and the gates of hell shall not prevail against it."
Matt. 16:18.
We find many, many references to Jesus in Scripture as a Rock or Stone. The rock which was struck by Moses (Ex. 17:6) is a type of Christ. For here, Moses struck the rock and life-giving waters flowed forth to all who would partake.
So Christ was smitten that the Spirit of Life might flow forth to all who would drink.
-- 1 Cor. 10:4.
To Israel, He is the stone of stumbling and a rock of offense.-- I Peter 2:8.
To the church, He is the Chief Cornerstone.-- Eph. 2:20.
To the Gentile world powers, He is the smiting Stone cut out without hands.-- Dan. 2:34.
To the unbelievers, He is the crushing Stone of judgment.-- Matt. 21:44.
And then finally, the Stone becomes a great mountain and fills the whole earth.
-- Dan. 2:44-45.
What a wonderful picture we have thus portrayed of Jesus in His rejection, crucifixion, saving power, judgment and coming King. How can we have the audacity to offer a substitute for the Body of Christ as His Church? To break one link in the chain is to break the chain. How narrow is our vision! How true to human nature is our conceit! "And we forbad him because he followeth not with us" (Luke 9:38). What an obstruction is wrapped up in that little word "Us."
"When a man becomes wrapped up in himself, he makes a very small package."
Editor: Steve Van Nattan-- Having grown up on the missionfield, and having served as a missionary in Ethiopia and Kenya (I am 63 years old), it enrages me when I hear the crass bigotry of many Baptists as they claim that anything done right and to the glory of God had to be Baptist. Pentecostaps and other Charismatics will say similar things about the Holy Ghost being their pet divine puppy who jumps when they jerk his chain. It is virtual blasphemy.

There were four waves of missionary endeavor in the world.

During the 1700s explorers went out into unknown lands with a view to open those lands for the Gospel and for commercial gain for England. British expansion, in the early days, was partially driven by Reformation zeal to preach Christ. These explorers were not Baptists, yet many saw themselves as opening the way for the missionary to follow. Their diaries had regular entries anticipating the effect the Gospel would have on pagan life and to eradicate slavery.

During the 1800s approximately, men like David Livingston, John Patton, and Mackey of Uganda, went out and established the first outposts of missions, and some saw local churches established. None were Baptists. William Carey, an Anglican, went as a Baptist out of desperation. That is the only one I know of. If you name one, real history will give you 100 Church of England men who went out before him.

During the early 1900s lone men, and some small groups of men, went forth in Africa and other nations to start serious works which were truly missons based with no commercial interest. From these men, like Peter Cameron Scott and Roland Bingham, evolved what were called the "Faith Missions." There were NO Baptists in sight.

During the mid 1900s, a Baptist showed up, here and there, riding the backs of the Faith Missions and often starting with them and then starting a Baptist mission later after the Faith Mission helped him through the rough beginning. The Baptists often arrived about the same time as the Maryknoll Fathers, the Dominicans, and the Jesuits. Like Rome, the Baptists often started works just down the road from a "Faith Mission" work, ripping off the existing local churches with higher pay offers to their pastors. A Baptist missionary in our town, Eldoret, Kenya, did just that. It was a blessing in disguise, for the idiot ended up with all the backslidden preachers in our "Faith Mission" who wanted the cash of Balaam.

In 1954, when my parents went to Tanzania, we heard of all existing works in nations in central Africa. Missionaries travel a lot and share with each other as to the advance of the Gospel. Any mission doing sound biblical work is known and prayed for by other missions. There were NO Baptists in central Africa in 1954 except for a handful in the Congo.

The Baptists we finally got to know as missionaries (my wife and I in Ethiopia- circa 1973) were a mixed blessing. They went from bribe payers, to wild pig hunters, to fist fighters, to gun slinging Texas jerks, to one family of godly hard working people who were greatly used of God. Everyone we knew stayed far away from Baptist missionaries, for they were a continual offense to the name of Christ. Some of them would curse you or even physically slap you in public.

Is this the small Baptist box in which Christ built his Church in Africa? If so, Christ is a fool for letting all those Anglicans, Methodists, Brethren, Mennonites, Presbyterians, Dutch Reformed, and Bible Church people lead, only to send the cream of the American loonie bin to finally get it right. I think my Lord DID build his Church, and I think some Baptists need to learn some real Church History.
THE LIVING STONE AND THE LIVELY STONES
Now what I say may not amount to much, but what the Scripture says is final. So please read very carefully the following Scripture quotations:
"To whom coming as unto a LIVING STONE, disallowed indeed of men, but chosen of God, and precious. Ye also as LIVELY STONES, are built up a spiritual house, an holy priesthood, to offer up spiritual sacrifices, acceptable to God by Jesus Christ" (I Peter 2:4-5).
Does not the "Living Stone" here refer to the Lord Jesus, the same Stone upon which the Church is to be built? Do not the "Lively Stones" refer to those who are to build upon this foundation and form the church? Well, our Baptist tradition says that a person can be a member of the church and not be saved and that he can be saved and not be a member of the Church.
Editor: Steve Van Nattan-- This is a serious problem in all denominations and associations of churches. Creeds and membership requirements replace the mystical and spiritual teaching of the Universal Church and membership in it by Christ. Lists are drawn up, and qualifications for local church membership are specified and met to attain membership, This system of membership makes the membership in Christ of none effect, and lost sinners learn to fake the requirements and become members of local churches. When members misbehave or fail to keep active, the local church will "church" or excommunicate the member, casting him out. This again makes the teaching of the eternal security of a believer of none effect, for Christ never casts anyone out of membership in the Universal Body of Christ. Do you see the chaos we have created by adding a tradition of man to the truth taught in the Word of God?
Now that is true if the reference is made only to a local church, but again the reference is made to "The Church" which is to be built upon the Rock, Christ Jesus. In that case, here are four questions I want to ask:
How can an unsaved church member be built upon the "Living Stone," the Lord Jesus, and upon what foundation are those built who are saved but not in the Church, therefore not on the solid Rock, Christ Jesus?

If it is the LOCAL CHURCH that is built upon the Lord Jesus, and if an unsaved man can be in that church, he is built on Christ, is he not?

And if a saved man is not in the Church, he is not built upon Christ, therefore, what foundation does he have?

Does the Church of Matt. 16:18 then refer to the local Church or the Body of Christ?
THE CHURCH AND THE BODY THE SAME
I never did like to base eternal things on suppositions, but I find great enjoyment and spiritual blessing in a study of the Book. It will enlighten, spiritually invigorate and bless its reader as no other book can. So let's read on. "And hath put all things under his feet, and gave him to be the head over all things to the CHURCH, WHICH IS HIS BODY" (Eph. 1:22-23). There we have it in a clear statement, that the church is the body of Christ. How can we reverse the order and say it is the local assembly and that we are admitted by water baptism?
What does the Book say? "FOR BY ONE SPIRIT are we ALL baptized into ONE BODY, whether we be Jews or Gen-tiles, whether we be bond or free; and have been all made to drink into ONE SPIRIT" (I Cor. 12:13-14). Why interpolate by means of a long remote process and say the Scriptures teach certain things? These things are clear and precise statements of fact.
"Now therefore ye are no more strangers and foreigners, but fellow citizens with the saints and of the HOUSEHOLD OF GOD, and are built upon the FOUNDATION of the apostles and prophets, JESUS CHRIST HIMSELF being the CHIEF CORNER STONE; In whom all the building fitly framed together groweth into an holy temple in the Lord: In whom YE ALSO are builded together for an habitation of God THROUGH THE SPIRIT" (Eph. 2:19-22).
Please note that there are four specific questions answered in that quotation.
Who is the Chief Corner Stone?

Who builds thereon?

How do they build thereon?

What do they form?
Also notice how perfectly this agrees with all the other quotations. Is not this Chief Corner Stone the same Jesus as that of Matt. 16:18? Does the word "Ye" refer to members of a Local church or the Body of Christ? Do they enter by water baptism or "Through the Spirit"? Is not the building fitly framed together that they form, the same Body or Church into which we are "All baptized by one Spirit"? Is this not also synonymous with the Church and the Rock referred to in Matt. 16:18?
So once again I ask the question:
Is the Church of Matt. 16:18 the local Church or the Body of Christ?
SAVED TO SERVE
The further we go, the richer it gets. Here is some more Scripture: "But now hath GOD set the members every one of them IN THE BODY, as it hath pleased him. And if they were all one member, where were the body? But now are they many members, yet but one body. And the eye cannot say unto the hand, I have no need of thee: nor again the head to the feet, I have no need of you" (I Cor. 12:18-22). In this quotation we have four specific facts set forth. First, God sets the members into the Body. We do not admit them ourselves, by water baptism. Second, we, though individual members, compose one Body. What is that Body? Third, God has a place of service and responsibility for each member, though they do not have the same calling. Fourth, we have a spiritual relationship to each other. "So we, being many, are one body in Christ, and every one members one of another" (Rom. 12:5). Notice how all of these Scriptures concerning "The Body", "The Church" and its foundation agree when we take them to mean what they say. So again I ask: Is the Church of Matt. 16:18 the local Church or the Body of Christ?
Editor: Steve Van Nattan-- It is a blithering fool who says, "I have no need of Calvinists and the Reformed Movement," that is, if he claims to be King James Bible only. The King James Bible came by the hands of Greek Orthodox priests fleeing from Muslim hordes from Constantinople into Europe. They carried the eastern Antioch Greek texts with them and made sure they ended up in libraries and universities that were not friendly to the Pope.

Later, Calvinist Reformers collected those Greek manuscripts and translated the Bible into English at the commission of a Church of England King. So, preacher, you don't need anyone but your local church deacons and an offering plate, right?

And the farmer hauled another load away.
THE CHURCH TO BE THE BRIDE
The Church is not complete now. It is in the process of being formed. "And the Lord added to the church daily such as should be saved." Acts 2:47. When the body or Church is complete, He will present it to Himself in Heaven.
Editor: Steve Van Nattan-- What shall we say when preachers, like Lee Roberson and Chuck Swindol, are exalted in the Sword of the Lord for building monster churches? Who is SUPPOSED to receive the glory?
"Husbands, love your wives, even as Christ also loved THE CHURCH, and gave himself for it; that he might sanctify and cleanse it with the washing of water by the word. (Now notice) That he might PRESENT it to HIMSELF, a glorious church, not having spot, or wrinkle, or any such thing; but that it should be holy and without blemish" (Eph. 5:25-27).
"For the Lord himself shall descend from heaven with a shout, with the voice of the arch angel, and with the trump of God: and the dead in Christ shall rise first: Then we which are alive and remain shall be caught up together with them in the clouds, to meet the Lord in the air; and so shall we ever be with the Lord" (I These. 4:16-17).
This is the "Glorious appearing" that we are admonished to look for. Titus 2:13. And when this "Glorious appearing" takes place, then the Church will be presented to Himself as the Bride.
"Let us be glad and rejoice, and give honor to him: for the marriage of the Lamb is come, and his wife hath made herself ready. And to her was granted that she should be arrayed in fine linen, clean and white: for the fine linen is the righteousness of saints" (Rev. 19:7-8).
Now there are three things here that I want us to notice in particular:
First, Christ gave Himself for the Church.

Second, He presents this Church to Himself.

Third, this Church must of necessity then be the Bride in Heaven.
So, once again I ask the question:
Is not this the same Church as that of Matt.16:18?
SELF ASSUMED AUTHORITY
On a basis of previously mentioned assumptions, our church tradition further assumes the authority concerning The Great Commission. The claim is made that when Jesus gave this commission, He was talking to His Church (now the Baptist Church, or your church) and that to such a church was this authority given.
What an assumption that is! It is about like a man saying all sparrows are birds, therefore all birds are sparrows. A church is an assembly; therefore any assembly is a church.
Editor: Steve Van Nattan-- Based on what I have heard more than once, it also follows that if there is a bird out there which thinks it is a finch, or a robin, or a crow, it is actually a sparrow, it just doesn't know it yet. Did you see an ostrich run by? Not at all, my friend, that is a wonderful example of just how big a sparrow can grow if you follow the church growth techniques of Lee Roberson.
As a matter of fact, there was no local church recognized until Pentecost.
You cannot establish doctrine by apostolic experiences.
Apostolic experiences and apostolic teachings do not agree. They experienced things that we can never experience.
They lived under the Law.
They lived under Christ's own ministry.
They experienced Pentecost.
They were a SPECIAL group, were given a SPECIAL task, with SPECIAL power, and were dealt with in a SPECIAL manner.
How foolish of us to endeavor to substitute their experiences for their teachings in establishing doctrine. In this case, it would mean that a man who was genuinely saved but not a Baptist would have no part in the Great Commission at all. On the other hand, if a man was unsaved, but was a Baptist, he would be commissioned of the Lord to preach the Gospel. "And we forbad him because he followeth not with us" (Luke 9:38).
Editor: Steve Van Nattan-- So, when a saint comes to almost any church, he is given a retread of all things soteriological, including a trip to the altar to "be sure," a new believer's class (even if he has been saved for 50 years), and rebaptized in many churches. I am amazed some enterprising Baptist has not learned how to patent and bottle Baptist (or Nazarene or Holiness) water, like the Pope.
AUTHORITY TO BAPTIZE
By virtue of this same self-assumed authority, our churches also claim to be the only authority to administer water baptism. This too, goes back to the same place for its foundation. If our church is "The Church," and if it was to this Church that the commission was given, then we do have that authority. If not, then we don't. Right there is where the whole thing hinges.
According to our man made and creed bound tradition, we have that authority.
According to the Scriptures, we do not.
THE LORD'S SUPPER
The same thing is true concerning the Lord's Supper. The Scripture says, "But let a man examine HIMSELF, and so let him eat of that bread, and drink of that cup" (I Cor. 11:28). But we just reverse the order by virtue of our tradition and WE examine the man and if he be Baptist (Brethren, Nazarene, Pentecostal etc) WE let him partake, and if not, then WE forbid him.
Of course, it should be made clear that only saved people should observe this ordinance and the importance of this self-examination should be emphasized. Nevertheless; after having done this, the responsibility of this self-examination must rest upon the individual, not with the church. No place in Scripture is there any provision made otherwise.
Editor: Steve Van Nattan-- Do we have any consciousness of how Catholic this examination from above is-- how sacral-- how like Papa? The believer is MADE one with water and wafer, and the believer is not allowed to get near the water and wafer out of his own zeal for Christ-- he is allowed to approach ONLY on the terms of the earthly hierarchy. And, it gets worse-- eventually the laity learn to trust the hierarchy to tell them when they are pleasing to God. How is it with you, preacher?
JOHN THE BAPTIST
A writer once wrote in effect that the Lord gave John the name "Baptist," that he was a missionary and that he was a preacher; therefore, he was a Missionary Baptist preacher (in our sense of the term). He further wrote in effect that Jesus was a Missionary Baptist preacher because He identified Himself with John's baptism.
You might call a canary a crow, but it would not change his song.
Neither can we change the mission of John the Baptist by misrepresenting his name. He was never called to be a preacher of the Gospel of Grace as we preach it today at all. If so, here is a question I would like to ask:
Why is it that the Apostles themselves would not accept John's baptism after Pentecost, but rebaptized those whom he had baptized?

Answer: It was because John preached the Gospel of the Kingdom. We preach the Gospel of Grace. John was looking forward to a coming Messiah. We look backward to an accomplished redemption. There is a vast difference in the two aspects.
So it is no wonder that Paul said, "Unto what then were ye baptized? And they said unto them, unto John's baptism. Then said Paul; John verily baptized with the baptism of repentance, saving unto the people, that they should believe on him which should come after him, that is, on Christ Jesus. When they heard this, they were baptized in the name of the Lord Jesus" (Acts 19:3-5). We have a similar account in Acts 8:14-16. So if John the Baptist was the first Baptist preacher (in our sense of the term), how strange it is that the Apostle Paul would not accept his baptism!
Editor: Steve Van Nattan--
I know why Paul refused the good Baptist baptism of John--
Paul was a Methodist! :-)

Let me add an observation in case you are not a Baptist and are laughing at their silly logic. Are you a Pentecostal who claims the same heritage as the day of Pentecost and the Upper Room? Well, let's see how Pentecostal you really are. Are your people in your assembly all Jews or Jewish proselytes? Did you all come from zealous Jewish law keeping to be converted to believe in your Messiah, or did you come from Gentile paganism? Do you speak in unknown tongues, or do you speak in tongues known to other people in the room and without need of an interpreter? Do you have as it were tongues of fire on your heads? Don't play games now, you know you don't have such a thing literally. You are NOT Pentecostals. That happened only once. You are born again the same way all the rest of us Gentiles pagans were saved.

Brother Cosby makes a very good point in showing the pride and legalistic exclusiveness we take upon ourselves to think of ourselves more highly than we ought to think.
BASED ON HISTORY
I have talked with many Baptists who would admit, finally, that the Baptist Church could not be identified as the one referred to in Matt. 16:18, but would contend that history would prove that the Baptist Church of today is a direct descendant of the First Church at Jerusalem. Well, I wouldn't even attempt to prove or disprove this statement, one way or another. It is completely beside the point.
When you consider the scores of differences existing within the Baptist denominations, even today, what do you suppose the possibilities of apostasy would be in nineteen hundred years? Of course, we claim that our church has remained true all this time, but if taken from a historical standpoint alone, every other church has a right to claim the same thing. Therefore, the historical foundation is out.
The only authority we have for our doctrine now, or ever have had, is "The Book."
THE FAITH VS. THE BRAND
Now, I realize that we are told that many false prophets shall arise and shall deceive many, and that we should beware of them. I also realize that we are admonished to come out from among them and be a separate people, and to contend for the faith. And I believe in doing just that. But I also find that we are told to avoid contentions and strivings about some things, for they are unprofitable. So for this reason, I believe in standing for something and being true to it. But, I believe that that something should be our FAITH and not so much our BRAND.
Sometimes our churches are prone to endorse a man in a big way, even though he may be a modernist or even though he may deny the faith in many ways, just because he has our denominational brand and approval on him. On the other hand, you very often see a man who will stand for all the fundamentals of the faith that we do, and yet, some of our leaders will denounce him in a most vehement manner, just because he does not have our BRAND on him. And this is the very thing that our tradition contributes to. It is the same old weakness of the Pharisees, to follow the popular or political trend, to receive the praises of men.
Which should we contend for, the FAITH or the BRAND?
THE EFFECT OF OUR TRADITION
After long observation, there is no doubt in my mind as to the demoralizing effect of this tradition on our spiritual power. Our object soon becomes, building the church numerically, rather than seeking the lost. We become self-centered rather than Christ centered. This in turn creates factions and jealousy where no factions should exist. The evangelistic zeal and spiritual fervor is soon re-placed by a greed and a desire for potential power to subdue and command in ecclesiastical circles.
I remember one preacher saying, concerning another faction with whom he differed only slightly, "We just don't allow them to come into our country at all." I was told of another man who wanted to turn out of his church, a man who had won hundreds of people to the Lord, and whose life was unquestionable and above reproach, just because he didn't believe in this tradition.
On the other hand, this same pastor was on perfectly good terms with other members of his church who went out on beer parties, to say nothing of what accompanies such procedure. On one occasion a Bible class was started in a town, and the meat of the Word was being given out, and Christians were feeding upon it and growing in grace. It could have been a blessing to every Bible believing church in town, but pastors became enraged merely because their members were attending.
Would you call this a Godly concern for their members, or a personal jealousy? Some pastors became so dictatorial that they would put their members on the spot and practically force them to either stop going to the Bible class, or withdraw from the Church. Is this what we call church democracy? Or would these men look more fitting and proper with their collars turned around?
One pastor emphasized the fact that it was the BEST members of their churches who were attending this class. Does he not realize that it is the CARNAL Christian, not the spiritual Christian who is led astray by false doctrine? Will he thus admit that he is not feeding his flock? Does he not realize that he is helping to drive out of his church the spiritual element and retain the carnal? Or is this what we might call zeal without knowledge?
Instead of realizing that a good Bible class is a contribution to any church, these pastors seemed to imagine a competition to exist, and became jealous. "The wicked flee when no man pursueth" (Prov. 28:1). I would think that a preacher would be interested in promoting all the good Bible study possible, instead of denouncing it.
Evidently, some of them are not so interested in defending the faith as they are in defending the BRAND.
OUR INVITATIONS
Another place where the effect of our tradition is being found is in our invitations. They are becoming, for the most part, a two-fold proposition.
First, to the unsaved to come to Christ and be saved, which is very good.

Second, to the Christians to join the church. And such an issue is made concerning joining the church, and such a noticeable absence of the teachings of a Spirit filled life, that, whether intentional or unintentional, the impression is left that the entire essence of spiritual maturity is contained in being baptized and joining the church.
So it is no wonder that the spiritual Christians are prone to leave a diet of this kind and go where they can feed on the meat of the Word. This is rather a stale diet for a growing Christian.
CONCLUSION
Now, in conclusion, may I say this:
It is not the Lord's purpose in this age to build a large,
visible, tangible church organization for the world to
observe and admire.
That is in keeping with the Post-Millennial viewpoint.
It is not His purpose for us to build a large powerful
organization to dominate in a political sense.
This is in keeping with the Catholic program.
His purpose in this age is to take out of the Gentiles
a people for His name.
This is in keeping with the Pre-millennial position and evangelism.
This is in keeping with the missionary commission.
There is nothing wrong with organizing in order to carry this out. The thing is, will we be able to master our organization, or will our organization master us? Which will we exalt, the organization of Christ, or the Christ of the organization? As long as we exalt the Christ, His words of assurance will ever come back to us saying, "Behold, I have set before thee an open door, d no man can shut it" (Rev. 3:8).
But, regardless of what I say, and in spite of admonitions of caution which we give one another, we know that the element of tradition with its political conquest is going to prevail, even as we can see it so much in evidence today. "I know thy works that thou art neither cold nor hot: I would thou were cold or hot. So then because thou art lukewarm, and neither cold nor hot, I will spue thee out of my mouth. (Now notice this) Because thou sayest, I am rich, and increased with goods and have need of nothing; and knowest not that thou art wretched, and miserable, and poor, and blind, and naked: I counsel thee to buy of me gold tried in the fire, that thou mayest be rich; and white raiment, that thou mayest be clothed, and that the shame of thy nakedness do not appear; and anoint thine eyes with eyesalve, that thou mayest see. As many as I love, I rebuke and chasten, be zealous therefore, and repent" (Rev. 3:15-19).
There is a lot of difference in having potential or political power and having spiritual power. There's a lot of difference in being able to command in worldly affairs and being able to win souls to the Lord.
There's a lot of difference in an attitude of dictatorship and an attitude of evangelism.
The former embraces vanity, pride and self-exaltation.
The latter embraces humility, zeal, and favor with God.

The former characterizes the course of the end of this age.
The latter characterizes the will of God for us.

The former embraces the satisfaction of carnal achievement and wealth.
The latter embraces soul winning and riches in Heaven.

The former is identified by our traditions.
The latter is identified by God's Commission.
So, "Why do (we) also transgress the commandment of God by (our) tradition?" (Matt. 15:3).
Let us stand by the Word of God, and the God of the Word will stand by us.
LINKS:
HERE IS A LIST OF TRADITIONS OF MAN
This page is in a format you cannot fail to understand.

A LIST OF TRADITIONS JESUS DID NOT ORIGINATE

Visit the Web Page of Branded For Christ
Baptist Church where Pastor Cosby served
for many years in the Arizona Desert.

Those who purchase our CD of the journal
find Eschol Cosby teaching the book of
Revelation on Real Audio. Also, brother
Cosby sings and plays the guitorgan on the CD.
BACK TO ENTRY PAGE OF THE JOURNAL
GE