CHURCH ATTENDANCE AND SALVATION
By Steve Van Nattan
QUESTION FROM A READER:
Do you believe a person that says he is a Christian can be one if he does not attend any kind of church and always finds fault in people?
Anna
OLD TESTAMENT:
Malachi 3:16 Then they that feared the LORD spake often one to another: and the LORD hearkened, and heard it, and a book of remembrance was written before him for them that feared the LORD, and that thought upon his name.

God certainly was impressed with the zeal of the saints in the Old Testament, right? A book is used to record these people. So, what would He think of those who refuse to talk about Him? It is assumed today that saints talking and fellowshipping is done at the church house. This text does not indicate that these people only talked about the Lord at the temple. It is a false doctrine today that does not encourage fellowship between Sundays in the homes and in the cafe downtown.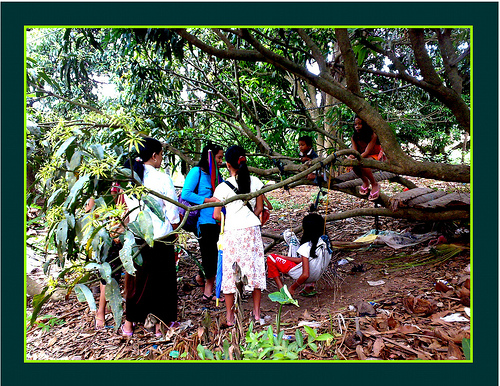 NEW TESTAMENT:
Hebrews 10:25 Not forsaking the assembling of ourselves together, as the manner of some is; but exhorting one another: and so much the more, as ye see the day approaching.

Rusous Rushdooney, a self-possessed guru of the Reconstructionist movement refused to assemble with anyone. He said that he was the church, so if someone was worried about his not attending any church, they should come find him and they would have church. This arrogance is from a man who is idolized by thousands of Reformed Christians. What a fool this man was. I am told he made no effort to start a house church. He simply stopped wanting to be with the saints.

Also, please note the very first local church and how it behaved under the power of the Holy Ghost:

Acts 2:37 Now when they heard this, they were pricked in their heart, and said unto Peter and to the rest of the apostles, Men and brethren, what shall we do?
38 Then Peter said unto them, Repent, and be baptized every one of you in the name of Jesus Christ for the remission of sins, and ye shall receive the gift of the Holy Ghost.
39 For the promise is unto you, and to your children, and to all that are afar off, even as many as the Lord our God shall call.
40 And with many other words did he testify and exhort, saying, Save yourselves from this untoward generation.
41 Then they that gladly received his word were baptized: and the same day there were added unto them about three thousand souls.
42 And they continued stedfastly in the apostles' doctrine and fellowship, and in breaking of bread, and in prayers.
43 And fear came upon every soul: and many wonders and signs were done by the apostles.
44 And all that believed were together, and had all things common;
45 And sold their possessions and goods, and parted them to all men, as every man had need.
46 And they, continuing daily with one accord in the temple, and breaking bread from house to house, did eat their meat with gladness and singleness of heart,
47 Praising God, and having favour with all the people. And the Lord added to the church daily such as should be saved.

CONCLUSION:
I conclude from the above verses, and from 2000 years of church history, that someone who claims to be born again and who refuses all fellowship with the saints, is a fake Christian. They should be treated as heathen. They should not be allowed to minister or lead in the assembly, including the Lord's Supper, public prayer, and governing of the church. If they show up for a church business meeting, they should be run off at once as pagans.

Again, we note that fellowship with other saints can be had in the home. This must be considered as we come into the Laodicean era when the church house is a slop hole. In that case we must find one another and start Bible studies and fellowships in our homes.

One more thought: I don't know who this is who is not attending church. If it is the husband of the lady who wrote in, she is in need of rebuke for taking the spiritual lead in the home. She has no business sitting in judgment of her husband. Many stories are well known of women who had husbands who were not very spiritual nor even born again. These women would still respect and submit to their husbands in the Lord. Only in this way can the wife hope to see her husband respond to her good life before him and repent. Indeed, this kind of public discussion of a husband by the wife is often a prelude to divorce.

On the other hand, if the one being discussed is not in the writer's immediate family, then there is no offense.

As to submission, a wife who is a believer must obey her husband. There are meddling fools in pulpits and leadership today who tell saved wives of unsaved husbands to rebel against their husbands and attend church services in disobedience to their husbands. This is wicked. The wife will never win her unsaved husband to Christ by rebelling against him.
BACK TO ENTRY PAGE OF THE JOURNAL
Photo Credit:
"fellowship under a tree"- wologwhy- Flickr
ge