YARNS--
Home Spun and True
With slight improvements

By Steve Van Nattan
An expatriate Wog with a story to tell
Own only what you can carry with you,
Know language, know countries,
know people.
Let your memory be your travel bag.
Alexander Solzhenitsyn


Slim Dusty makes songs-- I make stories,
"Lookin' forward, Lookin' back."


INTRODUCTORY BLATHER
Upon reaching the age of seventy+, I have been told that I now have the right to indulge in reminiscence without apologizing.
The problem is, we all indulge in nostalgia at times. And, modern society mocks at nostalgia when they find someone indulging. Why?
Nostalgia in the original Greek: Nostos and Algos.....
To go home and suffer. Suffer because, if you do go home, it is no longer what your left behind, and if you just reminisce, you suffer because you cannot bring it back anyway.
Modern society, in the USA, Europe, Russia, China, and Africa has been thoroughly unsettled. By this, I mean the world's peoples have been enticed, coerced, and bribed to move from the farm and the brushy country to the big city. Thus, millions have totally lost touch with their heritage.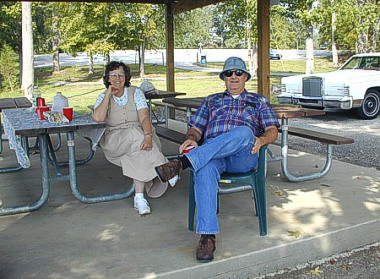 Well, Bubba, I have not!
And, I find that God has blessed me with a place in the Texas Hill Country as I approach the end of the road this side of heaven. This rare habitat is one of those few places on earth where you feel at home just about thirty minutes after you arrive. "Why did it take me so long to get here?" And, the folks in the Hill Country are so proud of that fact that they make sure you feel at home immediately.
The answer to the above Texan question is, "I got here as fast as I could."
Thus, those of you who venture into this section of the Journal will have to tolerate my attitude, if you please, and I hope that I can reward you in some small way with strange stories of my past experiences.
Christ Jesus is due all credit for anything I may contribute to life. I shall not, however; make silly scenes of false humility. My life has been rather colorful at times, not because of my own cleverness, but because my Lord has graciously chosen for me a life trail which is rather fun to look back over.
Elizabeth is my good wife (now gone to be with Jesus), and she was my class mate at Rift Valley Academy in Kenya. She was consulted on these yarns since she also suffered through many of them. She added some of her own stories along the way.
Come by and see us, and we will roast some Harrar coffee and boil the ibrik (Arab coffee pot), and we'll spin a yarn on the front porch. We make Wog chai (African tea) for those who appreciate it. Winston Churchill said, "The Wogs begin at Dover," so all of us are Wogs. Our tea comes from an Indian duka in Austin, Texas-- special import quality.
Someone once said, and it might have been me,
"Don't look back when things are getting rough--
Look back when times are good.
The past will add peace to the moment at hand."
Let's look on back down the road for a while.
If you want to see chronology, go to my
BIO PAGE TO BROWSE.
Also, a more detailed
BIO PAGE FOR THE JOURNAL
Enjoy.
REQUEST A YARN
I have a master page on this journal with a list of yarns I plan to write.
I get distracted with controversy and Christian issues,
and I do not write enough yarns for my readers.
So, I have offered a way for you to request a yarn.
HERE IS THE LIST YOU CAN CHOOSE FROM
Find an unlinked article (in black, not blue), and SEND MAIL asking for that story.
I will do that story, post it on my online journal, and tell you when it is done.
Please type "STORY" in the subject line of your email. By doing this, you will be
helping motivate me to finish more yarns. Thanks
COMPANION BLOGS:



BALAAM'S ASS SPEAKS
Controversy and issues for Christians and sinners
BALED HAY
Satire and sarcasm in the interest of comic relief
DAS FORTE MUSIC
Strange and wonderful music is served up with impunity
HILL COUNTRY FISHING RODS
Blog of Mike Van Nattan
KAYAK CAT
Mike and Sarah and Shadow go fishing
THE COTTON APRON
Mary's blog for keepers at home

EXPATRIATE WOG
Old Anglo Saxon "wogs" from British Empire days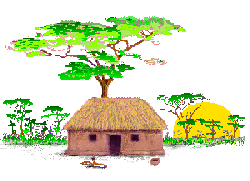 Someone in the hut has the short-wave radio on.
Tap on the door, say "Hodi,"wait to hear "karibuni," and you may enter and hear the Mwanza Town Choir singing. Enter with many Jambos and quiet kindnesses, and you will be invited to stay for chai and mandazi (fried corn fritters).
My Daddy recorded the
Mwanza Town Choir
in the 1970s. He played
the bass in those days.
Mwanza is a small sleepy
but industrious city at the
south tip of Lake Victoria
in Tanzania.
This man lived there, and this man still loves the music of the saints in Mwanza.
If my Lord let me live out the whole of his coming Messianic Kingdom in Tanzania, I would be happy for one thousand years.
Listen to the Mwanza Town Choir as you visit here.
More African Music on this site
Nostalgia for 1950s BBC junkies