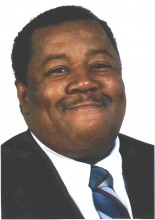 ON LINE BOOK REVIEWS
BY MIKE RAMEY
"THE SAMSON SYNDROME"
BY MARK ATTEBERRY


If you are a strong man, you need to understand that Satan will try to do to you just what he did to Samson. In a variety of ways, he'll try to keep you from focusing on the big picture. --
Mark Atteberry

There is probably no male character in the Bible which speaks so loudly to the men of our present age than Samson, yet there is very little taught about him in our churches and pulpits today. Three chapters of The Book of Judges were devoted to his life, his conflicts, misery and ultimate death.

Pastor Mark Atteberry pens a work that is not only honest about Samson, but about how men of today--strong men--are 'tripped up' by many of the same sins, and have been burned by their own ignorance over an enemy being after their marriages--and their souls.
"The Samson Syndrome" (2003, Thomas Nelson Publishers, 205 pages), is not for males, but for M-E-N who want to give themselves some honest examination in the light of the shortcomings of Samson; a man who started out full of fire and promise, but who ended badly because he couldn't control his passions, nor properly focus upon the mission which God gave him to do. The book also has a section of chapter-by-chapter study questions, great for small group study or Men's retreats.
Atteberry's work consists of twelve great chapters which consists of focusing upon key elements of Samson's life and how men of today could get caught in the same traps. One of the interesting notes that I found covered in the book; Samson had no close male friends who could have provided practical advice in helping him NOT to yield to temptation. Not to mention the fact that he did NOT listen to his OWN parents before he married, nor seek their counsel after things went south.
Brothers, once you start reading this book, you are going to keep referring back to it…and you WILL want to circulate it to your friends. Why? First, there are few books written 'to' men, that are actually 'about' the struggles of 'being' a man. Too many works 'seek' to 'play' to what women think men 'should' be, rather than dealing with the spiritual growth and development of MEN. Sadly, there are still too many publishers 'aiming' for women when it comes to books. Books 'about' men still vastly outnumber books 'teaching' men…how to be men. Second, it is not 'bogged down' in its delivery and style. Atteberry keeps the work moving with plenty of references and examples, including some great examples from his own struggles as a Pastor.
"The Samson Syndrome"; available through your favorite Internet book source!
BACK TO MORAL ISSUES MENU PAGE
BACK TO OPENING PAGE OF THE JOURNAL