KID'S PAGE- Stories, Bible lessons, godly fun. Mom and Dad- Use this page to teach Bible truth to kids. Witness and polite and pert zeal encouraged. Stories of kids who were mighty for the Lord. Read about missionary OL King. Girls, learn to defend your home like Jael. Read testimonies about other Christian kids.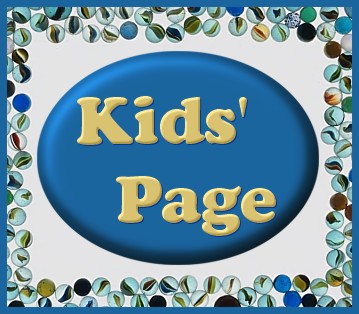 MOM-- CHECK OUT THE HOME MAKER'S PAGE

STORIES
These stories keep you reading--
better yet, they will help you love Jesus and his saints.


BIBLE LESSONS


THEY DIDN'T TEACH YOU IN SUNDAY SCHOOL
Have Dad or Mom with you.


QUIZZES AND RIDDLE
See if you can solve the riddle.
(Allow time for graphic loading.)


NEWS ABOUT KIDS AND FOR KIDS
Dad and Mom should read this and help you with it.


COLT OF AN ASS (A GOOD DONKEY)
Pert and polite kids who stood against evil for Jesus.


KIDS TELL ABOUT ACCEPTING JESUS AS SAVIOR
Your testimony of accepting Jesus as Savior.

READ ABOUT GOOD SOLDIERS FOR JESUS




SEND BALAAM'S ASS A LETTER

Have you ever seen a Transporter Bridge?
WOW-- Popping bubble wrap is OK here :-)
Story of Little Red Riding Hood
Story of Saint George and the Dragon


Kids-- Here is where your chocolate bar begins.
Read the rest of the story at:
http://hersheys.com/tour/plant.index1.5.html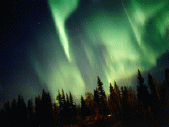 Here is a page showing the Northern Lights.
If you don't live far enough north,
you can't see them at night, so look at them here:
Perpetual Motion? Why is it NOT quite?
Look at the Honda car parts fun
Have you forgotten a friend you should care about?
This lion did not forget her friends.
Close Encounters-- With bugs !
If you live in the UK, here is a tour you must not miss
Take a tour of a tea factory in Kenya
http://www.geo.mtu.edu/weather/aurora/images/aurora/jan.curtis/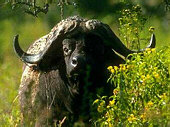 WOW! Did I ever find a neat page on the Web. It is all about African animals, and you can listen to the sounds they make, at:
http://www.geocities.com/RainForest/Vines/9443/indexnoframes.html
Caution: Dad and Mom should know that this page was compiled by SDAs.
That big Cape Buffalo in the picture is
the most dangerous animal in Africa.
He will follow you up to three days to try to kill you.
Aren't you glad you are not out there in the bush with him?
WARNING: To kids' parents
Beware of Pokemon and other Satanic toys