TONY CAMPOLO
He is now exalting Sodomites
Net News Summary for 5/1/98
Tony Campolo is warning United Methodists not to let the issue of homosexuality split their church. Campolo, an evangelist, college professor, and American Baptist minister, and his wife, Peggy, spoke to 200 United Methodists in West Chester, Pa., in March as part of a series of meetings on homosexuality.
The Campolos, who have been married for nearly 40 years, disagree on the subject of homosexuality. Tony, who teaches sociology at Eastern College in St. David's, Pa., said he makes a distinction between homosexual orientation and homosexual behavior, which he says is a sin and should not be accepted by the church.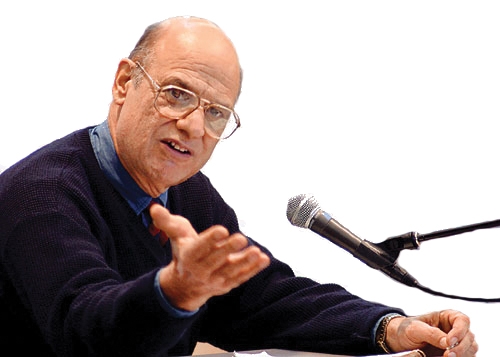 He cited Romans 1:26-27, which describes homosexuality as a "vile passion," "shameful," and an "error." To be a Christian, an individual with a homosexual orientation must remain celibate, he said.
Peggy, the daughter of a Baptist clergyman, said Christ told people to love one another and "does not tell us one kind of love is better than another." She said that in the Romans passage, Paul was exhorting Christians to give up orgies associated with the goddess Aphrodite, and that the warning should not be applied to same-sex relations. "I believe that a committed same-sex partnership is the same as marriage," she said.
Both agreed that homosexuals feel despised by the church. "If we are despising people, we have nothing to do with the Kingdom of God," Tony Campolo said.
The Eastern Pennsylvania Annual Conference of the church has agreed to a two-year moratorium on resolutions related to homosexuality to allow time to discuss the issue and for "the Holy Spirit to work in our midst."
BACK TO WAR ROOM-- WICKEDNESS AT THE CHURCH HOUSE
ge