ROY CLEMENTS OF EDEN CHAPEL, UK
A Journey into Apostasy
The background is a maze.
This speaks of life in the churches of the UK. There seem to be sound and godly folk in many assemblies, yet Holy Trinity Brampton, hyper-Calvinism, and ecumenism keep the true saints confused and going up dead ends and wandering about looking for sound Bible teaching.
Praise God, our Lord has His remnant in the UK though.
Clements joins erstwhile powerful evangelicals Albert Odulele, Eddie Long, George Alan Rekers, Lonnie Latham, Paul Barnes, Ted Haggard, John Paulk, and Lonnie Frisbee. All of these men attacked sodomy in their teaching and pulpit. Something is very strange about all of this.
HERE IS AN ARTICLE FROM THE UK
Roy Clements walks out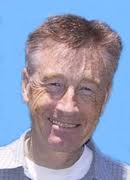 Article from Evangelicals Now
Date unknown
It is with great sadness that we report that Dr. Roy Clements, who resigned some months ago as minister of Eden Chapel, Cambridge, is now separated from his wife.
He had told her that he had a celibate relationship with a younger man who has acted as a research assistant for him. A very few close friends had been aware for a little while that Roy had struggled with homosexual attraction over a number of years.
All this was made known to his church at a members meeting on Monday September 13. On the following Wednesday of that week, his resignation from the Evangelical Alliance Council of Management was made known, and the next day his resignation as a director of Evangelicals Now was accepted in his absence at a scheduled directors' meeting.
Over previous weeks, a number of senior evangelical figures, including John Stott, had met with or contacted Roy Clements and tried to resolve his problems. As we understand it, he has not renounced his Christian faith, but is trying to take a line that evangelicalism should somehow find room for gay relationships of some kind.
Members of his church had been increasingly aware over the last few years that something was not quite right. Roy Clements no longer chaired elders' meetings or church meetings. It seems that major issues arose and were not resolved. Critics of this lack of leadership were answered with the need to allow their minister space for his national and international ministry, but we understand that a strong sense of unease persisted. Now, as the church recovers from the shock and perceives where the problem lay, a new sense of unity and purpose is reported - a feeling that Eden is God's church and he will not allow his work to be frustrated.
The chairman of the EA executive committee, Viscount Brentford, commented: 'The council want to affirm Roy for the work and ministry he has undertaken. He has shown integrity in his decision to resign from the Evangelical Alliance and other evangelical bodies.'
It is hard to over-estimate the influence which Roy Clements has exercised among conservative evangelicals over the last 30 years. Beginning as a travelling secretary with UCCF, Roy helped lead a church in Nairobi, the Kenyan capital, before taking up the pastorate at Eden in 1979. He has led student missions in universities up and down the country and was a major player in getting Word Alive off the ground in 1993. His books have been among the most helpful and best-selling for Christians. As perhaps one of the greatest popular apologists for Christian faith of recent years, many people have been brought to faith in Christ under his ministry and thousands have been helped by his thoughtful and contemporary Biblical expositions.
His wife, Jane, and family, are terribly upset and crushed by what has happened. They need our prayers. A number of friends have sent messages to Roy Clements, but at present he appears intent to sever links with all who knew him.
See also The Commentary and When a good man falls by Gary Benfold.
John Benton
THE NEWS ITEM IN THE PRESS AND OUR COMMENT:
PREACHER TURNS QUEER-- One of Britain's best known evangelical preachers has left his wife and children to set up home with another man, it emerged today. Dr Roy Clements, 53, has resigned from the management council of the Evangelical Alliance, which represents more than one million Christians in 30 denominations, saying he was having a relationship with another man. The scum head trashed three kids, his wife, and 29 years of marriage. He also walked away from his pulpit.
2 Peter 2:12 But these, as natural brute beasts, made to be taken and destroyed, speak evil of the things that they understand not; and shall utterly perish in their own corruption;
COMMENTARY BY OUR ANONYMOUS SOURCE IN THE UK
Have just visited your journal, Blessed Quietness Speaks. What met our eyes but the news of Roy Clements! I was stunned. Can we then now expect anything? I think so. It all underlines what we know and believe about these places. The rot has been there for years. We have not seen the last yet, I fear.
The reason we write is that we were members of Clement's Church, Eden Chapel, Cambridge during the time of the period of the previous pastor Dr David Smith, a man who now questions a literal interpretation of the early chapters of Genesis. We joined them after being kicked out of the 'Brethren' assemblies for refusing to work with (compromised Christian workers elsewhere).
There was a major crisis in Eden Chapel some years back when a Christian worker preached on the characteristics of the Laodicean Church at one Sunday evening service: blind men who thought they could see! Although he innocently thought he was preaching a challenging message, it apparently split the Church and the Christian worker was black listed; some were indeed challenged, others fumed!
How dare these men pontificate to us on matters of Bible versions! How dare they!
LATER COMMUNICATION BY OUR SOURCE:
I am still quite astounded re: Roy Clements. Give them enough rope and they will hang themselves. It is just a matter of time before God steps in to sort things out. When the cup of iniquity is full, God invariably acts. This is obviously what happened at Eden Chapel. It was at Eden Chapel that I got my first copy of NIV. The pastor promoted it. It is therefore not surprising to find then a subsequent pastor turning out to be a sodomite.
The shockwaves are going to be very far reaching. Eden Chapel, Cambridge, was never any run-of-the-mill evangelical Church. On Sunday it used to be packed to the doors with students from the university. The connections with the Evangelical Alliance (thoroughly neo-evangelical) developed during Clements' time. When we were members, there was a separatist stance, we would not otherwise have been members. This obviously changed at some point.
'Mixed' Churches are often more dangerous than obviously apostate ones. When we were members there, there were some very fine folk in the Church, with whom we had rich fellowship. One such was Basil Atkinson, deputy librarian at the university. He was a very godly and saintly man who left the Church of England for fellowship among despised Baptists. He was also a very learned man, but until he opened his mouth, you could have easily mistaken him for a plumber or a carpenter. But there were also lots of marvellous ordinary folk who loved the Lord and we often had them visiting our home.
The 'town and gown' (town versus university) class distinction was hardly detectable in the Church then. After his retirement from Westminster Chapel, the renouned London preacher and successor to Campbell-Morga,n Martyn Lloyd-Jones, was often seen in the congregation and preached from time to time.
This man, whose views are not always thoroughly biblical, nevertheless called for churches to leave their apostate denominations way back in the 60s, causing a split between himself and J I Packer, and he caused a tremendous rumpus by speaking out against Billy Graham when others had not yet seen through him. It is therefore strange that his son-in-law, Fred Catherwood, should be pulling people in the opposite direction - he was at one time chairman of the Evangelical Alliance. Even in his day, C.H. Spurgeon withdrew from them because of their doctrinal ambivalence.
_____________________
Editor: My source must remain anonymous-- No one knows his identity.
2012
Clements is now fully committed to sodomy, and he is a hero among alleged sodomite Christians in the UK. He continues to follow his former expositional form of teaching and appears to be orthodox doctrinally, but he is a champion of he NIV and makes accommodations for sexual sin as often as possible.
AFTERTHOUGHT:
This has haunted me for years. I have wondered why some men (seldom women) rage and vent way beyond reason about sodomites. Why is it top issue in their life? This includes a bunch of preachers.

I have been very suspicious at times that, as Shakespeare put it, "me thinks he protesteth too much." Well, I think I have had good reason to wonder. Please do not assume that if you have a clear statement on sodomy from a biblical stand that I suspect you. I simply want you to take a look at this video done by God haters. They attack anything to do with faith in any religion, but they are reporting a study that is very hard to ignore. Be informed, but the discussion gets very grubby. Sorry about that.

____________________________ end video

I now ask you to consider "Pastor" Phelps. I have wondered for a long time if this is his problem.

BACK TO WAR ROOM- General Wickedness
GE