SANTA CLAUS-- DOA or DUI???
AKA Satan Claus
AKA The old Nick
AKA Kris Kringle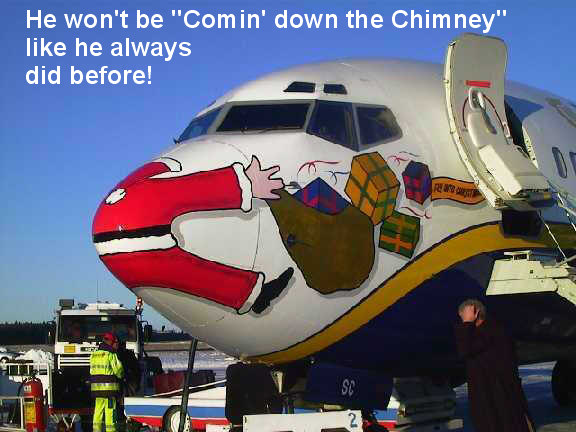 We regret to announce that the jolly old elf met with his doom on a practice run for this coming Christmass. Fathers and Mothers of the children will not have the joy of lying to their children about who brought the presents to them.
This could prevent the children thinking that Jesus Christ is a myth like Santa Claus. Never mind, the Easter Bunny will be coming along soon to help you deceive your little ones.
Romans 12:17 Recompense to no man evil for evil.
Provide things honest in the sight of all men.
BACK TO MORE ARTICLES ON CHRISTMAS
BACK TO THE ENTRY PAGE OF THE JOURNAL
ge