BE QUIET, BE STILL, AND KNOW GOD
WHITE NOISE AND RING TONES

We are born into a world of medical clatter as the doctor and nurse toss medical procedures back and forth. The first words we hear may well be, "Push, push, push," then the whole family shouting and saying nice things like, "He is so pink. He looks like his Dad. Dad, do you want to cut the cord?"

And the noise never stops until the heart monitor flat lines one day 82 years from that day. Finally, no noise!

As we grow up there is the clatter of kitchen activity with a TV in the background all day long. The bells ring us from class to class to the cafeteria. The college dorm buzzes with a cacophony of too many radio stations at once.

We may be lulled to sleep by sweet lullabies, and when we arrive at about age 25 we are so addicted to noise and sound that we have to buy a white noise machine to keep the pleasant sounds going all night long so we can sleep.
Then, they build an airport ten miles from our home, and the approach path goes right over top of us.
The cell phone is the epitome of intrusion of sound. The noise we used to use as a mental narcotic in the background has evolved into brash interruptions from technology. It used to just beep at us when we had pagers. But now, it is a canned voice telling us some unknown Indian from a Mumbai call center wants to sell us Anderson windows. Then the alarm we set (did it to ourselves) tells us to take our blood pressure meds.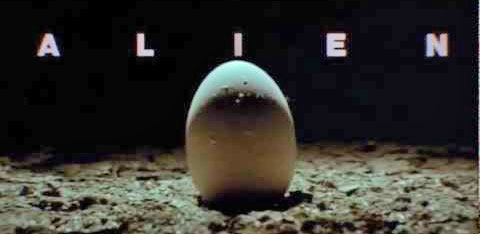 It is like the Sci Fi movie where the egg rolls out of the alien space ship, and when it hatches it looks like a cute little lizard. But, over time it becomes this monster that crushes buildings and breathes fire.
Thus.....


PART ONE:
SHUT UP, PUT UP, AND GET SOME QUIET BACK
By Eileen McDargh
When firestorms raged across Southern California and land lines were down, having a cell phone to call my family was a blessing. When I could sit in my ocean front garden and use both hands while talking to my Mother in Florida, I adored my cell phone. After getting lost in a jumble of streets, a cellular call helped me find my client. It's become my everywhere companion and yet, I am aware that we might just have too much of a good thing.
We've all become incensed at the loud boors who turn public places into phone booths where we're bombarded with information we don't want, don't need, and probably shouldn't know. But now, we're entering a second stage in the cellular age where this amazingly portable device can actually disrupt meaningful face-to-face conversations, the privacy of precious vacation time or the silence of reverie and deep thinking.
This tiny (and getting tinier) device has become the metaphor for our 24/7 culture. It has become almost unthinkable to turn it off or plain not answer. In short, the phone controls us rather than visa versa.
We live in an age of omniaccessibility according to Fordham communications professor Paul Levinson. Like Pavlov's dog, we jump every time the cell phone rings, waving off friends, family or kids just to answer the call. We hang this device on our belts, in our pockets, or around our necks, ready to pounce when it rings. As Levinson states, "the notion of being unreachable is not alien to human life." That's why there are "Do Not Disturb" signs and offices with doors. Freedom, he claims, comes in simple rebellion. To reclaim our private time, according to Levinson, "there must be a general social recognition that we're entitled to it."
What would happen if we shut our mouths, put the phone away, and then concentrated on whatever was before us: a place, a project, or-even more importantly-a person? Think of the connection that is made when someone has our undivided attention! And, miracle upon miracles, what if that person was actually ourselves? What if we had uninterrupted time with ourselves? Might we discover a chance to slow down and breathe? Might we discover a small voice that's been trying to be heard above competing ring tones?
Try it. Shut up. Put up. I think it will make our next cell phone call more meaningful.
(c) 2005, McDargh Communications. Publication rights granted to all venues so long as article and by-line are reprinted intact and all links are made live.
Named by Executive Excellence Magazine as one of the top 100 thought leaders in business for 2005, Eileen McDargh, CSP, CPAE authored one of the first books on work/life balance. Numerous books and articles later, Eileen serves the meetings industry as a popular international keynoter and on the Board of Directors of the National Speakers Association. You can find products and services offered by Eileen at http://www.EileenMcDargh.com
____________________
PART TWO:
BE STILL AND KNOW..... WHO GOD IS
So, what will I lose if I go out to the beach and just watch the waves wash in?
COOKIES
In solitude there are no cookies to prompt your world to present you with the things you like. The cookies are planted on your computer so that the ads which pop up are your favorite things, well, that is supposed to be the way it works. "Where on earth did Google get the idea that I want my face fixed?"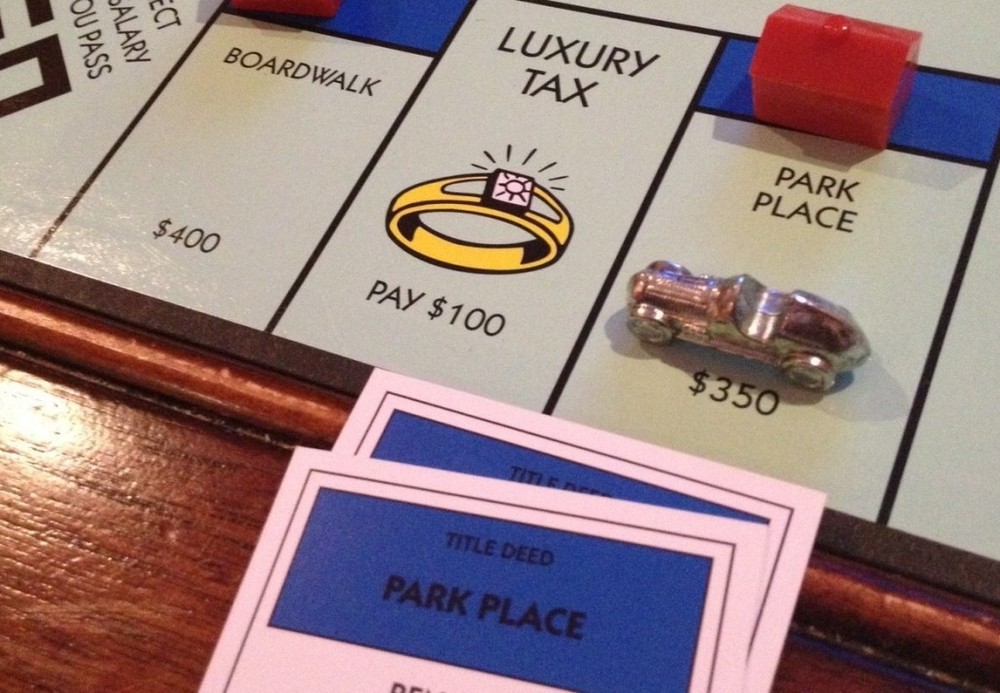 Out in that place God made, the one you never go look for anymore, there are no prompts other than your own mind and God the Holy Spirit. If you stand on the shore, by the pond, on the promenade along the Hudson River, AND, your mind goes blank..... Honey, you are a cookies IT trash addict. You no longer can function mentally without either subliminal hints or brazen hacks into your routine which prompt you to move from Park Place to Boardwalk. Even the dice don't speak to you anymore.
As a Bible believer you have lost the prompt of God:
Isaiah 30:21 And thine ears shall hear a word behind thee, saying, This is the way, walk ye in it, when ye turn to the right hand, and when ye turn to the left.
God the Holy Spirit is not a ring tone. The voice of God is not loud for the true Bible believer. It is a voice seeking company, the voice of friendly caution, or the voice of comfort. The voice of God will not easily break through the clatter of modern life. This is why interrogators over the years have often used loud noise to brainwash people in captivity.
Here was a young fellow who had no cell phone and no trash noise to deal with, but he still missed the voice of God:
1 Samuel 3:1 And the child Samuel ministered unto the LORD before Eli. And the word of the LORD was precious in those days; there was no open vision.
2 And it came to pass at that time, when Eli was laid down in his place, and his eyes began to wax dim, that he could not see;
3 And ere the lamp of God went out in the temple of the LORD, where the ark of God was, and Samuel was laid down to sleep;
4 That the LORD called Samuel: and he answered, Here am I.
5 And he ran unto Eli, and said, Here am I; for thou calledst me. And he said, I called not; lie down again. And he went and lay down.
6 And the LORD called yet again, Samuel. And Samuel arose and went to Eli, and said, Here am I; for thou didst call me. And he answered, I called not, my son; lie down again.
7 Now Samuel did not yet know the LORD, neither was the word of the LORD yet revealed unto him.
8 And the LORD called Samuel again the third time. And he arose and went to Eli, and said, Here am I; for thou didst call me. And Eli perceived that the LORD had called the child.
9 Therefore Eli said unto Samuel, Go, lie down: and it shall be, if he call thee, that thou shalt say, Speak, LORD; for thy servant heareth. So Samuel went and lay down in his place.
10 And the LORD came, and stood, and called as at other times, Samuel, Samuel. Then Samuel answered, Speak; for thy servant heareth.
Now, open a new tab, and I want you to read the same text above with the noise. Remember, Samuel was asleep. What chance do YOU have of hearing from God if you do not make time to escape from the clatter of life?
OPEN THIS LINK IN A NEW TAB, and while it is playing, come back here, and try to read the Bible text above again and think.
Again, there is no Holy Spirit ring tone. So, how shall we then live?
COME APART, OR YOU WILL COME APART
Mark 6:30 And the apostles gathered themselves together unto Jesus, and told him all things, both what they had done, and what they had taught.
31 And he said unto them, Come ye yourselves apart into a desert place, and rest a while: for there were many coming and going, and they had no leisure so much as to eat.
32 And they departed into a desert place by ship privately.
Jesus, who was God in human flash, experienced all of our trials and temptations. In his divine power he could have simply pressed on and taken no rests and stayed in the mob and mayhem of his day 24/7. He did not, and he made sure his disciples took time apart from the masses and from the tyranny of the urgent.
David was a busy king long ago. There would have been many calls on his time and attention to make decisions and judge people's complaints. Yet, he also went into silent places:
Psalms 63:5 My soul shall be satisfied as with marrow and fatness; and my mouth shall praise thee with joyful lips:
6 When I remember thee upon my bed, and meditate on thee in the night watches.
The modern philosopher tells us, "Know thyself." David tells us this can only be done in silence:
Psalms 39:1 I said, I will take heed to my ways, that I sin not with my tongue: I will keep my mouth with a bridle, while the wicked is before me.
2 I was dumb with silence, I held my peace, even from good; and my sorrow was stirred.
3 My heart was hot within me, while I was musing the fire burned: then spake I with my tongue,
4 LORD, make me to know mine end, and the measure of my days, what it is; that I may know how frail I am.
5 Behold, thou hast made my days as an handbreadth; and mine age is as nothing before thee: verily every man at his best state is altogether vanity. Selah.
6 Surely every man walketh in a vain shew: surely they are disquieted in vain: he heapeth up riches, and knoweth not who shall gather them.
And, David found revelation from God in silence, away from distracting night lights, in the dark of the night:
Psalms 19:1 The heavens declare the glory of God; and the firmament sheweth his handywork.
2 Day unto day uttereth speech, and night unto night sheweth knowledge.
3 There is no speech nor language, where their voice is not heard.
4 Their line is gone out through all the earth, and their words to the end of the world. In them hath he set a tabernacle for the sun,
5 Which is as a bridegroom coming out of his chamber, and rejoiceth as a strong man to run a race.
6 His going forth is from the end of the heaven, and his circuit unto the ends of it: and there is nothing hid from the heat thereof.
QUIET
We are back to this.
Psalms 46:10 Be still, and know that I am God: I will be exalted among the heathen, I will be exalted in the earth.
11 The LORD of hosts is with us; the God of Jacob is our refuge. Selah.
Psalms 4:4 Stand in awe, and sin not: commune with your own heart upon your bed, and be still. Selah.
5 Offer the sacrifices of righteousness, and put your trust in the LORD.
6 There be many that say, Who will shew us any good? LORD, lift thou up the light of thy countenance upon us.
7 Thou hast put gladness in my heart, more than in the time that their corn and their wine increased.
8 I will both lay me down in peace, and sleep: for thou, LORD, only makest me dwell in safety.
The awe of the Lord is gone from 99% of people in our Western world. One reason is that we are too distracted by chatter, noise, and the urgent to stop and listen to God. Most people are terrified of being still for long. They have to dive into distractions to keep their sanity.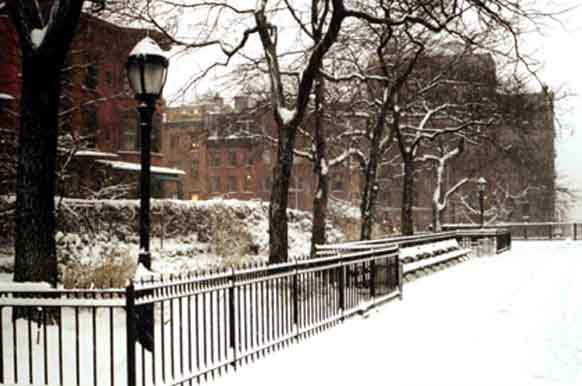 Also, it would be absurd of me to tell you what you need to do to kick start your soul to hear God. I have no idea what he will say to you once you shut up and listen with your soul. But, I can promise you that it will be something you have missed for months or years. Being a faithful attendee of church will not do. Churches today are simply an extension of the chaotic clatter zone of modern life. It is more like sacred clatter, but it is clatter.
So, where do you need to get to for God the Holy Spirit to start talking to you? You know somewhere. It is very rare anywhere on earth for anyone to have absolutely no place to be alone with God.
The promenade in the photo is in Brooklyn, New York along the Hudson River. I remember being there, and I was amazed as a kid at the silence and peace I found there at certain times in the day. A reader recently wrote me email and sent this photo of that promenade. He said he goes there to be alone with God to this day.
FOOTNOTE THOUGHT:
HOW DO YOU AFFECT OTHER PEOPLE WITH SOUNDS YOU MAKE?

WHAT DO PEOPLE HEAR WHEN YOU TALK TO THEM?