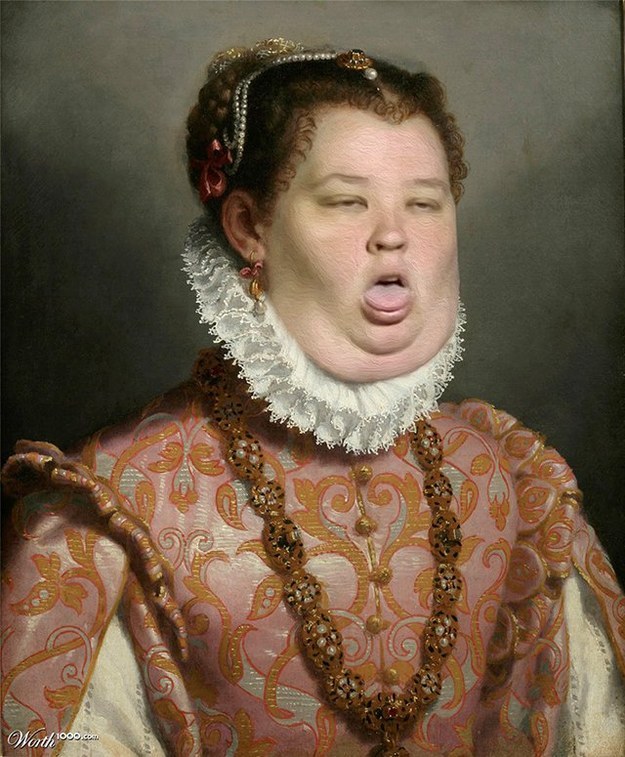 THE DIFFERENCE BETWEEN THE
PROFANE AND THE HOLY
By Steve Van Nattan
Are you choking on Sharia Baptist Standards
like Miss Prissy Proper here?



The key verse for this study is:

Ezekiel 44:23 And they shall teach my people the difference between the holy and profane, and cause them to discern between the unclean and the clean.
24 And in controversy they shall stand in judgment; and they shall judge it according to my judgments: and they shall keep my laws and my statutes in all mine assemblies; and they shall hallow my sabbaths.

The holy will not be too hard to determine, but what is profane?

Indeed, what does the word "profane" mean in the English of King James?

Also, whose job is it to set the standards of what is holy and what is profane?
WORD STUDY
Holy-
qodesh ko'-desh; a sacred place or thing; rarely abstract, sanctity:--consecrated (thing), dedicated (thing), hallowed (thing), holiness, holy portion, thing, saint, sanctuary.

Profane-
chol khole; properly, exposed; hence, profane:--common, profane (place), unholy.

In the Old Testament the word "Holy" is almost always associated with those things, people, places and teachings, which are totally dedicated to God or for service to God.

The word "profane" has to do with everything else, both ordinary things and activities, as well as things which are sinful or vulgar. The word "common" is the key. God and all things Holy are distinguished as uncommon, not of the ordinary sort, but dedicated to God.

Here is a table to show you what is meant by the word "profane" in King James English from 1611 AD. The word included in our text means a lot more than we think of today. "Profanity" is the main use of the word "profane" today, and profanity is narrowly used regarding vulgar speech. You need to see that that which is Holy is VERY unique, and we must not carelessly claim that anything we do or say or indulge as holy just because it is not sinful.
The Word of God
Read it, not just a decoration

Any name of God the Father, Son or
Holy Spirit

Psalms, hymns, spiritual songs
Only when they are entirely based on sound doctrine and the Bible. Gushy rushy rubbish "hymns" in CCM worship are NOT Holy

Bible based Christian fellowship

Good works for no other reason than that Jesus would do the same thing.

Teaching a child to pray to Jesus

Helping a Muslim, Mormon, or Seventh Day Adventist, indeed, anyone in error, leave their error and come to Christ

Loving and helping ugly people
in Jesus' name

Giving without hoping for return

Using your spiritual gift

Dying in Jesus Christ

A merry heart

In this regard we need to discuss the word "anointed"

The guitar in the worship group of musicians is NOT anointed.

The pulpit is not anointed

The singer may very well not be anointed.

A thing is not anointed because it was a blessing. An apple of hamburger can be a blessing, but that does not mean it is anointed and Holy.

Anointing is ONLY done to those things which God himself calls HOLY.

Read that again please.

SINFUL-- PROFANE

"Profanity" talk in the modern meaning of the word

Foolish jesting

Filthy and cruel gestures

Rock music anywhere (CCM)

Adultery
(Active or in movies)

Sodomy
Especially sodomite marriage

Suggestive nakedness and public sexual displays *

Gossip

All lying
(If you do not want to answer, simply say so)

Cheating anyone out of what they are due, even the IRS

Bitterness, any kind

Discrimination based on evil intentions

Murder, including hate

Attending "church" for any reason other than to worship God, and seek edification and fellowship

Making oneself attractive or popular for reasons of my own

The Pope's hat, pointy toed shoes, and everything between

All world religions not exclusively centered on Jesus Christ and the King James Bible

Teaching doctrinal error

Superstition or any object I need to be right with God

Excessive Bling Bling and Tattoos like the heathen

COMMON-- PROFANE

Apples (Unless you throw it at an old lady)

Coffee and a donut
Now, three donuts... Hmmmm


Easy listening instrumental music

Automobile
Unless it is an obsession or destroys me in debt

Computer
Sin enters when the topics in the SINFUL PROFANE column enter the computer

A hobby

Fishing and hunting
(with a license)

Humor that is not dirty or hurtful

Kings, Presidents, and Dictators

A church house with no one in it

Books with no filthy talk or evil speculations

Keeping a garden

Ladies wearing feminine
modest slacks
The sin would be if they are too tight and too much wiggle in the walk.

Sex
Sex is not holy in the sense that God is holy. Sex is a pleasure given to us to enjoy in the marriage bond. There is no sex in heaven.

Wedding ring or marriage license
(God puts marriage together)

Coffee any of my readers
send to me




* Suggestive nakedness- A woman with extreme cleavage and a plunging neckline is far more suggestive than the nakedness of men in Russia who jump into icy water naked in the middle of the winter to prove their manly prowess.
TAKING STOCK
I now need to ask myself and you some questions:

1. So, I do not feel a lot of guilt in the Sinful Profane category, but how much of my time is in the Common Profane compared to the Holy? Ouch. Am I just coasting in spiritual things while I watch football and play computer games?

2. Am I judging or offending a brother for something he truly believes is in the Common Profane, while to me it is Sinful Profane? I like Big Band jazz, like Benny Goodman and Glenn Miller. My Dad felt sinful listening to it because of his days before his salvation when he danced to that music in ball rooms. Thus, my obligation to my Dad was to not play that music so as not to offend him. But, it would have been insane to judge my Dad for his standard. And, to convince him I was right would have been to invite him to backslide.

3. Do I know someone who is destroying himself with the Common or Sinful Profane? Do I love him in Christ enough to come along side and call him to attention IN LOVE, not in judgment, and JUST between us alone? Or, do I murder him by asking for prayer for him in prayer meeting so that the saints can hear the juicy gossip?

4. Does my local church or pastor have a long list of Common Profane things he has made into sin? If so, should I be looking for another fellowship? Am I obligated to live under legal arrangements that are not of God?

5. So, what is my single most distracting thing right now, that is, the Common Profane thing, which is calling me away from my Savior? Do I care about this enough to destroy this Common Profane thing and send it to the Sinful Profane column "that I may win Christ?" Am I doing this because I determined it with my Bible in hand, or am I doing this because Reverend Wonderful convinced me to?
HOW DO I DISTINGUISH THE SINFUL PROFANE
FROM THE COMMON PROFANE?
1 Corinthians 14:40 Let all things be done decently and in order.

Decency is gone from modern culture, especially in the USA, Australia, and Europe, but decency is also falling away all over the world. The media, and the tendency of human nature to go degrade rather than improve, is a perpetual tension. So, what is decent for YOU? Anything less than that standard you set between you and God is PROFANE. It is at least common, and possibly actually sinful.


1 Timothy 4:4 For every creature of God is good, and nothing to be refused, if it be received with thanksgiving:

Can you take the Common Profane with thanksgiving, such as, "Dear Lord Jesus, I thank you for this big smelly cigar." You can? Just do not ask Jesus, "Why, Lord?" after you get lung cancer.

Zephaniah 3:4 Her prophets are light and treacherous persons: her priests have polluted the sanctuary, they have done violence to the law.

Any pastor who makes Baptist Sharia laws for the people of God is like a Pharisee who wants to be followed and exalted by people. His claim to be making standards and laws "for the good of the people," or, "because this church needs standards," is a cover story for a twisted and perverse egomaniac. Stay away from this man-- he is "light and treacherous." And, Any pastor who takes over the work of convicting of sin in the believers life will be chastened by God. Hebrews 12:8 But if ye be without chastisement, whereof all are partakers, then are ye bastards, and not sons. If you local church poplet law giver is never chastened by God, he is a devil, not a born again Bible believer.

2 Timothy 2:24 And the servant of the Lord must not strive; but be gentle unto all men, apt to teach, patient,
25 In meekness instructing those that oppose themselves; if God peradventure will give them repentance to the acknowledging of the truth;

Teach and instruct, pastor. If you are making standards and rules for the people of your local church it is because you are too blasted lazy to "study to show thyself approved unto God," and thus, you cannot teach your people the Scriptural truths they can use to SET THEIR OWN STANDARDS. Also, when you set the standards and rules of conduct for the local church, you show that you simply do not believe the Holy Spirit can do it better than you can. You are actually blaspheming the Holy Ghost, and for that you may burn in hell. TEACH OF BURN.

Titus 1:9 Holding fast the faithful word as he hath been taught, that he may be able by sound doctrine both to exhort and to convince the gainsayers.
10 For there are many unruly and vain talkers and deceivers, specially they of the circumcision:
11 Whose mouths must be stopped, who subvert whole houses, teaching things which they ought not, for filthy lucre's sake.

There are many preachers today who claim to know what is profane and what is holy for the people they minister to. These men always intrude on the conscience of the believers and overrule their liberty in one area or in many. It is a holy calling to identify these men and warn the saints about their wickedness.

Romans 16:17 Now I beseech you, brethren, mark them which cause divisions and offences contrary to the doctrine which ye have learned; and avoid them.
18 For they that are such serve not our Lord Jesus Christ, but their own belly; and by good words and fair speeches deceive the hearts of the simple.

When a pastor starts making rules of conduct for you and your family..... when he tells you that he must make rules for the church, and these rules are all about your costume and how you look, RUN FOR COVER. This man is not a Bible teacher. The only thing he will use the Bible for is proof texts to make rules for you and your family. The rules of your conduct which you live by, and which you teach to your wife and children, MUST BE YOURS, not the preacher's.

2 Peter 3:11 Seeing then that all these things shall be dissolved, what manner of persons ought ye to be in all holy conversation and godliness,
12 Looking for and hasting unto the coming of the day of God, wherein the heavens being on fire shall be dissolved, and the elements shall melt with fervent heat?

Peter does not tell you what manner of person you should be. He asks YOU to determine what kind of person YOU should be by challenging YOU to look for the coming of YOUR Lord. What will your Lord find you doing in your life and in your family? This is for YOU to determine, and for YOU to act upon. Stop letting some preacher of Baptist Convention tell you the standards of Holy living for your Lord. Figure it out for yourself with that old black backed KJV 1611.

1 Peter 1:13 Wherefore gird up the loins of your mind, be sober, and hope to the end for the grace that is to be brought unto you at the revelation of Jesus Christ;
14 As obedient children, not fashioning yourselves according to the former lusts in your ignorance:
15 But as he which hath called you is holy, so be ye holy in all manner of conversation;
16 Because it is written, Be ye holy; for I am holy.

The final authority in your life is Jesus Christ as revealed to you in his Word, NOT what is fashionable in the world around you.

Is it time to do some house cleaning?

Sober up, saint.

Be holy like Jesus is holy, NOT like Reverend Wonderful is allegedly holy.

I am reminded of mama pelicans who eat the food for their chicks and then puke it back up to feed the chicks. Is that chick YOU?
BAPTIST SHARIA LAW
Many pastors today have set up what amounts to Sharia law in the local church. They have laws on the length of a hem line, the length of men's hair, and whether or not a woman can wear slacks. Then, these buzzards break down these laws into sub-points just like the Pharisees of Jesus' day. If a woman can wear slacks, they cannot be blue jeans with a fly..... that is for men. The slacks can be worn for gardening, but not in public. Slacks can never be worn at church, and maybe never to go shopping.
The irony is, this Baptist preacher we are talking about has a slim trim dumb blond for a wife, and she comes to church in a sleek scarlet satin dress, mind you, collar to the neck and hem two inches from the floor, but she looks like she was poured into it like Marilyn Monroe. And, she flips the hair around when talking to the men in the church. BAH!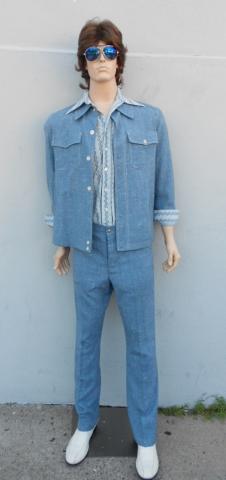 A church in Michigan near where I pastored had a church law that all men must wear a coat and tie. Several of the old county boys in that church pulled 1960s double knit checked trousers out of the closet, and they added top coats and ties that screamed "WEIRD." They looked like buffoons, and some of them actually knew they were weird looking, and when I talked to them, they showed they felt weird. They lost their comfortable personality which God gave them. Weird is wonderful on the Internet when you actually choose to see those "Ten Most Weird" people of the world etc. But, to demand that the saints have to spend large cash for a new suit when they can look modest and neat in slacks and a decent shirt is, A- Not required in the Bible, and B- cruel. Preacher, some of your people cannot afford your damned Sharia laws.
The whole point of the teaching of Jesus Christ, the Apostles, and all the Old Testament writers was to bring the individual saint to the point where THEY could tell the difference between the profane and the holy. When I find a church with a pastor who makes hundreds of picky little laws, and he may also import a batch of legal codes from Bob Jones Unifarsity, I always assume I have found a church where the pastor has secret sins in the area of adultery, rage or pedophilia. They so often go together. And, the guru law giver seems to end up sitting in prison like Jack Schaap, or suing his former disciples for revealing his adultery like Doug Phillips.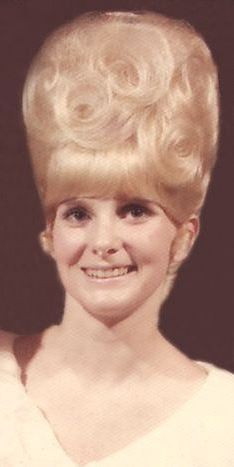 Back in the 1960s when I was in college in Southern California I would go to Christian concerts. They were attended mostly by Baptists, Pentecostals, and Assembly of God. One time I asked my friend Irvin Pearce what the big deal was with the beehive hair styles on some of the girls. He had been delivered by the Lord from the Assembly of God, and he told me that the AOG had a law that the ladies could no wear makeup. So, the blew their hair up high, and in the end, they got way more attention than if they have put on some lip stick.
You see, when you pastors vainly try to enforce holiness by your damned Baptist Sharia Law, what you get is clever ladies, men, and teens who find other ways to feel worldly while keeping your laws. You do NOT get holy people, and in the end, you have to keep adding law after law to control the wandering sheep. This is all because YOU are unholy, your laws are Pharisaical, and so the source of the law code was compromised from the get go.
While I was at BIOLA University in the 1960s the psychology department did a research of BIOLA, Westmont College in Santa Barbara, and Bob Jones University. In that era, no Christian college had more strict rules of conduct than Bob Jones, and Westmont had possibly the least strict rules of any Christian college. The result of the research showed that Bob Jones University, BIOLA and Westmont College all had the same percentage of women students drop out from becoming pregnant. The Bob Jones Sharia law did not do what it was meant to do.
And, you lame brained preachers need to understand that when YOU make the rules, instead of teaching the Bible and letting the Holy Ghost change people, your damned Sharia law does not make people holy. In fact, it makes them spiritually lazy and the slave of another sinner-- YOU! You are an abject fool if you believe your silly law code makes for mature saints.
Preacher, you may be wondering by now why I am so rough on you boys of the cloth, right? The reason is this-- YOU are the ones exclusively who make these stupid Pharisaical laws. This wickedness happens to belong to the preaching mob and no one else. So, you need to have the hammer put to you, or you will all go on damning people to hell with your law. Oh, is that too rough? Well, why do you have this problem of wondering on Sunday morning if the people in front of you are really born again. Admit it, I have heard many of you moan about this. Well, a lot of those uncertain "saints" are that way because they come to you church to keep your law code and use you to feel right with God by proxy. YOU are damning them to hell, sir.
Matthew 23:15 Woe unto you, scribes and Pharisees, hypocrites! for ye compass sea and land to make one proselyte, and when he is made, ye make him twofold more the child of hell than yourselves.
Matthew 23:27 Woe unto you, scribes and Pharisees, hypocrites! for ye are like unto whited sepulchres, which indeed appear beautiful outward, but are within full of dead men's bones, and of all uncleanness.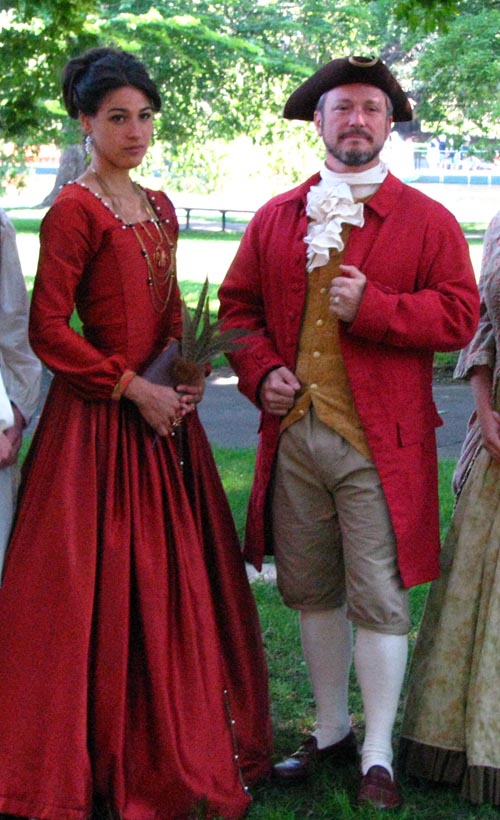 Then there are the Patriarch Movement, Reformed churches and Dominion Bastard Sons who have another set of extra-biblical laws. The chief law is that the married members must have all the babies they can, even if it kills the wife in childbirth. They also have laws about keeping the women of the church dumb and segregated as to spiritual things. Only men can do the heavy thinking, which reminds us of Mohammed who said that a woman was only half the intelligence of a man. Girls are not to be taught spiritual things by their fathers. The bride starts learning doctrine from her husband after they are married. "And, many other such things ye do."
Bill Gothard, that famous sodomite hugger and fornicator, has also added a load of these stupid laws, as has Mike Pearl.
We end with the the theme verses of this study. I want to know why you cannot learn the difference between the profane and the holy from your King James Bible.
Ezekiel 44:23 And they shall teach my people the difference between the holy and profane, and cause them to discern between the unclean and the clean.
24 And in controversy they shall stand in judgment; and they shall judge it according to my judgments: and they shall keep my laws and my statutes in all mine assemblies; and they shall hallow my sabbaths.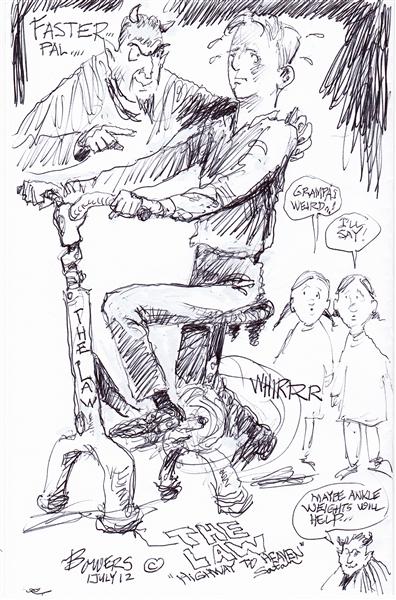 LINKS OF INTEREST
A SPIRITUAL BASTARD BAPTIST SHARIA LAW PREACHER

This pastor is actually using Scripture as a starting point to preach Baptist Sharia Law. While the topics are legitimate for discussion, he is clearly making the standards for the people in front of him, and while the mint and rue are in order, the weightier things are left untouched. So, his listeners will keep the Baptist Sharia, and they will not mature to figure out the real issues between the holy and profane for themselves. In fact, some of those shouting "Amen" to his law giving may not even been born again. Thus, the preacher is sending them to hell.

Key heresy in this message: "If you have standards, then you have a testimony."

The Bible teachers that, If you have Jesus Christ as your Savior, then you have a testimony. I met a man who was saved after blowing off great blasphemy against God in a bar. He had been witnessed to for some time by the bar maid. Don't complain to me, tell God he did wrong.

After repenting of his Atheism and blasphemy on the way home in an ally, the man went back to the bar at once and told them he was born again. The bar crowd watched him for several days and decided he had really changed. They asked him to have a Bible study IN THE BAR. This happened, and the end of the story is that the owner of the bar got saved, all the bar maids, most of the patrons, they changed the juke box to Christian music, and eventually the owner closed the bar because the Holy Spirit convicted him that he should not make a living running a bar.

Standards had NOTHING to do with it. I would never go to a bar to win souls because of how God the Holy Spirit has worked with me about MY standards. But, they are MY standards, not my basis for telling God what he can and cannot do. God does his work when and where he chooses, and in this case, the testimony of the saved man convinced the other bar boys, and most of them got saved. They all eventually left the bar scene because the Holy Spirit worked in them, but up front the change done by God in their drinking and pool playing friend persuaded them.

A table dealer from a casino in Las Vegas was saved back in the 1950s. He attended a church in Los Angeles where he had confessed faith in Jesus Christ. The pastor noticed that after the man started attending regularly, driving over 200 miles one way to church, that the offering jumped way up. Finally, the pastor got curious and asked the man if he knew anything about it. The man said he did and told the pastor he was now working the crap tables and card dealing in Vegas for Jesus. He was taking the urual cut "for the house," and he was taking another cut for Jesus. He also talked about his new faith in Jesus Christ, and many Christians were pleased. Was his zeal for Christ now useful to God? Once the pastor give him some Bible texts to study, the man stopped taking the cut for Jesus, AND he quit the Las Vegas casino work. When we decide what order God will work in we are blaspheming his Word.

Isaiah 55:8 For my thoughts are not your thoughts, neither are your ways my ways, saith the LORD.

The preacher in this video is not able to deal with God's power and work because his damned standards and man made gospel are getting in the way.


HOW TO SET YOUR OWN BIBLICAL STANDARDS
This is the Bible based way to set standards. Excellent message
Text: Revelation 4:11 Thou art worthy, O Lord, to receive glory and honour and power: for thou hast created all things, and for thy pleasure they are and were created.
You will not live someone else's standards. Use the Word of God to fill your own tool box with convictions about how you live life to please Christ, and do not let anyone change that.
BACK TO BIBLE STUDIES TABLE OF CONTENTS
BACK TO THE WAR ROOM- CHRISTIAN LIVING ISSUES