CAN A CHRISTIAN PRACTICE YOGA
WITHOUT OFFENDING GOD?
Thousands of professing Christians are running to Yoga
classes in the morning, and they take their kids to Karate
classes in the afternoon. Do you suppose Jesus Christ
would want to join them if he were here in person?
By Steve Van Nattan
Did you hear about the Yoga addict who said, "I want to peel away all of my false layers of personality, and find my true center."
Poor fool- he found out he was an onion.
There is a church house mindset which claims that Christians can practice Yoga without offending God.
First, watch this TED talk and the Yogi as he talks about diving into yourself and looking for yourself. Please remember, when he talks about "consciousness," he means, "The god within."
He left that out because the TED mob would gag on the idea of finding any god anywhere.
Compare the Yogi's talk with the following:
Romans 7:18 For I know that in me (that is, in my flesh,) dwelleth no good thing: for to will is present with me; but how to perform that which is good I find not. 1
9 For the good that I would I do not: but the evil which I would not, that I do.
20 Now if I do that I would not, it is no more I that do it, but sin that dwelleth in me.
21 I find then a law, that, when I would do good, evil is present with me.
Jeremiah 17:9 The heart is deceitful above all things, and desperately wicked: who can know it?
Romans 3:4 God forbid: yea, let God be true, but every man a liar; as it is written, That thou mightest be justified in thy sayings, and mightest overcome when thou art judged.
So, where does reality come from to the Christian Bible believer?
Ephesians 2:8 For by grace are ye saved through faith; and that not of yourselves: it is the gift of God:
9 Not of works, lest any man should boast.
10 For we are his workmanship, created in Christ Jesus unto good works, which God hath before ordained that we should walk in them.
The Christian who goes into either the universe, OR into himself, to find reality or "consciousness," is arrogantly turning his back on the one who recreated him. Who you are is a "gift," and it came from God himself.
You had to be "created" new to be a born again Christian.
1 Corinthians 3:16 Know ye not that ye are the temple of God, and that the Spirit of God dwelleth in you?
17 If any man defile the temple of God, him shall God destroy; for the temple of God is holy, which temple ye are.
If and when you dive into YOU, what you will find is not YOU, or the consciousness of a allegedly magic being called YOU. If you are really born again, a new creation of God, you will find the reality in you is the Holy Spirit of God himself.
And, you do not have to sit piously in the corner, breath just right, drag your leg behind your head, and rub your navel majestically to find God. Everything you do, and everywhere you go, you are a walking wide awake temple.
And the God in the temple is not Shiva or Yogi Banana. The God in you is Jesus Christ. How dare you cozy up to pagan Hindu gods?
Here is a video in which former Yoga practitioners tell all, and you will learn that Yoga is ONLY meant to put you into a yoke with a Hindu god. If you are successful, you could become possessed with devils.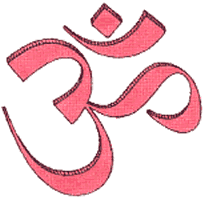 Along with Yoga, there are many forms of Eastern Mysticism which all involved worship, meditation, or self-centered concentrations. They ALL eliminate the work of the Holy Spirit in the Bible believer, and they all are doors through which devils enter to possess or oppress the silly fool who partakes of them.
Ephesians 5:6 Let no man deceive you with vain words: for because of these things cometh the wrath of God upon the children of disobedience.
7 Be not ye therefore partakers with them.
8 For ye were sometimes darkness, but now are ye light in the Lord: walk as children of light:
9 (For the fruit of the Spirit is in all goodness and righteousness and truth;)
10 Proving what is acceptable unto the Lord.
11 And have no fellowship with the unfruitful works of darkness, but rather reprove them.
12 For it is a shame even to speak of those things which are done of them in secret.
13 But all things that are reproved are made manifest by the light: for whatsoever doth make manifest is light.
14 Wherefore he saith, Awake thou that sleepest, and arise from the dead, and Christ shall give thee light.
15 See then that ye walk circumspectly, not as fools, but as wise,
Among other mystic counterfeits of the Holy Spirit are all of the martial arts, especially Karate, then Enkankar, mystical dance, transmigration, TM, any form of meditation not directly centered on Jesus Christ, and some forms of dance and chanting.
Some of these originate in American Indians, Haiti, and Africa, but the vast majority are the direct product of Hinduism, Buddhism, or Shintoism.
Even the geography of all forms of mysticism is wrong:
Psalms 75:6 For promotion cometh neither from the east, nor from the west, nor from the south.
Psalms 48:1 Great is the LORD, and greatly to be praised in the city of our God, in the mountain of his holiness.
2 Beautiful for situation, the joy of the whole earth, is mount Zion, on the sides of the north, the city of the great King.
The church house form of Kundalini Yoga is the Charismatic teaching on speaking in tongues, holy laughter, and other trance effects from devils possessing many Charismatics.
CONCLUSION:
Back to our title question:
CAN A CHRISTIAN PRACTICE YOGA WITHOUT OFFENDING GOD?
Only an arrogant fool would say yes. Then again, if you still want to defend Yoga IN ANY FORM as innocent, and if you think that you can make Eastern mysticism righteous by moving it into a church setting, you must be a damned fool. And, I say that in the literal sense. You cannot be a Bible believing born again Christian and yoke your soul to Hindu gods.
Ezekiel 44:23 And they shall teach my people the difference between the holy and profane, and cause them to discern between the unclean and the clean.
24 And in controversy they shall stand in judgment; and they shall judge it according to my judgments: and they shall keep my laws and my statutes in all mine assemblies; and they shall hallow my sabbaths.
LINKS:
LEARN MORE ABOUT EASTERN MYSTIC YOGA AND POSSESSION IN MY JOURNAL ONLINE

LEARN ABOUT KUNDALINI EFFECTS IN THE CHARISMATIC MOVEMENT HERE
BACK TO HINDUISM TABLE OF CONTENTS
BACK TO THE WAR ROOM- CHRISTIAN LIVING ISSUES
BACK TO MORAL ISSUES TABLE OF CONTENTS
Header graphic credit Sonia Belviso from Bratislava, Slovakia at Wiki Commons
ge