LINKS TO CATHOLIC SITES
AND THOSE WHO GIVE THE GOSPEL OF CATHOLICS


HERE IS A LINK PAGE
COMPILED BY CATHOLICS:
The point is to show who hates Catholics. In doing this page, these people have identified many Bible believers and resources we need. Thanks to the
nice Catholic man who did the page.
I simply assumed that the ones he hates are the ones who really love Catholics for Christ.
CAUTION: Some links have been restored|
with the Wayback Machine. This can result in a change in the site listing at WM, and a porn site can pick up the listing.
SEND MAIL if you find such a situation.

BIBLE BELIEVERS
WHO LOVE ROMAN CATHOLICS:
Bible Challenge for Catholics
The webring itself only contains 27 members (as of 08/03/04),
but they also list an additional 175 sites in their links index.
Mission to Catholics International
Mission to Catholics is headed by Bart Brewer, an ex-Catholic priest.
Berean Beacon Ministries
Another organization headed by an ex-Catholic priest, Richard Bennett.
Former Catholics for Christ
Yet another outreach to Catholics by ex-Catholics.
The editor is Diane Schoeppner, but the number and identity of others
involved in the organization is uncertain. It Is Finished
It Is Finished
Another small ministry headed by an ex-Catholic, Rande Snyder.
It describes itself as "the ministry based on TRUTH, not tolerance."
Proclaiming the Gospel
This organization is headed by Mike Gendron, who, unlike the
founders of the organizations above, appears to never have been a Catholic.
Good News for Catholics
The twin goals of this organization are to "educate Christians about
Catholicism and to bring the gospel to the Catholic people," since Catholicism
is "unbiblical" and has "deceived" people.
Christians Evangelizing Catholics
A ministry associated with the Carr Township Baptist Church in Louisville, Kentucky.
IconBusters
Also known as Protestant Reform Publications, this organization is nominally
devoted to refuting what it perceives to be errors in the interpretation of the
Book of Revelation.
European Institute of Protestant Studies
Founded and directed by Ian Paisley, a conservative Presbyterian minister
and political leader in northern Ireland. Its purpose is to "expound the
Bible and expose the Papacy."
Presents of God Ministry
A ministry and web site based in Fowler, Indiana, and associated (in some way)
with the Seventh Day Adventist Church.
The Pope is a Dope Page
A site of uncertain authorship which condemns the Pope as the anti-Christ.
Reaching Catholics for Christ
An organization based in Oregon, it describes itself as "an association of
ministries and individuals having a zeal to share the truth of biblical
salvation with Roman Catholics."
Freedom From Catholicism
A site maintained by Mary Ann Collins, an ex-Catholic and former Catholic nun.
Fly To Truth
A site devoted to exposing the falsehoods of the Catholic Church, the
"mother of abominations". It also has an interesting collection of
anti-Catholic links.
White Horse Publications
A small publishing house devoted exclusively to anti-Catholic literature.
Chick Publications
For more than 25 years Jack Chick has been a major figure in anti-Catholicism
in the United States. His small comic strip tracts are simultaneously the
funniest and the scariest anti-Catholic literature available today. He has now
expanded his publishing house to the web. There is also a Catholic apologetics site
exclusively devoted to refuting the material in Chick comics.
Way of Life Literature
This is a publishing company (both electronic and traditional). They publish
O Timothy Magazine, which contains a number of anti-Catholic articles.
Of particular interest is their defense of Loraine Boettner.
Bible Believer's Resource Page
An online archive of material for conservative Christians who only use the
King James Bible. In their section on cults they maintain a large collection of
anti-Catholic links and on-site material. Charles Chiniquy asserted that the
Jesuits assassinated Abraham Lincoln.)
Alpha and Omega Ministries
A ministry devoted to rather combative evangelization and outreach from a
convservative Baptist perspective. Of interest are the extensive
rebuttals of and debates with Catholic apologists, particularly the conservative
Catholic group Catholic Answers.
Jesus-is-Lord
A evangelical ministry which believes only in the King James Bible. The webmaster
is also the webring master for the Bible Challenge for Catholics webring.
Their anti-Catholic sentiments are summarized in the Anti-Christ Slide Show.
Their site has a very large collection of anti-Catholic documents and links.
Also of interest are its electronic versions of nineteenth century anti-Catholic
classics, including The Papacy by J. A. Wylie, and
The Priest, the Woman and the Confessional and Fifty Years in the "Church" of Rome
by Charles Chiniquy, and The Two Babylons by Alexander Hislop.
The Cutting Edge
Website for a ministry "providing spiritual insights into the New World Order".
The Catholic Church plays a major role in this sinister conspiracy. Besides frequent
mention in their radio broadcasts, they maintain a large collection of anti-Catholic files.
The Pacific Institute
A very simple website maintained by the otherwise unidentified Pacific Institute in
San Diego. It offers a collection of books on a variety of topics related to the
"End Times." Their books purport to show, among other things, that the
Pope is the anti-Christ.
Christian Lifestyles TV Show
Web-page for a public access cable program in Portland, Oregon. The show is
intended to proclaim the gospel and part of this ministry is to lead people away
from cults, including the Catholic Church. You can download an interview with
Richard Bennett, the founder of Berean Beacon Ministries.
Ephesians 5:11
Primarily an anti-masonic organization, they describe the Catholic Church as a
"subversive religious organization". They also maintain a number of links to
other anti-Catholic sites.
The Believer's Web
A small site maintaining a library of Christian material. Material formerly at the
site The Christian Connection has been moved here. Their section on cults
contains one anti-Catholic article. Only marginally anti-Catholic.
Christian News & Views
Another conservative ministry which uses the King James Bible.
They have a small section on the false teachings of the Catholic Church,
mostly reproduced from other sites.
Deception in the Church
A site devoted to exposing "false doctrines, a different gospel, and even d
octrines of demons" in a variety of churches and organizations, particularly
the Third Wave Movement. The site has a number anti-Catholic articles "exposing
Third Wave connections with Rome."
Contender Ministries
A conservative Christian group with sections devoted to prophecy, the
Middle East, evangelism, and apologetics. Most of the last material is
devoted to refuting a variety of "cults" including Catholicism.
Bible Desk
A Internet ministry from St. Petersburg, Florida, they describe themselves
as "A mega-site of Bible, Christian and religious information & studies."
They have a densely written discussion of Catholicism in their section on
cults which is notable for its careful attempt to establish that the Catholic
Church is the whore of Babylon.
Acts 4:13
A small evangelical Christian ministry dedicated to "Challenging people
to think for themselves about life's most important questions." It is headed by
Ray Kane, an ex-Catholic. The section on Catholic Tracts contains a number
of anti-Catholic articles. (Impossible to link to because of the layout of the site.)
Christian Answers Network
A non-denominational, conservative Christian site which describes itself as
"a mega-site providing biblical answers to contemporary questions for all ages
and nationalities." It provides a variety of material on apologetics and topics of
current interest. Material on Catholicism can be found both in the section
Answers About Religion, and in a separate section called Effective Evangelism.
Much of their material is drawn from Richard Bennett at Berean Beacon Ministries.
Born Again Christian Info
The web site for a conservative evangelical ministry run by Colin Melbourne.
They prominently feature books and tracts from Chick Publications.
Of interest is the modernized translation of John Knox's polemic,
Why the mass is idolatry.
Liberals Like Christ
This site is unique among the religious sites in that it defines itself as
representing "liberal" Christianity (to the extent that it argues that Christians
ought to be liberal democrats) but contains anti-Catholic material. One feature
that it does share with many of the other sites on this page is that its author
identifies himself as an ex-Catholic.
Matthew 10:32 Ministries
A conservative Christian publishing company. While they do carry a
variety of material, it is clear that their main publication is the book
Escape From Purgatory, which is described as an "eye-opening
account of Catholic teaching" written by a former Catholic,
Joseph R. Schofield, Jr. The book is available used, but the
publishing company appears to be out of business.
Apostasy Alert
Another site devoted to an apocalyptic conspiracy theory involving the
Catholic Church.
Bible Believers' Home Page
This site, a ministry of Blessed Hope Baptist Church in Minnesota,
is a typical example. They have active links to Chick Publications and
Mission to Catholics, and numerous articles about Catholicism under
the heading False Doctrine.
The Interactive Bible
Maintained by the Hamilton Church of Christ in Hamilton, Ontario (Disclaimer).
This site maintains an exhaustive examination of Catholicism. Of interest
is an up-to-date version of a list of "new" Catholic doctrines.
Fundamental Bible Church
Located in Los Osos, California, they have a large on-line collection
of tracts from the Fundamental Evangelistic Association (which appears
to be a ministry of this church), including The Truth About Roman Catholicism.
Landmark Independent Baptist Church
Located in Archer, Florida, they define themselves as Christian and Baptist,
but not Protestant. They have a number of anti-Catholic articles and links,
including the Trail of Blood, a history of "true Christians" and their persecution
by Catholics. They also have extensive links to other independent Baptist churches.
PreRapture Ministries
An on-line ministry of Jesus Name Apostolic Holiness Church in Durham,
North Carolina. They seem to regard most other Christian denominations
(including Catholics, Episcopalians, Methodists and Presbyterians) and
describe them vividly as Sewers of False Christianity.
Countdown to the Last Days
An English site maintained by H. S. Venour and devoted to describing an
apocalyptic conspiracy theory of a global tyranny centered around the
Vatican. It has a small collection of links, many no longer active.
Bible Prophecy
A personal ministry site maintained Frank L. Caw Jr. He has written a long book
about the "End Times". He cites Hislop, but on a technical point to back his
interpretation of scripture. The only remaining evidence of anti-Catholicism is a
link to The Berean Call, a ministry which classifies Catholicism as a cult. This
site is, at most, only marginally anti-Catholic.
Bible Discernment Ministries
A personal ministry of Rick Miesel, devoted to exposing "cults," which includes
the Catholic Church. Of interest is the extensive condemnation of the
Christian Research Institute (a conservative Christian think tank) for being
soft on Catholicism.
The Reformation Online
A web site maintained by Leon Kilkenny and his family, who describe themselves
as "REFORMED Christians or Protestant Christians, " and their site as containing
"Christ exalting, Rome busting info." The site is a collection of a number of articles
on a variety of topics, many of which are conspiracy theories which rival those of
Jack Chick. For example, John F. Kennedy was assassinated by the Church because
he refused to follow its orders about the war in Vietnam, and vaccination is a Catholic
plot. Also of interest are on-line versions of two books by the secular anti-Catholic
writer Avro Manhattan: The Vatican's Holocaust and Vietnam: Why Did We Go?.
Bible Light Home Page
A site maintained by Michael Scheifler "dedicated to revealing the truth from the
Word of God." It contains two collections of anti-Catholic files (Mystery Babylon
and The False Prophet of Revelation). Of particular interest are the ones connecting
pagan sun worship and Catholicism. (See, for example, the file on the monstrance.)
Apostasy in the Church
A site maintained by Ed Tarkowski. It contains a large collection of tracts which
he has written, most of which are anti-Catholic. Many of them denounce the
ecumenical movement as a front for Catholic domination.
Ecumenism With Catholics?
A site maintained by Bill Scudder with his "Testimony of Working with Charismatic
Catholics." I included this site at the request of Mr. Scudder.
The Park Family Christian Web Site
Created by the Park family. Contains a collection of anti-Catholic links for our
Catholic friends". Describes the Catholic Church as "by far the greatest and
most destructive and deceptive religion ever."
The Christian Sentinel
An online magazine written by Bill and Jackie Alnor, devoted to being "a voice
of biblical reason in the face of secular and religious trends that shipwreck the
faith of many." Ms. Alnor, a ex-Catholic, writes a section entitled Catholic Answers
(not to be confused with the conservative Catholic group of the same name) which
attacks a variety of Catholic beliefs. I learned of this site when I received an e-mail from her.
Amazing Grace
A site maintained by Greg Moore.
Lazyboy's Rest Stop
A site maintained by "Lazyboy," a self-identified "evangelical, fundamentalist
Christian." He maintains a page of Catholic Stuff; of particular interest is the
page on Body Parts, discussing the relics of saints.
The Harrowing
A site maintained by Jay Nelson to promote his novel of the same name. The
novel and the website are devoted to an exploration of "sex, sin and satanism in
the Catholic Church." Mr. Nelson identifies himself as a victim of sexual abuse by
a priest, and much of the material on his site is related to the current sexual abuse
scandal in the Catholic Church. He goes beyond this to lay out a conspiracy theory
involving Nazi gold and Satanism. Perhaps understandably, he gives credence to the
discredited anti-Catholic story of Maria Monk. He also maintains (on a separate site)
a sensational discussion of the Inquisition (a favorite of anti-Catholics).
Roman Catholicism Page
Extensive collection of anti-Catholic links and articles maintained by "Quietheart".
The personal testimony of "QuietHeart," identified as Kathleen Baer, is still available
on another site.
The Gospel According to John
An iconoclastic web-site maintained by John R. Anderson. His views on the Catholic
church are clear from the introduction: "the Roman Catholic Church is a false church
(the mother of whores, Rev. 17), preaches a false gospel and IS NOT part of the
body of Christ."
Inside the Catholic Catechism is still available at the web site of Deception in the Church.
Arnel's Home Page
A small homepage for Arnel Ornedo, a member of a small Philippine Church
called Iglesia Ni Cristo. He has written an open letter to the Catholic apolegetical
group Catholic Answers, rebutting an article they wrote about Iglesia Ni Cristo.
The letter is a lengthy summary of anti-Catholic beliefs.
The Narrow Way
A site maintained by Brian Snider. Of particular interest are the excerpts
from nineteenth century anti-Catholic material.
End of list by a Catholic on the Web about Anti-Catholics
OBAMA'S PLAN TO NEUTER THE ROMAN CATHOLIC CHURCH
You Baptists and Fundamentalists will mock. Well, Obama may be a lot closer to your trail than you imagine. Learn a lesson from this conservative Catholic source. Get ready, Obama, or those that follow him, will soon target YOU.
Many Links to Sites Exposing the Whore of Rome
Read how the Roman Whore killed John Huss, founder of the Moravians
Do you know a lonely priest who would like to hear how Jesus can deliver him?
http://tmatt.gospelcom.net/column/2002/10/09/
SDA WEB SITE: This fellow does a great job of exposing Roman Catholic Pagan
forms. Numerous damning graphics are used. BUT, caution please: He is doing
this to prove that worship on the Lord's Day is Sun-day worship. He mocks SUNday
as the day of the Sun God. Sabbath keeping is on Saturday, which is the day of Saturn.
SDAs seem to miss this one very carefully :-) So this page IS useful only for research
purposes:
http://www.aloha.net/~mikesch/index_4.htm
Pope John Paul II Wants to Brush the Inquisition under the Carpet with a Banal
Apology-- We Thus Prevent His Hellishness From Escape-- Start here:
http://lonestar.texas.net/~renaldo/inquisition.htm
Inquisition in Canada--
This is Why Canada Dare not allow French Catholics to rule once
Square Inch of Canada: http://www.techplus.com/bkjv1611/bd0280.htm
Proof that the Roman Catholic Church Wants to Suppress
the Bible in the Hand of Catholics:
http://aloha.net/~mikesch/banned.htm
Richard Thompson's book, The papacy and the civil power, in which he
shows the attack of Rome on the USA-- Read the out of print book online:
http://www.umdl.umich.edu/cgi-bin/moa/sgml/moa-idx?notisid=AGA6019
Another online book out of print-- Murray Nicholas' book,
Romanism at home : letters to the Hon. Roger B. Taney,
showing that the Roman Chruch is not a Christian Church:
http://www.umdl.umich.edu/cgi-bin/moa/sgml/moa-idx?notisid=AGA6850
The Testimony of an Escaped Novice from the Sisterhood of St. Joseph,
Emmettsburg, Maryland, the Mother-House of the Sisters of Charity in
the United States by Josephine M. Bunkley: Online reading:
http://www.umdl.umich.edu/cgi-bin/moa/sgml/moa-idx?notisid=AGU6805
ED TARKOWSKI'S PAGES EXPOSING THE HEART OF THE ROMAN
WHORE ARE EXCEPTIONAL AND ESSENTIAL FOR YOUR
INFORMATION: http://www.ncinter.net/~ejt/apostasy.htm
See about half way down the page. You must visit the page:
http://www.ncinter.net/~ejt/euch1.htm unless you have a touchy stomach.
MISSION TO CATHOLICS INTERNATIONAL (KJV ONLY):
http://mtc.org/~bart/
WHITE HORSE PUBLICATIONS
http://www.goshen.net/whpub/index.html#romanism Hard hitting stuff.
SAMPLE FROM THEIR PAGE: "...the long-held claim that the Roman Catholic
Church was the only church which never changed is not supported by church
history - not even Roman Catholic history. How sad to realize that this false
claim influenced so many to join or to stay in this false church which actually
is the product of centuries of changes. Most of these changes came as a result
of yielding to heathen customs and practices which were subsequently
incorporated into Roman Catholic teachings and worship. The following is a
partial list of heathen, unscriptural practices which became a part of Roman
Catholic dogma over a period of seventeen centuries. Some of the dates given
are approximate. In many cases, these heresies were even debated for years
before being given the status of required beliefs:"

1. Prayers for the dead .....300 A.D.
2. Making the sign of the cross .....300 A.D.
3. Veneration of angels & dead saints .....375 A.D
4. Use of images in worship .....375 A D.
5. The Mass as a daily celebration .....394 A.D.
6. Beginning of the exaltation of Mary; the term, "Mother of God" applied at Council of
Ephesus .....431 AD.
7. Extreme Unction (Last Rites) .....526 A.D.
8. Doctrine of Purgatory-Gregory I .....593 A.D.
9. Prayers to Mary & dead saints .....600 A.D.
10. Worship of cross, images & relics .....786 A.D.
11. Canonization of dead saints .....995 A.D.
12. Celibacy of priesthood .....1079 A.D.
13. The Rosary .....1090 A.D.
14. Indulgences .....1190 A.D.
15. Transubstantiation-Innocent III .....1215 A.D.
16. Auricular Confession of sins to a priest .....1215 A.D.
17. Adoration of the wafer (Host) .....1220 A.D.
18. Cup forbidden to the people at communion .....1414 A.D.
19. Purgatory proclaimed as a dogma .....1439 A.D.
20. The doctrine of the Seven Sacraments confirmed .....1439 A.D.
21. Tradition declared of equal authority with Bible by Council of Trent .....1545 A.D.
22. Apocryphal books added to Bible .....1546 A.D.
23. Immaculate Conception of Mary .....1854 A.D.
24. Infallibility of the pope in matters of faith and morals, proclaimed by the Vatican Council
.....1870 A.D.
25. Assumption of the Virgin Mary (bodily ascension into heaven shortly after her death)
.....1950 A.D.
26. Mary proclaimed Mother of the Church .....1965 A.D."
BIBLE BELIEVERS RESOURCE PAGE
http://www.callamer.com/~kcondron/kjc18qst.htm
This is a great source of fellowship and soul winning zeal.

LINKS TO ROMAN CATHOLIC SITES:
VIDEO: Alleged host being given mystically from heaven
Here is a Jesuit apologist who takes a very traditional and theological stand on Catholic doctrine.
This is a great place to learn what the official positions are.
See a real Roman Catholic Jesus made of wheat and water--
Live Web Cam
Kneel down, stare at the picture on the screen, cross yourself, and you will have
sore knees. Jesus Christ is at the right hand of the Father in heaven, not trapped
in gongs and trinkets in your vile chapels. What a pitiful mess these papists are in!
Copyright the name of a nun who died saying she had no hope
of eternal life and possessed of devils she could not get rid of..... ?
Old Mother Church can have the fraud-- Who wants her?
Tell me, should we copyright the name, "Jesus". There are about
12 million Mexicans who would be violators. Let us not stop there.
Let us copyright the name, "Paul".
GREAT APOLOGETIC SITE-- Takes the myths and legends seriously
http://www.catholicqanda.com/
GROSSLY LIBERAL CATHOLIC SOCIAL ISSUES:
http://www.saintmarys.edu/~incandel/cst.html
"OUR LADY" PROPHECIES:
http://www.tldm.org/
RELAPSED CATHOLICS:
http://www.relapsedcatholic.blogspot.com/
THE POPE IS REALLY IN MONTANA? This you gotta see, Luigi.
http://www.truecatholic.org/
HERE IS A MAN WHO CLAIMS TO HAVE THE APPROVAL OF POPE JOHN PAUL II
AS HE "ILLUMINATES" THE KING JAMES BIBLE:
http://hometown.aol.com/biblescribe1/biblescribe1/index.htm
OUR LADY OF ROSES GROUPS-- Here is the extreme of mysticism,
but also the voice warning that Satan has entered the Vatican. Very interesting--
browse, and you will see the far right of the Catholic Church.
http://www.tldm.org/
Of particular interest are the visions of Veronica Leuken of NYC. These visions are,
at best, the product of Veronica's read on the Vatican depravity. Veronica may also
be demon possessed. In any case, these Real Audio files will show you how upset
many Catholics are with Rome.
http://www.tldm.org/email/addresses.htm
Send a FAX or E-Mail witness to Cardinals and potentates in the Vatican.
http://www.tldm.org/email/addresses.htm
MOTHER ANGELICA REAL AUDIO PROGRAMS-- This is a woman with great
persuasive powers from Satan-- Please listen to this to see where modern
Catholic innovations are moving: http://www.ewtn.com/malive.htm
PADRE PIO-- Mystic and Fruitcake Numero Uno
http://members.aol.com/goodyburk/padrepio.html
Get your Padre Pio wrist watch!
http://www.marianbooksandgifts.com/padre_pio.htm
Pure Mystic paganism of Pio:
http://www.stjosephshillofhope.org/pdrepio.htm
Pio in your tea cup?
http://users.iol.it/an.digaetano/articoli.htm
LIST OF CARDINALS OF THE CATHOLIC CHURCH:
http://www.fiu.edu/~mirandas/cardinals.htm
THE POPE'S STORM TROOPERS:
http://www.disinfo.com/disinfo?p=folder&title=Vatican+ Shock+Troops%3A+John+Paul+II%27s+Holy+War
NEW ADVENT SITE: http://www.newadvent.org/
CATHOLIC DEFINITIONS OF THEIR OWN HIERARCHY:
http://fox.nstn.ca/~diocese/Diocese/titles.htm
HERE IS THE MILITANT IMAGE OF THE POPE JOHN PAUL II:
http://www.geocities.com/Heartland/1284/18hierar.htm
READ CLEVE'S LETTER-- I vote for Cardinal John Lusinger as the next Pope.
The Cardinal is born to Jewish parents:
http://www.uninets.net/~viking/cleveletter.htm
INDEPENDENT ROMAN CATHOLIC HISTORY:
http://www.concentric.net/~Cosmas/indcath.htm
This is the story of the Reformation which never was. Men saw the evil in the
Vatican, but they would not finish the work.
YET A THIRD CELTIC CULT OF RC ROOTS:
Here is proof that Constantine originated the symbolism of Catholicism in
the treachery of secular war:
A New Roman Catholic Revelator Gets the Facts From His Angel--
Antichrist will Destroy the RC Church:
http://members.aol.com/Chosen72/rcc.html
MESSAGE FROM THE ANGLICAN-ROMAN CATHOLIC BISHOPS' DIALOGUE
Here is a paragraph to convince you to read this Web page
(Especially you folks in the UK):
"The basis of our search for Christian unity is that, through baptism, we are already
one in Christ Jesus. Though our unity is not complete, it is already real. The term
"communion" is frequently used in ecumenical dialogue to speak of 'the richness
of our life together in Christ: community, sharing, fellowship, participation, solidarity'.
Because we experience communion with God the Holy Trinity, we do not meet as
strangers. Roman Catholics and Anglicans are related to each other; we are part of
a family. Together we share in God's self-giving love; together we seek to share that
reconciling love with the world through our commitments to faith and justice and peace.
Together we are called to make that communion visible and complete."
Click here to see the whole statement-- http://www.cam.org/~cccb/stat01.html
THE GOSPEL ACCORDING TO ROME
http://www.whitedove.com/GoodNews/gar.html
This book is very useful, but it is not as narrow in fellowship as I wish it was.
MacArthur writes the forward, and I can't say it is KJV only.
ANCIENT CHURCH HISTORY DOCUMENTS--
THE CORE MESSAGE OF MEDJUGORJE Nutty as a fruit cake, but tells the sorry
tale of superstition-- http://www.medjugorje.org/ol5step.htm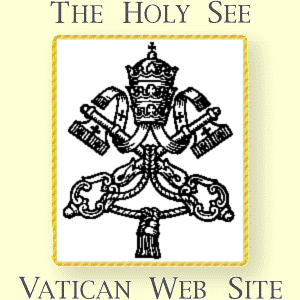 Patience: Long journey of many choices to finally get to the Mother Load, but this is THE source for the latest Papal bull.
____________________
"The committed fundamentalist, who is often a former Catholic, KNOWS the Catholic religion is wrong and thinks he can prove it from the Bible. The first step is to demonstrate to him that much of what he knows simply is not so. Emotional barriers will be overcome later, and they will fall as he realizes he has not been told the whole story." KARL KEATING
After 1700 years, King Kong Keating is still wrong-- The heritage of the "committed Fundamentalist" is the Donatists, Winklers, Stablers, Cathari, Abergensians, Waldensians, Husites, Moravians, Anabaptists, Baptists, and thousands more. Keating et al may have schmoozed the Reformers into submission, but Keating has not seen the door of the ark closed yet. When he does, he will be standing on the outside, and we "committed Fundamentalists" will be saying, "I told you so."
BACK TO THE ENTRY PAGE OF THE JOURNAL
GE