CREATION
And Man's Ideal World
By Steve Van Nattan
Genesis 1:1 In the beginning God created the heaven and the earth.

"In the beginning...." is the first line in the Bible. This tells us that our beginning was NOT in some cosmic puddle of protein soup. Our beginning was sudden and "ex nihilo," out of nothing. Now, there was something there before us-- there was God. But, there was NOT anything made that was made outside of God the Father, Son, and Holy Spirit. For, without Him was not anything made that was made.

Now, you would think that this thought would be very easy to accept. Before the fall of Adam it was so simple that Adam never considered any existence outside of God's provision for him. Adam never asked God where he came from, nor did Moses, nor dare you if you claim to be a Bible believer.
What monumental events there were in the beginning!
There was the beginning of the sun, moon, and the universe. Man thinks the universe is limited, but he acts like it is eternal. To admit to a limited universe is to admit a beginning point. That is the clear logic of a limited universe. Adam saw the whole of nature and the universe just a day or two after it came into existence. Adam was made last, so he was the object of a loving God's creative acts.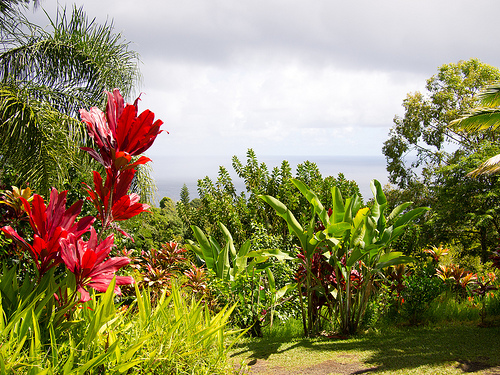 The Bible says that God planted a garden in Eden. Then God put Adam in charge of the garden to keep it. The tree huggers today want to evict man from God's garden. This rebellion, as far it succeeds, will result in the trashing of the garden of God by man himself, and this is an ongoing fact as pollution increases in proportion to how fast evolution takes over in our educational institutions.
It is the evolutionists who believe the most fierce contradictions in the world today.
1. We must evict man from the empire of the mythical goddess Gaia in order to protect what has evolved from destruction.
2. We must tinker with evolution, based on the fact that we CAN, so that we advance our evolution at higher speed.
These two notions are self-contradictions that any third grader can understand, but PhDs cannot see their folly, for they are blinded by their lust to play God.
This is one reason God will soon take over the management of His garden Himself in Messiah. Man again will be put in charge as God's gardener to keep the garden. Praise God, the tree huggers will be killed in the Great Tribulation and go to hell to live out eternity with maggots, according to Jesus Himself. Some Bible teachers believe that those who are sent to hell will become maggots. Why not? It sill save space.
So, a great beginning of man's existence was enjoyed by God, Adam, and Eve. We don't know how long the perfect earth lasted before Adam and Eve sinned. The Roman Catholic theologians, due to their filthy minds and personal sexual perversions, figure it was perfect in the earth for only twenty minutes after Adam first met Eve. They also believe Satan was seduced sexually by Satan, which is not found in the Bible but in perverts from the Whore Church. This shows how stupid Roman Catholic brains are.
It was at least until after the day of rest when God rested. That would be something over 24 hours. I personally figure it may have taken a couple thousand years until Eve was successfully tempted by Satan. Eve showed no consternation at being spoken to by an animal, or serpent. So, some sort of rapport was in place with nature, and that would take some time.
In any case, the perfection of earth with a sinless man and woman in it ended, time and the clock began to count down the days of life and death, and so we move on to earth's second turning point-- Adam's fall from perfection
LINKS:
Evolutionists scoff and mock at human efforts to bring order to nature and to make beauty by using both wild and domestic plants. God made his garden, which he "planted east of Eden," to survive without tending, but it shows only wild survival principles. God made man a creative being, and he told Adam to "keep the garden." That means that God LIKED to see the creative choices Adam and Eve made in God's garden. In fact, there are virtually NO commands of controls of man's use of God's garden anywhere in the Bible. God trusts man to use his garden.

I fully believe that anytime a man or woman bring creative order to God's garden he is please. I believe that this is why gardening is so good for our health, for man is, in some way, rolling back the curse a bit when he plants a row of nasturtiums of peas. Thus, here is one video poster's imagination at work showing exactly what God likes.


PEACE IN THE VALLEY

I adapted this from a blogger online-- make a collage when you are depressed of in the dark days of winter:

Take a stack of magazines and tear out pages that contain images and statements that you appreciate now or would like to have in your life. Find magazines over the course of the year that have great images and inspiring stories-- seniors magazines do that for me... my local library sells their overflow magazines for 20 cents. I also like seed catalogs.

Play some easy listening songs of old hymns of the faith while you make your collage.

Put your collage somewhere where you will see it often. Take a couple of minutes to enjoy what you already have each time you look at your collage. Make the collage big. Use a big piece of corrugated board from a carton, and cover lots of wall with it. Make it semi-permanent, and do not finish it. Ask guests who are at peace with God and themselves to bring something to add to your collage. Maybe ask them to sign their contributions in very small print so you can remember you friend when you look at it.

And, of course, make your collage a garden in art form. This is why the seed catalogs are great.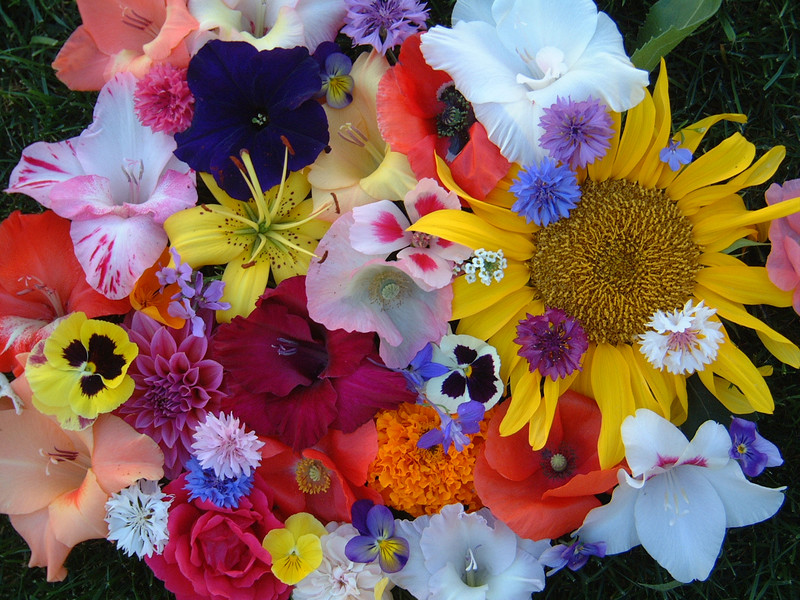 ONE MAN TURNED A BOURBON FORTUNE INTO A PRICELESS GIFT



His notions on religion need to be left behind.

A FASCINATING BLEND OF MAN'S CREATIVITY AND GOD'S WILD GARDEN
If you have never seen the Smoky Mountains my friend, you have missed a very special world.

BACK TO TURNING POINTS IN WORLD HISTORY MENU
BACK TO ENTRY PAGE OF THE JOURNAL