Welcome, Jew or Gentile.

The following is a photo and Bible based journey for the spirit of a saint.
One who has believed in the Precious Name of The Lord Jesus Christ will be stirred in his or her own way.
May our Lord speak to your heart here.

Hit F-11, and you will be able to see more of the photo and verse together.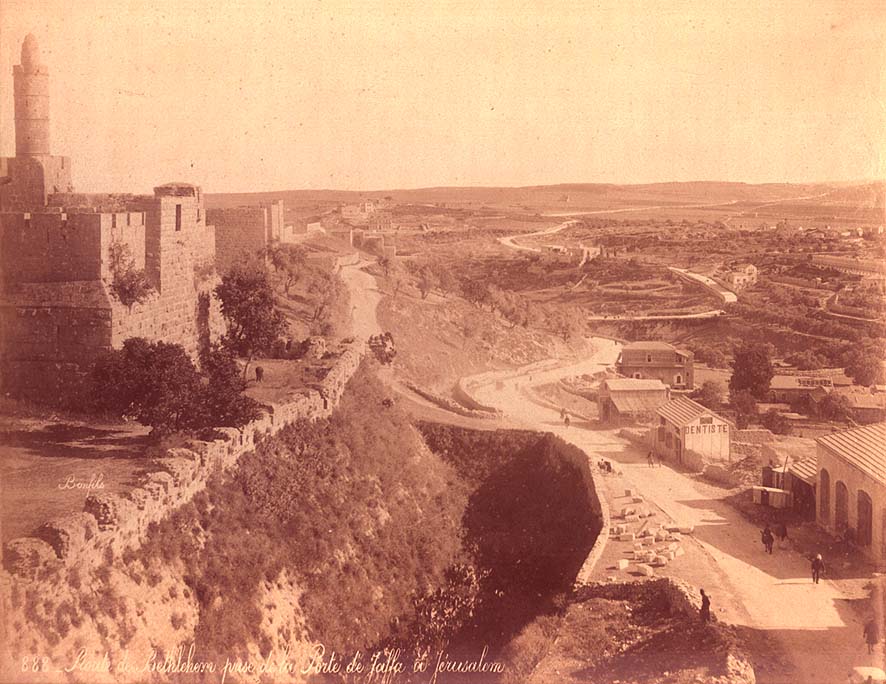 Micah 5:2 But thou, Bethlehem Ephratah, though thou be little among the thousands of Judah,
yet out of thee shall he come forth unto me that is to be ruler in Israel;
whose goings forth have been from of old, from everlasting.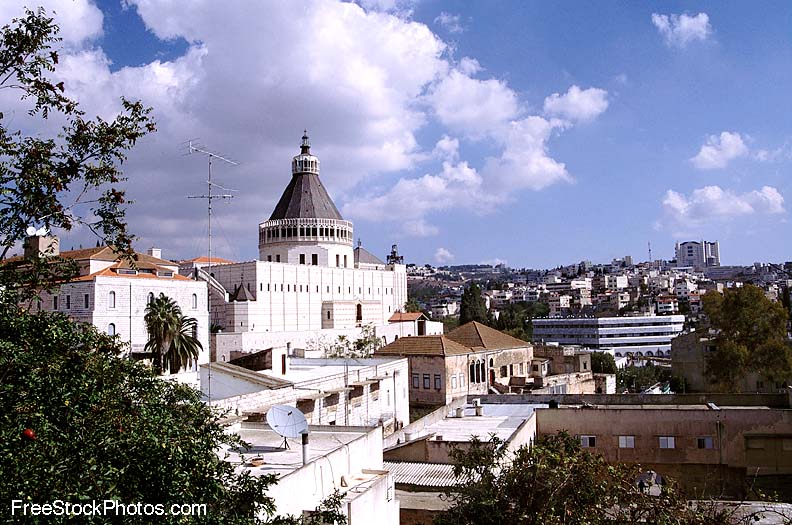 Matthew 21:10 And when he was come into Jerusalem, all the city was moved, saying, Who is this?
11 And the multitude said, This is Jesus the prophet of Nazareth of Galilee.
Matthew 13:55 Is not this the carpenter's son? is not his mother called Mary?
and his brethren, James, and Joses, and Simon, and Judas?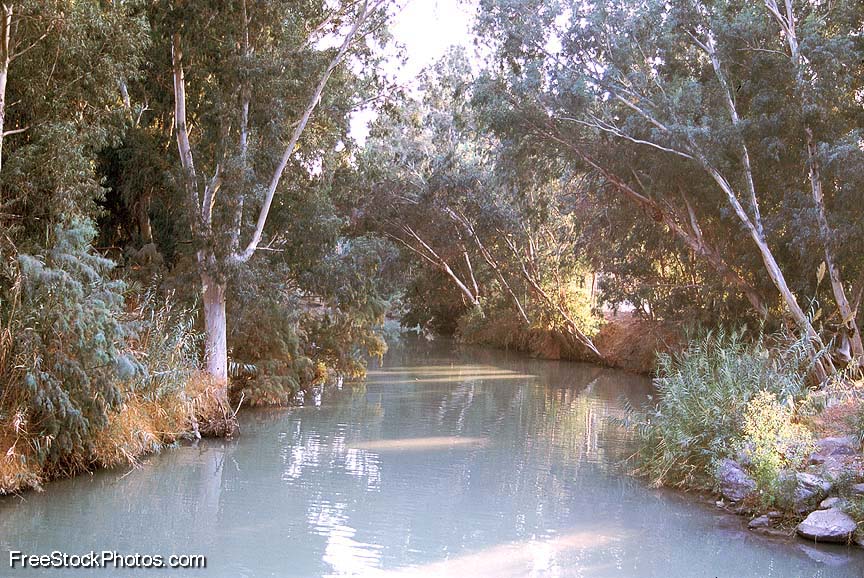 John 10:39 Therefore they sought again to take him: but he escaped out of their hand,
40 And went away again beyond Jordan into the place where John at first baptized;
and there he abode.
41 And many resorted unto him, and said, John did no miracle:
but all things that John spake of this man were true.
42 And many believed on him there.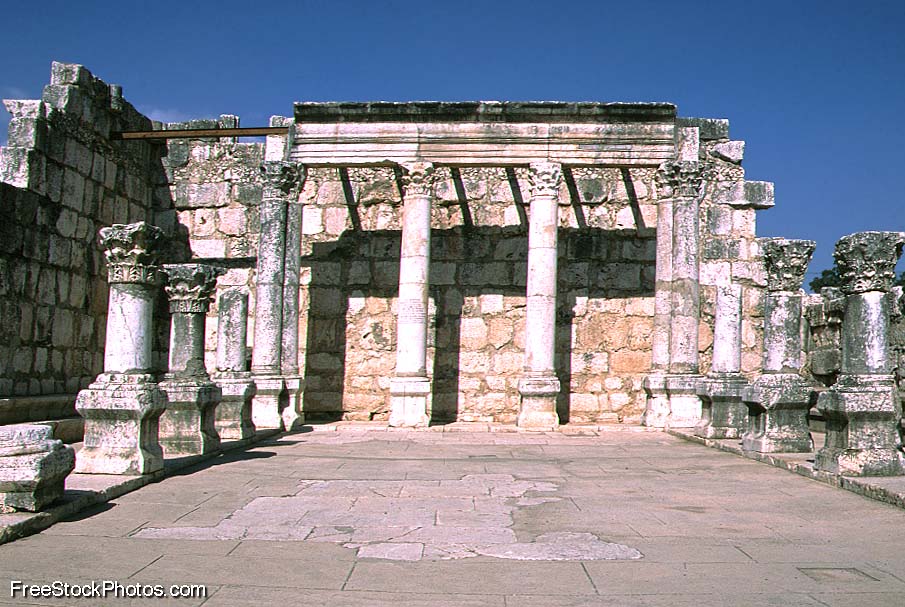 Mark 1:21 And they went into Capernaum;
and straightway on the sabbath day he entered into the synagogue, and taught.
22 And they were astonished at his doctrine:
for he taught them as one that had authority, and not as the scribes.
Many of the scenes today which Catholic sillies and Jewish tour guides claim are the points
or heritage of Jesus Christ..... they are all hype. This scene may be the very spot where our
Lord and Master taught-- with authority.
May we also speak with authority, the very words of the Gospel with power.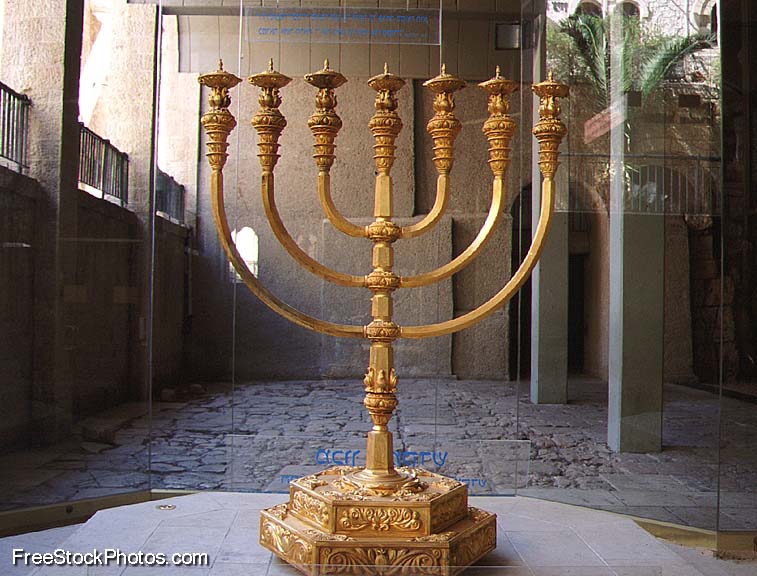 John 9:4 I must work the works of him that sent me, while it is day:
the night cometh, when no man can work.
5 As long as I am in the world, I am the light of the world.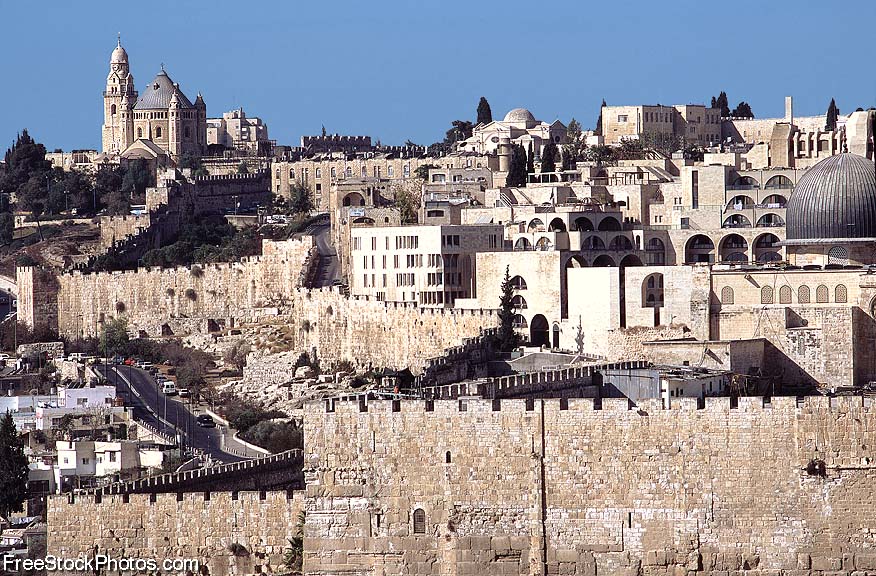 Matthew 16:21 From that time forth began Jesus to shew unto his disciples,
how that he must go unto Jerusalem, and suffer many things of the elders and chief priests and scribes,
and be killed, and be raised again the third day.
22 Then Peter took him, and began to rebuke him, saying, Be it far from thee, Lord:
this shall not be unto thee.
23 But he turned, and said unto Peter, Get thee behind me, Satan: thou art an offence unto me:
for thou savourest not the things that be of God, but those that be of men.
Are we in his way, or are we in THE way, "walk ye in it"?
Everyone is on his way somewhere.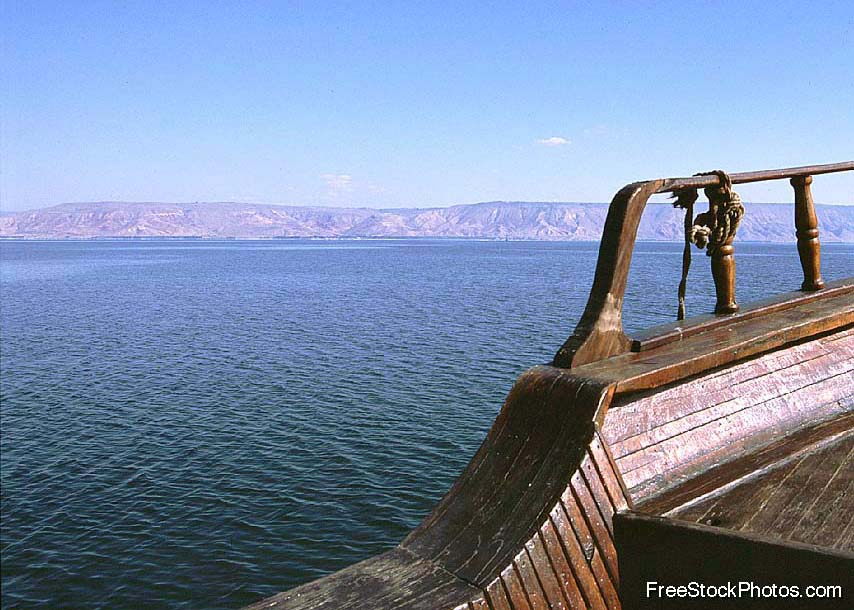 Matthew 8:23 And when he was entered into a ship, his disciples followed him.
24 And, behold, there arose a great tempest in the sea,
insomuch that the ship was covered with the waves: but he was asleep.
25 And his disciples came to him, and awoke him, saying, Lord, save us: we perish.
26 And he saith unto them, Why are ye fearful, O ye of little faith?
Then he arose, and rebuked the winds and the sea; and there was a great calm.
27 But the men marvelled, saying,
What manner of man is this, that even the winds and the sea obey him!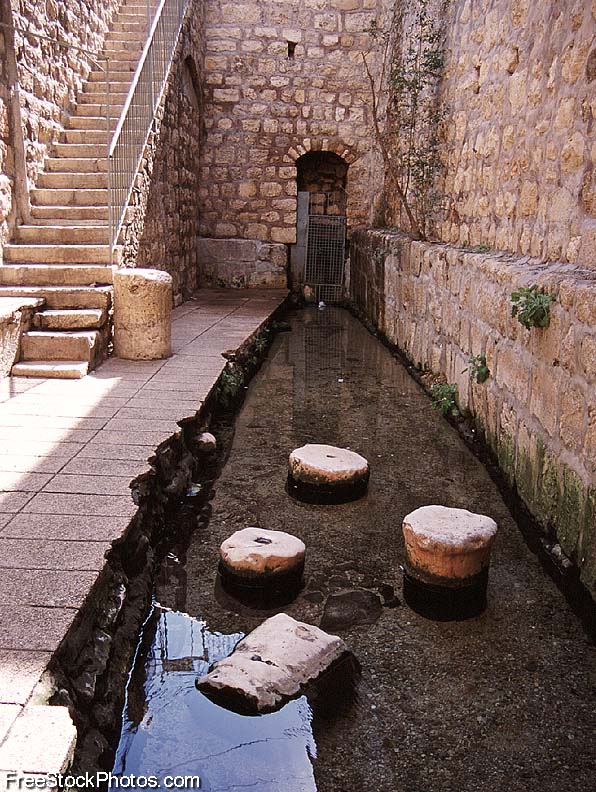 John 9:1 And as Jesus passed by, he saw a man which was blind from his birth.
2 And his disciples asked him, saying, Master, who did sin, this man, or his parents, that he was born blind?
3 Jesus answered, Neither hath this man sinned, nor his parents:
but that the works of God should be made manifest in him.
4 I must work the works of him that sent me, while it is day: the night cometh, when no man can work.
5 As long as I am in the world, I am the light of the world.
6 When he had thus spoken, he spat on the ground, and made clay of the spittle,
and he anointed the eyes of the blind man with the clay,
7 And said unto him, Go, wash in the pool of Siloam, (which is by interpretation, Sent.)
He went his way therefore, and washed, and came seeing.
I once was lost,
But, now I'm found;
Was blind, but now I see.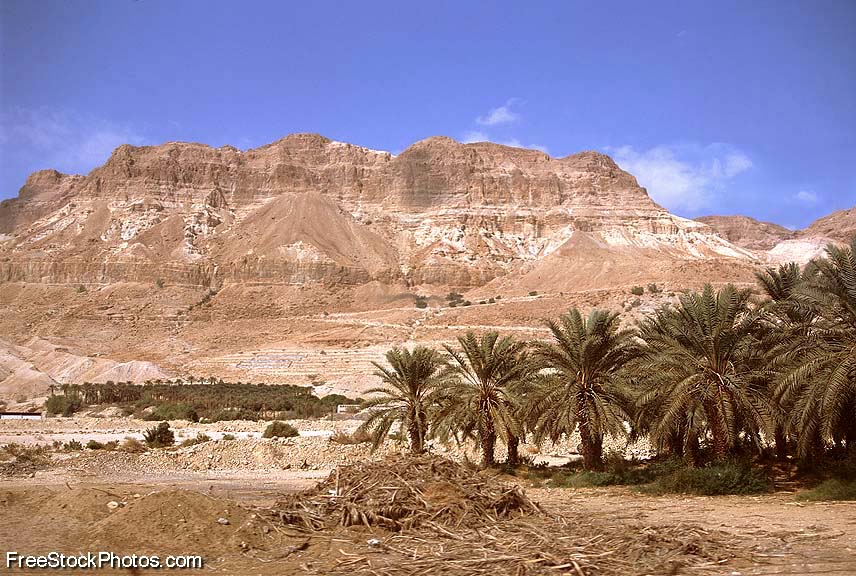 Luke 4:1 And Jesus being full of the Holy Ghost returned from Jordan,
and was led by the Spirit into the wilderness,
2 Being forty days tempted of the devil. And in those days he did eat nothing:
and when they were ended, he afterward hungered.
3 And the devil said unto him, If thou be the Son of God.......
And he will say the same thing to you.
"If you are really a Chritsian......."
Each temptation was answered by Jesus Christ by quoting the Word of God.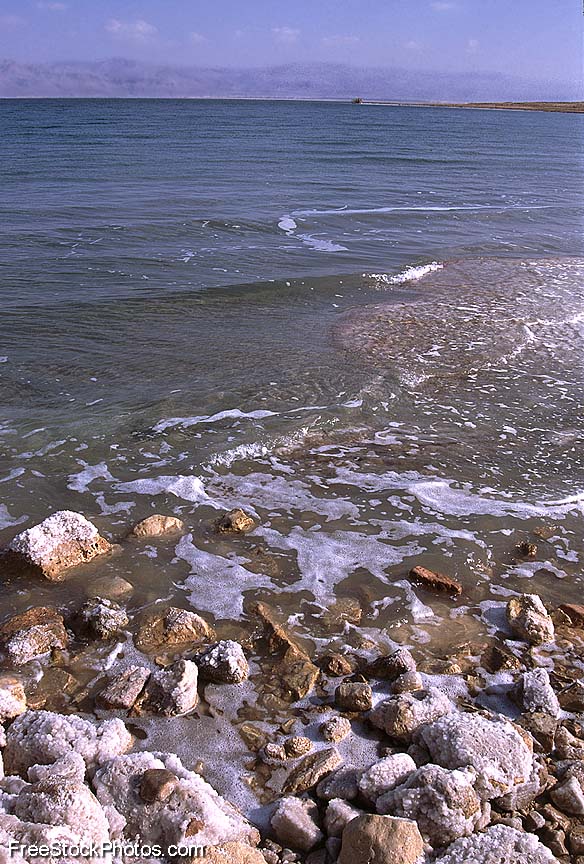 Jesus did nothing at the Dead Sea.
Why? Answer: It was dead, while Galilee was full of life.
Is your life a Dead Sea or a Sea of Galilee?
Can The Lord Jesus go fishing in your life and win souls?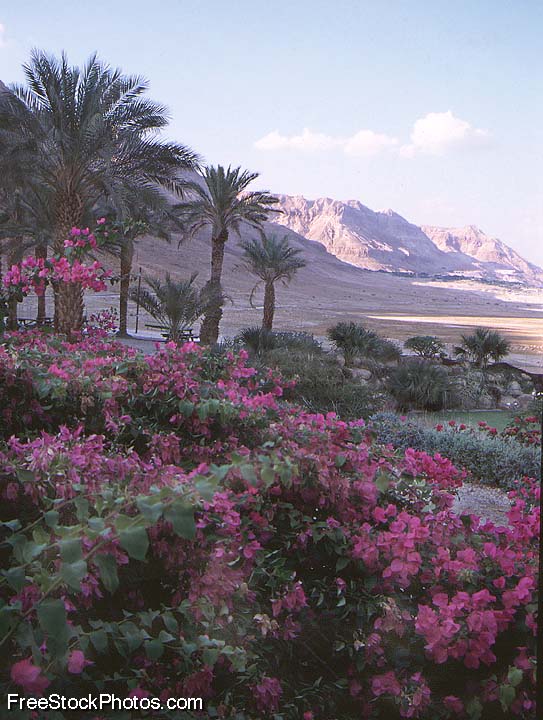 Song of Solomon 1:14 My beloved is unto me
as a cluster of camphire in the vineyards of Engedi.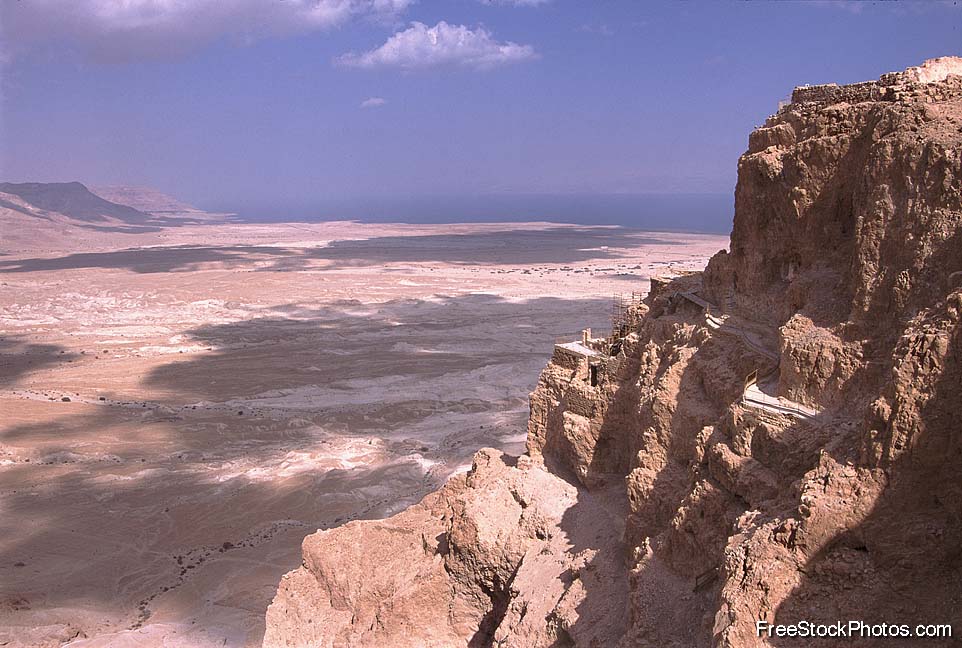 Luke 4:5 And the devil, taking him up into an high mountain,
shewed unto him all the kingdoms of the world in a moment of time.
6 And the devil said unto him, All this power will I give thee, and the glory of them:
for that is delivered unto me; and to whomsoever I will I give it.
7 If thou therefore wilt worship me, all shall be thine.
Satan calls to you also. There is a momentary satisfaction in Satanic
glory and the religion of materialism.
The short cut to riches is seductive.
What is the answer we must give our Adversary?
8 And Jesus answered and said unto him,
Get thee behind me, Satan:
for it is written, Thou shalt worship the Lord thy God,
and him only shalt thou serve.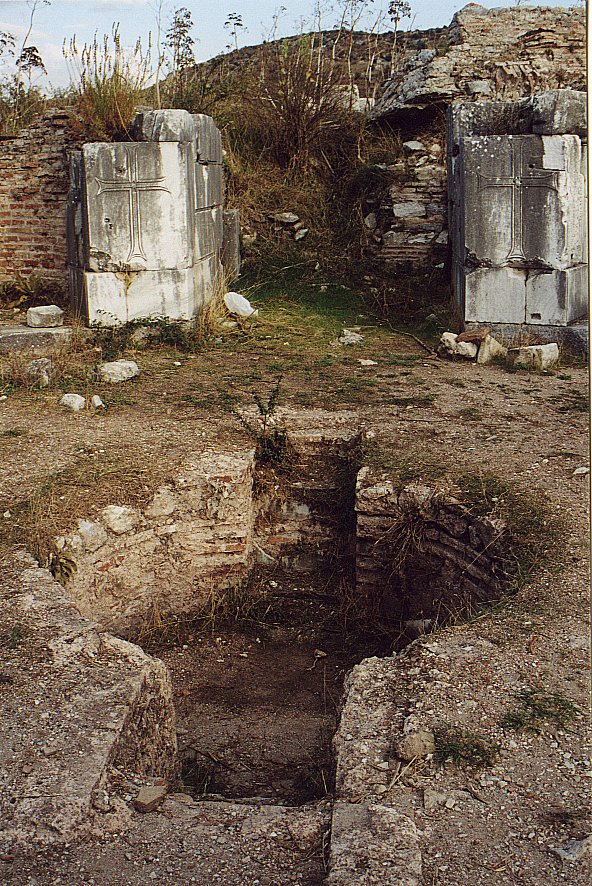 What is the mode of baptism used in the early church?
This is the baptistery of the church at Ephesus--
The one in the New Testament.
If your church dribbles a bit of water on you,
you have failed to follow the Lord in baptism.
Mark 1:5 And there went out unto him all the land of Judaea, and they of Jerusalem,
and were all baptized of him in the river of Jordan, confessing their sins.
John 3:23 And John also was baptizing in Aenon near to Salim,
because there was much water there: and they came, and were baptized.
IN THE RIVER
WITH MUCH WATER
Take a look at that cute baptismal fountain at your church next Sunday.
Could you get into it, could it hold much water?
We shall all roll on the floor and roar with laughter.
Could you come up out of the water at your church?
Matthew 3:13 Then cometh Jesus from Galilee to Jordan unto John, to be baptized of him.
14 But John forbad him, saying, I have need to be baptized of thee, and comest thou to me?
15 And Jesus answering said unto him, Suffer it to be so now:
for thus it becometh us to fulfil all righteousness. Then he suffered him.
16 And Jesus, when he was baptized, went up straightway out of the water:
and, lo, the heavens were opened unto him,
and he saw the Spirit of God descending like a dove, and lighting upon him:
17 And lo a voice from heaven, saying, This is my beloved Son, in whom I am well pleased.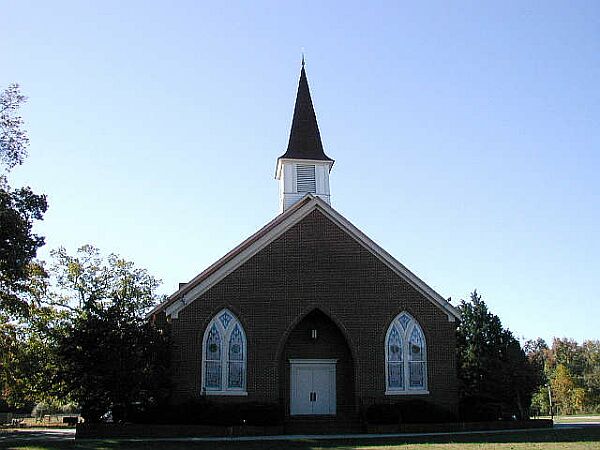 Ephesus Baptist Church-- Wake County, North Carolina
Our Lord is still building his Church.
This building is not his Church.
It is the people who meet IN this building.
Here is another Church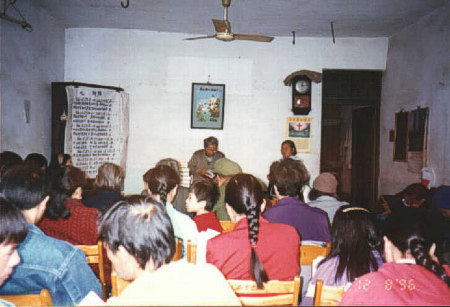 China
The Burden of Israel
By Annie Johnson Flint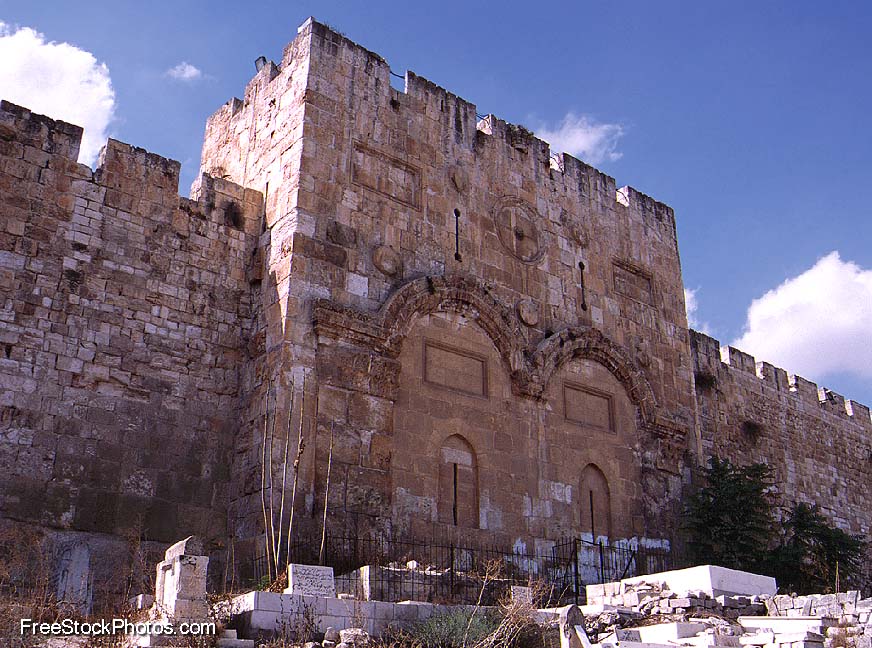 Ezekiel 44:1 Then he brought me back the way of the gate of the
outward sanctuary which looketh toward the east; and it was shut.
2 Then said the LORD unto me; This gate shall be shut, it shall not be opened,
and no man shall enter in by it; because the LORD, the God of Israel,
hath entered in by it, therefore it shall be shut.
3 It is for the prince; the prince,
he shall sit in it to eat bread before the LORD; he shall enter
by the way of the porch of that gate, and shall go out by the way of the same.
Zechariah 14:1 Behold, the day of the LORD cometh, and thy spoil shall be
divided in the midst of thee.
2 For I will gather all nations against Jerusalem to battle; and the city shall be
taken, and the houses rifled, and the women ravished; and half of the city shall
go forth into captivity, and the residue of the people shall not be cut off from the city.
3 Then shall the LORD go forth, and fight against those nations,
as when he fought in the day of battle.
4 And his feet shall stand in that day upon the mount of Olives,
which is before Jerusalem on the east, and the mount of Olives
shall cleave in the midst thereof toward the east and toward the west,
and there shall be a very great valley; and half of the mountain shall remove
toward the north, and half of it toward the south.
5 And ye shall flee to the valley of the mountains; for the valley of
the mountains shall reach unto Azal: yea, ye shall flee,
like as ye fled from before the earthquake in the days of Uzziah king of Judah:
and the LORD my God shall come, and all the saints with thee.
6 And it shall come to pass in that day, that the light shall not be clear, nor dark:
7 But it shall be one day which shall be known to the LORD, not day,
nor night: but it shall come to pass, that at evening time it shall be light.
8 And it shall be in that day, that living waters shall go out from Jerusalem;
half of them toward the former sea, and half of them toward the hinder sea:
in summer and in winter shall it be.
9 And the LORD shall be king over all the earth:
in that day shall there be one LORD, and his name one.
10 All the land shall be turned as a plain from Geba to Rimmon south of Jerusalem:
and it shall be lifted up, and inhabited in her place, from Benjamin's gate
unto the place of the first gate, unto the corner gate,
and from the tower of Hananeel unto the king's winepresses.
11 And men shall dwell in it, and there shall be
no more utter destruction; but Jerusalem shall be safely inhabited.
Psalms 24:9 Lift up your heads, O ye gates;
even lift them up, ye everlasting doors;
and the King of glory shall come in.
During the Six Day War of 1967 King Hussein of Jordan moved against
Jerusalem thinking Gemul Nassir was coming from Egypt.
We have a report from our source that King Hussein was planning
to open the Golden, or Eastern, Gate and ride through on a horse.
Many people in the Middle East know that the Eastern Gate is very important.

SEND ME YOUR PHOTO
FROM ISREAL
I WOULD LIKE TO POST IT
ADD A SHORT THOUGHT

MORE QUIET PLACES
3. QUIET OTHER PLACES IN THIS JOURNAL

4. A LITTLE QUIET TALK WITH UNCLE STEVE

6. QUIET WHIPPED PREACHERS-- DON'T GIVE UP

8. QUIET WITH JOY HARDIN ON THE PIANO

10. QUIETNESS WITH WHOLE SCREEN PICTURES OF GOD'S CREATION-- Long Load-- Graphic intensive.

11. QUIETNESS IN BLACK AND WHITE

12. QUIET IN THE HOLY LAND

15. DELIVERANCE FROM GUILT AND GUILT MONGERS

16. QUIET REST

17. HEAVEN

18. THE GOOD SHEPHERD-- Very Special Page by Mary Van Nattan

19. LOOKING BACK-- This is a time when it is OK

21. A QUIET PLACE TO EXALT THE LORD JESUS CHRIST

22. THE SHIPS THAT WON'T GO DOWN- By Henry Lawson

23. THE SOP OR THE SAVIOR OF THE SOP?

24. NO GREATER LOVE

25. QUIET DIVERSION

26. WORSHIP AND EXALTATION OF GOD

27. THE PRESENT DISTRESS- WORLD CHAOS - NEW

THE CREATOR - PLEASE SEE A VERY SPECIAL PAGE BY MARY

I am getting very little mail from this section of our journal.
I would dearly love to hear from anyone who stops here and
is blessed and helped. You need to believe that there is NO
section more important to me, in this journal, than the Quiet Place.
BACK TO ENTRY PAGE OF THE JOURNAL
ge