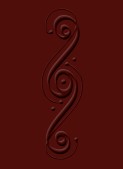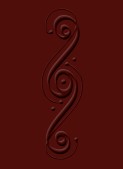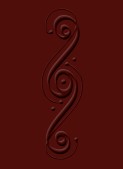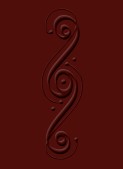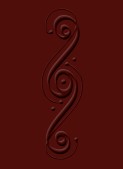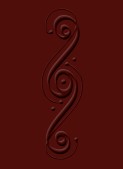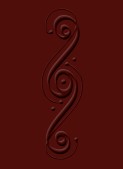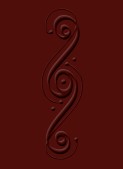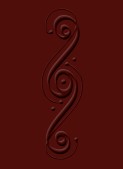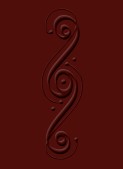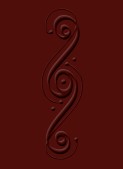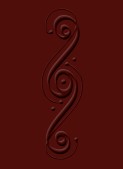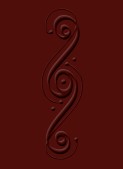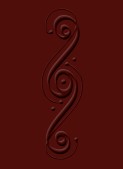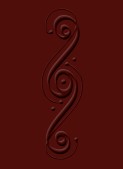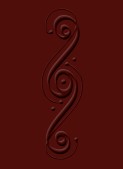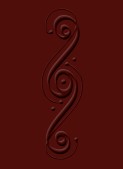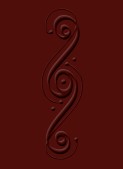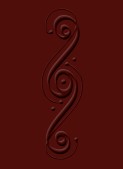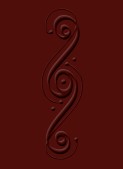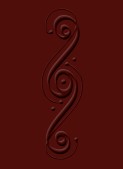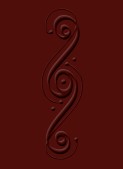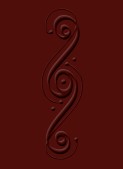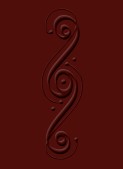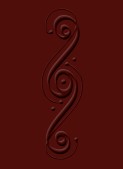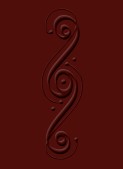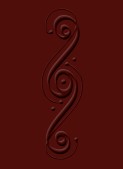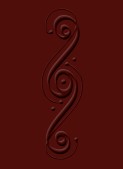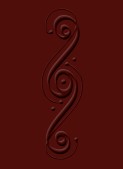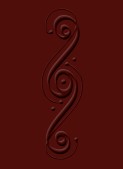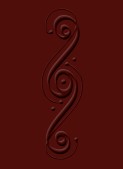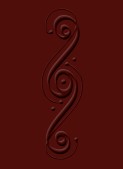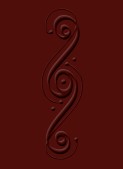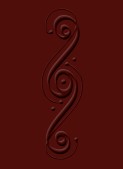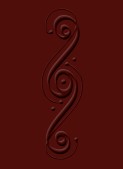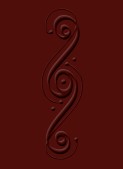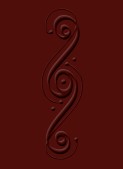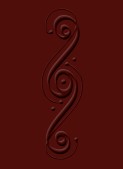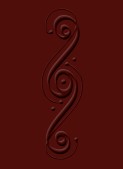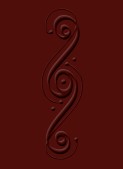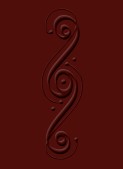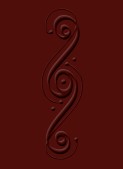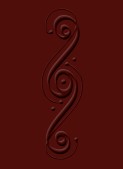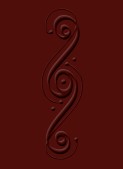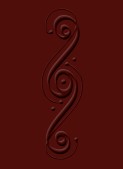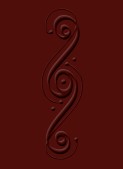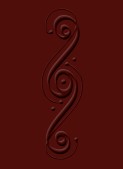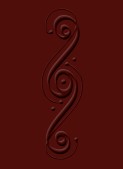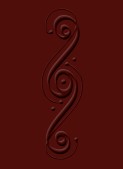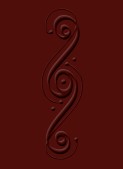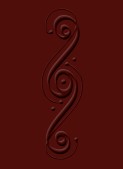 No Greater Love
Quotes from scripture and hymns
Compiled by Mary Van Nattan




John 15:13 Greater love hath no
man than this, that a man lay
down his life for his friends.
"Father forgive them!" thus did He pray,
Even as His lifeblood flowed fast away;
Praying for sinners while in such woe -
No one but Jesus ever loved so.
- Avis Christiansen
John 10:11 I am the good shepherd:
the good shepherd giveth his life for the sheep.
I am Jesus' little lamb,
Ever glad at heart I am;
For my Shepherd gently guides me,
Knows my need, and well provides me,
Loves me every day the same,
Even calls me by my name.
- Henrietta Hayn, 1778
1John 4:10 Herein is love, not that we loved God, but that he loved us, and sent his Son to be the propitiation for our sins.
See, from His head, His hands, His feet,
Sorrow and love flow mingled down;
Did e'er such love and sorrow meet,
Or thorns compose so rich a crown?
- Isaac Watts

John 3:16 For God so loved the world, that he gave his only begotten Son, that whosoever believeth in him should not perish, but have everlasting life.
17 For God sent not his Son into the world to condemn the world; but that the world through him might be saved.

Oh, the love that drew salvation's plan!
Oh, the grace that brought it down to man!
Oh, the mighty gulf that God did span
At Calvary!

Mercy there was great, and grace was free;
Pardon there was multiplied to me;
There my burdened soul found liberty -
At Calvary.

- William Newell


"Come unto me, ye weary, and I will give you rest."
O blessed voice of Jesus which comes to hearts oppressed!
It tells of benediction, of pardon, grace and peace,
Of joy that hath no ending, of love which cannot cease.

"And whosoever cometh I will not cast him out."
O patient love of Jesus which drives away our doubts;
Which calls us, very sinners, unworthy though we be
Of love so free and boundless, to come, dear Lord, to Thee!

- William Dix


1John 4:19 We love him, because he first loved us.

There is a name I love to hear,
I love to sing its worth;
It sounds like music in mine ear,
The sweetest name on earth.

It tells me of a Savior's love,
Who died to set me free;
It tells me of His precious blood,
The sinner's perfect plea.

O how I love Jesus,
Because He first loved me!

- Frederick Whitfield

Ephesians 2:4 But God, who is rich in mercy, for his great love wherewith he loved us, 5 Even when we were dead in sins, hath quickened us together with Christ, (by grace ye are saved;) 6 And hath raised us up together, and made us sit together in heavenly places in Christ Jesus: 7 That in the ages to come he might shew the exceeding riches of his grace in his kindness toward us through Christ Jesus.

I look at the cross upon Calvary,
And O what a wonder divine!
To think of the wealth it holds for me-
The riches of heaven are mine.

I find at the cross blessed victory,
And grace for each step of the way;
The fount of God's love is flowing free,
And sweeter it grows day by day.

- Avis Christiansen

In the heart of Jesus
There is love for you,
Love most pure and tender,
Love most deep and true.
Why should you be lonely,
Why for friendship sigh,
When the heart of Jesus
Has a full supply?
- Alice Pugh

Romans 5:6 For when we were yet without strength, in due time Christ died for the ungodly. 7 For scarcely for a righteous man will one die: yet peradventure for a good man some would even dare to die. 8 But God commendeth his love toward us, in that, while we were yet sinners, Christ died for us.

Jesus! What a Friend for sinners!
Jesus! Lover of my soul;
Friends may fail me, foes assail me,
He, my Savior makes me whole.

Hallelujah! what a Savior!
Hallelujah! what a Friend!
Saving, helping, keeping, loving,
He is with me to the end.

- J. Wilbur Chapman

Jeremiah 31:3 The LORD hath appeared of old unto me, saying, Yea, I have loved thee with an everlasting love: therefore with lovingkindness have I drawn thee.

Loved with everlasting love,
Led by grace that love to know -
Spirit, breathing from above,
Thou hast taught me it is so!
O this full and perfect peace,
O this transport all divine -
In a love which cannot cease,
I am His and He is mine.
- Wade Robinson

O Love that wilt not let me go,
I rest me weary soul in thee;
I give thee back the life I owe,
That in thine ocean depths its flow
May richer, fuller be.
- George Matheson

Romans 8:35 Who shall separate us from the love of Christ? shall tribulation, or distress, or persecution, or famine, or nakedness, or peril, or sword? 36 As it is written, For thy sake we are killed all the day long; we are accounted as sheep for the slaughter. 37 Nay, in all these things we are more than conquerors through him that loved us. 38 For I am persuaded, that neither death, nor life, nor angels, nor principalities, nor powers, nor things present, nor things to come, 39 Nor height, nor depth, nor any other creature, shall be able to separate us from the love of God, which is in Christ Jesus our Lord.

Jesus, I am resting, resting
In the joy of what Thou art;
I am finding out the greatness
Of Thy loving heart.
Thou hast bid me gaze upon Thee,
And Thy beauty fills my soul,
For by Thy transforming power
Thou hast made me whole.

Simply trusting Thee, Lord Jesus,
I behold Thee as Thou art,
And Thy, love, so pure, so changeless,
Satisfies my heart -
Satisfies its deepest longings,
Meets, supplies its every need,
Compasseth me round with blessings:
Thine is love indeed!

- Jean Sophia Pigott

Photography and graphics by Mary Van Nattan

Also see:
THE LOVE OF CHRST --- poem by Annie Johnson Flint

3. QUIET OTHER PLACES IN THIS JOURNAL

4. A LITTLE QUIET TALK WITH UNCLE STEVE

6. QUIET WHIPPED PREACHERS-- DON'T GIVE UP

8. QUIET WITH JOY HARDIN ON THE PIANO

10. QUIETNESS WITH WHOLE SCREEN PICTURES OF GOD'S CREATION--
Long Load-- Graphic intensive.

11. QUIETNESS IN BLACK AND WHITE

15. DELIVERANCE FROM GUILT AND GUILT MONGERS

16. QUIET REST

17. HEAVEN

18. THE GOOD SHEPHERD-- Very Special Page by Mary Van Nattan

19. LOOKING BACK-- This is a time when it is OK

21. A QUIET PLACE TO EXALT THE LORD JESUS CHRIST

22. THE SHIPS THAT WON'T GO DOWN- By Henry Lawson

23. THE SOP OR THE SAVIOR OF THE SOP?

24. NO GREATER LOVE

25. QUIET DIVERSION

26. WORSHIP AND EXALTATION OF GOD

27. THE PRESENT DISTRESS- WORLD CHAOS - NEW

PLEASE SEE A VERY SPECIAL PAGE BY MARY AT THIS SITE

I am getting very little mail from this section of our journal.

I would dearly love to hear from anyone who stops here and
is blessed and helped. You need to believe that there is NO
section more important to me, in this journal, than the Quiet Place.

BACK TO THE ENTRY PAGE OF THE JOURNAL

ge