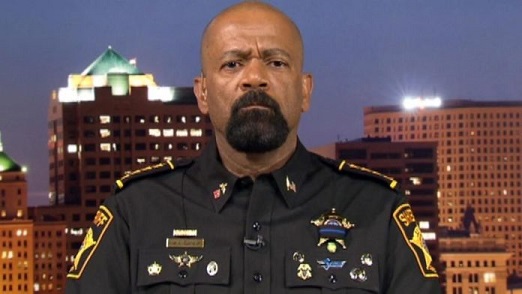 THE FEMINIZATION OF CHRISTIAN MEN
By Steve Van Nattan
The modern New Age culture has given us two generations of ladylike men,
and the Lord's Church is giving in to this trend.
PART FIVE- BIBLE TEACHINGS ON BEING MANLY and
FINAL INSTRUCTIONS TO YOU
Here is David Murrow in Church For Men online:

Now, how is this playing out in the church? I was speaking to a group of pastors last month about the feminization of church culture, when one of them said, "David, a lot of the things you are saying don't apply to the young men in my congregation. They couldn't care less about being manly. They're not into hunting or sports or any of that stuff. They seem content to sit in cafes, surf the Web, play music and knit their own hats."

Why do so many church guys fit this profile? Maybe it's the way we raise them in the faith. The traditional Sunday school system, with its emphasis on reading aloud, memorization, arts-and-crafts and sitting still, screens out wiggly, high-testosterone boys. By the age of ten many young men realize they just aren't cut out for church. Then youth group comes along to finish the job. Student ministry is quickly evolving into a music-centric experience. Youth stand in a darkened room and sing love songs to Jesus, led by a praise band of their peers. Music can occupy up to half of the meeting. Kinetic learning, games and motion are out – study, talk and singing are in. This system pushes out the camo and conflict culture guys – while attracting the more verbal and artistic boys.

What are men told to be like in the Bible?

2 Thessalonians 2:13 But we are bound to give thanks alway to God for you, brethren beloved of the Lord, because God hath from the beginning chosen you to salvation through sanctification of the Spirit and belief of the truth:
14 Whereunto he called you by our gospel, to the obtaining of the glory of our Lord Jesus Christ.
15 Therefore, brethren, stand fast, and hold the traditions which ye have been taught, whether by word, or our epistle.

Stand fast, and hold the traditions of sound teaching and the Epistles, that is, the Word of God. Stop letting sissy preachers talk you out of your manhood. Stand for biblical manly manners and zeal.

1 Corinthians 16:13 Watch ye, stand fast in the faith, quit you like men, be strong.

"Quit" here is old English and means to leave your present position and get into the battle.

HERE IS MANLY CHRISTIAN WHO IS A GREAT EXAMPLE TO ANY MAN

1 Timothy 1:18 This charge I commit unto thee, son Timothy, according to the prophecies which went before on thee, that thou by them mightest war a good warfare;
19 Holding faith, and a good conscience; which some having put away concerning faith have made shipwreck:

A man of God is at war, and the battle today is for the authority of the Word of God in all issues of life and faith. When someone steps over into human reason and leaves the Bible behind, it is time to attack that false teaching AND the teacher. Sissy men stand back and assume someone else will go to battle for the Word of God. And, if the man gets worked up about some false teaching, his faminazi wife will tell him he cannot, "start something."

Romans 16:17 Now I beseech you, brethren, mark them which cause divisions and offences contrary to the doctrine which ye have learned; and avoid them.
18 For they that are such serve not our Lord Jesus Christ, but their own belly; and by good words and fair speeches deceive the hearts of the simple.

Mark false teachers for what they are, and do it publicly. When someone tries to make sissies of men in your assembly, attack that person and make sure everyone understands that they are a heretic. When they promote a sissy Jesus, show the brethren that Jesus was a manly man.

Micah 6:8 He hath shewed thee, O man, what is good; and what doth the LORD require of thee, but to do justly, and to love mercy, and to walk humbly with thy God?

A real man enforces justice, he shows mercy on the simple minded, and he walks humbly. But, all of these qualities are said to "O man." When you deal out justice, do it in a manly way. When you show mercy, do it in a manly way. When you show humility, never let it be mistaken for femininity in you.

1 Timothy 6:6 But godliness with contentment is great gain.
7 For we brought nothing into this world, and it is certain we can carry nothing out.
8 And having food and raiment let us be therewith content.
9 But they that will be rich fall into temptation and a snare, and into many foolish and hurtful lusts, which drown men in destruction and perdition.
10 For the love of money is the root of all evil: which while some coveted after, they have erred from the faith, and pierced themselves through with many sorrows.
11 But thou, O man of God, flee these things; and follow after righteousness, godliness, faith, love, patience, meekness.
12 Fight the good fight of faith, lay hold on eternal life, whereunto thou art also called, and hast professed a good profession before many witnesses.

Stop living for power and wealth. Live for Christ, your wife, and your kids. Make ladies of your daughters, and make men of your sons. Rather than be powerful and wealthy, see if you can be godly, live by faith, love like a man, have the patience of Job, and show the meekness of Moses. Real men live out these qualities as the product of God given masculinity, not as sissies and softies.

James 4:7 Submit yourselves therefore to God. Resist the devil, and he will flee from you.
8 Draw nigh to God, and he will draw nigh to you. Cleanse your hands, ye sinners; and purify your hearts, ye double minded.

It is high time Bible believing men tried to see how close to God they can get. Too many Christian men are trying to see how close to sin they can get. A real man walks with God and shows his son how to do the same.

2 Timothy 2:1 Thou therefore, my son, be strong in the grace that is in Christ Jesus.
2 And the things that thou hast heard of me among many witnesses, the same commit thou to faithful men, who shall be able to teach others also.
3 Thou therefore endure hardness, as a good soldier of Jesus Christ.

Two things God expects of you as manly qualities:

1. The things you learn from sound Bible teachers should be passed on to your sons and daughters.

2. Harden yourself by practicing what Teddy Roosevelt called "the strenuous life." This means in both your physical activities and in your spiritual growth. Include your son in this also.

2 Timothy 2:10 Therefore I endure all things for the elect's sakes, that they may also obtain the salvation which is in Christ Jesus with eternal glory.

The hardening in the previous verses means enduring some serious struggle and inconvenience in order to be a leader and defender of the saints, beginning in your own home. A manly man does not waste his life developing personal friendships with the ungodly.

2 Corinthians 6:14 Be ye not unequally yoked together with unbelievers: for what fellowship hath righteousness with unrighteousness? and what communion hath light with darkness?

1 Timothy 5:8 But if any provide not for his own, and specially for those of his own house, he hath denied the faith, and is worse than an infidel.

A manly man provides his home with food and clothing. He is always ready to defend his family, even at the risk of his own life. He provides his wife and kids with Bible teaching. He provides his children with an example of what a man is. And, he provides his wife with tenderness and affection until she is satisfied and content. And, all of this comes from a 100% man.

The Heresy of The Patriarch Movement

I needed to drop this warning in here somewhere, so here it is.

This article in NO WAY suggests that any feminized man rush to the opposite extreme and become a tyrant. The other extreme is the bully movement called The Patriarch Movement. This movement has infected the Lord's Church with a discipline based on men behaving like beasts and tyrants over women. The leaders are all too often caught in adultery, and when they are caught, the rest of the movement covers up the sin and pretends it does not exist. Such has been the pattern in Vision Forum, perhaps the most virulent and toxic example of Patriarchy in Christendom.

Many of the men in the Patriarch Movement are hen pecked men who have managed to escape their feminazi wives by taking a fiercely aggressive posture toward women, and the wives knuckle under in order to keep their place in the social order.

FRANK SNYDER EXAMINES THE PERSONALITY PATTERNS OF PATRIARCHY MEN

MARY VAN NATTAN'S ARTICLES ON THE PATRIARCHY MOVEMENT

YOU MUST SEE THIS VIDEO TO LEARN HOW BRUTAL MALE DOMINATION OF THE HOME IS DEADLY
Bill Gothard's cultic teachings did not even work for him. He has sexually used his employees, and he is under ongoing litigation for this. His pals in other Christian organizations have helped him cover up this sexual debacle. His main target is fathers whom he convinces to be brutal and wretched toward their wives and children. As much as I want you to become manly and the leader of a Bible based marriage and home, I am NOT suggesting these cultic extremes. Mike Pearl is in the same category as Bill Gothard, and the Pearl teachings are deadly and Satanic. MORE ON GOTHARD

Never forget my next suggestion: If you have to travel 300 to 1200 miles across the country to get right with God at a training seminar, it is a crock. You can get right with God right in your own living room if you want to badly enough. An old country boy in Michigan was suckered into attending a Jehovah's Witness meeting group. They told him he had to travel clear across the state with a group to get completely right with God. He abandoned them and came to our church because he did not believe God was only found by traveling 300 miles in a second hand school bus.

If you decide to swing to the other extreme and make your wife your domestic slave, God will chasten you severely. Doing this would be based on the principle of revenge, and there is NO place for revenge in the Christian life.

Romans 12:19 Dearly beloved, avenge not yourselves, but rather give place unto wrath: for it is written, Vengeance is mine; I will repay, saith the Lord.

HERE IS AN ARTICLE ESPOSING THE AROGANT PATRIARCH IN A CHRISTIAN SETTING

PATRIARCHAL PREACHERS ARE USUALLY WIMPS

WILL YOU CALL OUT THE PATRIARCH FOR WHAT HE IS?

Know your wife's needs

1 Peter 3:7 Likewise, ye husbands, dwell with them according to knowledge, giving honour unto the wife, as unto the weaker vessel, and as being heirs together of the grace of life; that your prayers be not hindered.

The man of God knows how his wife works both physically, spiritually, and emotionally. Most sissy men today are so busy trying to BE a wife that they have no interest in their wife's needs and make up. Then, when a tall handsome well dressed gentleman slips into church one Sunday morning, this pansy husband wonders why his wife keeps sneaking glances at the dude. She is longing for a Type A 1950s man.

Men today do not understand how to make a woman look good in public. Since the 1970s I have watched as men became slobs in public. The wife is dressed nicely, while the man looks like he just came from a baboon convention. Hat on backwards, sloppy T shirt with a silly ass message on it, grungy sandals, and he makes his wife look like she just picked up a hitch hiker off of the Interstate. Then, the man wonders why his wife is so hard to turn on..... never gets really hot for him like she used to.

Frank Sinatra (right) was a very worldly man by Christian standards, but why did he always have a classy lady on his arm? Answer: Sinatra was a sharp dressed man, and any lady on his arm looked good because of the way he enhanced the lady's entrance into an event. The ladies fought to have Franky holding their elbow going into the club.

Your wife has a weakness, if we must call it that. She likes to believe she looks good entering any place you go to. It is your job, Mr. Manly Man, to make her look even better by looking sharp yourself. And, be sure to remind your lady that she DOES look good. She needs to hear that from you, even on your fiftieth anniversary.

Here is the ongoing message for you, sir. "Every Girl's Crazy for a Sharp Dressed Man". This is not church music. It is ZZ Top and a bit wild. But, it will explain to you what your wife NEEDS from you. She needs a man who is manly, sharp dressed, and makes her look good in public.

DISCLAIMER: ZZ Top is extreme stuff, but this message has been selling among modern young people. Fifteen million hits on this song on YouTube. I conclude that a well dressed man is still well thought of today by ladies looking for a manly man.

The ZZ Top story line was rough, but the message was clear- well dressed for the lady works. The video above has 16 million hits on YouTube. YouTube and the Internet abound with stories of young women who have abandoned the feminazi line and are back home looking for a real man.

Learning to present a manly appearance and look good for your lady is the ultimate compliment. I am not talking about strutting around like a rooster playing the role of Joe Cool. I am talking about making your wife look good by the company she keeps..... you.

How do you handle a bucket compared to the clay bowl which the lady handed me one day in Wooster, Mass, which came from Israel, and she said, "That bowl dates back to the day of King David in the Bible"? I suddenly got verrrrry careful. Do you handle your wife like that, sir? Priceless vessels are often fragile and need a tender touch.

My wife and I walked into the local Chinese / Vietnamese restaurant. The owner was a man of conservative manners and tastes from Vietnam. He hired only Asian girls to wait tables. As we walked in he turned and said something to a couple of the waitresses. After we sat down, the waitress came and we got to talking. She then confided to us what the owner had told them. He had said, "That is the way a gentleman dresses." I was startled. But, I was dressed up a lot more than other men in the place. I had on a western style shirt, long sleeves, with a bolo tie, and western boots and new Levi's. For Texas anyway, I was dressed. The other men in the room were pretty shabby looking.

Now, how do you suppose that little scenario made my wife feel? I have always dressed up to take my wife out for any reason. She is worthy. But, let me tell you baboons something. We get the best service at that restaurant to this day. How I dress helps bring us good service. And, in spite of my 74 years of aging maleness, I often get approving looks from the waitresses. This is not because I am an Arnold Schwartxenegger or a Casanova. It is because I look like a man who loves his wife. The Mexican ladies are especially charmed by this. They love men who make them look good by their dress and manners. Mexicans believe a well dressed up man is romantic, and there may be something to that.

You don't sell a Cordoba using a slob to do the commercial. You sign up that Spanish gentleman, Ricardo Mantalban. "You deserve a Cordoba" sounds seductive coming from a sharp dressed Spanish gentleman with a Catalan accent.

If you don't care to dress up for your wife anymore, you need to start over and date your wife like you did long ago. Know your wife, sir. To paraphrase, Every wife is crazy about a sharp dressed husband.

And, sir, tell your daughter to never bring one of those loser varmints around your home for any reason.

WATCH WHAT HAPPENS WHEN A SLOB BOY IS REWORKED AND WELL DRESSED

Your daughter needs to understand that a slob who refuses to look good for a lady deserves none. And, your son better be learning this too. But, of course, your kids will learn real fast what charms Mommy and makes her glow when she looks at Daddy, all dressed to the nines, and ready to take her out for dinner. When Daddy always opens doors for ladies, even when they are not his wife, your kids learn that a woman is very special and should be pampered by a cultured man. All you need to do is help an older lady across the street one time with your son watching, and he will NEVER forget it. YOU are the teacher, sir. You are the man.

LAST THOUGHT: Do you ever sing love songs to your wife? We had a man in our church in California who used to help his wife by drying the dishes, and he would sing love songs to her. She was one of the happiest wives I have ever known. Go on, don't give me those excuses that you cannot sing.

THIS IS PRICELESS- 100% MANLY AT AGE 93
What a man! And, what a way to go out for the lady. Sir, don't wait until some future day to be romantic again with your lady.

REV. ELROY GUILLORY ON FATHERS
Member of the Louisiana State Senate
Are you a baby Daddy, or are you a Bible honoring father?
MESSAGE TO WOMEN
The foundation of male and female relationship is the home, sealed by marriage vows. God invented the first home, and the man and his wife wrecked it. They both were at fault, Eve in listening to Satan and doing what he suggested, and Adam was delinquent for not being home to protect his wife. Adam also went wimpy and let his wife lead him into sin. Thus, Eve was the first feminazi.

But, let us not forget something important in the Genesis 1-3 account. It was the woman who fell first. It is not the woman who leads the home spiritually. It is not the woman who is just a little lower than the angels. This is a common lie taught from most pulpits. In modern wussy pulpits women are exalted as more spiritual than their husbands. Bah.

1 Timothy 2:11 Let the woman learn in silence with all subjection.
12 But I suffer not a woman to teach, nor to usurp authority over the man, but to be in silence.
13 For Adam was first formed, then Eve.
14 And Adam was not deceived, but the woman being deceived was in the transgression.
15 Notwithstanding she shall be saved in childbearing, if they continue in faith and charity and holiness with sobriety.

One reason Paul tells us that woman must not be in authority in the local church is because women are more easily deceived than men. This is why every guru in India has a huge majority of woman hanging around him. This is not meant to imply that woman are intrinsically wicked. But, it does mean that men must lead, first in the home, and then in the church. The only women who have lead well in national and political situations in history are mannish woman who have adopted male instincts. Witness Golda Meir of Israel and Margaret Thatcher of the UK.

Women today have come to believe the propaganda preached from Hollywood, the news media, and the church pulpit..... that men need to be domesticated. Women, by and large, now believe they are in charge in their marriage and in their home. They have come to treat their husband as a side dish, not as the main course. Dr. Laura Schlessinger reports receiving many letters from men who are whipped puppies, and these men tell her that they plan to leave their marriage as soon as the kids are grown and out of the home. Feminazi wives do not usually beat their husbands. They instead nag, criticize, berate, demean, dismiss and reject their husbands.

If you are one of these feminazi types, you are doomed to live the rest of your life mad at men. A feast of rage is one of the most deadly diseases known to man. People who live on rage and hate die much earlier, and they die without friends. If you are a feminist, you are possessed with a devil. Satan is the author of rebellion, for he was the first to rebel. If you don't like this about yourself, seek a pastor who will cast the devils out of you.

This is the point in this article where women reading it will either roar in rage, or they will come under intense conviction by the Spirit of God that they are living wickedly toward their husbands.

Bossy wives have been empowered and encouraged by feminist leaders like Anrdrea Yates and Susan Smith to take control away from their husbands as a form of punishment for the collective sins of all men who are mistreating women. These wives then blame their husbands for any offenses by the husband PLUS the wretched abuse these wives foist upon their husbands. The husband is then the blame for everything that goes wrong in the marriage. And, many pastors believe every word these feminazi wives tell them, and further, these pastors condescend to the wives and give them permission to punish their husband in various ways. If the pastor asks the couple to come in for counseling, he at once takes the side of the wife. Many of these pastors are really trying to hustle the grumpy wife and comfort her in bed.

The horror of it all is that the wife becomes more and more desperate to find happiness in her marriage, and she either goes outside the marriage to play the whore with a Casanova man, or she attacks her husband a hundred fold over in a mental state where the momentum cannot be stopped. The husband may also go outside the marriage to find a submissive whore type of his own. At this point, the wretched feminazi wife becomes filled with self-righteous indignation and files for a divorce. Meanwhile, the wussy pastor can think of nothing to do but ask the members in prayer meeting to pray for the marriage. Of course, this results in gossip and seals the fate of the home and the man. Many of these men leave the church behind and walk alone for the rest of their lives. They see you pastors as home wreckers. ARE YOU PAYING ATTENTION, PASTOR?

If a man has male bonding friends, or if he has a competitive spirit in some way, his wife is conditioned to see him as too rough and distracted by masculinity, the bane of all feminazi movements. Princeton University now has a masculinity patrol. These are people assigned to watch for men on campus who show too much masculine character. These men will then be given sensitivity training to make them more lady like. And, you wonder why the Republicans in the US Senate are such wussy mud suckers? All of our big US universities are making girlies out of men, and every politician knows he must suck up to the feminazi Mafia of America in order to get elected.

Poodles were bred in Germany as hunting dogs. They worked in water retrieving birds shot down by hunters. Then, the poodle had the misfortune of being taken to France where they were domesticated, trimmed all pretty and nice, with a wee bow in their hair. Today, they are even dyed and fluffed and taken to shows where they are judged for their feminine look. This is exactly what society, and YOU, lady, are doing to your husband as you domesticate him.

At the left you see a hunting dog poodle, the very picture of masculinity. Below, you see the feminized poodle. Ladies, you probably think the pink poodle is cute. Men should puke at seeing a perfectly good hunting dog evolved into this.

Many women sent their husbands off to Promise Keepers, and PK sent them back home to be more sensitive as husbands and fathers. Much good came from this, but Promise Keepers did not talk to wives. The wife needed to understand that this man of hers, who was now more romantic and tender toward her and the kids, also needed male bonding, and he needed to be seen as the defender and battle commander who defended his family. So, what Promise Keepers and Dr. James Dobson tried to do for the Christian home resulted in better fathers and husbands who were still castrated as to masculinity. And, sissy church kept right on being dominated by feminazis.

The only public figure I can recall who called for men to be more masculine, and virtually roared for it, during the past forty years has been Dr. Laura Schlessinger, and she is a Jew and a secular psychologist. She has never been antagonistic to Christianity or Christ, and indeed has been supportive of Bible truth in some instances. But, I find it bizarre that we have not had any men of note in the public arena who were both Conservative Christians and championed the return of masculinity to Christian men.

If you are a Christian wife with what you imagine is a very imperfect husband, I have news for you. You are the problem. I am surprised you have even gotten this far through this article. I have been very harsh because you need to be slapped hard. You are on your way to destroy a man completely, and suicide is the possible worst case scenario. And, YOU will be the murderer. Oh, society will tell you that you did the best you could, especially if you come up with a lot of rubbish lies about the man. The truth is, you will know, for the rest of your life, that you killed the man. Or, if he runs away, you will know that you drove him off with your witchy attitude and feminazi behavior.

But, there is hope if you will take responsibility for yourself and make serious life changes.

In the Christian life there are points we reach where we realize we have been in charge, and God has been riding in the back seat. The process of letting God take control is called repentance. And, repentance for a butchy feminazi wife consists in believing and obeying the Word of God as to your role in your marriage.

Genesis 2:18 And the LORD God said, It is not good that the man should be alone; I will make him an help meet for him.
19 And out of the ground the LORD God formed every beast of the field, and every fowl of the air; and brought them unto Adam to see what he would call them: and whatsoever Adam called every living creature, that was the name thereof.
20 And Adam gave names to all cattle, and to the fowl of the air, and to every beast of the field; but for Adam there was not found an help meet for him.
21 And the LORD God caused a deep sleep to fall upon Adam, and he slept: and he took one of his ribs, and closed up the flesh instead thereof;
22 And the rib, which the LORD God had taken from man, made he a woman, and brought her unto the man.
23 And Adam said, This is now bone of my bones, and flesh of my flesh: she shall be called Woman, because she was taken out of Man.
24 Therefore shall a man leave his father and his mother, and shall cleave unto his wife: and they shall be one flesh.
25 And they were both naked, the man and his wife, and were not ashamed.

Verse 18 and 20 show you what your role is in your marriage. You are to help your man and surround him with love, not rule him. You came from him, not he from you, and God wants your husband to be in command in your home. He answers to God in a way you do not for what happens in your home. If you have been in the custom of prodding and jabbing at your husband to do things in the home or for you, THAT has to stop now. If you need help with something, never command. Ask for help, and never without the word "please."

A friend of ours had a wife who drove him mercilessly to do jobs she dreamed up around the home. One day she told him to get up on the roof and fix something. The man fell off of the ladder and was killed. She undoubtedly realized later that she could have behaved differently as a wife, but it was too late to get her husband back.

Husbands reading this need to understand that your wife was not created from your head for you to dominate her, and she was not created from your foot for you to trample her. She is from your side, and that is where you need to keep her.

Lady, is your husband your best friend? If not, that is your first task. Ask God to give you the spirit of being the best friend in your husband's life. Being a faithful friend is more than love and sex. And, the key to being your husband's best friend is for you to submit to him.

Ephesians 5:22 Wives, submit yourselves unto your own husbands, as unto the Lord.

This means that if you have not learned submission to your husband, you have also not learned submission to the Lord Jesus Christ. Also, notice the little word "own" in that verse. It comes up again in Colossians 3:18. This means that you are NOT to submit to any other man in your life. Your pastor is NOT your head, and you may need to ask your husband to talk to the pastor and set this straight. If a pastor insists that he is the head of the women in the local church, ask you husband to help your family find another church to attend. But again, if you leave the home to work in the market place, you have a second man who is head over you in the person of your boss. This is why the following verse also calls to you for repentance:

Titus 2:3 The aged women likewise, that they be in behaviour as becometh holiness, not false accusers, not given to much wine, teachers of good things;
4 That they may teach the young women to be sober, to love their husbands, to love their children,
5 To be discreet, chaste, keepers at home, good, obedient to their own husbands, that the word of God be not blasphemed.

If you believe you cannot go home and leave the market place where you earn part of the family income, read Proverbs 31, and ask yourself what skills you have which you can market from home. Many ladies these days are working from home. You also need to read the item below on The American Dream.

Do your kids know that Daddy is in command in your home? If you have been stepping between your kids and their father, you are a wretched feminazi. Correct this at once, or you will have feminazi daughters just like you, and your sons will very likely become faggots.

I was away tuning pianos for our income. A famous Michigan Blue Norther blew in with a wall cloud made in Hell. I had a garden planted in which I covered the rows with black plastic and planted through holes in the plastic. The storm hit with furry, and as the family watch, the black plastic was lifted and came down covering the new small plants. As soon as the storm passed, the sun came out, and my wife panicked. The black plastic was now covering the plants and would soon fry them. She told our four kids to come help her get the plastic back over the plants and replace the dirt that held the edges of the plastic down. The kids did exactly what they were told, and when I got home the garden looked exactly the way it did when I left that morning. Mommy was second in command, but the kids knew she was asking them to do exactly what I would have done. Any kid who tried to get out of helping then would have been in serious trouble with me when I got home later.

The chain of command needs to be in place at all times in your home. When I was out earning income during the day, my kids knew that Mom was the absolute ruler of their lives. But, when I returned home, my wife made sure to give that authority back to me. And, even when I was out of the home for some reason, the kids knew that if they sassed or rebelled against Mom, Dad would consider that high treason and mutiny and lay on a very severe punishment. If my kids ever saw me in a state of wrath, it was when they gave my wife a miserable day. This is something husbands need to put in place with severe authority. It shows the kids how a Bible based home functions.

When I was growing up, if I asked my Mom for permission to do something, and she said "no," that was final. If I went to my Dad later and asked him the same thing, even if he said "yes," when Dad found out I had double teamed Mom, I got a thrashing with Dad's belt.

But, all of this order cannot prosper in the biblical model with both parents out working all day long. Mommy has to be at home, and not just until the kids are teen agers. God simply wants wives to keep the home, not manage Human Resources for Dell, or accounting for some super market.

Lady, if the above admonition is disgusting and revolting to you, you are possessed of devils. You will have nothing but sorrow and mayhem the rest of your life, and you may drive your husband to do something desperate to escape from your bitchy ways. Click out of here now. There is no hope for you.

HERE IS A SONG FOR YOU
There will be no bitchy Jezebel in Heaven nagging Jesus and the saints. There is NO reason to believe you are born again if you are a Jezebel.

DOES THIS SONG DESCRIBE YOUR HUSBAND
If he is still alive, and if he doesn't pray anymore, lady, you need to be born again. A truly Christian woman does not do this to her husband. You win for now, but you will burn in Hell. How can I be so sure of that? Answer: If you cannot submit to your husband, you sure are not submitting to Jesus Christ.

If you do not like the ongoing feminazi attack on men, SPEAK OUT LIKE THIS LADY

How to become a help meet to a manly man:

1. If your church has a sissy pastor who is managed by his wife or church woman, tell your husband, "Dear, please find another church for us to attend. This pastor is a sissy, and I don't want my son believing in the Jesus this wimp preaches. I will go where ever you decide, but please deliver us from this wimp." Or, something like that in your own words. You very likely will learn that your husband is also fed up with the cur dog preacher.

2. Start learning ways to make your man feel manly. Change the light bulb in the lamp beside his big chair to an old style incandescent type. Put a few drops of your perfume, the one that turns him on, on the bulb, and see what happens this evening. You need to wake up this pretty poodle and take him back to his original purpose- the hunter. And YOU are supposed to be the one who is hunted rather than the manager of this marriage.

3. Write a suggestive short note and drop it into his lunch, and add a few drops of that famous perfume. Sexually, your husband NEEDS to be turned on just as badly as you do. You have been lied to by being told men turn on instantly, while women need to be turned on slowly.

The lion has a gland in the top of his mouth called a Jacobson's gland. When the lion is mating, and you see him grimace and open his mouth all puckered up, he is actually tasting the lioness via her scent. Do you even know all the erogenous spots on a man's body? If your husband is not able to finish in bed, YOU may be the problem. Are you making sex a reward to your husband for pampering you and being a "nice guy"? That is wicked. How is a man supposed to get sexually aroused when it is all a reward for being a ladylike male? I have heard reports that most professional woman today give sex only as a reward for their husband making them the boss of the home. Did you marry a eunuch? If not, stop trying to make him into one. Maybe it is time to do a little Googling on how to turn on your husband.

4. Stop the inquisitions. Instead of asking your husband if he was the one who moved some object, tell him you lost it and cannot find it. He will remember at once where he put it, and he will become a problem solver, something men love to do. Instead, you ask him the question, and you set him up to become your naughty boy for messing up your world. Stop the accusations, and ask more questions.

5. Learn to agree with your husband when he decides on something. When you come up with issues, he soon learns that, in order to keep you happy, he must let you give the final verdict on everything. If your husband frequently asks what you think about something, but he seldom declares how things will be, you are in deep trouble. You do not have a manly man. You have a nice guy, and nice guys finish last. YOU need to be the one to ask for advice, and whatever he says, go with it. Do you love your husband enough to let him be wrong? You KNOW that you are wrong at times. And, when your pastor teaches some biblical truth, and your husband disagrees with the pastor's interpretation of Scripture, SHUT YOUR MOUTH. If it is all that important the Holy Spirit will teach your husband. Never take your pastor's side against your husband. Indeed, never take any man's side against your husband.

There is a huge difference between giving your opinion and giving your man instructions and commands. You may know about something he is not aware of. So, when you give your opinion, shut up and let him decide what to do with your opinion. And, if he decides to do something else, help him do it the best you can. Your husband answers to God, not you, for his actions. This is because God placed him in authority over the home, and that includes YOU. Another way to say this is, give information, not demands. Information may help, while demands destroy the man. When your husband tries to pass off a decision to you to make, put your hands under your legs, sitting down, and tell him you want him to decide for you. I mean the hands placement literally. This action is submissive, and it forces you to keep still and wait for him to act. Nothing screams "feminazi" like flailing hands in agitation.

6. When your husband yells, "Hey, watch this....." DO NOT start whining about being careful or telling him he will hurt himself. Your son needs to see his Daddy get a little Rambo-like once in a while. If you think you need to protect your son from your husband, you are a wretched nag. You do not deserve a husband or a son. And, I say that, as always, in all good Christian charity.

Also, when men and ladies are fellowshipping at church, or in the extended family, STOP those wretched statements, "That's just like a man," or just the one word barked in total frustration, "MEN!!!!" If you don't know how to laugh when the men tell lady-driver jokes, keep your demonic sassy little princess mouth shut about men when other ladies are present. That sort of thing is classic feminazi hate speech. It should never be coming from you.

7. If your husband tells you he is going to spend some time, like go hunting or fishing, with some other men, show that you like that idea. DO NOT BRING UP SOMETHING THAT NEEDS TO BE DONE AROUND THE HOME. For his birthday, buy him man stuff. Shop at Bass Pro or Cabelas for that. Also, encourage him to take your son along on his man adventures if he is going alone. Do not impose your son into a group of your husband's male friends. Let your husband do that.

Here is an idea. Your husband is the defender of your home. Buy him a laser sight for his hand gun. He will get a real male rush out of that, and he will be a better shot and defender of YOU. Tell the clerk at Bass Pro the make of your husband's gun so you get the right thing. Even better, ask your husband to teach you how to use a hand gun. Feminazis are famously gun haters, at least until some man saves them from being raped by pulling a gun on the offender.

8. Gender equality does not exist. God created men and woman to be different. As the French say, "Viva la Différence." Equality be damned. "Marriage is a 50 / 50 proposition" is a blasted lie. Marriage is a 100% / 100% proposition. Stop assuming he knows it, and tell him regularly that you are still delighted that he owns you. What you get back from him for doing this I cannot describe here in case children might read this.

9. Is your husband like Jesus? If not, why not? It could be that he has lost spiritual victory, and that is what your pastor will tell you. But, it could also be that the reason your husband is not like Jesus is because you have a twisted and sissified version of Jesus as your male model. Is your Jesus "gentle, meek, and mild"? If so, and if your husband still has male traits showing, you are judging your husband deficient because of your own sissified image of Jesus. I will solve that for you. Read through the Gospels in your quiet time, all four Gospels. Look for the emotions and manly actions of Jesus. You will soon find traits in Jesus that you soundly disapprove of in men, especially in your husband. EXAMPLE: If your husband cut a fruit tree down because it stopped giving fruit, would you whine and scold him? "What a lovely tree, and you destroyed it." That is exactly what Jesus did in Matthew 21:18-22 when he cursed a fig tree which did not bear fruit, and it died. If you want a man with the tenderness of Jesus, you MUST also take your man with the manliness of Jesus. Indeed, you must give him a hug when he does something manly.

10. When your husband does do something tender, do you see him as a nice man, or do you see his tenderness as manly. Jesus wept. He wept because death had robbed him of his friend Lazarus. He wept because death had to be the end of life since Adam sinned. Jesus did not plan on death in the creation. Death came, and a real man weeps at death. So, the manly Jesus joined in for a few minutes and wept with those who wept. Then, Jesus the Son of Man, roared, "Lazarus, come forth." Jesus wanted his man friend back, and he suspended the rules of sin and death because he could.

When a man lives out the following suggestions, he is being manly, not a "nice guy." If you wanted a nice guy when you got married, you should have gone looking for a man at a feminist rally. Those pansies are milque toast slobs who have no zeal for the following male traits.

Romans 12:10 Be kindly affectioned one to another with brotherly love; in honour preferring one another;
11 Not slothful in business; fervent in spirit; serving the Lord;
12 Rejoicing in hope; patient in tribulation; continuing instant in prayer;
13 Distributing to the necessity of saints; given to hospitality.
14 Bless them which persecute you: bless, and curse not.
15 Rejoice with them that do rejoice, and weep with them that weep.
16 Be of the same mind one toward another. Mind not high things, but condescend to men of low estate. Be not wise in your own conceits.

You are sitting in a restaurant, and a Mom and her kids are at a nearby table. The Mom is raging at her young son, and she is saying treacherous things to him, making threats that you know very well she has made a thousand times and will never carry out. The kid is clearly suffering from the lack of a Daddy, and the kid is doing everything possible to be rotten. You look at your husband, and he has tears in his eyes. He then says, "Dear God, please take that little boy in death so that he never reaches the age of accountability. Otherwise that woman will make sure he goes to Hell." What do you think of your man right then? Tender? Oh yes, lady..... look at the tears in his eyes. Manly? Oh yes again. He has invoked a Bible truth that would solve the kid's problem and send him straight to Jesus..... by death. Are you proud of your man?

And, a word to grandma and aunty: When you have your grandson or nephew with you, does Grandpa get to spend time with him doing man things? If you dominate your grandson or nephew and keep him away from grandpa or uncle, you are robbing that boy of seeing and hearing about the old ways of men long ago. Maybe your grandson's Daddy does not know how to make a whistle from a stick, but grandpa does. Maybe Daddy is not much of a fisherman, but uncle is. Get out of the way, dear lady, and let the MAN do his thing with that boy.

Every boy goes into a phase where he is between manhood and childhood. It is time to put away childish things and become a man. A mother cannot do that for the boy. It takes a man to make a man. And, if you threw your husband away, your son is doomed to be a sissy boy. The only solution at this point is a godly surrogate Dad, and they are extremely hard to find.

My Dad's father died when my Dad was in ninth grade. Down the block lived Bill Linscheid and his family. Bill zeroed in on my Dad and became like a father to my Dad. Several years later, my Dad got to know Estel Blair, a godly man who invited my Dad to come over to his home where he did auto repair in his garage. Estel also became like a father to my Dad. Without those two men, I fear my Dad might have become a total loser.

My Dad ended up dropping out of school to go to work to make house payments for his mother. It was the Great Depression. He worked on the WPA on the Little Tujunga Dam north of LA. The only job left was on the "Mexican drag line." That was a gang of Mexicans who chipped granite all day in the sun with picks until it was level and ready to pour concrete. The first day my Dad went home with his fingers swollen so badly that he could not close them. But, he went back to work the next day. The Mexicans had never had a Gringo (Anglo) come back the second day to their drag line, and they took a real affection to my Dad. If he got over heated, they hid him so that the boss would not see him resting. They brought my Dad chili peppers to go with his lunch. A young man has to be with manly men to become a real man. My Dad had no choice. He had to become a man in short order. His father had spent a lot of time with my Dad who was the youngest, and the men God provided after his father died helped finish the job. My Dad loved his Dad, but he later said that if God had not taken his unsaved Dad and given him Christian men to mentor him, he might not have become a born again Christian.

So, God can find your boy a surrogate father too.

As I said, lady, if you threw your husband away, you have a serious problem if you have a son. You need to get busy and find a godly man to help that boy. Be very careful though. That man better be like Jesus..... tender and manly. If you shelter your son, he will very likely grow up to be a queer or criminal. He needs a man of God. And, whatever you do, do not hand your son over to your pastor. Ninety percent of modern pastors are ladylike men, and they will not take the time to really be a Dad to your son. Some modern pastors are also sodomites and pedophiles.

SOME WAYS TO DESTROY YOUR MARRIAGE

A SONG TO TEXT TO YOUR HUSBAND

THIS ONE IS A KILLER, DEAR LADY
HOW TO FIND A WIFE FOR YOU WUSSY FEMINIZED MEN
This is a guide to finding a wife during your Third Journey of manhood. This kind of woman will take you and make you into a totally prissy sissy cur dog. If you are a manly man, and you want to stay that way, figure out the opposite of every one of these rules.

1. Find a bossy woman because they are also bossy in the bedroom and will demand and give you hot sex.
This will suit you best if you were pampered by your Mother and avoided by your Father.

2. Make sure your future wife appears to have her life totally well organized.
You must believe her propaganda that she is a rising star and will make you famous.

3. When you assert yourself, make sure she always slaps you down and out performs you every time.
You must rejoice that this woman is far more successful than you are.

4. Learn to look forward to being insulted and mocked by this woman.
If you do not love to be abused by women, you will never be a successful sissy man.

5. Understand that you must always be second in command, and maybe third if her mother is present.
This is because women today always wear the pants in every relationship with men.

6. This woman must remind you of your possessive nagging mother and the way she treated your father.
A true sissy man looks forward to a long life of being nagged and nannied by women.

7. Never forget that a really witchy woman, once you are married, will make you famous.
You will never please her, so as you try harder and harder to pamper her, your friends will admire your efforts.

8. This woman never cries, but she makes other women cry.
If anyone cries in this relationship, it must be you.

9. The more this woman snubs and deters you, the harder you must try to please her.
When she sends you an insulting meme or text message, beg her to go out to dinner with you.

10. Believe it..... This woman's self-confidence proves she is a totally balanced and loving woman.
Believe it..... This woman's ego mania proves she is very sexy.

11. You need to understand that the more desperate you look for this woman, the more manly you look.
This will cause you to look like a stalker which will impress your other sissy male friends.

12. Never see this woman as a girl. She is a WOMAN and a TOUGH MAMA.
Your other male friends may tell you she is witchy. Do not believe it. She is just being open and honest with you.

13. In every confusing issue in life, this woman must be the type who knows exactly what you should do next.
You are much too nice and dumb to make tough decisions. Someone may not like you for that. Let your woman make the decisions. She is a jackboot mama who does not care what people think about her.

14. No matter how hard she tries to get rid of you, never abandon the chase. Whatever you do, never have anything to do with a woman who chases YOU.
You need to understand that she secretly likes to be chased. So, never give up unless she sends you a restraining order.

15. Never say NO to this woman.
If you say NO to her, she will drop you like a hot potato. She NEEDS you to always say YES to her.

16. Never ask her for anything, and expect nothing.
This is because this woman is totally preoccupied with herself and has no time to do anything for you. If you marry her, you will find that the only sex you have will be masturbation. This is what you deserve as a sissy.

17. Opposites attract.
This is because you see many strong qualities in the woman (which are really nothing but brutal meanness), and in your sissy deluded state of mind you see yourself as a big nothing in need of her strengths to make it through life.

18. When the woman indicates she does not want to be spoiled, she is lying. This means she loves it, and you should try harder.
She will appear to be a boss lady jackboot who treats herself well. Everything you buy or bring her will be tossed in the corner and belittled. Just keep trying.

19. Once in a long while this woman will be nice to you. This means she really likes you.
On those rare occasions when she compliments you, it will feel like Christmas morning because she usually insults you.

20. She will tell you often that she wants to be alone. Never believe this. Keep trying to butt in and surprise her.
If you ever start letting her have personal time alone, she may get bored with you and run you off.

21. She pretends to have her career in top priority. Don't you believe it. She really looks forward to every time you interrupt her.
This may be confusing, but it is normal. Women always pretend to be self-centered and need you to desperately overwhelm them with your presence.

22. Never be tempted to look at a nice ladylike girl. You need the challenge of winning a jackboot mama.
Your nanny woman may be disgusting and cruel at times, but that makes her far more interesting and fun.

23. If you were rejected by girls in High School, try to find women who reminds you of those girls long ago.
Do you remember that mean hot sexy girl in High School who wouldn't give you the time of day? If you win this present version of that hot girl long ago, you will have a fantastic wife.

24. When this woman says witchy things about you, and belittles the nice things you do for her, you need to understand that she only does that to flirt with you. Take it all in good humor.
Always laugh at every stupid thing this woman says, even if you don't get the joke.

Follow these twenty four steps to a relationship with a woman, and you will be the most hen pecked sissified lap dog in town. Your whole life will be one long series of efforts to be manly while being told you are a jerk for even trying. Here is your woman as seen by King David in the Bible.

Proverbs 27:15 A continual dropping in a very rainy day and a contentious woman are alike.
16 Whosoever hideth her hideth the wind, and the ointment of his right hand, which bewrayeth itself.

Never conceal this great woman who rules your soul and spirit. Tell all your manly friends what a great wife you have. They will be amazed at your ability to believe you are happy.

Finally, do put a divorce attorney on retainer. Also, start a secret savings account in some bank so you have something left to live on after the divorce.
THE WORK PLACE AND GENDER ROLES IN MARRIAGE
LEVELING OF GENDER ROLES IN THE WORK PLACE

Two factors are working against a marriage when both husband and wife go to work outside the home.

First, the ongoing political correctness terrorist attack on sanity and godliness will praise you for sending your wife out to work. The feminist movement demands that you do this. The man who wants his wife at home is declared to be a tyrant and criminal. Furthermore, society, the media, and Hollywood have been conditioning the wife since she was a small child to believe she deserves a career and is as good as any man at any job.

Secondly, every company out there believes that leveling men and woman as to communication and performance will result in the most profit. This is a total lie of course. A smart company will hire women to be feminine and make profit from their natural God given intuitive instincts, while they hire men to be calculating and make conquests and acquisitions. But, you have never heard of such a company.

So, when you men deal with a woman at your work place, you soon learn to be very cautious and restrained when you have to tell her something that will imply that she has made a mistake or lacks knowledge. If you talk to her like you talk to men, she could soon be sitting in a corner in tears. She may also go to Human Resources and file a complaint on you. If she cries at HR, it will always be assumed that you are a bully and in need of sensitivity training. There goes a whole day watching videos on being a nice man, right?

On the other hand, the wife goes to work and soon learns she must force herself to be manly and sublimate her emotions. She finds that, in order to survive, she must be vicious with other woman who compete with her. She also finds that she must project mannish traits when among the men in order to hold her ground and get promotions.

So, the husband goes all day wussying down to women, even though in real life he may be very masculine. The wife goes all day pushing herself up into the male world, using jackboot tricks to keep traction in the team, even though she too has feminine instincts when away from work. All this forcing of another persona is done in order to level genders to pander to company policy and political correctness.

Then, Mommy and Daddy come home from work. Mommy walks into the house, and she finds Daddy slouched in his big chair trying to unwind. "When are you going to fix that garage door, Bill?" No kiss, no greeting, just market place bawdy meanness that she had to use to survive all day at work. Bill, still in a feminized mental state from the work place says, "You are so right my dear. I am sorry I let you down." Thus, the man lays there in the corner, like a cur dog, peeing on himself. If the wife is typical of most modern women, she will soon be mannish all day long and never notice what it is doing to her husband. This is because society encourages her to be a jackboot monster.

If this wife had stayed at home, as the Bible commands, this scene in the late afternoon would be entirely different:

Titus 2:3 The aged women likewise, that they be in behaviour as becometh holiness, not false accusers, not given to much wine, teachers of good things;
4 That they may teach the young women to be sober, to love their husbands, to love their children,
5 To be discreet, chaste, keepers at home, good, obedient to their own husbands, that the word of God be not blasphemed.

Let's rerun the scene above again.

Bill comes home, and he is agitated. He is sick of pampering fluffy headed females who are always on the verge of an emotional explosion, and he feels like a sissy. He walks into the house, and there is his pretty wife, freshened up, and holding a cup of coffee for him. She knows how he struggles at work, and because she is the expert in the marriage at dealing with emotions, she knows exactly what he needs. Before long, Bill has settled down, and he looks at his wife, and he is stirred in a manly way to cherish this special lady, and if she did it right, he is thinking even more manly thoughts for later in the evening.

Now, THAT is the way for a man to come home. And, from observation in many homes over my lifetime, I KNOW that the stay at home wife is a lot happier than the working wife. How can one spouse help the other unwind if both the husband and wife are deprogramming at the same time? And, Lord have mercy on the cat.

FEMINAZI STRATEGIES TO TAKE CONTROL ARE SUBTLE, BUT THEY ARE WAR

THE SEDUCTION OF WOMEN
IN THE WORK PLACE

When a wife leaves the headship of her husband to go into the market place and "have my career," she ends up, more often than not, under a new head, her boss. At home, she may be under the headship of her husband, but at work a second man has the headship over her. The second man may be a perfect gentleman and seem to give no offense. But, the order of God has been willfully trashed.

Ephesians 5:23 For the husband is the head of the wife, even as Christ is the head of the church: and he is the saviour of the body.

When a wife violates this, even with the permission of her sissy husband, she is putting herself in the place of temptation. It is even worse if the wife is a feminazi and has reduced her husband to a wussy wimp. She soon craves a real man, and not wanting to admit her evil sin of destroying her husband, she turns to some Casanova at work to find manly attention. Soon afterward, there comes the divorce.

To you wives I suggest that when you go forth into the market place to compete with men, you are willingly going forth to hustle. The need for your dream toys and over sized house are used as the excuse to do this. Someone has to make the payments, right? When you willfully disobey God's Word, as in the verse above, you are voting to destroy your marriage, and the world will happily help you do it.

Don Juan is waiting to give you the manly attention you crave. And, it would never have come to this if you were not a feminazi trying to turn your husband into a domestic slave.

The solution, lady, is for you to go home. Find something you can do to earn income while staying at home. If you are smart enough to go hustle income in the market place outside the home, there are jobs you can get which allow you to work at home. You may also have to tell your husband that you are willing to reduce your version of the American Dream and live on less.

So, the next time you do that junior executive mean mamma strut into the office, understand please..... God is not going to let you go unpunished for violating his order which he gave you in the Bible. If he does not punish you, that means you are not born again.

Hebrews 12:6 For whom the Lord loveth he chasteneth, and scourgeth every son whom he receiveth.

That verse applies to God's daughters also.

THE AMERICAN DREAM VERSUS THE PROVERBS 31 WIFE

She was hard to find in Solomon's day:

Proverbs 31:10 Who can find a virtuous woman? for her price is far above rubies.

The solution to the feminazi mentality, that women need to leave the home and prove they are as good as men, is for wives to be good at what God gave them as a life calling. This text below is in total violent disagreement with modern culture and social philosophy in America and most of the rest of the world.

Proverbs 31:10 Who can find a virtuous woman? for her price is far above rubies.
11 The heart of her husband doth safely trust in her, so that he shall have no need of spoil.
12 She will do him good and not evil all the days of her life.
13 She seeketh wool, and flax, and worketh willingly with her hands.
14 She is like the merchants' ships; she bringeth her food from afar.
15 She riseth also while it is yet night, and giveth meat to her household, and a portion to her maidens.
16 She considereth a field, and buyeth it: with the fruit of her hands she planteth a vineyard.
17 She girdeth her loins with strength, and strengtheneth her arms.
18 She perceiveth that her merchandise is good: her candle goeth not out by night.
19 She layeth her hands to the spindle, and her hands hold the distaff.
20 She stretcheth out her hand to the poor; yea, she reacheth forth her hands to the needy.
21 She is not afraid of the snow for her household: for all her household are clothed with scarlet.
22 She maketh herself coverings of tapestry; her clothing is silk and purple.
23 Her husband is known in the gates, when he sitteth among the elders of the land.
24 She maketh fine linen, and selleth it; and delivereth girdles unto the merchant.
25 Strength and honour are her clothing; and she shall rejoice in time to come.
26 She openeth her mouth with wisdom; and in her tongue is the law of kindness.
27 She looketh well to the ways of her household, and eateth not the bread of idleness.
28 Her children arise up, and call her blessed; her husband also, and he praiseth her.
29 Many daughters have done virtuously, but thou excellest them all.
30 Favour is deceitful, and beauty is vain: but a woman that feareth the LORD, she shall be praised.
31 Give her of the fruit of her hands; and let her own works praise her in the gates.

Sir, as to verse 11-12, you cannot be sure your wife is faithful to you if you approve of her going into the market place to work under the headship of other men. If, indeed, you found yourself a lovely woman, there is a 100% chance some man where she works would love to lay her. If for no other reason, he knows she is a Christian and probably does not have AIDS. So, your wife will be regularly targeted for seduction. How will you defend her? You sent her out the door and put her on display for the world to lust after. When you find out there is another man, sir, you need to understand that you are no better than some downtown Mack Daddy vamping his hookers on the street corner.

The rest of the text above is all about the things this wife does to feed and clothe the family, and in her spare time she makes products she can sell in the city. You will note that she goes afar to find good things for the home, and you will see that she sells waist bands to the merchants. That is true enough, but she does not come under the headship of anyone but her husband. THAT IS THE ISSUE.

This family lives on what income the husband can make, and the wife adds value to the process so that there is extra income to help keep life prosperous. The American Dream is the main factor in destroying homes and marriages today. A young couple get married, and they at once insist that they have the same size home their parents now have, and they must have two late model cars just like their parents. The corporate world adds gasoline to this fire by spending trillions of dollars doing one thing..... they convince you, by media propaganda and advertising, that you do not have enough. We are all suckers for this to some degree, and you in particular need to reject the lust for more stuff and bigger palaces.

If it meant your wife could keep her home in the Proverbs 31 model, sir, would you down size your world? It all comes down to what is more important in your life, your wife or your stuff.

Many years ago, newly weds started out small, renting an apartment. They soon had a child, and the wife stayed home to raise the child. Over the years, the husband got employment improvements, income increased, and in their 40s they were able to move into a larger home. Long ago, starting out marriage in a rented apartment was not considered dishonorable. Today, apartment living is thought to represent failure and poverty.

So, do you, sir, want to keep your wife you love while you live in a single wide manufactured home, or will you send her out to work so you can have a 3000 square foot home and watch some dude steal her from you?

UNHAPPY ENDING AND HOW TO DEAL WITH IT

Giving counsel on how to deal with social and marriage disasters is perilous to say he least. So, the following is based on the disasters I have witnessed over the years. I will tell you what I think might solve your situation, but I cannot promise anything. When a husband and / or wife decide to rebel against the Word of God, there is no solution that can be offered except total repentance. Short of that, there is no hope for the marriage.

When you finally realize that your wife loves her job more than she loves you, you must take action at once. You will have to confront her on the issue.

You first have to convince her that you still love her like you always did. This may require some stealth, using methods you used to court her long ago.

Next, you need to ask her if she loves you more than she loves her job. This may result in a crying spell in which she tries to drive you away from the topic by being emotional. Reject this lovingly. Tell her you no longer feel like you are first in her life. If the physical side of marriage has died, talk about this. But stress the lack of tenderness you once saw in her.

If she rejects your effort to communicate, tell her she is going to soon find another man at work and eventually she will want to divorce you. Tell her that is the well known pattern when a woman falls in love with work and out of love with her husband.

End the conversation by telling her you still love her like you always did. The next day, send her roses at work. Make sure they are red. After a couple of weeks, if you see no encouraging response in her toward you, send her yellow roses at work. That will get you a verdict. Maybe there is a song you could send her on her phone, LIKE THIS.

And, you must go for a verdict. Putting this off will only leave your wife to become more set in her ways. Do not nag and brow beat her, but you need to deal with this NOW before she gets it into her mind to start hustling some masculine man at work.

If you have also become a sissy man, which is the main topic in this article, you need to be doing manly things to attract her back to you. You also need to reject her nagging and feminist actions toward you. God made her to be attracted to manliness, and you need to bring her on home emotionally.

Finally, you, my man, need to have a plan to cut back on your version of the American Dream so that you can afford to bring your wife home. If she comes home, and it is clear you will be under water financially, she will panic. She has to have the real promise from you that you will change your way of life to keep her. If you will not do that, you deserve all the Hell you get.

So, tell me, mister, what is it in YOUR life that you love more than your wife? What will you give up to keep her?
MESSAGE TO PASTORS WHO NEED MEN IN THEIR CHURCH
This will be a discussion of feminism in the local church and how to totally squelch it and how to build up manly men.

WATCH THESE VIDEOS

THE RED PILL By CASSIE JAYE - Watch free on Amazon Prime
You must find this online and watch it. This lady who produced it was a doctrinaire feminist. She decided to do a film on men, and what she learned caused her to do a 180 degree and show how men are being abused and feminized. But, you will have to process the information for yourself to learn what the problem is.

HERE IS STEFAN MOLYNEUX INTERVIEWING THE PRODUCER OF THE RED PILL, CASSIE JAYE

Feminism is not found in the Bible. In the Bible both men and woman are seen living in victory and pleasing to God, while in contrasting Bible texts they are both seen as living wickedly. A bawdy Jezebel woman goes to the extreme of dominating her husband until the man is a whipped sissy and emotionally limping on both legs. On the other extreme we have the Patriarchy Movement man who has made his wife into a domestic slave who grovels at his feet in pitiful servitude. Both are wicked, and if you do nothing about these extremes, when you see them, you ought to be horse whipped. You are a sniveling wimp, not a pastor in the Lord's Church.

Both Feminazi women and Patriarchal men have listened to you preach. If you leave no room in your congregation for disagreement with your teaching, and if you tell them, "It is my way or the highway," this is the temperament the feminazi has picked up and is using on her husband. Or, the tyrant husband is using this mindset on his wife. You are teaching as if you are the only source of truth in the world, and you are making your people intolerant of other Christians who disagree with them. You, sir, are NOT the final authority, and if you think you are, I will do my best to destroy you. How can you be born again?

Thus.....

1. Teach the doctrine of marriage as God gave it to us. Start with Adam and Eve, move on to Abraham, and then to Song of Solomon, and finally to Paul's teachings on how husbands should treat their wives and how wives should respond to their husbands. NEVER use a feminist concept to embellish a Bible truth..... NEVER. And, preacher, when you get to Song of Solomon, ask yourself if YOU are totally ravished by YOUR wife. 1 Peter 5:3 Neither as being lords over God's heritage, but being ensamples to the flock. Are you and your wife ensamples of Solomon and the Shulimite? When you walk into the room following your wife, do the saints see a wife who is followed by a man who dressed for his wife?

2. Watch for feminized teaching in Sunday School, especially printed quarterlies or hand outs, which carry a women's rights message. Examine the activities in Sunday School classes. Are there manly activities for the boys? Watch for feminazi teen age girls in the youth group. Banish them at all costs. Likewise, banish over sexed hustler boys.

3. Make it very clear at all times that men in the local church lead and do all the teaching. If there is no man to lead the choir, you don't need one so badly that you let a woman lead it. Prepare boys for this role in later life. NEVER allow a woman to be Sunday School Superintendent. Never let a woman teach men above age twelve. Never let a woman sit in on church board meetings for any reason. Gather any information you need from a woman before your meetings. If you have deacons whom you know are being managed by their wives, put those deacons off of he church board. If the man or his nanny wife complain, run them off.

4. Preach: 1 Peter 3:7 Likewise, ye husbands, dwell with them according to knowledge, giving honour unto the wife, as unto the weaker vessel, and as being heirs together of the grace of life; that your prayers be not hindered. Make sure that your men hold the women in the church as precious and special. This must NEVER evolve into teaching that the women have special rights or are equal with men. Equality in the Bible is only used once, and that is in regard to giving to the needs of the saints. Nowhere does the Bible teach that men and women are to be regarded or measured in terms of equality.

5. This extends on number 4. Christians do not have any rights. Christians have a duty to God and responsibilities to their fellow believers. No one in Christ's Church is entitled to anything. Hebrews 10:24 And let us consider one another to provoke unto love and to good works: For marriage purposes, there are ownership rights though. A husband must make sure his wife owns his penis and balls, and the wife must make sure her husband owns her breasts and vagina. Now, go preach THAT, sir, and you will have a lot less marriage counseling to do.

6. When you hear a woman saying anything in a church gathering, in any situation, that is clearly based in a women's rights context, butt right in, and stop that woman at once. Tell her that Bible believing woman do not define themselves as having rights. If you get kick back from the woman, do not put her under church discipline. That will simply empower her to attack you. Run her off at once.

7. Watch for men being abused. If a man shows he has been abused by a woman, especially his wife, call them both into you office, and tell them that if either of them continue to abuse each other, they will be run off, no second chance. Spend time with the man so that the wife knows you are in communication with him. Ask your wife to watch for women being abused by their husbands, and deal with it with the same godly rebuke.

8. Teach your youth to be what their gender is. Sassy girls need to be slapped down by your wife. Overly macho boys need to be rebuked for pretending to be a junk yard dog man. Shame them, and if that does not work, run them off. A feminazi teenage girl is as deadly in the local church as is a Casanova boy.

9. Whenever the question of divorce comes up, NEVER approve of it, no matter what the issue is. Separation may be possible, but never divorce. When you facilitate a divorce you are destroying a man. Assisting in divorce is child abuse to the children.

10. Spend time with your men between Sundays. Build them up in the Lord with manly activity, and that is more than visitation and handing out tracts. Go fishing and hunting with your men. Run to auctions. Go to rodeos. Go to ball games. Go to gun shows. Go to drag races and NASCAR races. And, encourage them to bring their sons along. If you are too busy to do man things with your men, you should go and sell insurance. You are a loser. Jesus is your example. He chose twelve men to spend his life with, and he saved the best and most personal teachings for them. He always had a group of women hanging on nearby, but the choice things were for the men. If this does not fit your personality, you are a sissy lady man and not a pastor of Jesus Christ. Be very sure your married men understand that they are their wife's and kids' pastor, not you. Violate this, and all your men will become sissies and pansies as they sit back and assume you will do it for them. Just between you and me, preacher, we know that when you claim to be the pastor of women in the church, you are getting ready to start a harem made of those women, you dog.

11. Teach your men to avoid feminist women anywhere they find them. Men need to turn and walk away from feminists. Virtually anything a man says to a feminist can be used against him. In the work place, where it cannot be avoided, men should be formal and brief. Men should never be alone with a woman under any circumstances. Teach your men to be very cautious with new women to your church gatherings. This protocol is based on the fact that we are at war. Men are not at war against women, but women are at war against men. Simply practice the art of not engaging in battle.

12. Cultivate a special relationship between older spiritually mature women in your assembly and the younger women and girls. Use these older women to deal with issues women have. NEVER counsel a woman yourself. NEVER, NEVER, NEVER.

13. Your preaching has to be like Jesus' teaching if you want men to come back to church.

First, You must read the Word of God distinctly, and not just one verse. You are not the main event during a preaching / teaching event. The Lord Jesus Christ is the one to be exalted. Read the Word distinctly. I suggest you adopt a tactic used by many Black preachers. Appoint a few young men to be readers. They must be bright and articulate and have a clean testimony. Let them do the Bible reading. Even proof texts along the way could be read by them. You will need to give them a list of texts you plan to use. Some of you four flushers read a starting text, and then you pour out blather and bluster with no follow up Bible texts. You are a proud fool, sir. Isaiah 28:10 For precept must be upon precept, precept upon precept; line upon line, line upon line; here a little, and there a little:

Second, explain what the text means by what it says. This is also called exposition. Some of you believe you are communicating because some deacon yells, "AMEN" every time you take a breath. I have seen these deacons, and they are usually the dumbest lunk heads in the congregation.

Third, tell stories. The Bible calls them parables. Jesus chose twelve men to be close to him and stay with him for the duration of his ministry. Here is the standard: Mark 4:34 But without a parable spake he not unto them: and when they were alone, he expounded all things to his disciples.

You will soon learn whether or not you have mastered this preaching technique. The men will start coming more faithfully, and they will start telling you about something in the community or on the Internet which reminded them of a sermon you preached. Sometimes the men will ask you to explain something you said in a sermon. This happened to Jesus all the time. The disciples would ask him why he said something, and Jesus ended up giving the choicest teachings to his inner circle of men.

If you are obsessed with your own ideas, or if you are all exposition and no parables, you are in open rebellion against Jesus Christ. Why do I say such a brash thing? Answer: Men related to stories, no..... men NEED stories. Go around to the barber shop, or the round table at the local cafe, where the men hang out. All you will hear is stories, fishing and hunting stories, and war stories. You will not bring men into your church until you follow the three steps I have just given you.

14. Put your men to work. And, I do not mean make slaves of them to your personal list of alleged "needs". Jesus said he would build his Church and the gates of Hell would not prevail against it. Matthew 16:18 And I say also unto thee, That thou art Peter, and upon this rock I will build my church; and the gates of hell shall not prevail against it. The Catholic Church claims this made Peter the first Pope. Peter never went to Rome. He ended up in Babylon. The point is, Peter was not Jesus, but since Jesus would return to Heaven and his Father, he would need help building his Church. Peter, and the other Apostles, did the manly labor for Jesus. Find ways to make your men into Peters who build the local church up in the community, and find things for them to do to strengthen the local church.

There is a boy with no Daddy. Here is a godly man who has raised a couple of very bright and manly sons. Put the two together. Of course, get Mommy's approval. Here is a class of third and fourth graders. There is a born again car salesman. Put them together. Here is a sissy girlie man who is being nannied by a overbearing wife. There is a deep eddy in the nearby river with northern pike in the bottom. Take him fishing, and talk man talk. Suggest you stop at the local cafe, and tell him the chili is great there. His nanny wife probably will not let him have anything with fat in it. Help him escape from his feminazi wife. This is called Asymmetrical Christian Warfare. And, if you do this, that is, build up the church using the men you have, the word will get around town about these men in your church. Other men will come running like bees to a flower garden.

15. Why do men like you, that is, if they do? Is it because you are a good old boy? Is it because they can understand your preaching, which they claim they could not with the last pastor? Is it because you show up at their home when they have something heavy to move? Is it because the sinner men at the local cafe now speak well of your church because they see men there? "They tell me that is a damn good preacher." Or, is it all of the above? Jesus was a good old boy. What did men do when they were with Jesus?

John 13:25 He then lying on Jesus' breast saith unto him, Lord, who is it?

John 21:20 Then Peter, turning about, seeth the disciple whom Jesus loved following; which also leaned on his breast at supper, and said, Lord, which is he that betrayeth thee?

John 12:1 Then Jesus six days before the passover came to Bethany, where Lazarus was which had been dead, whom he raised from the dead.
2 There they made him a supper; and Martha served: but Lazarus was one of them that sat at the table with him.

The men around Jesus were manly, but they bonded to Jesus. His disciples were with him almost 24/7 for three and a half years. Is it possible for God to be a good old boy? We call it "hanging out" today. Long ago in Galilee, men loved to hang out with Jesus. The fact that he was God in the flesh did not make them tremble and tip toe around. It made them want to get closer to him. Is that you, preacher? If not, what are you going to do about it? Maybe you need to take that pious three piece suit off once in a while and get dirty helping some man in your church paint his house or change the transmission in his car.

I pastored a church in the California High Desert long ago. I rode my bike to the Post Office to get the mail, and on the way I talked to people. I went to visit men in auto repair shops. I told them jokes and played tricks on them. I told one victim type joke and caught a very bright guy in the trick. He roared with laughter, and at once he went down the street and played the trick on a friend. I heard later that by the end of the week, nearly every man in town had been the victim of the story. And, they all knew it was the preacher who started it. I soon had many unsaved men friends in that town. How else will we get these men saved if we don't befriend them?

Luke 7:33 For John the Baptist came neither eating bread nor drinking wine; and ye say, He hath a devil.
34 The Son of man is come eating and drinking; and ye say, Behold a gluttonous man, and a winebibber, a friend of publicans and sinners!
35 But wisdom is justified of all her children.

How many sinners in your town consider you to be a good friend? If you don't have any, you are a failure by Jesus' standards.

Some preachers join the volunteer fire department. Great idea. I went to the Western Auto Store regularly, and the owner decided he liked me. He told me all the town gossip, and that gave me an edge over any other pastors in the area as to human needs. We fought to get the Coors beer truck run out of town on the town's annual picnic day. I went to school board meetings and spoke against immoral actions. I fought to get flood lights in the park, and that resulted in all the week end druggies fleeing to another city. I went to all the pancake breakfasts for causes. And, I stole the marijuana bongs from the dopers who hid them in the trees in the park. To the wicked in town I was a terrorist, and to the God fearing, I was a friend.

I also fed all the old weary men who rolled off of the freight trains that stopped in our town while the engineers made a shift change. I had a standing arrangement at the local cafe in which I would send a Ho-Bo to the cafe, and the owner would give him the special of the day. I would go by later and pay for it. Does your church have a modes fund you can use to help sinners in trouble? Do you use it on needy sinners or to take visiting evangelists to dinner?

I also threatened a few wandering faith healers that I would get the sheriff to lock them up if they ever came back to our town. I kid you not. And, I sat and talked for hours with old men who were lonely. A lot of these men did not come near our church, but many of these men thought I was pretty good anyway. This did result in men in the church being more faithful. One man who would only come to church dinners got saved after I left when his daughter confronted him for liking the preacher and the dinners but not the Savior. I also did substitute teaching in the local schools. This made me priceless contacts with boys and young men. I had a mob of teen age boys who liked to hang out at our picnic table after school. Of course, my wife's cookies helped. There were even occasions when young men asked my wife or me questions about life they did not want to ask their Mom or Dad.

And, these are my war stories. Do you have anything to talk about other than how many buses you have out rolling around Sunday morning? If you want REAL war stories to look back on when you are in your last journey of manhood, you better find the men in town and spend time with them. That is what Jesus did. Can you imagine Jesus buying forty camels and running them all over Galilee to pick up kids and bring them to the feeding of the 5000? Jesus attracted the men to come to the event, and he got the kids thrown in. One kid brought the lunch. Every sinner man in Galilee who saw Jesus pass by saw that he had a group of men closest to him. Please read that last sentence again, sir. If you are constantly surrounded by ladies, you are a sissy girlie preacher and in serious need of repentance.

1 Corinthians 9:19 For though I be free from all men, yet have I made myself servant unto all, that I might gain the more.
20 And unto the Jews I became as a Jew, that I might gain the Jews; to them that are under the law, as under the law, that I might gain them that are under the law;
21 To them that are without law, as without law, (being not without law to God, but under the law to Christ,) that I might gain them that are without law.
22 To the weak became I as weak, that I might gain the weak: I am made all things to all men, that I might by all means save some.
23 And this I do for the gospel's sake, that I might be partaker thereof with you.

Would you sit and listen to a Catholic priest complain about how his people are too superstitious, and would you show him sympathy? Or, would you at once put the hammer to him? "Father" R. did this one day when I went to visit him. He said he could not start the Sunday Mass service on time because the people all came in and wanted to kneel and pray to the statues of the saints around the walls. I suggested he preach longer so that they got out of church later. That way, in order to get out earlier they would have to skip the praying to the statues. He did what I suggested, and I later heard that he was preaching 45 minute homilies. The irony was, the people loved it, and his service attendance went up to standing room only. No Catholic anywhere in that part of Arizona had heard such preaching. I know, I know, he had a Catholic Bible. But, he used the Valera Spanish version which is nearly the best in Spanish. Every time I visited the priest, he had turned against another evil teaching of the Catholic Church, and he talked more and more about the Bible and Jesus. All things to all men means spending time with heretics and outlaws, that is, if they are moving closer to Jesus Christ as you befriend them.

16. Preach a short series on the Proverbs 31 wife. Show how she treated her husband and children, AND how they treated her. Suggest your young people start rising up and blessing their mother before dinner every evening. Suggest working wives find a way to work at home. Also, commend the older women who are godly TO THE CHURCH TO BE HONORED and let them do all the counseling of women and girls henceforth. Tell the young unmarried men that you expect them to look for a girl to marry who was raised by a Proverbs 31 mother.

17. Finally, I can assure you that you do not know what your church attenders needs. This is because you are collecting the wrong data on which to base your ministry and Bible teaching. There are two ways your people determine what they need.

Either they grab all the coveted items off of the hooks in their brain and make a list to send to their Santa Clause god.....

Or, they have been in he Word personally, and they grab all the needs they feel God should take charge of and transform them by the renewing of their minds.

If you knew your people, especially your men, better, you would know what to preach on. The point is, WHAT DO YOU THINK YOU NEED? If you make a list of lusts you got from your unrighteous flesh, you will come up with all the things jackboot Baptist preachers brag about..... better attendance, better tithing, slavish submission to your authority, eagerness of the people to help around the church, and so forth. That is your lust for success being processed into your wish list for YOUR Santa Clause god. And, you will preach your people into making you look good on your résumé. But, like the Pharisees, you will have missed the weightier things.

Matthew 23:23 Woe unto you, scribes and Pharisees, hypocrites! for ye pay tithe of mint and anise and cummin, and have omitted the weightier matters of the law, judgment, mercy, and faith: these ought ye to have done, and not to leave the other undone.

One day you will stand before Jesus and tell him what a big prosperous church you built for him. Jesus will say, "What did you do to make the men I gave you mighty in faith and pastor their own family, like Peter, James, and John? Why didn't men come looking for you like they looked for me? Why did you lose so many of the boys I sent you? Why were all the foxy ladies in the church crazy about you?" Then, Jesus will say, "Let me see your hands. Why are there no callouses?"

If you actually spend time with the men in your church, and if your wife spends time with the women in your church, AND IF YOU WANT REAL DATA TO PROCESS, you will come up with a much different list of needs for you. Like..... Bill needs victory over his cravings for food, Mary needs to get victory over gossip, Jack needs to submit to authority in his school teachers, Megan needs to stop hustling men in the foyer after the morning service, and John needs to get his zeal back to be a missionary. That kind of data will revolutionize your preaching. But more, that data will turn your heart to the people instead of to your lust to build a successful résumé and climb up to a big church in Dallas, Texas.

When you think of your people, especially your men, do you see them as sheep to herd into your plan for your own success story? Or, do you see sheep that need a shepherd to spend time with them and really get to know every one of them personally?

Are you like this shepherd?

Psalms 23:1 The LORD is my shepherd; I shall not want.
2 He maketh me to lie down in green pastures: he leadeth me beside the still waters.
3 He restoreth my soul: he leadeth me in the paths of righteousness for his name's sake.
4 Yea, though I walk through the valley of the shadow of death, I will fear no evil: for thou art with me; thy rod and thy staff they comfort me.
5 Thou preparest a table before me in the presence of mine enemies: thou anointest my head with oil; my cup runneth over.
6 Surely goodness and mercy shall follow me all the days of my life: and I will dwell in the house of the LORD for ever.

What do your sheep want? I use the word "want" in context, that is, in King James English. To want means to lack or be deprived of. What to your people lack because you are focused on what YOU want (modern meaning)? I know who I am talking to. About 80% of all Fundamental Baptist preachers are totally self-centered. Oh, you will be offended by that statement of course, but the truth is, your chatter in the foyer at a preacher's conference betrays your life goals. You are all about numbers, Sunday School buses, and getting you offerings up. I have stood and listened to you myself. There will be one lonely looking pastor standing over in the corner who is not participating in one of your power groups, and he is the only one who has the true spirit of a shepherd.

And, the bottom line, based on this article, is this: You cannot keep the men and older teens in your church because you do not give a damn what the men need. And, so that I don't get a thousand emails asking me to define that for you, read this whole article over again, and make a list of all the ways you have failed to be a manly preacher, a manly husband, and a shepherd to men.

Any woman who whines at you about this article is the enemy. Rebuke her soundly now.
HOW SHALL WE THEN LIVE? END THOUGHTS
TO MEN ALONE
I never said you would like this article. I only told you I would teach the truth as I have learned it from the Word of God and from life. You men who read here have your job cut out for you. You may need to apologize to your wife for becoming a sissy man. When you do, take her to dinner in a nice quiet spot, and let her know you intend to be the man in your home. Also, if she is managing you and the home, let her know she is fired from that job. Tell her you intend to lead from now on. Send her roses the next day at work please. You may be shocked to find out your wife is fed up with working away from her home. You may want to ask her to read this article.

Next, sir, read all four Gospels in your quiet time with your wife. The object will be to see how Jesus played the man over and over. Also, watch for the tender moments of Jesus. You will find they are ALWAYS when someone was hurting or confused. He loved the rich young ruler because he had tried so hard to keep the law of Moses. But, what he asked him to do was man stuff. "Sell all your possessions, and follow me." And, that is Jesus talking to YOU, sir. You now need to sell or abandon anything that keeps you from being a manly man like Jesus. Then, you need to FOLLOW him..... become like him in every way possible. And, you need to teach your wife and kids what a real man of God looks like in the Bible. You need to become the only pastor of your wife and kids. The pastor of your local church must NEVER be the man who rules or orders your home. That is exclusively your job, sir.

[ Preacher: Feel free to SEND MAIL, and explain to me why you should boss all the wives in your church. I will respond and kick your worthless butt down the road with delight. ]

Is your sex life a disaster with your wife? Read the Song of Solomon together. When you read something that seems a bit explicit and racy, THAT IS EXACTLY WHAT IT IS. It is so explicit that the Jewish leaders long ago would not let a young man read the Song of Solomon until he was 30 years old and married.

Song of Solomon 4:16 Awake, O north wind; and come, thou south; blow upon my garden, that the spices thereof may flow out. Let my beloved come into his garden, and eat his pleasant fruits.

Song of Solomon 7:6 How fair and how pleasant art thou, O love, for delights!
7 This thy stature is like to a palm tree, and thy breasts to clusters of grapes.
8 I said, I will go up to the palm tree, I will take hold of the boughs thereof: now also thy breasts shall be as clusters of the vine, and the smell of thy nose like apples;
9 And the roof of thy mouth like the best wine for my beloved, that goeth down sweetly, causing the lips of those that are asleep to speak.

Song of Solomon 2:3 As the apple tree among the trees of the wood, so is my beloved among the sons. I sat down under his shadow with great delight, and his fruit was sweet to my taste.
4 He brought me to the banqueting house, and his banner over me was love.

Song of Solomon 3:1 By night on my bed I sought him whom my soul loveth: I sought him, but I found him not.
2 I will rise now, and go about the city in the streets, and in the broad ways I will seek him whom my soul loveth: I sought him, but I found him not.
3 The watchmen that go about the city found me: to whom I said, Saw ye him whom my soul loveth?
4 It was but a little that I passed from them, but I found him whom my soul loveth: I held him, and would not let him go, until I had brought him into my mother's house, and into the chamber of her that conceived me.

Anything you do in the marriage chamber, without shame, is fine with God. Solomon and his bride were totally uninhibited with their virtual lust for one another. And, God would not have moved the ancient Rabbis to include this love manual in the Bible if God did not mean for YOU two to follow the example of Solomon and his bride. Read the whole book together.

If you, sir, are having a hard time keeping an erection, go to your doctor, and get a prescription for Viagra. If you only use it to satisfy your wife, there is no shame or ethical question in using it. Start with 50 Mg. Stop worrying about what someone might think. Remember, your penis belongs to your wife, and you should do whatever it takes to deliver pleasure.

Now, promise each other that you will hustle each other sexually. Then, tell your wife to GO HERE, and buy herself something that makes her feel sexy for you. And you, sir, start making time to fuss over your wife and charm her. When you take her out for dinner, dress like a Casanova. People in your town need to know that you never look better than when you are out with your wife. Your wife needs to know that also.

By the way, sir, do you need a makeover? WATCH WHAT IT CAN DO
TO PASTORS
And, if you are a pastor, and if you are still with me, I assume you must have been stirred by this article. You are either raging mad at me for blowing your cover of false manliness, or you are wondering, "See if there be any wicked way in me," as David did. If you sense that you have a problem in your home or church with lisping sissy men, even possibly YOU, you have a perfect solution..... JESUS.

I tell you pastors the same thing I told the wives and husbands above..... read the four Gospels through in your personal Bible reading. Watch for the manly side of Jesus, and take notes. Where you are at fault, get on your knees, and plead with God to cleanse you of any sissy ways. Make a vow to God to be more manly and romantic for your wife. Next, determine to spend more time with the men in your church. Provoke them to love their wives, but also to lead and teach their wives and kids. Run to auctions with manly men in the church. Go fishing and hunting with them. Do man things, as David did. Get a permit to carry. Jesus knew where the fish were..... do you? Finally, those notes you took while reading..... make them into a sermon series on manly men and Jesus.

But, before you start building manly relationships with the men in the church, set out a plan to teach your son to become manly. He is in higher priority than your church duties.

But, even more important, are you in love with your wife the same way you were when you got married? If the work has come between you and your wife, I am giving you a direct order. FIX IT, NOW. Take a long look at your work load, and determine where and how you are going to reduce it to make time for your wife. God never gave you so much work that you have no time for her. That is a lie of Satan.

Thousands of preachers are deep into porn. Is that you? If so, you are probably very busy masturbating also. That means your wife does not own your penis and balls, and she is going without sexual pleasure. You need to give your eyes back to your wife, along with your penis and balls. They belong to her. Ask God to give you a renewed lust for your wife sexually. Make a covenant with your wife that you will turn her on whenever she needs it, whatever she asks for. If age or physical issues make sexual acts difficult, go to Google to learn alternatives, and get rid of any stupid laws about sexual acts that you assume are evil. God never said one word about HOW to have sex. Please, no email asking for ideas. It is enough to write about these things.

Wives, you owe me a pie for sending your men back home to Mamma.

And, preacher, you need to make a fuss over the boys in your church. Get them down on the second pew up front, and put them to work reading out loud the Bible texts you use in your sermons. Give them study assignments, and turn them loose in the community to hand out tracts and do manly things, both macho and tender, for people. Then, Sunday morning let those boys tell their war stories, whether with victory or defeat. Never again shame a man who said, "Sorry preacher, but my boy and I were missing last Sunday. We were camping out and fishing up on Sand Creek." NEVER, NEVER, NEVER shame a man who is being manly with his son. If you do, I will come around one day and break your lady fingers. Seriously.

EVERY BOY IS BEING ATTACKED BY DEVILS TO DESTROY HIM

The first line of defense is that boy's Daddy and Mommy, and then, YOU preacher, are the one who is called to be the teacher and defender of that boy and his parents. Are you in the battle for boys? How many boys will be in Hell because you were out to lunch when Satan attacked?

1 Corinthians 16:13 Watch ye, stand fast in the faith, quit you like men, be strong.

The word "quit" literally means "act manly". If you cannot deal with that, you need to go sell insurance, preacher. You are a nuisance to Jesus Christ and his Church.
TO HUSBANDS AND WIVES TOGETHER
I have a challenge for husbands and wives who have read here, and you know in your soul that you are both upside down in your gender roles. You, sir, are a wimp. You are allowing your wife to nanny you, and you have become comfortable being abused by her.

You, lady, have become manly and rule the home. Both of you know that you are not showing your kids how to grow up being male or female. Your kids are in a twilight zone between genders and are on their way to be as upside down as you parents are.

So, what shall we do with this situation?

My challenge to you:

Instead of going into a mindset of failure and guilt, determine that this destination, at which you have arrived, will be the starting point of an adventure..... an adventure back to the Bible model of your roles as husband and wife and as parents. We might call this rebranding. Call what you are now what it is, and then set out on a journey to where you should be.

Here is a man who did this. This is not a Bible based talk, but what he did has a parallel in the Word of God:

Romans 12:1 I beseech you therefore, brethren, by the mercies of God, that ye present your bodies a living sacrifice, holy, acceptable unto God, which is your reasonable service.
2 And be not conformed to this world: but be ye transformed by the renewing of your mind, that ye may prove what is that good, and acceptable, and perfect, will of God.

Rebranding can also be called being transformed. I am suggesting you both make vows to each other to help the other spouse become the male and female that God created in the Garden of Eden. If you do this, God the Holy Spirit will show you ways to help each other in this journey.

If you take me up on this challenge, you will be able to say good-bye to all the nasty things I called you in the above article. You will be able to unload the brand you are now, and God will rebrand you in the image of Christ.

Read my article over again, but the next time write down things you see in yourself that you now understand must be reversed. Make a list, and start checking on yourself. Finally, have a regular time when you both talk to each other, and examine your progress. Listen to your spouse, and ask for next steps to take to find your way home to your God given gender roles and each other.

And, take your son and daughter along on this journey with you. They don't have to hear all the gruesome details about your past days of your upside down relationship, but they do need to be helped to become the gender they are as the Bible reveals it to you.

Now, go do the right thing.

And, while you are at it, see if you can give your sons and daughters some White Privilege and some Black Privilege. If you refuse to get your roles under the authority of the Word of God, you will have sissy wussy sons and jackboot princess man haters for daughters. It's your choice.

TWO RELATED TOPICS
Transgenderism, and the whore who works the Lord's Church, are two deadly topics that need discussion. They relate to all Bible believers, especially if they have children. Manly men will have to deal with both of these issues, and how they deal with them will determine whether or not our children prosper and have victory in Christ.
TRANSGENDERISM
Transgenderism is not an option to a Bible believer. It is also not required that a Bible believer give approval or recognition to transgenders. They are freaks if we are to use Genesis 1-3 as the model for human sexuality. It is not very nice to have to deal with this freak show topic. And, I use the term "freak show" advisedly.

THERE ARE MANY STORIES OF TRANSSEXUAL PLAYING TRICKS ON PARTNERS, AND SOME OF THEM ARE BEING KILLED FOR IT. THIS IS A MONSTER, AND THESE TRANNIES WILL SOON BE TARGETING CHRISTIAN YOUNG ADULTS. They will talk the talk, and even seem to walk the walk, but in the end, the Christian who is the victim may fail to catch the trick and be burned beyond imagination.

My Dad said that when he was a kid all the circuses had a freak show. There was a 500 pound lady. There was a man with no face. And, there was a hermaphrodite, that is, the person had genitalia of both sexes. Dad said the man on the platform would be naked, and he would pull his balls aside, and the claim was that he also had a vagina. Dad said there was no real proof of the claim, and no one would demand to check manually of course. Thankfully, freak shows were outlawed because of the cruelty factor. But, the sexual freaks are back.

A friend of mine reported a bizarre event into which he was thrust:

I was sitting outside a bar that serves gyros in Kearney, NE (pop. 33,500) today waiting for my policeman friend there, when all of a sudden a party-trolley/bus stopped across the street and disgorged a large lesbian wedding party. It would take way too long to type up all of the details, but the most interesting things I came away with are that the bull dykes tend to hang together and be buddies sort of like men, and that the other lesbians introduce their bull dykes as their boyfriends.

The bull dykes make the biggest commitment to lesbianism in that they dress like men and have real short haircuts. I noticed from studying the dykes that the hair pattern on the back of a woman's head is different than a man's. They were all around where I was sitting, having photos taken by a couple of pro photographers. So, the gender identity issue goes deeper than being the bailiwick of the transgender-ites. The bull dykes also identify as men/boyfriends. I continue to be totally amazed at my ability to be just sitting somewhere breathing, when all of a sudden I find myself smack dab in the middle of an insane freak circus.

I am convinced that transgenders are sodomite men who want to go all the way and complete the female image. Similar to lesbians, male sodomites come in gender defined pairs. There is the John who often wears leather, and there is the Suzy who is prissy, lists heavily, and walks like a woman. It will be the Suzy who becomes a transgender in order to be the female appearing partner of a sodomite John. The frustration comes to Suzy when she finds that John does not want his penis inside a female, and if the tranny has the operation to turn his penis inside out, no John will want "her." This is why most trannies do not have the operation so that they can keep having sodomite sex. The same applies to dykes.

Mark it down..... I know the day will come when transgenders will try to marry Christian girls, and they will try to marry Christian man. This will be seen as a cool trick on Fundamental Christians. So, I have a modest suggestion for you. It is modest because transgenderism is obscene, and anything to stop it from destroying Christian homes is modest.

1 Thessalonians 5:21 Prove all things; hold fast that which is good.
22 Abstain from all appearance of evil.

A visual examination of the genitals of the party in question would be useful, but this is not a perfect test. Some male to female trannies are very convincing. Female to male trannies are easier to catch because the doctor seldom produces a convincing penis, and a tranny penis will never get totally erect. The balls are plastic and inserted in the vagina which is pulled out and down and made to look like a scrotum. But, this still has a lot of imprecision to it.

So, what is the solution?

Insist on a DNA test. This will not lie, and a test kit is available with a mouth swab which is rather simple. A friend of your son or daughter should be required to do this if you do not personally know the back history of the person for many years. Explain that there are now many stories of transgenders who played tricks on men and women, only to reveal later what they did. The result is beyond imagination psychologically to the victim. A decent person should understand why you are doing this. If they become angry or refuse, run them off.

Also, I suggest you do make a first cursory impression of the person. Are you seeing hips, shoulders, face, and hands of a man? Is this the voice of a man or a woman. If it seems suspicious in any way, it is very possibly a freak.

The key, of course, to avoid such tricks is to have taught your son of daughter to never lead with their libido, and do not react at first to physical or even personality impressions.

Here are some ways to learn if you have a fake man or woman toying with you.

A. With a man, the father should make a friend of him. Spend time in coffee shops, fishing, and doing manly things together. Talk about spiritual issues and doctrine. If the man draws a blank and has nothing in his head to add to conversations, he is a dud and maybe a tranny. If he is all thumbs with doing man thing, that is a big red light. One idea is to go for a hike long enough that he has to relieve himself. How does he do that, and does he go to a lot of trouble to completely hide from view?

B. The daughter needs to ask the man to take her to Christian events, especially to Bible studies. If the man has to look in the index to find a Bible book, he is a dud and probably has plastic balls. Tell your daughter to watch where the man's eyes go when ladies walk by, to their face, or to their breasts or hips. If he never looks at ladies at all, that is a red light. Tell her to bring up spiritual questions and truths. If he goes dumb or comes up with strange ideas that violate biblical truth, unload the bum. Also, if he claims to be a Baptist or Charismatic, he should effortlessly use denominational trade language. I once got email from a guy who posed as a Fundamental Baptist and told me he went to Saint John the Fundamental Baptist church. I told him he was a Whiskeypalian and blocked him.

C. Ask the man where he went to church before you knew him and where he got saved. Take that information, and go, or call, to that former church and the pastor. Ask what the man was like, and double check his information to you. Ask his former pastor what he did to serve in church functions and soul winning. If he has no back history in the Body of Christ, shuck him off. If he claims he was a Mormon or Catholic and got saved, ask where he went to church. Even though Mormons and Catholics are heretics, call the alleged former pastor or priest and find out if he really did have a back history he claimed.

D. Spend the cash to do a background check on him at one of the online services. Spend the bucks to get the whole load of details. Any red flags tell you to run the man off.

E. Mix him up in groups of other Christians in Bible study or social events. Watch for strange behavior with other men. Note how he relates to children and older adults. Ask your pastor to watch for impressions. Your pastor could chat with the man to see how he deals with a man of God. Watch for upside down reactions, like laughing when sad things are discussed, or a long face when people are laughing. Ask a very close friend in your fellowship to get to know him and give you an impressions.

F. You could hire a private investigator to do a more serious life check on him, but you sure don't want him to know about it. If he is a decent man, you need to avoid offenses. If he challenges you, openly tell him what you are doing, and explain how many transgenders have played dirty tricks on people. If he gets burned off at this, that is the price you have to pay to protect your child.

G. Finally, one lie is one too many. If he lies about anything, run him off.

Do all of the above with a lady brought home by your son. But, in personal relations to the lady, your wife must stand in for you. This is all common sense for any Bible believer, but in these wicked days when trannies are playing their tricks it is highly critical to vet anyone interested in your family.

It is an ugly world we live in today, so we must take some extreme measures to protect our kids. If your son or daughter do not participate in pre-marriage petting and fondling, as is common in the world, a transgender could conceivably deceive them, and your kid could come to the honeymoon night with a sexual freak for a spouse.

Please understand that transgenders are mentally perverted. What you have is a man who is not content to be a sodomite. He does not want to be the John in a sodomite relationship..... he wants to be a woman who is really a faggot at heart. The extreme of perversion is impossible to comprehend.

You may also have to deal with transgenders in the work place. If they tell you what they are in any sort of pushy or testing manner, tell them you are busy. Totally avoid them. If you do not respond to them, they cannot force you to do so, and you cannot be accused at human resources for not being sweet on a transgender anymore than on a straight. If the restroom is an issue, always use a stall. If a serious confrontation develops, dust off your resumé, and go shop for another job.

STRAIGHT SHOOTING BEN SHAPIRO Transgender people are violent and quite willing to kill or maim anyone who stands in their way. Keep your powder dry. Carry pepper spray.

THIS IS DEVILISH AND A BRUTAL DEFORMING OF A CHILD

Should we try to save or reach out to transgenders?

There is a level of commitment in every transgender which is far and away more arrogant than just about any other pervert. There are some people God tells us to just leave to go their chosen path.

Revelation 22:11 He that is unjust, let him be unjust still: and he which is filthy, let him be filthy still: and he that is righteous, let him be righteous still: and he that is holy, let him be holy still.

This verse is terrifying in its implications. It tells us that we are not to try to save people who have reached a certain level of commitment. Let them go right on to their destination. Those who are holy or righteous and totally committed need no correction or instruction. They will follow on in Christ.

But, those who are filthy and unjust, and totally committed to their evil life, cannot receive correction or help either. A totally committed sodomite needs to be abandoned. An intransigent transgender must be left to their choices.

Thus, you should not waste your life trying to save the totally committed wicked to Christ. Let them go to Hell.
CHURCH HOUSE WHORES
These are woman in the local church who are hustling to find manly men to take them to bed. They put on a great act of Christian piety, but they have no other motive than sexual lust. Many of them have a feminized husband at home whom they have whipped completely, but they still have a longing for a real man.

Church house whores seem spiritual, and they maintain a cover of zeal in the fellowship, but these women are driven by lust for Type A men. They target men who show signs of being manly but who are victimized by a feminazi wife. The church house whore wants to be "the other woman" who takes the masculine man away from the feminazi.

Here is Solomon's warning to men who are tempted to "look around" for an alternative to their jackboot mamma who is nagging them to distraction:

SOLOMON ON THE RELIGIOUS WHORE

Proverbs 7:1 My son, keep my words, and lay up my commandments with thee.
2 Keep my commandments, and live; and my law as the apple of thine eye.
3 Bind them upon thy fingers, write them upon the table of thine heart.
4 Say unto wisdom, Thou art my sister; and call understanding thy kinswoman:
5 That they may keep thee from the strange woman, from the stranger which flattereth with her words.

Whores use flatteries. The church house whore comes up to the whipped victim of a feminazi wife, and the whore lays her hand on his arm and says, "Bill, you have been such a blessing to me. I know you have some life burdens you bear. I admire you strength as you deal with your issues, and I am praying for you."

Bill does not stop to ask why this woman knows about his burdens. He is charmed to hear a woman tell him he is strong and she is praying for him. Here is a lovely lady who is on his side. Later, the church house whore offers to be available to "just listen" if she is needed.

6 For at the window of my house I looked through my casement,
7 And beheld among the simple ones, I discerned among the youths, a young man void of understanding,

Those who are charmed by the church house whore are simple minded and stupid. These men are indeed lonely, but they are too stupid to see that a woman who turns on the charm for no clearly obvious reason is a whore.

8 Passing through the street near her corner; and he went the way to her house,

The feminized man lets his libido steer the car and take him by way of the home of the church house whore. He lets his libido also land him at the same table, at the church dinner, where the whore is sitting.

A man had a porn problem. He told his pastor that every time he walked by the porn store on the way to work that he was terribly tempted. He asked for prayer. His pastor asked an obvious question: "Could you go another way to work?" The man was a bit miffed at this question. You see, the man liked to be near the whore, but he wanted victory ultimately. What a fool.

What about you? Should YOU go another way to find Christian fellowship?
Are you hanging around the whore?

9 In the twilight, in the evening, in the black and dark night:

Are men who are charmed by the church house whore getting light?

John 3:19 And this is the condemnation, that light is come into the world, and men loved darkness rather than light, because their deeds were evil.

Once this man accepts the flattery of the church house whore, he is hooked, and almost always he will finish wrecking his marriage and his whole life.

10 And, behold, there met him a woman with the attire of an harlot, and subtil of heart.
11 (She is loud and stubborn; her feet abide not in her house:
12 Now is she without, now in the streets, and lieth in wait at every corner.)

The church house whore, if the truth were known, is a feminazi who has whipped her own husband, and she is now hustling to find a type A man who will be the alternative manly macho man in her life. And, you went for it, right?

13 So she caught him, and kissed him, and with an impudent face said unto him,
14 I have peace offerings with me; this day have I payed my vows.

The church house whore is very religious. She keeps all the Baptist standards of the local church, and she is King James Bible only. She is a big giver in the church. She may even teach Sunday School or lead the Junior Church. Is she not a great friend for the whipped husband of a faminazi, a man who needs someone to understand him?

15 Therefore came I forth to meet thee, diligently to seek thy face, and I have found thee.

She claims, "I believe the Lord lead me to you, Bill. I think God wants me to be the friend you need..... the friend who will listen and understand."

16 I have decked my bed with coverings of tapestry, with carved works, with fine linen of Egypt.
17 I have perfumed my bed with myrrh, aloes, and cinnamon.

Everything this woman touches is anointed of God, and she will tell you so. Her very manner of speech and communication drips with sincerity, and she looks with deep longing into the man's eyes when she tells him God is bringing them together.

18 Come, let us take our fill of love until the morning: let us solace ourselves with loves.

Love..... this is the only doctrine that matters with this church house whore. And, at the first sign that the man is falling for her devices, she moves in physically. "Bill, I have to admit that I find your masculinity very powerful sometimes. I hope that does not bother you too much."

19 For the goodman is not at home, he is gone a long journey:

The church house whore has mastered the art of hustling behind her husband's back. Only a jack ass fool man would believe she has this skill mastered. God has his own way of making sure the lady's husband shows up just when the trousers come off.

20 He hath taken a bag of money with him, and will come home at the day appointed.
21 With her much fair speech she caused him to yield, with the flattering of her lips she forced him.


My, my, can this woman testify! She has "something to share" at every service, and it is always some sweet story of how God used her to be a blessing to someone else. She also seems to have such deep thoughts about Bible texts under discussion. Her most powerful trick is to tell Bill, "Bill, the Lord showed me that you are the man who can help me with my problems." Oh, the gush, oh, the rush, and Bill is owned by her.

22 He goeth after her straightway, as an ox goeth to the slaughter, or as a fool to the correction of the stocks;
23 Till a dart strike through his liver; as a bird hasteth to the snare, and knoweth not that it is for his life.

24 Hearken unto me now therefore, O ye children, and attend to the words of my mouth.
25 Let not thine heart decline to her ways, go not astray in her paths.
26 For she hath cast down many wounded: yea, many strong men have been slain by her.
27 Her house is the way to hell, going down to the chambers of death.

What is the destination of the man who allows the church house whore to seduce him?
Answer: His life becomes Hell on earth.
And, he has given his feminazi wife the excuse she has been looking for to divorce him, take his children from him, and make him support her the rest of his life.

LAST THOUGHT ON CHURCH HOUSE WHORES: There are many stories of whores that were sent into conservative churches by the Roman Catholic Jesuits. The Mormon church also sends both young men and women into Bible believing churches to get affairs going in order to disgrace that church. I saw this in southeastern Arizona. A manly man keeps his zeal for the needs of women ONLY for the woman God gave him, his wife.

Also, beware of women who attend you church who use cleavage to set land mines to tempt men to look, and then they complain to other women claiming the men who take a long eagle shot are deeply wicked and perverted. A woman who has low cleavage when at church is either hustling a Type A man to seduce him, or she is trying to take the pastor or leading men to bed in order to destroy them. You MUST drive these whores right back out the door, and if they are the wives of leaders, call a meeting to confront the husband and drive him out of the leadership. You are a gullible fool if you think any woman exposes here cleavage in innocence.

The art of destroying men is how many feminazis amuse themselves.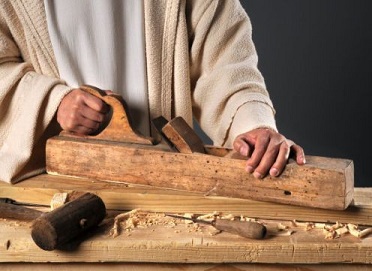 END NOTE FROM THE EDITOR
Do you ever wonder if the preacher or teacher has to apply the message to himself? The fact is, the best preaching comes from preachers who were changed by the message as they prepared it.
I must admit that, as I wrote this article for you, I was asking myself a lot of hard questions. How am I like this? Do I really treat my wife like a man should? Is there any sissy way in me? So, yes, I learned some things while writing this article, and there are some changes scheduled.
Let us men determine that wherever we are, people see a man behaving like Jesus, the carpenter with the hard hands and the tender heart.

Sir, the bus leaves every day traveling to masculinity. When are you going to get on it?
UPDATE: JUNE 29, 2018
We have them on the run. They are surrounded. It is time to use asymmetric tactics to destroy the feminazi and transgender movement.

HERE IS ONE OF THEIR OWN TELLING US WE HAVE THEM TERRIFIED

If the culture is on its way to collapse, we men need to be prepared to take charge and destroy the remains of evil days. When feminazis complain, ask them if they would rather have the sons of Allah clean up after them.
MUSIC FOR MEN
You have been told certain things are worldly. Wrong, there are two categories of things in the world.
Ezekiel 44:23 And they shall teach my people the difference between the holy and profane, and cause them to discern between the unclean and the clean.
24 And in controversy they shall stand in judgment; and they shall judge it according to my judgments: and they shall keep my laws and my statutes in all mine assemblies; and they shall hallow my sabbaths.
Christ tells us that the teachers of the Messianic Kingdom will teach the difference between the holy and the profane. That which is holy is that which is directly part of the worship and adoration of God and Jesus Christ, including the Word of God. That which is not holy is everything else. It is profane. The word "profane" covers the things in the world which are common. That includes things which are sinful, and it covers the things which are not sinful, like apples and Fords.
In the journeys of manhood in this life, a man finds himself dealing with issues of choice. Is this sinful, or is it innocent and useful?
That includes music, and the world has a lot of music that is sinful in the profane category. But, it has music which is manly and useful which is not sinful but is common, or in the profane category. Learn to deal with this, or you will forever struggle with your conscience in a state of confusion. LEARN MORE AT MY ARTICLE Do not send me whining email about this until you read that article please.
Here are some kinds of music which are very manly and masculine, and they lift the spirits. For my use anyway, they are not sinful, and I enjoy this music from time to time to charge my batteries. If any of these offend you, do not listen to them. I will respect your standard for yourself.
TWO HOURS OF THE SAME MARIACHI ORCHESTRA

ARAB CHRISTIANS IN EGYPT SINGING-
Note the dominance of men in the crowd. It is manly to follow Jesus in Egypt.

TED HEATH'S ORCHESTRA FROM ENGLAND

STANLEY BLACK AND HIS ORCHESTRA
This is great music for background and getting romantic.

ALABAMA- Some songs you may want to skip over

BOSSA NOVA
Over three hours of Brazilian music for a quiet mood.


THE RUSSIAN ARMY CHOIR ALEXANDROV
Russians love manly music. Much of their music is set in the 27 million men lost fighting Hitler, and winning.

A SCOTTISH SOLDIER
Composes AND sung by Andy Steward. Setting- A Scottish soldier dying in France during WW I.

CHRIS REA- This is the road to Hell. A song about the dead end of modern life.

MAKONGORO CHOIR OF TANZANIA
My Dad recorded this choir, filled in the bass guitar, and marketed their music in East Africa.

GLENN MILLER ORCHESTRA
The master of the Big Band era.

E POWER BIGGS- Pipe Organ
And, there is FELIX HELL

GEORGE FRIDRIC HANDEL - Water Music

Manly godly men do not listen to lusty voiced women sing songs that are nothing but foreplay, especially not in church. If your church sings love songs to Jesus instead of old hymns of the Church, why are you still there?
LETTERS FROM READERS
As I wrote this article I realized it would be hard for most men to read. The number of men in America, and the rest of the White world, who are being thrashed by their wives at home and in the market place is beyond imagination. The ongoing propaganda is that men, worldwide, are vicious misogamists and brutes to their wives. The horror of it is, men still love women, and men still crave happy marriages and homes. But, they now come to the marriage altar knowing the whole world sees them as raging mad men who need to be punished. Can a man find a woman who has not inhaled the incense of the world and media, a woman who will love him and be the help meet that God intended?

If you have such a wife, my friend, be very thankful, and understand that you have a rare treasure.


LETTER FROM A MAN WHO HAS FELT THE STING OF FEMINISM

I think the divorce rate would jump up to about 99% if guys stood up to their wives. With no-fault divorce and feminized judges, if a woman can't dominate a man she'll simply divorce him. When my wife divorced me in 19__, she stated several times that I wouldn't be dominated. I thought that was a good thing. So she started having sex with a shooting buddy of mine. They'll try denying you sex, they'll turn their mothers against you, if you buy a gun they'll buy a doll. The longer you stay married, accumulating personal and/or real property, and having kids, the more they hold you hostage to divorce because the more you'll have to lose when they file. It's ghastly.

After 7 years of marriage, working hard as ___________, I lost everything plus our 2 children. It's devastating enough to cause a guy to commit suicide. I don't really know how I survived my depression. Probably by not taking anti-depressants and/or drinking. My poor father-in-law was an ox for his wife, and literally groaned like a cow all the time.

I would've taken my wife back, but praise Jesus I didn't have to. She married the other poor sap, stayed with him for 30 years, then left him and married another guy, but not until she got caught in her affair. She didn't have a problem with having sex with 2 guys. Basically, I married a pretty young gal with the mentality of a hardened old rip. She hasn't changed; she's still the same old gal. You've gotta give it to her.

I tell young guys not to get married because the chance of betrayal is astronomical. Both of my sisters got divorced and then later betrayed my mom as you know. My brother said a woman coworker told him that if she were a guy she'd be queer because women are too rotten to have a relationship with. I'm not saying there are no women out there who will accept the authority of a husband over them, but there are almost none who will, and so the risk of getting a bad one is way too high. Most guys will spend their lives in a rotten marriage, if they can, and the others will be divorced by rotten wives. It's a horrible situation.

Editor's Comment:

I would agree that men in general, men who are not born again Christians, can expect a very high percentage chance of rebellion and divorce if they take back their male God given place in their home. A recent research showed that, of all religious groups, Fundamentalist Baptists have the lowest rate of feminization of men in their marriages. So, I must still encourage a Bible believing man to find a godly way to find his way home, that is, as the head of the home. The church family around you will be the best sort of company you can find to help you accomplish this. But, that church must be one where only men lead and teach.

Again, telling young men not to marry in order to avoid a whole life is disaster and pain is good advice for men who are not born again and active in a Bible believing church. In fact, I would include men in mega churches and the mainline denominations. The level of sissy religion and wussy teaching is deadly, and any lady a man finds there will almost certainly take charge of that man. An example of churches where you can find a lady to pretend to be a biblical woman, while later becoming a raging feminazi, is any church that resembles that of Rick Warren, Hillsong, Rob Bell, or Joel Osteen.

But, again, a man who has many years of his life spent in a Bible believing King James Bible only Fundamental church will have a rather good chance of finding a godly lady willing to be a Proverbs 31 wife and help meet. Just make sure that lady has a long track record of walking with the Lord in submission to Christ and his leaders. If she has gripes with any form of authority, and if her mother is at all bossy with her own husband and home, DO NOT get near that girl. Her sweet submissive spirit is all camouflage behind which lurks a she wolf. Keep on looking.

The "I Am Woman" singer ends up at a dead end. Would you, sir, be fool enough to chase her down the road?

To you ladies reading here. If you are are planning to play the faminazi trick on a man, you too will one day be at a dead end pretending to be happy to be alone. And, you need to understand that submission to Jesus Christ is essential to being born again and on your way to Heaven. But, if you are married, God has intentionally placed someone between you and Christ..... your husband. It is not possible to be in submission to Christ and in rebellion against your husband. There will be Hell to pay.
ON TO PART SIX- NINE DISTURBING WAYS SOCIETY IS FEMINIZING
MEN THROUGH FOOD AND OTHER PRODUCTS
LINKS
DAVID MURROW- PASTOR, YOU MUST WATCH THIS
Caveat: This man is an evangelical, but the principles he discusses work in any church.

THE MAN FROM SNOWY RIVER- By Slim Dusty
Australian song about the Second Journey that ended well
Do you play heroic songs for your son, sir?
Does anyone tell the story of your ride?

GEORGE CARLIN ON POLITICAL CORRECTNESS

YOU ARE AT WAR WITH THE SOCIAL ORDER
Are you winning, or have they castrated you?

WOMEN WHO DEFEND MEN'S RIGHTS- "HONEY BADGERS"

TO HELL WITH THE HANDLERS AND HERDERS
A call to fight back against political correctness. This is what I have been promoting for years.
PC will collapse instantly after a national disaster.

POLITICAL CORRECTNESS ATTACKED IN AUSTRALIA

FEMINAZI NANNY WANTS TO HAVE POWER OVER WHO SPEAKS

MEN ARE DROPPING OUT AND LEAVING WOMAN BEHIND

WHERE ARE THE MEN IN SOCIETY TODAY?

WHINING THAT LIFE IS NOT FAIR IS ANIMAL BEHAVIOR
When you whine about fairness, you are no better than an ape. Life is never fair. A manly man learns to walk on and leave the unfair moments behind.

THIS INDIA SCENE IS A HARBINGER OF AMERICAN MEN'S DESTINY
This is why American men are ignoring women and walking away from them.

PASTOR: WHO IN YOUR CHURCH IS SUFFERING IN SILENCE?

The following pastor is spot on regarding masculinity issues, but we disclaim his association with the Patriarch Movement.

JESUS, PASTORS AND MANHOOD- BY VODDIE BAUCHAM

NUMBER OF MARRIAGES IS FALLING
This has been going on since the feminist movement launched war on men. Men are frightened of marriage and the horror of divorce in which the courts destroy husbands. The day will soon come when couples sign hold harmless contracts when they get married.

SWEDEN EMASCULATES BOYS - CAUTION - Rough language
If men in America do not openly blast this PC insanity, we will soon be like Sweden. If you wimp out and go sissy in public, do not complain about what happens to your grand kids.

TRANSGENDERISM TREATED IN FIVE MINUTES BY JOHN MACARTHUR.
YOUTUBE SOURCES- CAUTION- SOME OF THESE ARE ROUGH
SANDMAN- MGTOW ISSUES (Men Going Their Own Way)

JOSH O'BRIEN ON ACCUSATIONS OF RAPE

PAUL ELAM- Leading figure in male rights issues

KAREN STRAGHAN- Woman who defends men

EQUALITY CANADA TV- Men's issues discussed

MEET THE WOMEN OF THE MEN'S RIGHTS MOVEMENT

PETER LLOYD AKA THE SUFFRAGENT

HONEY BADGER RADIO Alison Tieman's site
ON TO PART SIX- NINE DISTURBING WAYS SOCIETY IS FEMINIZING
MEN THROUGH FOOD AND OTHER PRODUCTS
SEND MAIL What is your situation? Can I help?
All mail attacking me for this article will be deleted unanswered.
PHONE: V-I-II--VI-VII-III--III-III-0-IX
Attacks will result in my hanging up and blocking you.
BACK TO MORAL ISSUES TABLE OF CONTENTS
BACK TO THE WAR ROOM- ASYMMETRIC CHRISTIAN WARFARE
BACK TO THE WAR ROOM- WARFARE AT THE CHURCH HOUSE