ASYMMETRIC CHRISTIAN WARFARE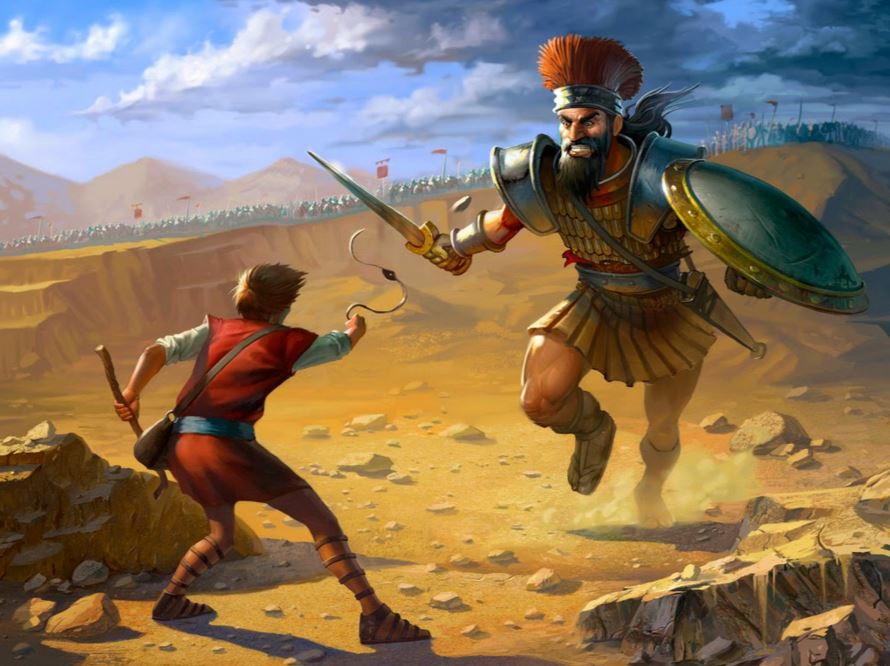 This is the Entry Page for Bible believers seeking wisdom, tactics, and inspiration to do warfare with Satan. If you want conventional battle teaching which you can undertake in a three piece suit, you need to go elsewhere. This section of this journal will most certainly offend you.
Asymmetric Christian Warfare is the battle tactic of attacking Satan and his servants in their weakest place when they are least expecting it. This study is meant to train zealous Bible believers for the unconventional or irregular opportunities to defend the local church and do Satan much harm.
All teaching here uses the King James Bible as our war manual.
Visit our companion Blog- Asymmetric Warfare for Christ for news from the battle fields around the world.
READ THIS TUTORIAL BEFORE GOING TO WAR
TUTORIAL ON ASYMMETRIC CHRISTIAN WARFARE
This six part introduction and warfare manual is designed to help you get straight into combat with Satan and his servants without a lot of fuss. Examples of Asymmetric Christian Warfare from the Bible, history, and personal stories from combat are included. This is not a lot of fluffy theory incubated out of Fuller Seminary or Christ College, Cambridge. If you hang out for long here you will find yourself looking for Satan's works, attacking them, and by Christ Jesus, winning battles and pulling down strongholds.
ARTICLES OF WAR

ARTICLES IN THE TRILOGY ON TECHNOLOGY by Steve Van Nattan
HYPERNORMALIZATION- Suffocating in Technology Heaven
There is always a help desk. There is endless knowledge at the push of a button. But, at the same time, there is nothing left to live for. The only safe place is in towering skepticism.

THE DEEP FAKE WORLD IS HERE
Anything can be faked today. Your words, your face, your emotions, your actions, and your desires.

AT WAR WITH BIG TECH
How can we get off of the bull's eye and minimize our footprint in this world of 24/7 surveillance and snooping?
SECRET PLACE OF THE MOST HIGH
By Steve Van Nattan
What does it mean to be hidden away in God?
THE REPLACEMENT PRINCIPLE
By Steve Van Nattan
Exposing problems and danger without empowering the
hearer is ungodly. Teaching a saint to give up something
profane without helping him find a replacement is a job half
finished
QUESTIONS TO ASK A MUSLIM
By Steve Van Nattan
The first objective here is to try to identify Muslims who would kill you if they could, or to learn which Muslims in your environment have a death wish for America and Christians. The second objective in this article is to give Christians the tools to break down a lying Muslim and prepare him to listen to the Gospel of Jesus Christ.
THE GREAT PYRAMID
By Steve Van Nattan
Is the Great Pyramid part of the Revelation of God, or is it just a big pile of rocks?
MILLENNIALS- ESCAPE FROM FANTASY
By Steve Van Nattan
A discussion of the Millennial Malaise and how to Escape It
DESTROYING BOYS IN MODERN SOCIETY
By Steve Van Nattan
Will anyone help Billy survive puberty and become a Christ honoring man?
HOW TO DESTROY HERETICS IN CULTIC CHRISTIANITY
By Steve Van Nattan
The cults of Christendom are thriving. But, many of them are reporting poor results in recent days. Your assignment is to do battle with cults and heretics to the glory of Jesus Christ.
RABBIT FOOT RELIGION
By Steve Van Nattan
It is time to throw away your crutches. We will review all the rabbit foot superstitions of world religions, and then we will look into your religion and mine to see what superstitions we also have.
THE FEMINIZATION OF MEN IN THE LOCAL CHURCH
A Five Part Series Complete
By Steve Van Nattan
The modern New Age culture has given us two generations of ladylike men, and the Lord's Church is giving in to this trend.
WHERE HAVE ALL THE DEVILS GONE?
By Steve Van Nattan with Mike Van Nattan
There is a decrease in devil driven humanity.
Their old haunts have been largely vacated.
Where are they, and what are they doing?
SITUATION ETHICS AND YOU
By Steve Van Nattan
Situation Ethics have never gone away. Satan loves this tool from his ancient tool box.
IGNORANCE ABOUT THE WORLD, AND HOW TO CURE IT IN YOURSELF
By Steve Van Nattan
The most deadly fault in war is bad intelligence up front. If you have the wrong information, the whole operation will be a disaster, and the Lord gets no glory from that. This study deals with all the ways you can lead yourself astray by believing false tales, propaganda, church house assumptions, and rumors.
BATTLE FRONTS FOR THE END TIMES
By Steve Van Nattan
The Bible believer is at war, and that is established by the Word of God, the example of Christ, and by the history of the Lord's Church for 2000 years. The question is, are you going to stand your ground, or will Satan and his helpers cause you to stand down or go AWOL?

PASTORAL LETTER TO THE END TIMES CHURCH
By Steve Van Nattan
This article comes in the form of a letter to all churches. I am not an Apostle, Prophet, or Supreme Potentate of some sort, but I am a pastor, and this letter is needed in the end of this perverse Laodicean Age. "Tis a Glorious Church without spot or wrinkle....." At this end of the Age of the Church, we seem to have spots. The old hymn is talking about the heavenly standing of the Lord's Church, but in this article we look at the physical local church here in the earth. We will have a close look at dividers in the Church. These are people of all sorts, with various motives, who are only too pleased to destroy the Lord's Church by dividing it.

SPIRITUAL WARFARE TEACHING FROM THE WORD OF GOD
AND HISTORY
By Mike Ramey
HEAVY COMBAT- Want to know the "ins" and "outs" of "Spiritual Warfare"? Tired of the "hype" and "confusion" over cult / occult issues? What does the Bible say about these matters? Mike Ramey takes you on a tour of Christian Duty in this series, as he explains WHO led him onto the same field of battle EVERY Believer must eventually visit.
CHARISMATIC CHAOS and THIRD WAVE CHRISTIANITY
This link takes you to a very long list of articles on Charismania.
These fake healers and Charismatic hucksters are more than con artists. They are Satan possessed and willing to bruise and wound the saints to get to their wallet. I have seen this personally in a friend who was suckered in by Katherine Kuhlman. Your assignment, should you choose to accept it, is to destroy every Charismatic work you can to the glory of God.
STRATEGIC LEVEL SPIRITUAL WARFARE
Not to be confused with Asymmetric Christian Warfare
I thought this would go nowhere in the 1970s since the "binding" and territorial claiming was such a disaster. Not so friends-- C. Peter Wagner of Fuller Seminary has given his guruistic authority to SLSW, and it is now a world wide wave of Satanic activity duplicated only in the Toronto Blessing and the Brownsville River of Flotsam. I am getting a bit weary in my soul of these devilish ploys. We MUST warn the saints, but it really gets heavy, folks.
JOHN MAC ARTHUR GETS REVELATION FROM DEVILS
This article shows that "great preachers" can teach Satanic doctrine from large pulpits.
Our guest writer shows that John MacArthur is possessed with (NOT OF) devils, for only a devil possessed man would come up with the following lie and heresy. 1 John 4:1 Beloved, believe not every spirit, but try the spirits whether they are of God: because many false prophets are gone out into the world.
UFOs AND DEVILS, AND GULLIBLE CHRISTIANS
I have never heard of a born again Christian seeing or being confronted by UFOs or little people from space.
Thousands of Christians have inhaled the incense of Hollywood, hearsay from NASA, and even some cock and bull prophecy teachers. Are you one of them? It is time to confront prophecy gurus who teach that UFOs, ETs, and Nephilim are alien or from far space. All of these phenomena are from Satan and his devils. They will become more and more common as gullible silly asses today are ready to believe in them.
WHAT SATAN CAN AND CANNOT DO
By Steve Van Nattan
This study is a plain talk attempt to help you understand what Satan is like and what he can do and cannot do to you.
In Christian warfare it is essential to know the limits and options of the enemy, and Satan is the starting point in this study. This is the most loaded article on this site.
WAR ROOM- THE LAST BATTLES
This is another section of the War Room. It lists articles which I feel are urgent for the End of the Age of the Church.
PROPHECY AND DIVINATION AT THE CHURCH HOUSE
By Paul Trigg
More recently a new twist has been added. Prophecy is no longer a random thing at assemblies of the alleged believers. It is the special "ministry" that some very special characters claim.
They often have to assert themselves in some spectacular way, in the hope that some great guru like Kenneth Copeland or Paul Crouch will notice them and feature their great prophecy to the masses. That is then good for a book and many speaking occasions-- the cash starts to flow. This is the case with David Wilkerson who really gave the prophecy business a special rank and authority not previously seen.\
THE GIFT OF DISCERNMENT
By Steve Van Nattan
Will you be deceived by counterfeit spiritual gifts?
All Charasmatic leaders, and a lot of few rats in sloppy agape local church, claim they can see your sin and your secrets via a special gift of the Spirit. Who discerns the heart of the believer? Hebrews 4:12 For the word of God is quick, and powerful, and sharper than any twoedged sword, piercing even to the dividing asunder of soul and spirit, and of the joints and marrow, and is a discerner of the thoughts and intents of the heart. Christian warriors must slap these devils down boldly before the saints so that all will fear God, not man.
CHRISTIAN WITCHES-- IS THERE SUCH A THING?
The testimony of a Wiccan Witch who was truly born again, and a look at alleged "Christian Witches" and deliverance.
Anytime anyone in the Lord's Church talks about witchcraft as cute, moral, or even Christianized, these people must be rebuked before all and run out the door at once.
TERRORIST ATTACKS ON THE LOCAL CHURCH..... FROM THE PEW
By Steve Van Nattan
There are devils in the pew, and FROM outside the local church, which have a Jackboot agenda. Paul warned the Ephesian elders of this:
Acts 20:28 Take heed therefore unto yourselves, and to all the flock, over the which the Holy Ghost hath made you overseers, to feed the church of God, which he hath purchased with his own blood.
29 For I know this, that after my departing shall grievous wolves enter in among you, not sparing the flock.
30 Also of your own selves shall men arise, speaking perverse things, to draw away disciples after them.
You must catch these devils in the pews, and run them off.
WICCA AND SATANISM AS THEY RELATE TO WITCHCRAFT
Both Satanists and Wiccans will claim that neither of them are related to witchcraft.
Is this true?
You cannot help a Satanist, Wiccan, or Witch until you convince them that the Bible teaches that they are evil and possessed of devils.
FOUNDER OF THE ECUMENICAL MOVEMENT..... SANBALLAT
By Steve Van Nattan
This is a study in the ways and wiles of the enemies of God's people and God's work.
The spirit of ecumenism is an evil spirit. ANY form of mixture between local churches which calls for the setting aside of ANY doctrine of the Bible is devil driven ecumenism and mixture. Destroy it, and hammer any pastor participating in it mercilessly. Ecumenism does NOTHING but destroy local churches.
TRANSHUMANISM IS INFECTING WORLD THINKING.... AND CHURCHES
By Steve Van Nattan
This cult of science and Satan is rampant. Should we be worried about it?
Transhumanism is the scientific art of taking a man as he has allegedly evolved to the present and kicking him brutally into a future destiny of endless life. This is done by tinkering with genetics, and the assumption is that modern scientists will do only what is good for the future of the world as they reinvent mankind. To date, virtually every glorious technological advance has been used for good and for evil. Due to the evil in the heart of man we can absolutely predict that much evil is lurking down the road for Transhumanism. The Bible believer sees Transhumanism as bitter men, knowing they are sinners, and knowing they cannot cleanse themselves of their many sins and wicked imaginations, playing with the created being God made until they finally make of man a being who IS God.
CHRISTIAN WARFARE BIBLE TEXTS AND SUGGESTIONS
By Steve Van Nattan
This page is nearly all Bible texts to use in Christian warfare. There is NO secret technique in dealing with devils or people who are possessed of devils. The only thing that is certain is that devils hate the Word of God, and they hate to hear about the Blood of Jesus Christ. Bob Larson, and many other self-proclaimed devil chasers, use many tricks and protocols to deal with devils. This is extreme folly. The Word of God is the Sword Satan hates the most.
EVIL EYES
Not a bed time story
By anonymous contributor
The eyes of people you deal with are very important. Devils, and people who hate Jesus and his Church, will often betray the enemy. Learn what to look for here.
METHODS OF INFILTRATION USED BY OPUS DEI
By Steve Van Nattan
Opus Dei is a spiritual club within the Roman Catholic Church which inducts Catholics for the sole purpose of destroying Protestant and other Christian churches. If you ask a Catholic about this, they will deny it and claim it is all about living a holy life. True, Opus Dei puts Catholics under severe personal standards and disciplines. But, the whole point it to develop warriors for the Pope. This author has personally been attacked by Opus Dei in a church he pastored. This is Christian warfare at its most deadly level. Thus, we look as the various ways Opus Dei infiltrates and attacks churches.
WITCHCRAFT, WICCA, HALLOWEEN, PAGANISM,
AND THE NEW AGE EXPOSED
Here, we report on the activities of witches, Pagans, and the New Age.
Some of these are right in the pulpits of churches, while, on the other extreme, we have Druids dancing naked in the woods. Our chief objective should always be to see if we can give these folks the Gospel of The Lord Jesus Christ.
"I HAVE A SECRET"
Religions, conspiracy peddlers, politicians, Ph.D.s by the dozen.....
The world is overgrown with people who claim to have a secret. They either want your money in exchange for the secret, or they want you to lap up their pearls of dung like a silly puppy. The worst of it is that these people seem to be attracted to Christian churches where they can prey on Bible believers by claiming they are enlightened in Bible prophecy. You need to learn to catch them at once and run them off.
NEXT TOPIC
Asymmetric Christian Warfare on the missionfield.
Thousands of missionaries around the world are driven by nanny mission board leaders who are far from the combat zone. These pompous mission board leaders sideline Christian workers into nonsense assignments, and in the end the missionary is frustrated with the pressure to hide his zeal for Bible doctrine and full-on evangelism. This article will not be for the missionary living in the lovely suburbs of West Nairobi. This will take you to Kibera, Soweto, or Chittagong, where the war is, and where the Apostle Paul would be found.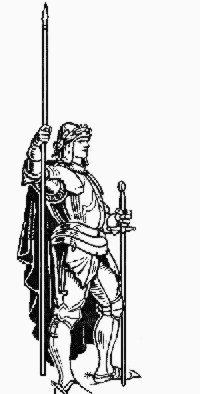 COMPANION BLOG TO THIS STUDY AREA:
ASYMMETRIC WARFARE FOR CHRIST
graphic edit