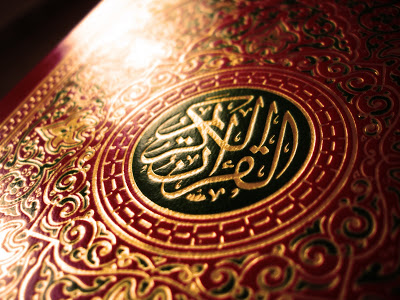 QUESTIONS TO ASK A MUSLIM
By Steve Van Nattan
The first objective here is to try to identify Muslims who would kill you if they could, or to learn which Muslims in your environment have a death wish for America and Christians. The second objective in this article is to give Christians the tools to break down a lying Muslim and prepare him to listen to the Gospel of Jesus Christ.
Before becoming involved in a friendship with a Muslim, or before allowing him into your circle of associates, you need to test his responses to difficult questions.

These questions are not politically correct. They are meant to trigger a reaction out of a militant or Jihad loving Muslim. The only Muslims you do not need to subject to this process are the Ismaeli Muslims from Pakistan. They are not vicious and blood thirsty like the Sunni and Shiite Muslims.

The problem with Ismaeli Muslims is that they are so decent and peace loving that they will imagine that they are just like godly Christians they meet. Deal with them by using the Gospels to show them the difference between Christ and the teachings of Mohammed.

Quotes from the Bible are in RED.
Quotes from the Quran are in GREEN
QUESTIONS TO ASK A MUSLIM BEFORE BECOMING CLOSELY INVOLVED WITH HIM
These questions should be asked without anger or accusation. Simply ask them, and keep the conversation moving so that you get into several discussions if possible. He will try to distract you by telling you there are errors in the Bible, or he will tell you that Islam thinks highly of Jesus and Mary. These are all Islamic propaganda which he has learned from the Mullahs. If he claims there are errors in the Bible, hand him a Bible, and ask him to find an error for you.
1. Ask the Muslim, "Do you believe the God of Christians is also Allah?"

The reason I start with this question is so that you can pre-empt the Muslim. They love to make the claim that Jehovah and Allah are the same God. Get this out of the way so you can ask more subtle questions later.

If they say Yes, that Allah and Jehovah are the same God, ask them if they approve of Christians who worship the God of the Bible.

Also, ask him why he does not worship the God of the Bible if he is really Allah.

They will break down at this point. They may say you are a follower of the Book, so you are OK with them.

Ask them if they also follow the Book, the Bible. They will tell you No, and they will claim that the Bible is full of errors. Later, they will tell you that Muhammed was prophecies in the Bible. Tell them they are a hypocrite for using the Bible to prove anything after they claimed it was full of errors. More on this later.

If they say NO, tell them you only follow the Christian Bible. And, ask them if that makes you a Kaffir (Heathen).

If they are honest, they will agree that you are a Kaffir. If they waffle around, they are lying to sucker you in. They will claim we all worship the same God. You need to have Scripture ready for this claim.

1 Timothy 2:5 For there is one God, and one mediator between God and men, the man Christ Jesus;

2. Ask the Muslim, "Do you believe Jihad is essential to be a good Muslim?"

The Muslim will lie here. He may tell you Jihad is now the battle inside the Muslim against his own sins. That is a lot of rubbish which he has been told by Mullahs to tell you. This is by design to tempt you to accept his definition of Jihad in a pleasing light. Jihad is the most spoken about topic by Mohammed in the Hadith, and it is all about killing those who refuse to declare the Islamic faith as theirs.

Hadith- Muhammed was asked, "What is the best deed?" He replied, "To believe in Allah and His Apostle (Muhammad). The questioner then asked, "What is the next (in goodness)? He replied, "To participate in Jihad (religious fighting) in Allah's Cause." Volume 1, Book 2, Number 25, Narrated Abu Huraira:

Ask him if Jihad were declared in America against Christians, would he kill Christians. He will get his feelings hurt and pretend to be insulted that you would think such a thing. Tell him that Muhammed had more to say about Jihad than any other subject in the Hadith (Sayings of Mohammed). Tell him that if Mohammed were to return today to America, he would call all Muslims to kill all Christians.

Also, remind him that Mohammed told Muslims to kill the polytheists, and Mohammed killed many Jews who had a book. Remind him the Christians are being killed regularly in Saudi Arabia, Syria, and Muslims who become Christians are being hunted down and killed in many nations.

The Muslim will make claims that Christians have killed Muslims. Ask him when? He will usually refer to the Crusades. Denounce his claims, and tell him he is playing tricks with you. He knows that present day Christians do not kill Muslims. Also, make sure he understands that the Crusades were perpetrated by the Catholic Church which is not Christian.

Do not leave the subject of Jihad without asking the Muslim why Muslims kill each other. Press this topic hard, for the blood bath between Sunni and Shiite Muslims needs to be used to show Muslims that hate and rage are the only two emotions present in Islam.
3. Ask the Muslim, "Do you want America to be forced to accept Sharia Law?" He may say no, and that is a lie.

He may say Yes. In this case ask him what will be done to you if you do not submit to Sharia Law. Do not back down if he refuses to answer. Tell him he will kill you if he is told to.

By this point, the Muslim will probably be angry at you for asking him questions that put him in a bad light. He knows you do not believe him by this point, so he may excuse himself and leave. This tells you what sort of Muslim you are dealing with..... A Jihadi who would kill you on command.

4. Ask the Muslim, "Are all American woman whores as some Muslims claim?"

He will go off complaining about American woman and the way they dress. Ask him why he looks at the American woman. Does he like to look at them because he likes whores? Tell him that Jesus did not attack women..... he attacked men for looking twice at a woman.

Matthew 5:28 But I say unto you, That whosoever looketh on a woman to lust after her hath committed adultery with her already in his heart.

Ask him why the rulers of Saudi Arabia and other Arab nations all chase whores and belly dancers when they are away away from home and in other nations on a visit.

Ask him why most of the Mullahs of Islam have sex with little boys. This is a scandal that Muslims try hard to cover up, and they all know it is true. VIDEO PROOF OF THIS

5. Ask the Muslim, "Jews, like Arabs, are the descendants of Ibrahim (Abraham), so why do Muslims hate Jews?"

He will either claim that modern Jews are not really descended from Abraham, or he will start telling you all the atrocities the Jews committed against the Muslims, such as in Palestine. Do NOT get into an argument about this. It is true. But, his response shows he does not want to tell you the truth. Point out that he is refusing to admit that Jews are descended from Abraham because he is full of hate.

Ask him why Allah wants him to hate Jews. Ask him how hate helps solve problems. Ask him why a religion that claims to bring peace actually brings murder, hate, and rape to other nations.

6. Ask the Muslim, "If I offend you in some way about your religion, will you sue me?"

This is part of the ongoing strategy of Islamic leaders in the USA. They plan to do thousands of law suits against Americans, especially Christians and churches. He needs to know that you are aware of this ongoing strategy. It is being used in Australia and other non-Muslim nations being invaded by Islam.

Ask him in which nation Christians sue Muslims who attack them.

7. Ask the Muslim, "I am a Bible believing Christian, and I do not believe Allah is a real god. I do not believe a word that is found in the Koran. What should happen to me?"

This is the punch line, and what the Muslims says next will give away his attitude. He may boldly tell you that you will go to Hell. He may also tell you that he has no problem with your belief. This second response is a total lie. He will hate you by the time you reach this point. He will simply try to conceal it.

But, by this point, the Muslim knows you have figured him out because of the context of your questions. Ultimately, he may tell you that you and he need to agree that the God of the Bible and Allah are God, and you should be friends. This is a lot of rubbish. He hates you, and given the order to do so, he would kill you.

Ask him if he believes Jesus was a good man. If he agrees to this, and he should if he believes the Koran, give him this teaching of Jesus.

Matthew 5:9 Blessed are the peacemakers: for they shall be called the children of God.

Ask the Muslim if he really believes Jesus was a good teacher? If he says he does, ask him why Islam goes around the world raping woman and blowing people up. Ask him how that brings peace.

8. Ask the Muslim, "I have read the Koran. Would you be willing to read the Bible with me and discuss the life of Jesus?"

If he claims he has read the Bible, he is very likely lying. Press him to read it with you and discuss the life of Christ. If he declines, ask, "Jesus is mentioned in the Koran more often than Mohammed. Why are you terrified of learning more about Jesus?"

If necessary, gently shame him for being so terrified of Jesus. This would be the best thing to leave him to think of as you part company.

Do not lie and claim you have read the Koran if you have not done so. You need to get a copy to have on hand if he agrees to look into the Bible with you.

Order a Quran free here. In the form you must fill out, conceal that you are a Christian.

Read the Hadith (Sayings) or Mohammed here.

READ FROM MY BOOK ONLINE ABOUT THE QURAN

9. Ask the Muslim, "Why are the sermons of the Mullahs in mosques so full of hate and rage?"

Review some of these on Google Videos. Point out to him that Jesus preached to his followers about loving one another and loving God. Ask him why there is so little love in Islam, and why does the Quran say so little about Allah loving his people.

As a side thought to this issue, ask the Muslim why Islam has no music. All religions have music except Islam. Actually, Muhammed hated music and told Muslims in the Hadith not to sing, whistle, or play musical instruments. Islam has no music because Islam has no joy, only fear and sacred rage.

Hadith- Allah's Apostle (may Allah be pleased with him) said: "Most certainly, people from my Ummah will consume liquor which they will describe with some other name. Over their heads will be playing musical instruments and singing girls. Allah will cause the earth to swallow them, and from among them He will transform into apes and pigs." (Ibn Maajah)

Hadith- Narrated by Hadhrat Abu Hurairah (may Allah be pleased with him), Allah's Apostle (may Allah be pleased with him) said: "I take oath by The Being Who has sent me with the Haqq (Truth)! The world will not come to an end until earthquakes, the descent of showers of stones (from the heaven) and disfigurement of faces (which will be transformed into apes and swines) had not taken place.' The Sahaabah said: 'When will that happen, O Allah's Apostle?' He replied: 'When you see women seated on saddles (i.e. riding horses and, in this age, driving cars); when singing girls are to be found in profusion; when false testimony becomes rampant, and when homosexuality and lesbianism become prevalent." (Bazzaar and Tibraani)

Hadith- Allaah says in Soorat Luqmaan (interpretation of the meaning): "And of mankind is he who purchases idle talks (i.e. music, singing) to mislead (men) from the path of Allaah…" [Luqmaan 31:6]

The point of all this is to remind the Muslim that Islam is NOT a religion of joy. Rather, it is largely about hate and rage. Ask why Muslims need to hate other people.
The answers, and the demeanor of the Muslim will eventually show you if he is aggressive and hateful toward Christians. If he begs to be left out of such questions, it may be that he is not violent by nature. But, you can never quite be sure.
I talked with a Muslim who owned a Middle Eastern grocery store. He was selling both Bibles and the Quran, which is startling. I asked him a question about Islam in order to get a conversation going. He responded by saying he was tired of the hate and rage between religions. He said he wanted to live in peace with all men. He then said he avoided discussions about religion altogether. I think he was sincere in this, but the problem is, a Muslim who truly wants to avoid conflict and issues will be very hard to win to Christ.
Be alert to watch his eyes when a Muslim answers questions. If his eyes dart away from eye contact with you as he answers, he is lying of course. If his pupils dilate, he is angry and enraged. If his eyes do not react in these ways, he may be telling you the truth. If he wears sun glasses, he is doing that so that you cannot watch his eyes when he answers.
SOME GUIDELINES FOR TELLING WHEN SOMEONE IS LYING
THIS IS WHAT YOUR MUSLIM FRIEND PLANS FOR AMERICA
Phase One: Phase of discreet and secret establishment of leadership.

Phase Two: Phase of gradual appearance on the public scene and exercising and utilizing various public activities (It greatly succeeded in implementing this stage). It also succeeded in achieving a great deal of its important goals, such as infiltrating various sectors of the Government. Gaining religious institutions and embracing senior scholars. Gaining public support and sympathy. Establishing a shadow government (secret) within the Government. President Obama had started planting Muslims all throughout the US Government. This phase is in place, and we need to see if Trump will untangle this Satanic web of intrigue.

Phase Three: Escalation phase, prior to conflict and confrontation with the rulers, through utilizing mass media. Currently in progress. This will include demands that Islam be taught in public schools.

Phase Four: Open public confrontation with the Government through exercising the political pressure approach. It is aggressively implementing the above-mentioned approach. Training on the use of weapons domestically and overseas in anticipation of zero-hour. It has noticeable activities in this regard.

Phase Five: Seizing power to establish their Islamic Nation under which all parties and Islamic groups are united. Christianity will be outlawed, and Christians persecuted and killed.
THE IMPLEMENTATION OF SHARIA BY THE MUSLIM BROTHERHOOD IN AMERICA
The Elbarasse archives and close observation of the Brotherhood's operations reveal the following as the most important of the techniques employed by the Ikhwan in America to achieve the seditious goals of its civilization jihad. This process was already started by President Obama during his years in office:

• Expanding the Muslim presence by birth rate, immigration, and refusal to assimilate; (Stop the panic party over this. Muslims are dying off from diseases like AIDS all over the world, and 667 Muslims an hour are leaving Islam. Islamic propagandists tell the world the false story that Islam is the fastest growing religion in the world to cause people to stampede and acquiesce.)

• Occupying and expanding domination of physical spaces; (Resist this when it involves your space. Refuse to stop praying in public if they confront you.)

• Ensuring the "Muslim Community" knows and follows Muslim Brotherhood doctrine; (This is an alien law to the law of the USA and local law, and as such, it must be over powered openly and viciously.)

• Controlling the language we use in describing the enemy; (This is why you need to use the above questions to force them to speak their real thoughts. They need to know that there are Bible believers who understand their asymmetric strategies.)

• Ensuring we do not study their doctrine (Shariah); (Which is why you must get a copy of the Hadith and study it. The Hadith is where Mohammed makes a perfect jerk of himself, and you need to confront Muslims with the silly rubbish Mohammed ordered Muslims to obey..... like how many stones to use to wipe their bottom.)

• Co-opting key leadership; (As with George W. Bush who said Muslims are good and peace loving people.)

• Forcing compliance with shariah at local levels; (Resist all force from ANY Muslim. Give them back more than they give you.)

• Fighting all counterterrorism efforts; (These acts must be openly exposed on social media and blogs.)

• Subverting religious organizations; (As with demanding the right of Mullahs to visit and preach in prisons. Be aware that Muslims will be infiltrating Bible believing churches to do harm. SEE MY ARTICLE ON THIS.)

• Employing lawfare – the offensive use of lawsuits and threats of lawsuits; (The vast majority of these law suits are hate crime accusations against people for saying things like, "Merry Christmas" to a Muslim.)

• Claiming victimization / demanding accommodations; (Texas has a law saying we only have one law code in Texas. If your state decides to allow Sharia Law to be brought into court proceedings, MOVE to Texas.)

• Condemning "slander" against Islam; (Which must be rejected out of hand before it advances. When any of this gets to Federal or Supreme Court, it will be tossed out in favor of the First Amendment.)

• Subverting the U.S. education system, in particular, infiltrating and dominating U.S. Middle East studies programs; (US schools in many places teach children how to pray like a Muslim. Teach your children to say the Lord's Prayer during any such sessions. If they are intimidated of threatened, sue the pants off the school district. There are times when a Christian needs to cause serious financial pain to public institutions in order to stop persecution from becoming public policy.)

• Demanding the right to practice Shariah Law in segregated Muslim enclaves; (Now happening in Canada where they have Sharia Courts which can execute their own wayward Muslims and the cops look the other way.)

• Demanding recognition of Shariah Law in non-Muslim spheres, (Such as, Halal meat in grocery stores and restaurants.)

• Confronting and denouncing Western society, laws, and traditions; (In which case, mock and reject them openly.)

• Demanding that Shariah Law replace Western law. (Note that many of the foregoing techniques entail, in one way or another, influencing and neutralizing the American government at all levels.)
WHAT IS YOUR MOTIVE?
Are you simply looking for a way to make a fool of a Muslim, or are you trying to break down their front of self-confidence and arrogance in order to give them the Gospel? If you are only in this to destroy Muslims, you are a spiritual jerk. The whole point for a Bible believer is to win someone to faith in Christ.

Having said this, please beware of what seems to be a decent friendly Muslim. They are taught to sucker in Christians in order to hide their real intentions. Some Islamic terrorists have been exceptionally gentle and kind just before blowing themselves, and the people around them, into eternity. Also, you may often find that Muslims will talk about what "we" believe, as if you agree that Allah and Jehovah are the same God. This is calculated to tempt you to let this stand as valid. You MUST be prepared, with a Muslim, to be contrary in regard to what Muslims say about Christians.

Matthew 10:16 Behold, I send you forth as sheep in the midst of wolves: be ye therefore wise as serpents, and harmless as doves.

This whole exercise is known as asymmetric warfare. Your motive is to corner the Muslim, using his own books, so that he will become exposed as a hateful and vicious person. Then, you will at once offer to show him another way to live.

Tell him that 667 Muslims an hour are leaving Islam. LET HIM READ ABOUT IT IN ARABIC HERE. The screen shot was taken from Al Jazeera.

ASK YOUR MUSLIM FRIEND TO WATCH THIS VIDEO.

You need to press home the comparison between Christianity and Islam in this issue. Christians do not attack or kill other Christians who become Muslims or Atheists. Only Islam is this vicious, and this proves that Islam is a totally violent religion. It also proves that Islam is very fragile if it has to use such tactics.

There have to be millions of Muslims who would love to leave Islam but are in terror of revenge. If one of these Muslims agrees with you to look into the life of Jesus, NEVER NEVER NEVER NEVER disclose his identity to anyone. Keep his identity secret from even you own family members. Never tell you pastor his name. Pastors like to brag about anything happening anywhere near them to exalt their ministry. The most deadly security risk in the local church is the pastor with a motor mouth.
FINALLY, GO FOR A VERDICT
Matthew 16:15 He saith unto them, But whom say ye that I am?
16 And Simon Peter answered and said, Thou art the Christ, the Son of the living God.
WEB LINKS
I have not added these sites to prove anything. They are hear for your edification so that you will be well prepared to witness for Christ to Muslims. So visit these please.
HERE IS NOW SATAN IS MIXING UP CHRISTIANS AND MUSLIMS ECUMENICALLY

GO HERE FOR A TUTORIAL ON TOPICS TO DISCUSS WITH A SERIOUS MUSLIM SEEKER

WHAT MUSLIMS WHO HAVE BECOME CHRISTIANS TELL US ABOUT WITNESSING TO MUSLIMS

ONE MAN'S JOURNEY FROM ISLAM TO CHRIST
You will learn a lot about topics you must discuss with a seeking Muslim.

TYPE "TESTIMONIES OF MUSLIMS WHO BECAME CHRISTIANS" INTO GOOGLE VIDEOS, AND YOU WILL FIND A WHOLE LOT OF STORIES OF CONVERSIONS.

ISLAM AND END TIME PROPHECY: MOSAB HASSAN YOUSEF
Mosab was the son of a high Hamas leader. He at first was recruited by Israeli intelligence to spy on Hamas, and in doing so, he stopped many terrorist attacks and saved many lives. He later became born again in Christ, and his testimony is very powerful. You will learn a lot from this video.
LINKS TO MORE READING:
READ MY BOOK ONLINE ON ISLAM:
ALLAH, DIVINE OF DEMONIC?


READ THIS WEB PAGE TO SEE THE PLACES IN THE QURAN AND HADITH WHICH EXALT VIOLENCE AND HATE IN ISLAM


BLOG POST BY A MODERATE LEFTIST WHO SHOWS THAT WE MUST USE ANGER, RAGE, AND A BIG STICK ON MUSLIMS OR THEY WILL SEE US AS WEAK. HE SHOWS THAT ISLAM IS A WEAPON OF MASS DESTRUCTION, NOT A RELIGION.
SEND MAIL What is your situation? Can I help?
BACK TO THE WAR ROOM- ASYMMETRIC CHRISTIAN WARFARE
BACK TO MORAL ISSUES TABLE OF CONTENTS