SEVENTH DAY ADVENTISM
We examine the SDAs, and find them heretics
Are you getting fed up with the SDAs online? They put up sites with much that is useful, but they carefully hide their identity. This proves they are guilty of spiritual vice, and they know it.
What are they guilty of?
Answer: They keep laws, like Saturday worship, and they then mock at the rest of us. They are NOT keeping their laws in tribute to Jesus Christ, the object of our zeal. They are keeping their law to vindicate themselves in their own eyes, and they use their laws to damn the rest of us.
2 Corinthians 10:12 For we dare not make ourselves of the number, or compare ourselves with some that commend themselves: but they measuring themselves by themselves, and comparing themselves among themselves, are not wise.


If these folks' only peculiarity was that they met on Saturday to worship, we would have very little to worry about. But, they teach that Sunday worship is the Mark of the Beast, and Sunday worshippers, are Satan worshippers.
When confronted by Bible believers, they may deny this, but as long as they keep quoting Ellen G White, they must have this vulgar heresy stuffed right back down their throats until they repent. Ms White was a heretic, and she added to the Scriptures.
On the more charitable side, I believe I have met Seventh Day Adventists who were born again. But, they had dealt with the legal devices added by SDA doctrine and totally separated salvation from them.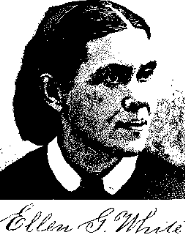 The one thing that will be obvious if you find a born again Adventist is that they clearly show that they are not saved by works. That is not always easy to discern because they know what we want to hear, and they will mouth salvation by Grace alone. Their works, as Jesus said, will show what they are. If they are obsessed with law keeping, they are not born again. Moses did not raise up the tables of stone Ten Commandments to stop the plague in Israel. He lifted up the serpent. Sin on the cross was who Jesus was for us, and the SDA doctrine calls us to look at the Law to be saved.
Numbers 21:8 And the LORD said unto Moses, Make thee a fiery serpent, and set it upon a pole: and it shall come to pass, that every one that is bitten, when he looketh upon it, shall live.
Romans 4:6 Even as David also describeth the blessedness of the man, unto whom God imputeth righteousness without works,
If they teach that a man cannot be totally righteous and approved by God without various works, they are heretics. God clearly blesses men who do not present anything to him other than their faith in God and his Son Jesus Christ.
Ellen White founded the Seventh-day Adventist church and all SDA members must vow to believe that she was a prophet!

From the 27 Fundamental beliefs, #17 "The gift of Prophecy:
"One of the gifts of the Holy Spirit is prophecy. This gift is an identifying mark of the remnant church and was manifested in the ministry of Ellen G. White. As the Lord's messenger, her writings are a continuing and authoritative source of truth which provide for the church comfort, guidance, instruction, and correction."
In any other Catechism or Doctrinal Statement the word "authoritative" means inspired of God. So, they knew what they were up to in the beginning, and they flatly refuse to change.
Photo above:
"Small pockets of believers were scattered throughout the northeast. The meetings (attended by Miss Harmon), who met almost exclusively in private homes, were characterized by.....
- the "holy" salutation kiss,
- loud shouting and singing,
- physical prostration's,
- promiscuous (mixed) foot-washing,
- multiple baptisms by immersion,
- odd exhibitions of voluntary humility (i.e. kissing, crawling and barking).
(Read that last sentence again - kissing, crawling and barking.)
A woman, at the meeting, got on her hands and knees, and crept over the floor like a child. A man, in the same position, followed her, butting her occasionally with his head. Another man threw himself at full length upon
his back on the bed, and presently three women crossed him with their bodies." Ellen Harmon moved continuously among these Adventist extremists.

Ellen G White on Christ's future final atonement
On page 481 of 'Great Controversy' (1927 ed.) Mrs. White says, "When Christ, by virtue of His own blood, removes the sins of His people from the heavenly sanctuary at the close of His ministration, He will place them upon Satan, who in execution of the judgment, must bear the final penalty."
What does the Bible say?
1 Peter 2:23 Who, when he was reviled, reviled not again; when he suffered, he threatened not; but committed himself to him that judgeth righteously:
24 Who his own self bare our sins in his own body on the tree, that we, being dead to sins, should live unto righteousness: by whose stripes ye were healed.

Ellen G White on following Christ by using your existing light
"Do you desire to become a follower of Christ, yet know not how to begin? Are you in darkness and know not how to find the light? Follow the light you have. Set your heart to obey what you do know of the word of God. His power, His very life, dwells in His word. As you receive the word in faith, it will give you power to obey. As you give heed to the light you have, greater light will come. You are building on God's word, and your character will be builded after the similitude of the character of Christ."
What does the Bible say?
Matthew 4:16 The people which sat in darkness saw great light; and to them which sat in the region and shadow of death light is sprung up.

1 John 1:5 This then is the message which we have heard of him, and declare unto you, that God is light, and in him is no darkness at all.

Ephesians 5:8 For ye were sometimes darkness, but now are ye light in the Lord: walk as children of light:
Before we come into Christ, we have NOTHING but darkness in us. There is no original light on which we can build. This is a Gnostic gospel, a works or process gospel in which the seeker finds the spark of light in him, and his proximity to God increases the light in the seeker.
If a SDA follower believes Ellen G. White in the above statement, they are damned to hell. There is no hope for them. The only way you can help them is to blast the heresy they believe and make it clear to them that they have to make a confession of faith in Jesus Christ and totally renounce the doctrine of devils they now believe.
CONCLUSION AND CAVEAT
If you are using your Baptist Standards, or any other denominational legal list of confession of faith, to judge other Christians, damn your laws and your confession. You are not keeping your law code to the glory of God and Christ. As you mock at the young lady in the see through blouse and the tattoos, you are telling any mature saints in the area that your law is for only one purpose..... to show off your piety. You are living exactly like the Pharisees in Jesus' day. They used their law, the Mishna, as a standard by which they mocked the law breakers around them.
Yes, it is rough talk, but is it theologically correct to say, "DAMN YOU LAW".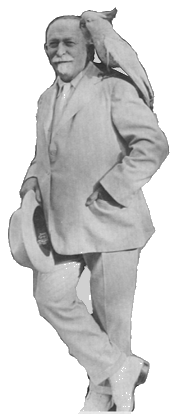 People who are obsessed with delivering the world from masturbation are almost always deeply into some very evil perversion themselves.
"A remedy for masturbation which is almost always successful in small boys is circumcision... The operation should be performed by a surgeon without administering an anesthetic, as the brief pain attending the operation will have a salutary effect upon the mind... In females, the author has found the application of pure carbolic acid to the clitoris an excellent means of allaying the abnormal excitement. "
--
SDA Dr. John Harvey Kellogg
"All kinds of stimulating and heating substances; high-seasoned food; rich dishes; the free use of flesh; and even the excess of aliment; all, more or less -- and some to a very great degree -- increase the concupiscent excitability and sensibility of the genital organs..." --
Sylvester Graham--
Mentor of Ellen G. White
ARTICLES AT THIS JOURNAL:
LINKS:
ALAN PARR ON SEVENTH DAY ADVENTISM- PART ONE - PART TWO
This is a second discussion of the SDA heresy after he realized he had not finished his research. Ellen G White is exposed in her teaching on how to deceive other Christians in order to win them over to SDA teaching. I saw this done in Tanzania when I was growing up in Africa. I have been subjected to this asymmetric stealth myself, and I stood them down with a vengeance.

A SITE WITH EXCELLENT VIDEOS ON MANY TOPICS, BUT THEY ARE SDA
This is getting to be VERY common on the Internet these days. SDAs will do great work in exposing other cults, and they will often use the King James Bible. They are intentionally trying to gather in followers by holding to a very biblical line. The clue always comes up sooner of later-- they are obsessed with Sabbath keeping, and they are usually eager to make heretics of anyone meeting on Sunday. They also cannot resist eventually referencing Ellen G. White, the heretic hag who added here rubbish to the Bible. Stay away from these sorts, and examine all sites by digging deep into them. Read comments-- they often expose the thing. Google the site name, and see if some other online Bible teacher exposes them.


THIS WEB SITE IS A CLANDESTINE SEVENTH DAY ADVENTIST SITE.
They will deny it, but they have the diet and Sabbath brand on their posterior as to doctrines they push.
http://www.godsaidmansaid.com/

BLASPHEMOUS TWISTING OF GOD'S WORD-- These spiritual scum make Sunday the mark of the Beast by making the mark in the forehead the thought process of Sunday keeping. Insane.
http://www.biblerevelations.org/sundaylaw/

THIS SITE IS CALLED "SDA GOSPEL"-- Their only Gospel message, on virtually every page, is Sabbath, Saturday keeping. This clearly shows that SDAs are saved by keeping the Sabbath. They are thus damned to hell, all of them who approve of this line. HELL !! There is NO hope for an SDA who pulls this line of Satanic Gospel.
http://www.sdagospel.com/

AND THE DISH RAN AWAY WITH THE SPOON
http://www.1888message.org/nlarchive/sep-oct00/mighthavebeen.htm
Ellen White had warned of the plans Satan had in delaying the coming of the Lord. In 1892 she warned that Satan wanted to take the church and "lead them on a long journey" (Letter 19, 1892). Later, in 1896, she saw that if "Satan can come into the very temple of God, and manipulate things as he pleases, the time of preparation will be prolonged" (Letter 83, 1896). Years later Taylor Bunch claimed that Ellen White had said: "If God's people had gone to work as they should have done right after the Minneapolis meeting in 1888, the world would have been warned in a few years and the Lord would have come."

"Adventists historically have been reluctant to disclose to outsiders the central role of White in their church for fear of being branded a cult with an extra-Biblical source for their beliefs, which is in fact how they are viewed by many mainstream evangelicals and fundamentalists. As a result of this reticence, Ellen G. White, unlike her contemporaries Joseph Smith and Mary Baker Eddy, remains virtually unknown outside Adventist circles. Officially the church teaches that White's writings, while inspired to the same degree as those of Biblical authors, are not to be considered equal in authority to the Bible.

Yet in practice this fine, and confusing, distinction is often disregarded. Almost all the unique beliefs that separate Adventism from the rest of Christianity have their basis in the works of Ellen G. White. A great many Adventists, regardless of the official pronouncements of the church hierarchy, consider White's writings to be an infallible authority in which there is no error."

"Then there are the troubling instances in which she was simply wrong, as in her infamous declaration that "if there was one sin above another which called for the destruction of the race by the flood, it was the base crime of amalgamation of man and beast . . . (which produced) the confused species which God did not create," or her claim that virtually every physical malady can be traced to masturbation which is caused by eating meat and other "stimulating" foods?"

"If Prophetess of Health shook up Adventism, the 1982 publication of Walter Rea's The White Lie44 came like an earthquake. Ellen White had frequently been accused of plagiarism. Just as frequently the accusations were denied to the satisfaction of most Adventists. Rea was a well established Adventist minister and self described devotee of White. In the course of graduate work at a non-Adventist university, he discovered a number of uncanny parallels between the works of other nineteenth century religious writers and White's writings. His attempts to bring the results of his research to the attention of General Conference officials were repeatedly met with statements that more study was needed before the issue could be publicly discussed. Rea, however, refused to keep quiet. After an article on the controversy appeared in the Los Angles Times, he was relieved of his position as an Adventist minister. "
After her death--

"After her death the status of White was enshrined with the White Estate set up as official guardian of her place in Adventism. Despite official statements to the contrary, on a practical level her writings came to be revered as supplemental scriptures. As Adventist scholar Arthur N. Patrick puts it, "Instead of a signpost, many in the church seemed to demand that she become a road. Instead of a sketch map, she was expected to be a contour map. Instead of a descriptive dictionary she was pressed to be an all-encompassing encyclopedia of truth and duty. In place of a blazed trail, the church appeared to want her to give it a highway."
MORE REVEALING DISCUSSION

"Let the colored believers be provided with neat, tasteful houses of worship. Let them be shown that this is not done to exclude them form worshipping with the white people because they are black, but in order that the progress of the tnith may be advanced. Let them understand that this plan is to be followed until the Lord shows us a better way (Testimonies for the Church, Vol. 9, pp. 206-207)."
MORE ON THIS

TWO "BASTARD" CHILDREN OF THE SDA CULT (Deut. 23:2 and Heb. 12:8):

EXAMPLE OF THE RECENT TRICKY WAY SDAs HIDE THEIR
IDENTITY WHILE SEEMING TO ZEALOUS AND KICK THE POPE:
http://www.localline2.com/~nicholas/

LOMA LINDA MEDICAL UNIVERSITY (SDA) BRINGS A RANK
WITCH AND NEW AGER TO TWIST THE MINDS OF THE STUDENTS:
http://www.temcat.com/omega_llu.htm

Uncle Steve's Diet Plan-- Article in this Journal

Check our PETA's religious cultic beliefs and blasphemies:
Vegetarianism is demonic.
http://www.peta-online.org/pubs/at/398/god.html

Useful discussion of the SDA cult:
http://www.biblebelievers.com/SDA/SDA4.html

See where vegetarian religion has come from and who promotes it:
http://www.essene.org/Essene_Doctrine.htm

KENNETH WADE-- Was he connected with David Koresh? Is his book, The Orion Conspiracy, a guide for Waco and David Steiner cults? We have a report that Wade has a symbol of the Knights Templar (a Freemasonic Order) on the podium he uses to preach on TV. Now, watch him try to weasel out of the Steiner and loonie bin connection as he is exposed as a cheap fraud:
http://steinerlegalfund.com/doom.html.
There is something very ominous about this flake. See a review of Wade's Orion Conspiracy which warps Bible prophecy:
http://www.pacificpress.com:80/books/orioncon.htm

THOUGH NOT NARROW THEOLOGICALLY, THIS SITE OPENS UP THE VERY DEEP AND SINISTER AREAS OF SDA PRACTICE: http://www.orionconspiracy.com/home.html

NOTICE HOW THE SDAs HIDE WHO THEY ARE. THIS WEB SITE LOOKS GOOD, BUT IT IS A MASTERFUL SUBTERFUGE. THE ATTACK OF THE CATHOLIC CHURCH IS NOVEL WITH SDAs BECAUSE THEY MADE LITTLE FUSS OVER THEM IN THE PAST. THE STRATEGY IS TO DRAW THE BIBLE BELIEVING FUNDAMENTALIST INTO THE ATTACK ON THE CATHOLICS, THEN TRY TO IMPLY THAT WHERE BIBLE BELIEVERS COINCIDE WITH CATHOLICS, SUCH AS SUNDAY WORSHIP, THE FUNDAMENTALIST IS BY ASSOCIATION A HERETIC. THIS IS DECEPTIVE AND FRAUDULENT LOGIC. TAKE TIME TO HAVE A GOOD LOOK AT THESE VIPERS: http://www.aloha.net/~mikesch/

BACK TO WAR ROOM- General Wickedness
BACK TO ENTRY PAGE OF THE JOURNAL

ge