e




THE QUIET
PLACE
If you are alone....
IN MEMORY OF:
Wes and Frances
Van Nattan
and
Glenn and Charlotte
Hoover
FELLOWSHIP
WITH OTHER
SAINTS:
Paul Proctor
Outspoken and
Fearless
Critical Issues
Commentary
This is a YouTube
site featuring
Pastor Bob De Waay
Twin City Fellowship
web site which is also Pastor
Bob DeWaay's site
His local church site
Caveat: They use non-
KJV Bibles, and they have associations
with some people
that are exposed in
error on this journal.
But, many practical theology issues are
well taught here
Constance Cumby
Watching the New Age
as it enters the
church house
Dennis Lloyd
New Zealand
The Stand
Thomas Ross
Bible Teacher
Far Eastern
Bible College
A Squandered Legacy
David Norris
JOHNNY THE BAPTIST
Waist high, straight
across the plate.
If you cannot get this,
you need to go to ER
right now for a
brain scan.
STRONG MEAT
FROM THE UK
Time For Truth- UK
Plain vanilla site
But, deep teaching
from the KJV Bible
Hireling Fundamental
Baptist Preachers
Exposed
Charles E, Fuller
Old Fashioned
Revival Hour
Great war front
against Charismania
BRANDON
STAGGS
See his online
Bible study helps
ON THE BATTLE
FIELD IN ASIA
Narrow, Tender,
and Dangerous to
Bible mutilators
CHARLES SHONG
Read brother Shong's
book on the
End Times Church
Lighthouse Trails
Research
Exceptional resource
for watching heretics
Institute of
Creation Research
Fundamental
Evangelistic Asso.
Reading list
Exposing
Strong Delusion
Video based
Free the Masons
Video based Bible
Teaching and
Exposure of Error
HERE IS A RATIONAL
VOICE FROM
THE ARAB WORLD
OAKLAND AND
SAN FRANCISCO AREA
KJV BAPTIST CHURCH
WEBTRUTH
Sound Bible Teaching
from the UK
WALID SHOEBAT
Must reading to
understand the
Middle East today
Bishop
Alfred Owens
Washington DC
Preaching it straight
Kjos Ministries
Exposing Satanic
Invasion Today
Disclaimer:
Bible version
I have not reviewed
everything here, but
there is a lot of useful
info on modern
apostasy here
Do It Yourself
Piano Repair
Learn how to do it,
and buy the parts
and tools.
Old hymns sung by a
Scotch Irish cop from
Ulster


Watch End Times
prophetic events
as they happen
WATCH AND PRAY
WAR ROOM
We are under attack by
a new synergistic
combination of the
Manifest
Sons of God.....
Roman Catholic
intrigue.....
and Alchemy.
This mob talks boldly of
attacking non-compliant
saints with brute force.
TERRA FORMING
This is the same old
moldy Satanic rubbish,
but in a "new and
improved" wrapper
STATEMENT:
At this site
The Lord Jesus
Christ is the eternal
Son of the Living God--
Philippians 3:20 For our
conversation is in heaven; from whence
also we look
for the Saviour,
the Lord Jesus Christ:
Psalms 18:46
The LORD liveth;
and blessed be my rock;
and let the God
of my salvation be exalted.
SITE STYLE:
This site will make you think and react at the extremes.
This is just fine.
Some readers will hate us, and some will love
us for Christ's sake.
Why be blunt and forceful?
Simply this--
You will find it very
hard to communicate
with a man
once he is dead.
Why be tactful
and tempt people to
procrastinate
about eternity?
BOOKSTORES


Mary has a
BOOKSTORE
for the ladies
MUSIC PAGE
for listening
I suggest you copy
the URL of a station
below and paste it
into a new tab to
play while you
visit our journal.
INSTRUMENTAL
CHRISTIAN MUSIC
OLD HYMNS OF
THE FAITH
EASY LISTENING
INSTRUMENTAL
SECULAR
End radio list


WHAT-- ANOTHER CHURCH GIMMICK?

No!

It may be shocking to some of you dear souls, but the New Testament Church was identified by the homes they met in.

1 Corinthians 16:19 The churches of Asia salute you. Aquila and Priscilla
salute you much in the Lord, with the church that is in their house.

Colossians 4:15 Salute the brethren which are in Laodicea, and Nymphas,
and the church which is in his house.

Philemon 1:2 And to our beloved Apphia, and Archippus our fellowsoldier,
and to the church in thy house:

The Apostle Paul NEVER build a brick and mortar "church",
and he never bought real estate and claimed it was a "church."
MORE ON THIS IN THIS JOURNAL

This local church may meet in homes, IHOP, the city park, or a rented store front.
We will never own real estate. We have no schedule or hours for meeting. We have our homes and our zeal for Christ and his Church.

Who needs Christian fellowship in the Texas Hill Country?

These are the End Times. Men's hearts "are waxing worse and worse." Is this a surprise? Not at all, for God said that is exactly how it would be in our era. But, God nowhere told us to suspend our zeal for him or for one another in Christ Jesus just because the wicked get wickeder (new world I fear :-)

So, how are those on the narrow way dealing with the End Times in Austin, Texas and vicinity? Not very well.

A church in Austin, Texas did a research on churches of all kinds in Travis, Williamson, and Hays counties. They compared this area to other metropolitan urban areas similar to Austin. The result was frightening. It turns out that the Austin metropolis has far fewer churches per capita than most other American cities. This is startling for a state founded by Scotch Irish Presbyterians.

So, we have to assume that there are a significant number of Bible believers in the Austin environs who cannot find a like-minded church to fellowship with. Elijah spent three years living beside the brook Cherith with only a flock of ravens for fellowship. Elijah thought he was the only one left who was right with God. The big church in town (Samaria) was the temple of Baal. That was no place of fellowship for God's man.

Do you sometimes feel like Elijah? God told Elijah that he had seven thousand in Israel who had not bowed to Baal. In these last days of the Church Age we need to leave Cherith and go find some of those faithful few who have not bowed the knee to Rich Warren and the hog slop church.

We have no illusions about starting some sort of big church growth movement, but we do feel moved of the Lord to seek fellowship with any of Christ's people who still try to find fellowship. Are you one of them?

So, what is a Local Church?

1 John 1:5 This then is the message which we have heard of him, and declare unto you, that God is light, and in him is no darkness at all.
6 If we say that we have fellowship with him, (God) and walk in darkness, we lie, and do not the truth:
7 But if we walk in the light, as he is in the light, we have fellowship one with another, and the blood of Jesus Christ his Son cleanseth us from all sin.

A New Testament local church is made up of ONLY people who walk in fellowship with Jesus Christ, and they crave fellowship with other Bible believers.

Matthew 18:20 For where two or three are gathered together in my name, there am I in the midst of them.

All that defines a local church gathering is a minimum of two believers and their Head, Jesus Christ. We make NO apologies for not pushing for numbers or fame. We are the "few there be that find" life in Jesus Christ. The many are in mega churches feeding their lusts on the way to hell. If warming a church pew with their back side saved anyone, most of the Mafia would go to heaven. They go to Mass frequently.

We thrive on fellowship with each other and with Christ with the Word of God as our only guide. We have no secrets, not hidden agenda, and no demands on you. Just BE what Christ asked you to be, and we may have some very good fellowship in Christ.

Who are we?

1 John 2:3 And hereby we do know that we know him, if we keep his commandments.
4 He that saith, I know him, and keepeth not his commandments, is a liar, and the truth is not in him.
5 But whoso keepeth his word, in him verily is the love of God perfected: hereby know we that we are in him.
6 He that saith he abideth in him ought himself also so to walk, even as he walked.

We keep Christ's commandments (NOT the law of Moses), and we want to walk as he walked. We are not sinless and will not be until we are taken to be with Christ in heaven, but we are also not satisfied with any point along the way. We provoke one another to keep growing and becoming more like Jesus.

Who do we avoid?

1 John 2:18 Little children, it is the last time: and as ye have heard that antichrist shall come, even now are there many antichrists; whereby we know that it is the last time.
19 They went out from us, but they were not of us; for if they had been of us, they would no doubt have continued with us: but they went out, that they might be made manifest that they were not all of us.

The antichrists of today are mostly in organized churches. They went out into darkness. We refuse to follow, and they are not welcome with us. If you want the warm fuzzies, please stay in your mega church bunkie.

What is worship?

Worship consists of whole families of Bible believers.....
who read the Word of God, Colosians 4:`6
who pray together, Ephesians 6:18
who give (person to person) to other Bible believers who are in need, I Corinthians 16:1-2
who submit first to Christ and then to each other, I Peter 5:5
who are edified as God uses men in the fellowship to teach the Word, Ephesians 4:11-13
who remember the Lord's death in the Lord's Supper, I Corinthians 11:26
and
who sing and make melody to God. Ephesians 5:19

Worship is regulated ONLY by the Word of God, NOT by traditions or by creeds.

Worship is not evangelism, so if you are not a born again Bible believer you are not particularly encouraged to seek fellowship with our church. If you are not born again yet, please seek out one of our people to help you learn about the Gospel and how to confess your faith in The Lord Jesus Christ. This is the first qualification for joining in fellowship with us. The other qualification is that you and we are like-minded in Bible doctrine.

We have no contemporary aspect. We sing old hymns of the faith from a hymn book. We do not need instruments, though we may use them. We have no youth group-- we are a family. We have no laws, but we insist that modest apparel and godly manners must always be evident. If you come to us in immodest apparel, we will ask you to go home and change. This applies to children and youth also. Do not come looking like you just climbed out of a dumpster. Wear your best casual clothes. It is a sorry commentary on American culture that many people never dress well until they are laying in a coffin.

If you have tattoos, wear clothing that will cover them, even if they are meant to be "Christian." Clothing with messages on it will be examined by the leaders. Plan to simply avoid this please. In other words, do not "come as you are." Come expecting Jesus to approve of your appearance. You may be sure Jesus did not go up to the temple in a T-shirt and shorts and a big tattoo on his chest that said "ABBA FATHER."

1 Corinthians 14:40 Let all things be done decently and in order.

Offenses

Luke 17:1 Then said he unto the disciples, It is impossible but that offences will come: but woe unto him, through whom they come!
2 It were better for him that a millstone were hanged about his neck, and he cast into the sea, than that he should offend one of these little ones.

There will be offenses when two or more people meet. It is part of being fallen humans. When you are offended, if it is clear that no offense was intended, YOU are the problem, not we who are in regular fellowship. If something is taught that offends you, feel free to speak one-on-one with the teacher WHEN NO ONE ELSE IS PRESENT. If you make a scene you will be immediately asked to leave. We do NOT tolerate agents provocateur for any reason.

If you are a spy for some other spiritual entity, or for Caesar, we will respond easily to your questions which are NOT asked in the fellowship time. We have nothing to hide from Caesar. If you, a government agent, come ONLY because you are a Bible believer and seek fellowship without guile, welcome. If we discern you have an ulterior motive, you will be instructed to leave at once. Be honest with us, and we will try to be helpful.

We do not tolerate any conversation that is loaded with references to the US Constitution, guns rights, tax rebellion, political intrigue, extreme doctrinal opinions, conspiracy, or general gossip that has nothing to do with building up the saints in the most holy Faith.

Colossians 4:5 Walk in wisdom toward them that are without, redeeming the time.
6 Let your speech be alway with grace, seasoned with salt, that ye may know how ye ought to answer every man.

As to Charismatic manifestations as commonly seen in some churches, we do not allow any of them. If you want to speak in tongues or roll on the floor and cackle like a hen, please move on.

Please bring a King James Bible (NOT New KJV), and leave all other versions at home. We do not allow any other Bibles to be read out loud or quoted in our gatherings. We would tolerate the Geneva Bible if you do not quote the footnotes.
MORE ON THIS MATTER

One more request. When we meet for fellowship, please do not chatter on and on about how badly some other local church treated you. If you have nothing else on your mind, you are very bitter, and there is nothing edifying in bitterness. Thanks

By now you are asking, "What is your creed or doctrinal statement?"

Answer: The King James Bible- original version.

All we need is the Bible to define us, teach us, and discipline us to come into the image of Christ Jesus.

We are not a nonprofit corporation, in fact, we are not a corporation in any way at all. Thus, we have no document but the Bible, we have only biblical leaders, and we are not democratic. Either the leading men, or all the regular fellowship friends gathered, will make all decisions. Nothing is acted upon unless there is one mind.

You have NO rights when you fellowship with us. Until we are convinced that you are truly born again and have a public confession and life based in zeal for Jesus Christ your opinion on procedural matters will seldom be sought. If you show ANY signs of climbing and exalting yourself in our fellowship, you will be dismissed at once.

If you have a suggestion, support it from the King James Bible, and then only to one of the men. Ladies speak of these things only with the older women who will pass it on to the leading men.

Husbands and fathers-- if your wife or children push themselves forward and dominate, we will require you to leave. Loud cheeky brats will not be tolerated. Carelessness to seniors will be rebuked soundly. Flirting with the ladies or girls by any visitor will result in sudden ejection from the gathering. We will NOT permit the fellowship to be abused by hustlers, young or old. During informal times it is desired that men fellowship with men, and ladies with ladies. Children must never be treated as "rug rats." Open offense may be openly rebuked.

Why all the discussion that sounds a bit defensive?

Answer: Most assuredly, "Christian" local churches are social clubs for people seeking chills and thrills. These sort of people are a pain in the neck to real Bible believers. We do NOT invite these sort to our fellowship. The reason is that we want our fellowship times to be open, peaceful, family like, and of no offense to anyone present. Because of the mega church honky tonk mindset, and because of the cowboy church rodeo monkey shines in Texas, we find that we must tell you right up front that we are spiritually peculiar and intend to stay that way.

1 Peter 2:7 Unto you therefore which believe he is precious: but unto them which be disobedient, the stone which the builders disallowed, the same is made the head of the corner,
8 And a stone of stumbling, and a rock of offence, even to them which stumble at the word, being disobedient: whereunto also they were appointed.
9 But ye are a chosen generation, a royal priesthood, an holy nation, a peculiar people; that ye should shew forth the praises of him who hath called you out of darkness into his marvellous light:
10 Which in time past were not a people, but are now the people of God: which had not obtained mercy, but now have obtained mercy.
11 Dearly beloved, I beseech you as strangers and pilgrims, abstain from fleshly lusts, which war against the soul;
12 Having your conversation honest among the Gentiles: that, whereas they speak against you as evildoers, they may by your good works, which they shall behold, glorify God in the day of visitation.
Sign on the line

On some occasions you may be asked to sign a statement indicating you want to be present with us. You will sign away all of your rights, including rights to redress for any reason. This is ONLY because Caesar may soon require that the only time a person can share their faith is if they are pointedly asked to. Also, there are those agents of Satan and other entities who are sent to cause a liability in order to destroy the peace and safety of a Christian gathering. We will all do this, not just you, so please understand that we live in perilous times.

2 Timothy 3:1 This know also, that in the last days perilous times shall come.
2 For men shall be lovers of their own selves, covetous, boasters, proud, blasphemers, disobedient to parents, unthankful, unholy,
3 Without natural affection, trucebreakers, false accusers, incontinent, fierce, despisers of those that are good,
4 Traitors, heady, highminded, lovers of pleasures more than lovers of God;
5 Having a form of godliness, but denying the power thereof: from such turn away.
Safety

The men in the fellowship will be prepared to safeguard the peace and the security of the fellowship, both when meeting and in general. Read that any way you want to, but take it seriously.

Solicitation

We are not a social agency. We do not have a "food closet." We take care of our own. So, if you are hungry, speak to one of the leading men, and if they have the resources, they may help you personally. Otherwise, you will get little of nothing from us in the way of "hand outs." This is only here because of heathen folks who milk Christians for help but hate Jesus and the Gospel.

Romans 14:16 Let not then your good be evil spoken of:

Also, if you are caught soliciting our people for commercial gain, or any other entity, especially militant and political causes, we will evict you at once. We are the people of God, not the Militia or the Tea Party.
RSVP

If you feel that this presentation calls you to fellowship, please give me a call. I personally (Steve Van Nattan) simply do NOT care to play games with "church tramps" who hustle in church or make a vocation of roaming around looking for trouble. This discussion is meant to get all of the unpleasant matters out of the way so that we may at once have one mind in Christ because we see eye to eye.

I pray that a few of you who read here will be like minded, and thus, we may find sweet fellowship in The Lord Jesus Christ.

"Men occasionally stumble
over the truth,
but most of them pick
themselves up and hurry off
as if nothing had happened."
Winston Churchill

Do you visit Texas from time to time?
If so, please contact us.
We run to restaurants to find one time fellowship
with Bible believers from anywhere in the world.

WHAT FOLLOWS BELOW IS A LIST OF ARTICLES IN
THE JOURNAL-- BLESSED QUIETNESS
By Steve Van Nattan

The latest articles is at the top.



THE FOLLOWING STORY HAS BEEN IN PROGRESS AT THIS JOURNAL SINCE 1997. THIS MAY BE THE MOST COMPLETE ACCOUNT OF TRECANI'S LIFE ANYWHERE. I HAD TO DIG IT OUT OF BIBLE BELIEVING ITALIAN SITES AND OTHER OBSCURE CORNERS.

Also known as: Giovanni Battista Treccani, Nephew of Pope Paul VI, is Born Again,
seemed to disappear, and is found
John the Baptist Treccani was born in Italy in a traditionally religious family. The mother, the sister of Pope Paul VI, was a devout Catholic, and was very dear to the religious formation of their children. Since childhood, John the Baptist Treccani felt the desire to live closer to God. The following is the biography, history, and testimony of his conversion to Jesus Christ.
GREAT TURNING POINTS
OF WORLD HISTORY
Twenty epochs of God dealing with humanity from a biblical viewpoint. Part 1 - 4

STAMPEDE SERIES:



WORDS WE USE- PART ONE
This is one of the most aggressive and vicious attacks I have ever made on the kingdom of Satan. Why? Because I damn the words we all use carelessly, and even I do not like what I wrote. I admit that I am guilty in a few cases, but I will not hold back one entry. You will hate this article at some point. Good! That is exactly what I want.
Please do not let children read this article without adult companionship.
By the way, A REVISION OF PART TWO IS COMING SOON.

A ROGUES' GALLERY
These are men who seduce Bible believers by the thousands.

FAT PREACHERS AND SAINTS AT THE CHURCH HOUSE
Loads of media added
From the Vatican to the most narrow Fundamental Baptist Church, we see a lot of fat boys playing the role of pastor.

DAVID CLOUD'S HERETICAL DOCTRINE
OF ORGANIZING THE LORD'S CHURCH
This is how a faithful Bible teacher, a defender of the King James Bible, trades the plain meaning of the Bible for 1700 years of moldy tradition, form, and ritual.

HEBREW ROOTS ATTACK ON GOD'S NAME
ALL Hebrew Roots groups are based on Occult and Satanic Jewish writings and names from Babylon..... and worse.

THE THIRD INDUSTRIAL REVOLUTION
This is a story of three industrial revolutions and how they destroy people.

TELEVISION: CHANGE AGENT AND MIND CONTROL
The television is being used to destroy the traditions of culture and religious zeal everywhere it is found. If you watch TV you cannot escape this.

ECCLESIASTICAL SUCCESSIONIST- APOSTOLIC CHURCH HERITAGE
We discuss several of these heretical movements, but zero in on the Landmark Baptist Heritage heretics and their blasphemy of Jesus Christ and his headship of the Church.

PRINT YOUR OWN PAMPHLET ON THE BLASPHEMOUS CATHOLIC MASS.
This tract content is free for you to use and print your own tract for Catholics. I have never found a tract that really did the job well, so I wrote my own.

"ONCE A MASON, ALWAYS A MASON" IS A LIE. FREEMASONRY ALLOWS DEMITURE.
Any Christian who refuses to demit from the Lodge must be confronted as a coward and a wimp. Any pastor who defends his own Lodge membership is a BASTARD and an hireling.
DIARY OF TERRORISM AND PERSECUTION
This is an ongoing study with a view to the future for Bible believers

A "NOBLE BEREAN" ABANDONS CHURCH TRADITION
The man examines all church tradition with only the Word of God, and he found peace
with God in this. In the process, he found himself at enmity with most churched people
because they avoided what the Bible said.

THE PROVIDENTIAL GLORIOUS SINKING OF THE SPANISH ARMADA
This article must come back to the top. It has been edited, and a BBC video added. You readers who cling to the US Constitution need to understand that if God had not been fighting for England in 1588, your "Constitution" would be Roman Catholic Canon Law.

THE FALL OF CONSTANTINOPLE
This is the single most important event in Christian history. The Muslim murders and rapists drove the Greeks into Europe, and with them the monks took the preserved Word of God in Greek. These manuscripts were later used by the King James Bible translators.

IS THIS THE BEGINNING OF THE END?
Kansas City Seven (Fellowship) Guru, Bob Jones gives PROPHECY ON PK AND THE WORLD UNITY OF CHARISMANIA AND PROMISE KEEPERS. This Charismatic Mafia are still hard at work plotting to take over Christendom, the government, and YOU.

ROMAN CATHOLIC WHORE CHURCH APPARITIONS AND RELICS
The nonsense seems unlimited. Only the imagination prevents the Vatican creeps from making more of this stuff.

RARE PHOTO OF A JACK ASS AND A BIBLICAL TEXTUAL CRITIC
Never before has a textual critic been caught in his natural habitat. They are famous for hiding in Princeton, Gordon-Cronwell, and Oxford. At Blessed Quietness Journal we find the real news for you.

POSITIVE CONFESSION AND SELF LOVE
New age mystic pantheism and pantheism and other blasphemous Eastern spirits invade the Lord's Church

DONKEY DUNG AND LION FAT -- A.K.A. TURDOLOGY
A discussion of damned traditions of man that have been foisted on the Lord's Church. Also, we may call this a study of Turdology.

HOW ART THOU FALLEN FROM HEAVEN, O LUCIFER, [ AND THY FUNNY BIBLES ]?
By Will Kinney-- This is a discussion of the perverse blasphemy of making Jesus Christ into Satan, as demonstrated by the NIV committeeof translators who blindly served Satan in doing just that.

ENOUGH
Do you know how to be content with enough?

NEW SECTION IN THIS JOURNAL: POWERFUL CHAPTERS OF THE BIBLE
First Chapter Study: PSALM 91
These studies will be coming at regular intervals and are meant to encourage, teach, and trouble you if you need it. Conventional teaching / preaching language is avoided so that I can be of use to you in Christ.

I HAVE A SECRET

OUR THREE PART SERIES ON MAITRAYA
This cult based on the coming of Christ will not go away and is running wild. My articles have been greatly enlarged.

THE SATANIC SCHEME TO FIND MESSIAH BY THE ROYALS OF EUROPE
All of the following articles in this series have been updated and greatly expanded.
Learn of an old but very up to date plan to take power in the name of Christ.
THE HERESY OF CONTEMPLATIVE PRAYER
This is the most powerful force in Christendom today which will fill your life and home with devils.
RECENTLY VISITED ARTICLES:

WAR ON THE MIND OF THE SAINTS
A worldwide war is raging to destroy the mind of faith,
especially of the monotheists, Jews, Muslims, and Christians.

GMO FOOD IN YOUR PANTRY
Here is a list of food in your pantry, or on the supermarket shelves.

EZEKIEL 38 REVISITED
New discussions of Bible prophecy as they fit with present trends in the Middle East, Israel, and Russia.

YOUR FOOTSTEPS IN THE CORRIDOR
While we chase success and thrash out our survival in a world of fear and fantasy, someone is all alone.


See "Edification" below to find nearly 2000 other articles.




LATEST POSTS
FROM BALAAM'S ASS SPEAKS BLOG
Subscribe to RSS headline updates from:
Powered by FeedBurner


Answering your doubts about salvation

GOD PROMISES THE BELIEVER.... MUCH ASSURANCE
Isaiah 32:17 And the work of righteousness shall be peace; and the effect of righteousness quietness and assurance for ever.


THE GOSPEL OF JOHN
Learn if you are born again... Or, how to be.

GOOD HOPE FROM THE BIBLE
Mostly Bible passages which give confidence to saints
Entry links to journal departments

THE QUIET PLACE
Rest in the Lord Jesus. Here are a series of pages to put your mind at rest, but not with a narcotic.
You will feel better after visiting here.
RECENT EMAIL FROM WARRIORS IN CHRIST
I get some very thought provoking email from readers, and this is where I share their thoughts with you.
HOME MAKER'S CORNER
Ladies' special helps and Bible discussions. Learn about home making, home schooling, home survival ideas, ladies' Bible lessons, and much more. This area has one of the only collections anywhere or Annie Flint Johnson's poetry.
MORAL ISSUES
You will be challenged to think about right and wrong without any gray areas. Many issues are covered and answered by the King James Bible.

STRONG DELUSION IS NOW IN PROGRESS
This is a discussion of God's entering into the world
and giving delusion to humanity. This item may be dropped one day due to US Government censoring and threats.
BIBLE STUDY
Bible sermons and studies to grow by. The Bible is the main event here. We are literalists with no apology. We use only the King James Bible, and we defend it here.
DEFENSE OF THE KING JAMES BIBLE
Many new articles have been posted. We believe that the King James Bible is the only Bible the Lord uses, and the one that Satan hates. We are not ignorant KJV thumpers. The whole history of both the Alexandrian texts and the Antioch texts is dealt with.
ZIONISM CULTS AND INFILTRATION
Hebrew Roots, with large doses of pagan Zionism, is invading churches and demanding the law of Moses be reinstated by the Lord's Church. It also has a One World New Age connection.
THE WAR ROOM
The Christian life is warfare according to the Apostle Paul. That warfare is not within us, as some mega church wimpy gurus claim. There are NO issues, teachings, movements, or heretics who will be given immunity from attack.
WARNINGS
Profiles of false prophets, hirelings, and heretics
HOUSE CHURCH
The New Testament Church started in home and stayed there for 300 years until the Whore of Rome organized "church" and moved into piles of stone. If you like the home based option, this section will be of great help.
THIRD WAVE-- CHARISMATIC CHAOS
Nothing is making more confusion than the Charismatic Movement, with the exception of the Emergent Church and Rick Warren. I have just restored a huge number of articles on Charismania which have been updated and made easier to read.
THE WORLD OUT THERE
You get thought provoking discussions of world news, mongrel political leaders, cultural issues, and more.SURVIVAL AND HEALTH ISSUES
In these last days of the Age of Grace there are many perils to all of humanity. We do not claim to be the life guard of all humanity regarding earthly issues. We DO feel responsible to warn and counselthe saints of Christ in matters earthly. Nothing it too obscure to be covered.
LEGENDS OF CHRISTIAN HEROES
You will be greatly blessed to read about saints who were faithful and vigorous in the battle for truth.
KIDS
Fun and stories. We are always looking for contributing writers here.
YARNS
By Steve, the editor, from his life growing up as a pastor's kid, a missionary kid, an Army man, a piano tuner, a pastor, and a Texan. Some of the yarns are even true.
ONLINE RADIO MUSIC LIST
EDITOR'S PAGE
Steve shares what is happening with the journal.
BIO OF STEVE
Your editor's heritage as a Dutch, German, Irish, Native, WASP, and a African American.
COFFEE
The lovely brew. A tutorial in coffee history, grading, roasting, and generally promoting.
SHIRLEY GOD
The creed and confession of a god named Shirley.
CHRISTMAS
This section discusses the pagan origins of Christmas and the dating of Jesus' birth.
1400 articles plus
Teaching truth to the saints
and exposing heretics
Using the King James Bible
CHURCH AFFILIATION
We fellowship with all
Bible believers who hold
the King James Bible
as infallible and preserved
whithout error, especially
those believers in the
Texas Hill Country.
WEB PAGE FOR
THOSE INTERESTED
We are not politically correct,
tolerant, or inclusive.
We are
Bible bigots.
Deal with it :-)
ALL HELL
All hell is about to break
loose in the USA.
Drudge headlines say it all.
Guns are on everyone's mind.
Race war is coming.
Congress in chaos.
Strong delusion from God
has taken hold of millions.
Is there any hope?

How is it with you?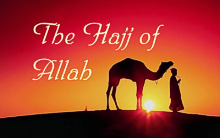 READ STEVE'S BOOK
ON THE ORIGIN OF THE
NAME ALLAH ONLINE
Allah, Who Is He?
OUR
PRESUPPOSITION:
"Thus saith the Lord....."
On the Web since 1995
Over 28,000 files of content
"When the tide is low, every shrimp has its own puddle."
Vance Havner

To hell with your puddle.
Do you believe every word and thought in the King James Bible is true and has the power to change every sinner's life?
What part of the Bible do you set aside to please your Emergent Church guru?
Your guru be damned.
We stand on the Word of God as the only propositional truth in this world.
Every other standard is absolutely wrong, and we will do anything lawful to destroy it.

If you are bored with God, you need to click out of here at once.
We will pop your nominalistic little bubble for you and
laugh as we do it.

THINK
It may save your soul.

Truth is too important to kill it in the streets for the sake of peace, not even YOUR peace.

WHY READ THIS JOURNAL?

You are not looking at the entry page of a hobby blog.

This site has nearly 2000 articles dating back to the dark ages of the web in the early 1990s. I am nearly 70, and I am telling you all I know about Jesus Christ and life. No topic about life is avoided here. No doctrine is a non-essential here. If you want to see my journal,
GO TO MY BIO.

My personal story is one of failure to always live life God's way, while sometimes living God's way. If you think you do not need us old fossils to talk to you, life will be hell for you by and by--
I can promise you that.

Many of the times when I did things God's way, it was because I listened close when some older saint, in London, Langano, or Los Angeles, was telling his story and pointing me to Jesus. Many of my articles are based on your stories in Christ. Reading here is an ongoing conversation.

I am not here to amuse you. There are humor and yarns for distraction, but when dealing with The Word of God (King James Bible) I am narrow, in your face, and unapologetic. I am obsessed with the narrow way, the only way, God's way. I will not compromise anything to make you come back and feel all cozy and warm.

If you need comic relief every ten minutes because you were raised and weaned on Sesame Street and Mr. Roger's Neighborhood, get out of here. I have a very enviable return rate in my stats. There is a very special group of readers here who stay 30 minutes to an hour. My site is for people who crave a narrative, a story, and mental stimulation that does not grab you in the groin.

I want you and me to be stimulated in the mind, and then emotionally--
IN THAT ORDER

Modern society worldwide is on mental crack, as is the Emergent Church and Contemporary Christianity. Damn them all. I know Jesus Christ, and all I want to hear about is him and him crucified.

I only read about fifteen books a year other than the Bible. I am reading about Harry Truman, a satire, the Mau Mau in Kenya in the 50s, heirloom seeds, and the USSR gulag era right now. I have about twenty books in progress at any one time. My home and desk are covered with stick up notes. It gives my guests the impression that I am thinking deep thoughts :-)

Facebook did a research and found that their people read one book a year, and they had the nerve to brag on that. Bah.

Stick around,
let's talk.
Let's think.
Let's follow
"the Lamb of God which taketh away the sins of the world."

If you read this whole blurb I want to have coffee with you if you are ever in the
Hill Country of Texas.
SEND MAIL PLEASE

OUR
VIEW OF AMERICA

A PARABLE ON
AMERICA'S DESTINY

OUR POSITION AS TO THE DESTINY OF AMERICA

AGAIN.....
Caution: Explicit

CAVEAT:

I try to filter ads
which are heretical.
Nobody is perfect.
Please be patient.

QUESTIONS:

What is bothering you out there?
Is there an issue in the world or Christendom that needs discussing?
SEND MAIL

VAN NATTAN
BLOGS:

BALAAM'S ASS
SPEAKS
Balaam's Ass is talking
back to heretics and
church house creeps

THE COTTON APRON
Mary's blog for Bible believers at home


DAN VAN NATTAN'S BLOG
Biblical perspective
from down under


CONTEND
FOR THE FAITH
We use prophetic Scripture to see trends in events and actions and hard words of world leaders. The point is to watch and pray as the Last Days wind down.


BIBI MATATA
For my African friends


HAJI ALLAH
The journey of a Sumerian god from Nippor to Mecca


ASSOCIATE
BLOGS OF
FRIENDS

RUDY A COPE
Rudy is a pastor with
zeal for the narrow way
Featured:
THE SADDEST WORDS
IN THE BIBLE


DORIGHT CHRISTIANS
BLOG
Exceptional new blog exposing Fundamental church wickedness
GOOD BOOKS
ON THIS SITE
Public domain
and otherwise
DO YOU HATE
BIBLE BELIEVERS?
Well, what do
Bible believers believe?
Admit it-- You do not have
a clue what we believe.
You are simply reacting
based on what the media
and some PhD
says we believe.
Read here for a while.
At least then you will know
WHY you hate us.
OUR:
Doctrinal Statement
Creed
Confession
and
Covenant

ANABAPTIST
CHORAL
Old Hymns of
The Faith and
Sound recent Hymns
51 Hymn Play List !
DAYS OF
PRAISE
Daily Devotional
from the Bible
from Institute of
Creation Research


CAUTION:
My policy is to send my readers
all over the web to prove things
I claim and teach.
If you want to be sure to
find me later,
BOOKMARK this page
NOW please.

STEVE VAN NATTAN
IS NOW TUNING PIANOS
IN THE HILL COUNTRY
OF TEXAS