HEALTH REPORTS And AIDS Watch
Also, Preparation for Terror Attacks

This page is no longer maintained here.
CLICK HERE to go to the new Health Section
Mayo Clinic Search Oasis
Useful for searching out information
on your symptoms, etc.
AIDS AND HIV PEOPLE WILL BE TERRIFIEED TO BE TESTED
IF THIS KEEPS HAPPENING
Search The Special Nutritionals
Adverse Event Monitoring System
(SN/AEMS) at the USDA
for the herb or dietary item
you are contemplating adding
to your do-it-yourself health program.
Search SN/AEMS for:

ARTICLES:
SARS-- The Story and Self-Defense
IS ARTIFICIAL SWEETENER DESTROYING YOUR HEALTH?
A HINDU DOCTOR ON AIDS--
If this guy can get this right, what is wrong with the CDC?-
FRONTLINE Article added
AIRPLANES ARE DEATH TRAPS FOR AIDS AND TB
WE MUST AGAIN DISCUSS
BIOLOGICAL TERRORISM FROM A TEST TUBE
DISCUSSION OF RESPONSE TO BIOLOGICAL WARFARE ATTACK
MORE COMPLETE DISCUSSION OF PANIC AND BIO ATTACKS RESPONSE
A DISCUSSION OF BIOLOGICAL WARFARE AND THE USE OF TOXINS
BOTULISM AS BIOLOGICAL WARFARE AND ITS CURE
PLAGUE AS BIOLOGICAL WARFARE AND ITS CURE
ANTHRAX TERRORIST ATTACK AND HOW TO PREVENT AND CURE IT
SMALLPOX-- NO CURE-- Prelude to Armageddon
HERE IS HOW TO STOP AL QAEDA
(Yassir Arafat and Saddam)
WHO IS OSAMA BIN LADEN TO GEORGE W BUSH?
PERSECUTION OF CHRISTIANS WORLDWIDE
STAMPEDE-- A Study in Fear-- By Mike Ramey
ARE YOU READY FOR THE WAR TO ARRIVE AT YOUR HOME?
Preparing for War Part I
Disaster Supply Kits

Preparing for War Part II
Sheltering

Preparing for War Part III
What to do when Team Jihad hits Home

Preparing for War Part IV
Nuclear and Radiological Attack

Preparing for War Part V
Forget the plastic sheets

Preparing for War Part VI
Homeland Defense Weapons in Terrorist Times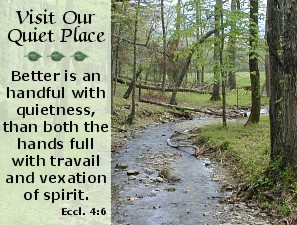 January 2003


XXXXX DRUDGE REPORT XXXXX TUE JAN 21, 2003 17:59:25 ET XXXXX

MAG: 25% OF NEW HIV-INFECTED GAY MEN SOUGHT OUT VIRUS, SAYS SAN FRAN HEALTH OFFICIAL

New ROLLING STONE Managing Editor Ed Needham is set to hit complete controversy with a 4-page report: "Bug Chasers: The Men Who Secretly Long To Be HIV+."

Filed by Greg Freeman, the shock story claims some men with HIV are deliberately having unprotected sex with those who want to be infected!

MORE

"The men who want the virus are called 'bug chasers,' and the men who freely give them the virus are called 'gift givers.' While the rest of the world fights the AIDS epidemic and most people fear HIV infection, this subculture celebrates the virus and eroticizes it," reports Freeman in the February 6, 2003 edition of ROLLING STONE.

At least twenty-five percent of all newly infected gay men fall into [bug-chasing] category, according to one claim in the "special report".

"In this world, the men with HIV are the most desired, and the bug chasers will do anything to get the virus."

Gay groups "aggressively encouraged" Freeman to drop the article.

One sad passage captures a young man in New York City who wants to be infected:

"His eyes light up as he says that the actual moment of transmission, the instant he gets HIV, will be 'the most erotic thing I can imagine.'"

An infector is quoted as saying: "I'm murdering him in a sense, killing him slowly, and that's sort of, as sick as it sounds, exciting to me."

Most AIDS activists prefer to deny the problem exists to any significant extent, says Dr. Bob Cabaj, director of behavioral-health services for San Francisco County and past president of Gay and Lesbian Medical Association. "They don't want to address that this is really going on."

In a gonzo-journalism ROLLING STONE moment, Cabaj claims at least 25% of all newly infected gay men fall into [bug-chasing] category.

---
June
1981 to 2001-- 20 YEARS OF AIDS
(See other Articles on AIDS below)
WOGS- Wrath of God Syndrome- San Francisco-- Used at onset of AIDS by doctors and nurses

GRIDS- Gay Related Immune Deficiency Syndrome- San Francisco-- Later, politically correct version
AIDS- Acquired Immune Deficiency Syndrome- Used to let sodomites off the hook.
HIV- Human Immune Deficiency Virus- Even more innocuous
SLIM- African name for AIDS, which is found in mostly heterosexuals there.
CIRCA SEPT. 2001-- Twenty years ago this month, AIDS was officially identified as a new disease in San Francisco. It was then called GRIDS, Gay Related Immune Deficiency Syndrome.
FACT-- The disease was already being observed in San Francisco and had been for probably a couple of years. It was first called WOGS by hospital staff, which stands for Wrath Of God Syndrome, with reference to the sodomite community in SF.
AIDS was immediately covered up and made to sound like a local problem. US Surgeon General Everett Koop lied and lied over and over about how harmless AIDS was, and virtually every lie he told is now proven by history. AIDS can be passed casually, as has been observed in Africa. AIDS can be passed by kissing, contrary to stupid Koop's claims. The myth of bleach and free needles, and free condoms, have only speeded up plague.
In fact, much of the Zambian Army is infected, and The Gambia may cease to exist as a viable nation soon. AIDS is taking so many lives in Uganda that employers are training at least three people to fill every new job so that someone will survive to DO the job.
AIDS is rampant in the USA, but doctors, because of the orders of Dr. Krazy Koop, have been forced to say nothing about infected AIDS victims. Not even nurses are to be told, and this policy is now SOP all over the USA. Any doctor breaking this code can be sued in civil court and his license revoked.
When you hear of some sort of cancer on the increase, it is very likely a cover for AIDS. Many pneumonia deaths are in fact AIDS related. All sorts of neuropathy patients are turning up as a result of AIDS drug complications. But, twenty years into this worldwide plague, the Western nations are in total near denial.
I gave predictions and statistics in about 1985 through 1990 to the people in the church I pastored, and I must say, my predictions were right on target. So, here goes again.
In twenty years on down the road:
1. Whole nations in Africa will be down to only a population consisting of people 12 years of age and down. At this time, on the islands of Lake Victoria, virtually 100% of the population are AIDS positive. But, of course, the CDC says mosquitos cannot carry it. In 2021, India and Asia will be into a advanced net loss population growth pattern. Haiti will be gone. Cuba will be close on Haiti's heels. Mexico will be bankrupt.

2. In 2021, Western countries, economies will be near bankruptcy due to health care of AIDS victims.

3. Open discrimination and grass roots quarantine will have developed, and police and the courts will be forced to look the other way to avoid anarchy.

4. Many schools will be forced to close or consolidate due to parents removing their kids from school as they learn of sexually liberated teachers being AIDS carriers. Many US states will pay parents to home school in order to sequester a population of restrained and God fearing kids.

5. AIDS victims will be seen on the streets wandering about with no care, and care givers will refuse to help them. Dementia crazed AIDS victims will be killed regularly as people are forced to defend themselves.

6. With few exceptions, the nations of the world will be in economic decline. Stock markets will be in a slow slide downward, not due to speculation, but due to businesses and manufacturers losing employees to AIDS faster than new employees can be found and trained. Large manufacturers, like automobile companies, which depend on close profit margins, will all be gone. A thriving business in restoration of cars and trucks will be in place.

7. "Clean" people will be offered unbelievable incentives to go to work, especially in services to the public, like fast food and transportation. Hotels and restaurants will not exist as we now know them. Only the very rich will be able to afford to pay for a "clean room."

8. AIDS will have reduced transportation services vastly as pilots, air traffic controllers, and drivers have to be laid off due to AIDS dementia. Few people will want to risk infection on the airlines by 2021. The automobile will prevail.

9. Housing prices and real estate will be dropping drastically in price, and "clean" people will get bargain prices on homes and very low mortgage rates. Inner cities, on the other hand, will be wastelands of empty buildings and abandoned shops, as city people flee from death and lawless insane AIDS victims.

10. Discrimination in 20 years, over AIDS, will be a way of life, and no government will dare stop it if it wants to remain a viable nation. People will simply move to safer countries which allow discrimination based on AIDS peril.

11. Sodomy will no longer by considered cute. Sodomites will mostly all be dead. AIDS will be transmitted in 20 years by casual contact as well as by heterosexual promiscuous sex.

12. There will be no vaccine. The very nature of the disease, and its unbelievable mutation rate, makes a vaccine impossible. One man was tested one year and then the next, and he had produced eleven new mutant varieties of AIDS in his body alone.
So, go on and shack up, dress naked, shoot up, and generally get your libido out and busy. But, you WILL pay the price, and you will rot in a hospital room one day, IF the staff will let you in. You may rot away in some filthy room with a bunch of whores and pimps as you wait for death. Ask some African how it is in Nairobi and Lusaka.
Psalm 14:3 They are all gone aside, they are all together become filthy: there is none that doeth good, no, not one.
AIDS will not go away until promiscuous people and sodomites are eradicated, either by world force of law, or by the world's morticians. God and His Law, not Charles Darwin, will have the last word on this one folks. And, the righteous of the world will not have to do a thing-- just sit back and watch the rebels die. I am not talking of revenge or vengefulness, I am simply saying that God has a built in penalty for sin, whatever and whoever perpetuates it.
After 4000 years, we are still answering to the Seventh Commandment.
There is good news-- There is a cure--
2 Chronicles 7:14 If my people, which are called by my name, shall humble themselves, and pray, and seek my face, and turn from their wicked ways; then will I hear from heaven, and will forgive their sin, and will heal their land.
There is no other cure.
I lost count of the "AIDS cure" and "vaccine" discoveries from the media at about 140 recently. There is no cure for AIDS outside of The Lord Jesus Christ. With the ongoing hate for Jesus and the Gospel, I have to assume that most of this old world is about to self-destruct, for many of you out there will NOT stop your promiscuous sin.
LINK: Desperation in Thailand
ARTICLES ON AIDS:
AIDS is NOT only passed sexually. Up to 7% of infection is
passed by "unknown cause" or "casual transmission."
The CDC will never discuss this.
It now costs $50,000 to buy an immune system in a bottle.
This slows death by AIDS, but there is no cure.
Vaccines will never stop all AIDS viruses
because there are too many mutant forms.

DR. BOYD GRAVES' RESEARCH
AND FLOWCHART PROOF OF
INTENTIONAL DEVELOPMENT OF A VIRUS THAT KILLS
Flowchart Graphic takes a long time to load.
15 HIGHEST CONCENTRATIONS OF AIDS INFECTION IN THE USA AND CANADA
SODOMITES WANT A FREE RIDE FROM DRUG COMPANIES CIRCA 1999
GERMAN AIDS REPORT-- On AIDS in Africa
UKRAINE AND AIDS-- A case study showing where the USA is headed
The AIDS virus infects and kills helper T4 cells, the very cells that normally trigger the antibody-mediated
immune response. Therefore, as an infection progresses, the immune system gets weaker and weaker as
more T cells are killed. The AIDS sufferer is then susceptible to various infections and certain forms of cancer.
It is even possible for an AIDS victim to die of something as benign as a yeast infection or giardia.

LINKS:
POWER LINES AND CANCER--
New Research you MUST read if you live near power lines
LINKS RECOMMENDED BY T. MARTIN:

This first one contains a plethora of articles covering a wide range of
specific topics based on God-given, true science. A couple are from
witchy sites**, that show that they know / practice something we should
know.
Check Your Doctor's Status with the State Medical Board:
http://www.docboard.org/
ASK A PHARMACIST
(Some real help which may assist self-diagnosis and
checking on your doctor's diagnosis):
http://barbital.phar.wsu.edu/askrx/askrx.html
SELF-DIAGNOSING REGARDING FUNGUS
ON THE SURFACE OR INTERNALLY,
especially after taking a course of antibiotics (exceptional page!!!):
http://www.explorepub.com/articles/darkfield.html
ONE OF THE MOST IMPRESSIVE SITES
TO ORDER DRUGS AND MEDICAL SUPPLIES:
(I don't know what restrictions apply regarding import to the US--
Check with the supplier)-- http://www.westons.com/completed.htm
SCOTT ADAMS' PAGE ON CELIAC AND GLUTEN INTOLERANCE--
This is an exceptional work done by a victim of the disease.
He also exposes the doctors who don't diagnose it very well:
http://www.hooked.net:80/users/sadams/


spchk
GE