e




THE QUIET
PLACE
If you are alone....
IN MEMORY OF:
Wes and Frances
Van Nattan
and
Glenn and Charlotte
Hoover
STATEMENT:
At this site
The Lord Jesus
Christ is the eternal
Son of the Living God--
Philippians 3:20 For our
conversation is in
heaven; from whence
also we look
for the Saviour,
the Lord Jesus Christ:
Psalms 18:46
The LORD liveth;
and blessed be my
rock; and let the
God of my salvation
be exalted.
MUSIC PAGE
for listening

SEARCH THIS JOURNAL




Find what you need here.
STRAIGHT
FROM TEXAS


Texas is the only state in the USA that does not export its inflation.
We wipe it out by raising production and by exporting.
What is our main export?
Answer: Attitude- Help yourself- It could save America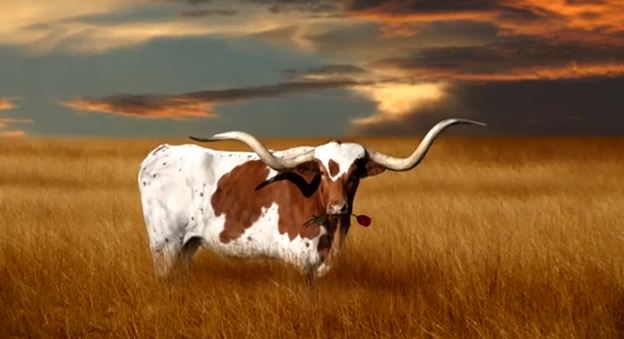 It is time to introduce my readers to The Republic of Texas. The United States was annexed to Texas in 1845 if they behave themselves. The other 49 states are still on probation. Texas is the only state in the USA that entered the union by a treaty.

Most of these stories are based in fact and history, and most of them have been subjected to a little stretching of the blanket to help you appreciate them more.
INTRODUCTION TO TEXAS

DEAL WITH IT, HONEY, AND..... DON'T MESS WITH TEXAS

HOW DID DAD AND MOM FIGHT BORECOM IN OLD TEXAS?

GRAVE CONSIDERATION

WARNING

HOME SCHOOLING IN TEXAS

Most Texans, 50 and up, were HOME SCHOOLED in many ways .

1. My mother taught me TO APPRECIATE A JOB WELL DONE.
"If you're going to kill each other, do it outside. I just finished cleaning."
2. My mother taught me RELIGION.
"You better pray that will come out of the carpet."
3. My father taught me about TIME TRAVEL.
"If you don't straighten up, I'm going to knock you into the middle of next week!"
4. My father taught me LOGIC.
"Because I said so, that's why ."
5. My mother taught me MORE LOGIC .
"If you fall out of that swing and break your neck, you're not going to the store with me."
6. My mother taught me FORESIGHT.
"Make sure you wear clean underwear, in case you're in an accident."
7. My father taught me IRONY.
"Keep crying, and I'll give you something to cry about."
8. My mother taught me about the science of OSMOSIS.
"Shut your mouth and eat your supper."
9. My mother taught me about CONTORTIONISM.
"Just you look at that dirt on the back of your neck!"
10. My mother taught me about STAMINA.
"You'll sit there until all that spinach is gone."
11. My mother taught me about WEATHER.
"This room of yours looks as if a tornado went through it."
12. My mother taught me about HYPOCRISY.
"If I told you once, I've told you a million times, don't exaggerate!"
13. My father taught me the CIRCLE OF LIFE.
"I brought you into this world, and I can take you out..."
14. My mother taught me about BEHAVIOR MODIFICATION .
"Stop acting like your father!"
15. My mother taught me about ENVY.
"There are millions of less fortunate children in this world who don't have wonderful parents like you do."
16. My mother taught me about ANTICIPATION.
"Just wait until we get home."
17. My mother taught me about RECEIVING.
"You are going to get it from your father when you get home!"
18 . My mother taught me MEDICAL SCIENCE.
"If you don't stop crossing your eyes, they are going to get stuck that way."
19. My mother taught me ESP.
"Put your sweater on; don't you think I know when you are cold?"
20. My father taught me HUMOR.
"When that lawn mower cuts off your toes, don't come running to me."
21. My mother taught me HOW TO BECOME AN ADULT.
"If you don't eat your vegetables, you'll never grow up."
22. My mother taught me GENETICS.
"You're just like your father."
23. My mother taught me about my ROOTS.
"Shut that door behind you. Do you think you were born in a barn?"
24. My mother taught me WISDOM.
"When you get to be my age, you'll understand.
25. My father taught me about JUSTICE .
"One day you'll have kids, and I hope they turn out just like you!"
26. My father taught me CULLINARY ESTHETICS
"You are going to eat that squash, or you are going to wear it."
27. My father taught me to TAKE CARE OF MY TOOLS
"If you leave that shovel out in the weather again, you are going to sleep with it."

DON'T MESS WITH TEXAS

HOW MANY STATES SING ABOUT THEIR GOVERNOR?

THIS OLD GUITAR AND ME

CHITO-- A TEXAN WHO STANDS TALL IN DEL RIO, TEXAS

I had to watch this one more than once. You need to go to Texas Country Reporter, and watch more of these feel good videos about Texas, especially you Liberal Democrats who mock and kick at Texas. We have some of the world's most special people here.

CHRISTOPHER HITCHENS PRESENTS TEXAS

One of the most nasty Atheists on earth recently entered eternity, and I suspect he has some deep regrets about his use of his life spiritually. But, I was amazed to see his very excellent documentary on Texas. I think he rather fairly dealt with all the sides of Texas life.

MILES AND MILES OF TEXAS

OK, this is a little crazy, but I like these folks from Natchitoches, Texas.
If you think I could have found a better one, tough..... Deal with it.


IT IS OK TO COME FROM ARKANSAS
TO GET COMFORTABLE IN TEXAS

It is shouting time in Siloam Spring, Arkansas

Cain't do with just one honey.....


FROM A CATHOLIC MISSION IN WEST TEXAS

Father O'Malley rose from his bed one morning. It was a fine spring day in his new west Texas mission parish. He walked to the window of his bedroom to get a deep breath of the beautiful day outside.

He then noticed there was a jackass lying dead in the middle of his front lawn. He promptly called the local sheriff.

The conversation went like this:

"Good morning. This is Sheriff Jones. How might I help you?"

"And the best of the day te yerself. This is Father O'Malley at St. Ann 's Catholic Church. There's a jackass lying dead in me front lawn and would ye be so kind as to send a couple o'yer lads to take care of the matter?"

Sheriff Jones, considering himself quite a wit and recognizing the foreign accent, thought he would have a little fun with the good father, replied.....

"Well now Father, it was always my impression that you people took care of the last rites!"

There was dead silence on the line for a long moment. Father O'Malley then replied:

"Aye, 'tis certainly true; but we are also obliged to notify the next of kin first, which is the reason for me call."

FOR READERS FROM TEXAS.....

Here is some food for thought, especially the response from the banking guru on keeping the brightest immigrants instead of running them back across the border. This may explain why Rick Perry is so reluctant to jump on the knee jerk far right immigration band wagon. I have felt that the really bright immigrants should be kept here, and some not so academic immigrants also could fill a place in the destiny of the State.

Tell me, how many of your kids or grandkids want to pick lettuce or work on road crews in 120 degrees? There simply needs to be a politically incorrect standard set up in which we decide who we need and who we do not need, and send the rest home. Other nations in the world do this.

Why do we need to punish ourselves by taking losers and physically weak people here. If we want to show them compassion, go to the effort to send Peace Corp people, or other aid personnel, to Mexico and help them out of their sorrows at home. The idea that we are morally obligated to support all the world's indigents is madness. This plan depends 100% of you and me being suckers and feeling guilty because someone in Bangladesh is hungry. The only guilt we need to feel is if we could do something about the hungry people but do nothing. Trolling for all the hungry people in the world, and inviting them to come and live as dependents in America, is madness and will result in all of us being hungry in the end.

TEXANS DON'T FORGET, EVEN THE TOUGH MEMORIES

As FEMA builds camps in every state to inure people they refuse to identify now, we in Texas better not forget when the US Government turned a city in Texas into an unjust and shameful place to abuse American citizens. Do we need to bulldoze the FEMA camps now before they again become purgatory to American citizens? Are we so helpless in Texas that we cannot do just some things for ourselves?

SOMETHING TO MAKE YOU WARM IN WISCONSIN

EVEN THOUGH THERE IS NO SUCH NEWSPAPER IN HOUSTON,
THE STORY SURE SOUNDS LIKE TEXAS

THE HOUSTON HERALD NEWSPAPER
IN HOUSTON, TEXAS March 5th, 2009

Last Thursday night round midnight, a woman in Houston, Texas was arrested, jailed, and charged with manslaughter for shooting a man 6 times in the back as he was running away with her purse.

The following Monday morning, the woman was called in front of the arraignment judge, sworn in, and asked to explain her actions. The woman replied, "I was standing at the corner bus stop for about 15 minutes, waiting for the bus to take me home after work. I am a waitress at a local cafe. I was there alone, so I had my right hand on my pistol, that was in my purse, that was hung over my left shoulder. "All of a sudden I was being spun around hard to my left. As I caught my balance, I saw a man running away from me with my purse.

I looked down at my right hand and I saw that my fingers were wrapped tightly around my pistol. The next thing I remember is saying out loud, 'No way punk! Your not stealing my pay check and tips.'

I raised my right hand, pointed my pistol at the man running away from me with my purse, and squeezed the trigger of my pistol six times!"

When asked by the arraignment judge, "Why did You shoot the man six times?" the woman replied under oath, "Because, when I pulled the trigger of my pistol the seventh time, it only went click."

The woman was acquitted of all charges. And she was back at work, at the cafe, the next day!

Editor: If this had happened, according to Texas law, the woman would have had the right to pursue the thief as long as he was in possession of the purse. The gun simply relieved her of the unnecessary stress of running while shooting.

TEXANS CAN MESS WITH EACH OTHER THOUGH

Back in 1971, Rep. Tom (not "Tim") Moore, Jr. of Waco, Texas, knowing that his fellow legislators in the Texas House of Representatives often passed bills and resolutions without fully reading or understanding them, pulled an April Fool's joke on the House by sponsoring a resolution commending Albert de Salvo for his unselfish service to "his county, his state and his community." The resolution read, in part:

This compassionate gentleman's dedication and devotion to his work has enabled the weak and the lonely throughout the nation to achieve and maintain a new degree of concern for their future. He has been officially recognized by the state of Massachusetts for his noted activities and unconventional techniques involving population control and applied psychology.

The joke, of course, was that Albert de Salvo was more commonly known as the Boston Strangler, assumed to be responsible for the murders of thirteen women in the Boston area between 1962 and 1964. Technically, de Salvo was never convicted or put on trial for any of those killings, he was sentenced to life in prison for sexual assaults on several other women and confessed to the thirteen murders as well. He was stabbed to death in prison in 1973, and whether he actually committed the murders he confessed to has been a subject of controversy ever since. As he expected, Rep. Moore saw his resolution passed unanimously; he then withdrew it and explained that he had offered the motion only to demonstrate a point. A bit of sardonic humor offered at the time claimed that perhaps Moore was wrong: maybe the legislators had been paying attention.

Although we would hope our elected representatives would pay enough attention to their jobs not to pass resolutions commending murderers, that Moore's stunt succeeded wasn't necessarily as outrageous as it might seem. Federal and state legislators see a steady stream of resolutions that have no real legal impact and are offered mostly as public relations measures on behalf of one group or another. Poring over each and every one would take an inordinate amount of a legislator's time (especially in states like Texas where the legislature might be in session only every two years, creating a large number of bills and resolutions to be voted upon in a very short time.) If a fellow legislator introduces a resolution to honor some favored person or group, you're expected to rubber stamp it as a gesture of good wil, after all, you'll want him to return the favor when you need to boost your popularity with your constituents by extending similar honors to some of them.

ALMOST IN TEXAS
Louisiana-- Louisiana Cajun Band - Jimmy C. Newman

This is the land of the Bowie knife invented by Colonel James "Jim" Bowie and made famous in Texas as a better fighting weapon than a gun..... until, that is, the Colt revolver was invented. It is now specifically forbidden to carry a "Bowie knife" anywhere in the arms law of Texas. That is how deadly they are. So, we now settle for a Colt 45. Get caught with a Bowie knife on you in Texas, and you will at least lose the knife to the sheriff's deputy, and you may end up being given free rent on the state for a couple of weeks mandatory vacation in one of Texas' famous resorts funded by the tax payers.

LIKE THEY SAY, "DON'T MESS WITH TEXAS."

Having told that in the politically correct manner, I must admit that there are a lot of Bowie knives on the loose in Texas. Most of them hang on the wall all the time, which is legal. I few go hunting in old pickup trucks where they are used to kill feral by idiots who don't know any better and crave a visit to ER. It is something about testosterone and Bud Lite.

GUARD DOG ON DUTY AT OUR PLACE
And his apprentice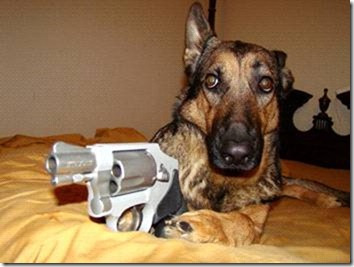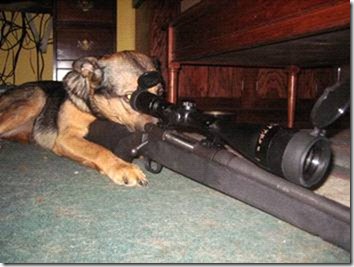 SOMETIMES TEXAS IS TOO MUCH FOR FOLKS

Which reminds me of the day we went to Tulsa from Briartown when we lived in Oklahoma along the Canadian River. I heard a horrible racket, and I asked my Dad what it was. He pointed to an old car moving slowly down the main boulevard of Tulsa, and I looked close and realized the guy had no tires on his car. Dad said the guy was left over poor from the Great Depression and could not afford tires. The police had not pulled him over yet. Things will sure change again if the USA goes south economically. The ones who survive will be those who learn to make do.

The same day in Tulsa I saw a car with a chain dangling from the read axle and dragging the ground. That too was left over from the Dust Bowl when cars build up huge static charges from dust blowing that knocked people on the ground when they grabbed the door handle.

TEXAS IS A GREAT TOURIST ATTRACTION

We complain and gripe in Texas about "illegals".....
Unless they pick lettuce for us,
Unless they break horses for our ranchers,
Unless they cook fajitas and chile rellenos in our favorite Mexican restaurant for us,
Unless they drive fence posts for us,
Unless the illegal baby they have here becomes a US Senator- Then we brag on him,
Unless they work on road crews at 112 degrees in the sun for us,
Unless they go back to Mexico and send their uncle to take their place.....
Otherwise Mexicans are going to take over Texas sooo nuff.
You can never be too careful, son.


TEXAS BEER JOINT SUES A BAPTIST CHURCH

In a small Texas town, ( Mt. Vernon ) Drummond's bar began construction on a new building to increase their business.

The local Baptist church started a campaign to block the bar from opening with petitions and prayers.

Work progressed right up till the week before opening when lightning struck the bar and it burned to the ground.

The church folks were rather smug in their outlook after that, until the bar owner sued the church on the grounds that the church was ultimately responsible for the demise of his building, either through direct or indirect actions or means.

The church vehemently denied all responsibility or any connection to the building's demise in its reply to the court.

As the case made its way into court, the judge looked over the paperwork. At the hearing he commented, 'I don't know how I'm going to decide this, but as it appears from the paperwork, we have a bar owner who believes in the power of prayer, and an entire church congregation that does not.'

AND, WHEN WE MOVED FROM ROANE COUNTY, TENNESSEE TO
BOOGIE BACK TO TEXAS, I SOLD MY HOT ROD 1977 LINCOLN.


HERE ARE ELIZABETH AND I AT ROANE COUNTY PARK
IN TENNESSEE WITH THE LINCOLN.


SO, LIFE IS GOOD IN TEXAS, BUT I SURE DO MISS THAT LINCOLN.
NOW, SOME NICE BAPTIST WHO HAS FALLEN BEHIND ON HIS TITHES
SHOULD CONSIDER SENDING ME ANOTHER HOT ROD LINCOLN.
PREFER 1977-1979, BUT ANY LINCOLN WILL DO. I AIN'T PICKY.

TEXAS' CLOSEST NEIGHBORS TELL STORIES TOO

I am talking about the Cajuns from Louisiana. Cajuns are just as good
at stretching the blanket as us Texans.
GOING TO TEXAS


Germans with an attitude..... welcome.

JOHN LOMAX AND LEADBELLY-- GOOD PEOPLE IN TEXAS

GOVERNMENT MAN BEAT AT HIS GAME BY A TEXAS RED NECK

A redneck with a bucket full of live fish, was approached recently by a game warden in Texas as he started to drive his boat away from a lake.

The game warden asked the man, "May I see your fishing license please?"

"Naw, sir," replied the redneck. "I don't need none of them there papers. These here are my pet fish."

"Pet fish!?!?"

"Yep. Once a week, I bring these here fish o'mine down to the lake and let 'em swim 'round for a while. Then when I whistle, they swim right back into my net and I take 'em home."

"What a line of baloney....you're under arrest."

The redneck said, "It's the truth, Mr. Gov'ment man. I'll show ya! We do this all the time!!"

"WE do, now, do WE?" smirked the warden. "PROVE it!"

The redneck released the fish into the lake and stood and waited.

After a few minutes, the warden said, "Well?"

"Well, WHUT?" said the redneck.

The warden asked, "When are you going to call em back?"

"Call who back?"

"The FISH," replied the warden!

"Whut fish?" asked the redneck.

TEXAS APOCRYPHA????

THANK YOU JAMES

March 9, 2013

James, a student at Lone Star College in Houston, along with two friends, took down the killer today.

James, my friend, you are a real Texan. America worries about what to do about gun violence, Well, you learned graphically that violence can be had many ways. If our leaders would exalt the righteous, the valiant, and the bright folks, we would need to outlaw no weapons. After all, this creep used a box knife, not a machine gun.

The long tradition in Texas that whoever is on hand when violent men attack is totally qualified to take charge. You simply have kept the Texas tradition up to date.

Thank you, James


TECHNOLOGY IN TEXAS

I read somewhere that some archaeologists recently made a dig in San Francisco. They dug down about twenty feet, and they found a mess of copper wire. They dated it, and decided it was over 100 years old. From this they deduced that San Francisco had an advanced communications system over one hundred years ago.

So, I went out back on my property and did my own dig.

Well, you don't dig much keeper than four feet in the Texas Hill Country because of the rocks. If you want to dig deeper than that, you need an explosives permit and a couple sticks of dynamite.

I found no copper wire nor any indications of technology in my dig, so using the logic of the alleged science of archaeology, I determined that Texas was way ahead of San Francisco one hundred years ago.

Texas was already wireless.

KEEP MOVING, PARTNER

I like to walk from our ranch (er, ranchito) out to the main road, about a mile, especially when I have spent too much time sitting here clacking the keys to keep you Gringos amused for a few hours. It clears the mind.

Well, the other day I was on a walk, and I saw that the Democrats are back. By Democrats I refer to the Turkey Vultures that sit in the trees around here this time of year. I had noticed a lot of animal skeletons laying around on previous walks, and I gathered that those feathered Democrats were hanging around over a curve in the road where slow critters were hit by speeding Billy Bobs in their old pickup trucks.

Well, the other day, on my walk, I had stopped to look at something, and I glanced up at the Democrat birds in the trees. Everyone of those vultures had his head cocked keeping an eye on me to see if I was fixing to drop dead. I do believe they were reading the menu, and I was the menu.

At once I commenced to jump about and wave my arms and get to walking fast. Those varmints did not believe me. They kept looking at me like a flank steak on the griddle. So, in desperation, I yelled, "Adjourned." On hearing this, those Democrat vultures hopped into the air, and the whole quorum flew away.

Moral: When you are in Texas, KEEP MOVING.

HEY, OLD WOMAN, HAVE YOU EVER DANCED?

I just love a story with a happy ending, don't you? This one comes courtesy of a friend who sent it via email instead of posting it – I suppose she didn't want to put her name on it, but I'm happy to retell it!

The story takes place in a brushy country south of San Antonio, Texas, sometime in the past. It starts when a tired, dusty old woman rode in on an equally dusty and old pack mule. She tied the old mule to the hitching post. As she stood there, brushing some of the dust from her face and clothes, a young gunslinger stepped out of the saloon with a gun in one hand and a bottle of whiskey in the other.

The young gunslinger looked at the old woman and laughed, "Hey old woman, have you ever danced?"

The old woman looked up at the gunslinger and said, "No, I never did dance... I never really wanted to."

A crowd had gathered as the gunslinger grinned and said, "Well, you old bag, you're gonna dance now," and started shooting at the old woman's feet. Not wanting to get her toe blown off, the old prospector started hopping around while the crowd laughed. When his last bullet had been fired, the young gunslinger, still laughing, holstered his gun and turned around to go back into the saloon.

The old woman turned to her pack mule, pulled out a double-barreled shotgun, and cocked both hammers. The loud clicks carried clearly through the desert air. The crowd stopped laughing immediately.

The young gunslinger heard the sounds, too, and he turned around very slowly. The silence was almost deafening. The crowd watched as the young gunman stared at the old woman and the large gaping holes of those twin barrels.

The barrels of the shotgun never wavered in the old woman's hands, as she politely said, "Son, have you ever kissed a mule's ass?"

The gunslinger swallowed hard and said, "No M'am... but I've always wanted to."

ADVICE FROM THE TEXAS HILL COUNTRY

Your fences need to be horse-high, pig-tight and bull-strong.

Keep skunks, bankers, lawyers, and politicians at a distance.

Life is simpler when you mow AROUND the stump. The alternative is why there is a very successful store chain named "Tractor Supply."

A bumble bee is considerably faster than a John Deere tractor.

Words that soak into your ears are whispered…...not yelled.

Meanness don't just happen overnight.

Forgive your enemies; it messes up their heads.

Do not corner something that you know is meaner than you.

It don't take a very big person to carry a grudge.

You cannot unsay a cruel word.

Every path has a few puddles.

No sensible skunk sprays upwind.

When you wallow with pigs, the pigs love it, and you get real dirty.

The best sermons are lived, not preached.

Most of the stuff people worry about, ain't never gonna happen anyway.

Don 't judge a fellow by his relatives or horse.

Remember that silence is sometimes the best answer.

Live a good and honorable life, then when you get older and think back, you'll enjoy it a second time.

Don't interfere with somethin' that ain't bothering you none.

Timing has a lot to do with the outcome of a rain dance.

If you find yourself in a hole, the first thing to do is stop diggin'.

Sometimes you get, and sometimes you get got.

The biggest troublemaker you'll probably ever have to deal with, watches you from the mirror every mornin'.

Always drink upstream from the herd.

Good judgment comes from experience, and a lotta that comes from bad judgment.

Lettin' the cat outta the bag is a whole lot easier than puttin' it back in.

If you get to thinkin' you're a person of some influence, try orderin' somebody else's dog around.

Live simply, love generously, care deeply, speak kindly, and leave the rest to God.

Don't pick a fight with an old man.

If he is too old to fight, he'll just kill you.

Don't drink and drive in Williamson County unless you need a vacation real bad. Their jail is a regular resort area.

WHY DO WE SHOOT DEER IN THE WILD IN TEXAS?

(A letter from someone who wants to remain anonymous, who ranches, writes well, and actually tried this)

I had this idea that I could rope a deer, put it in a stall, feed it up on corn for a couple of weeks, then kill it and eat it. The first step in this adventure was getting a deer. I figured that, since they congregate at my cattle feeder and do not seem to have much fear of me when we are there (a bold one will sometimes come right up and sniff at the bags of feed while I am in the back of the truck not 4 feet away), it should not be difficult to rope one, get up to it and toss a bag over its head (to calm it down) then hog tie it and transport it home.

I filled the cattle feeder then hid down at the end with my rope. The cattle, having seen the roping thing before, stayed well back. They were not having any of it. After about 20 minutes, my deer showed up-- 3 of them. I picked out a likely looking one, stepped out from the end of the feeder, and threw my rope. The deer just stood there and stared at me. I wrapped the rope around my waist and twisted the end so I would have a good hold.

The deer still just stood and stared at me, but you could tell it was mildly concerned about the whole rope situation. I took a step towards it, it took a step away. I put a little tension on the rope, and then received an education. The first thing that I learned is that, while a deer may just stand there looking at you funny while you rope it, they are spurred to action when you start pulling on that rope.

That deer EXPLODED. The second thing I learned is that pound for pound, a deer is a LOT stronger than a cow or a colt. A cow or a colt in that weight range I could fight down with a rope and with some dignity. A deer-- no Chance. That thing ran and bucked and twisted and pulled. There was no controlling it and certainly no getting close to it. As it jerked me off my feet and started dragging me across the ground, it occurred to me that having a deer on a rope was not nearly as good an idea as I had originally imagined. The only upside is that they do not have as much stamina as many other animals.

A brief 10 minutes later, it was tired and not nearly as quick to jerk me off my feet and drag me when I managed to get up. It took me a few minutes to realize this, since I was mostly blinded by the blood flowing out of the big gash in my head. At that point, I had lost my taste for corn-fed venison. I just wanted to get that devil creature off the end of that rope.

I figured if I just let it go with the rope hanging around its neck, it would likely die slow and painfully somewhere. At the time, there was no love at all between me and that deer. At that moment, I hated the thing, and I would venture a guess that the feeling was mutual. Despite the gash in my head and the several large knots where I had cleverly arrested the deer's momentum by bracing my head against various large rocks as it dragged me across the ground, I could still think clearly enough to recognize that there was a small chance that I shared some tiny amount of responsibility for the situation we were in. I didn't want the deer to have to suffer a slow death, so I managed to get it lined back up in between my truck and the feeder - a little trap I had set before hand...kind of like a squeeze chute. I got it to back in there and I started moving up so I could get my rope back.

Did you know that deer bite? They do! I never in a million years would have thought that a deer would bite somebody, so I was very surprised when ..... I reached up there to grab that rope and the deer grabbed hold of my wrist. Now, when a deer bites you, it is not like being bit by a horse where they just bite you and slide off to then let go. A deer bites you and shakes its head--almost like a pit bull. They bite HARD and it hurts.

The proper thing to do when a deer bites you is probably to freeze and draw back slowly. I tried screaming and shaking instead. My method was ineffective.

It seems like the deer was biting and shaking for several minutes, but it was likely only several seconds. I, being smarter than a deer (though you may be questioning that claim by now), tricked it. While I kept it busy tearing the tendons out of my right arm, I reached up with my left hand and pulled that rope loose.

That was when I got my final lesson in deer behavior for the day.

Deer will strike at you with their front feet. They rear right up on their back feet and strike right about head and shoulder level, and their hooves are surprisingly sharp... I learned a long time ago that, when an animal -like a horse --strikes at you with their hooves and you can't get away easily, the best thing to do is try to make a loud noise and make an aggressive move towards the animal. This will usually cause them to back down a bit so you can escape.

This was not a horse. This was a deer, so obviously, such trickery would not work. In the course of a millisecond, I devised a different strategy. I screamed like a woman and tried to turn and run. The reason I had always been told NOT to try to turn and run from a horse that paws at you is that there is a good chance that it will hit you in the back of the head. Deer may not be so different from horses after all, besides being twice as strong and 3 times as evil, because the second I turned to run, it hit me right in the back of the head and knocked me down.

Now, when a deer paws at you and knocks you down, it does not immediately leave. I suspect it does not recognize that the danger has passed. What they do instead is paw your back and jump up and down on you while you are laying there crying like a little girl and covering your head.

I finally managed to crawl under the truck and the deer went away. So now I know why when people go deer hunting they bring a rifle with a scope......to sort of even the odds!!

All these events are true so help me God...

An Educated Rancher

TEXANS KNOW HOW TO EXPRESS THEMSELVES MIGHTILY
WITHOUT USING THE "F" OR "S" WORDS OR BLASPHEMING
GOD WITH A DOZEN "OMG"s.

TALYOR, TEXAS AND LOUIE MEULLER'S BAR B QUE


Proverbs 24:21 My son, fear thou the LORD and the king:
and meddle not with them that are given to change:
Why is it that people who do not tolerate change in their Bar B Que'd brisket
will run from fad church to fad church to find a perpetual "new thing?"
Acts 17:21 For all the Athenians and strangers which were there spent their time in nothing else, but either to tell, or to hear some new thing.

REAL TEXANS DON'T ALL WEAR SPURS

Dan Moody was the County Prosecutor for Williamson County who made the first successful conviction of Ku Klux Klan members in US History, later to become Attorney General of Texas, and even later, at age 31 to be elected the youngest governor in Texas history.

But when Moody was sixteen he applied to University of Texas Law School. He was turned down, not because he did not have good grades and prospects, but simply because he was too young. He got a job with a local power company and was a lineman for a year, and a good one. The power company was impressed with Moody's hard work.

One one hot humid day, a common specialty in central Texas, Moody was hanging on a power pole sweating and working. He heard a woodpecker hammering away nearby, and Moody climbed down, resigned from the power company and reapplied to University of Texas Law School.

Later, when asked what made him decide to quit and reapply, Moody said, "I figured that if a woodpecker could make a living using his head, so could I."

This will explain why, if you are a free loader and gold brick, that is, if you have chosen as a life calling to be a lazy slob, Texas will make it very hard for you to get a free lunch forever in Texas.

DEAL WITH IT

GIVEN THE LIBERAL BENT IN RECENT YEARS OF THE BBC (British Broadcasting Corporation),
I WAS AMAZED AT THE FAIRNESS OF THIS VIDEO. AMERICAN LIBERALS NEED TO UNDERSTAND THAT IN TEXAS, AND MANY OTHER STATES, WHERE GUNS ARE COMMONLY OWNED, AND WHERE THE CASTLE DOMAIN LAWS ARE IN FORCE, THERE IS ALMOST NO VIOLENT CRIME OUTSIDE THE WORST PARTS OF OUR CITIES. EVEN IN OUR CITIES, OUR CRIME RATE IS MUCH LOWER THAN IN YOUR LIBERAL HELL HOLES. COMPARE CHICAGO TO DALLAS OR AUSTIN.
WATCH THE VIDEO, AND PLEASE CONSIDER YOUR OWN SAFETY.
IF YOU THINK TEXAS IS MAD, THEN PLEASE STAY IN YOUR STATE OF ILLUSION.

The flag must fly with the red down because red runs, and Texans never run.

End Video

"They say that Virginia is the mother of Texas.
We never knew who the father was, but we kinda suspected Tennessee." -
Tex Ritter.....
Singing, "I've got the Texas blues"

---


LATEST HEADLINE ON BLESSES QUIETNESS JOURNAL

PARABLE OF A BANANA REPUBLIC
This article will help you understand what is happening right now in the USA with its frail economy and its debt.





LATEST POSTS FROM BALAAM'S ASS SPEAKS BLOG
Subscribe to RSS headline updates from:
Powered by FeedBurner
What IS the Gospel?

THE GOSPEL OF JOHN
Learn if you are born again... Or, how to be.

GOOD HOPE FROM THE BIBLE
Mostly Bible passages which give confidence to saints


Entry links to journal departments

BIBLE STUDY Bible sermons and studies to grow by. The Bible is the main event here. We are literalists with no apology. We use only the King James Bible, and we defend it here.

DEFENSE OF THE KING JAMES BIBLE Many new articles have been posted. We believe that the King James Bible is the only Bible the Lord uses, and the one that Satan hates. We are not ignorant KJV thumpers. The whole history of both the Alexandrian texts and the Antioch texts is dealt with.
"Men occasionally stumble
over the truth,
but most of them pick
themselves up and hurry off
as if nothing had happened."
Winston Churchill


MUSIC WHILE YOU READ HERE?
These open in a new tab.
Some songs disclaimed,
Drag bar to end to skip and
retain the playlist.

Ted Heath
Genteel British big band
leader whose style went
from almost savage to
cool and smooth.
Other big bands added
to the playlist at YoTube.

VAN NATTAN
BLOGS:

BALAAM'S ASS
SPEAKS
Balaam's Ass is talking
back to heretics and
church house creeps

THE COTTON APRON
Mary's blog for Bible believers at home


DAN VAN NATTAN'S BLOG
Biblical perspective
from down under


CONTEND
FOR THE FAITH
We use prophetic Scripture to see trends in events and actions and hard words of world leaders. The point is to watch and pray as the Last Days wind down.


BIBI MATATA
For my African friends


HAJI ALLAH
The journey of a Sumerian god from Nippor to Mecca


ASSOCIATE
BLOGS OF
FRIENDS

RUDY A COPE
Rudy is a pastor with
zeal for the narrow way
Featured:
THE SADDEST WORDS
IN THE BIBLE


DO RIGHT CHRISTIANS
BLOG
Exceptional new blog exposing Fundamental church wickedness
STEVE VAN NATTAN
IS NOW TUNING PIANOS
IN THE HILL COUNTRY
OF TEXAS